Lottery, budgets dominate as session winds toward a close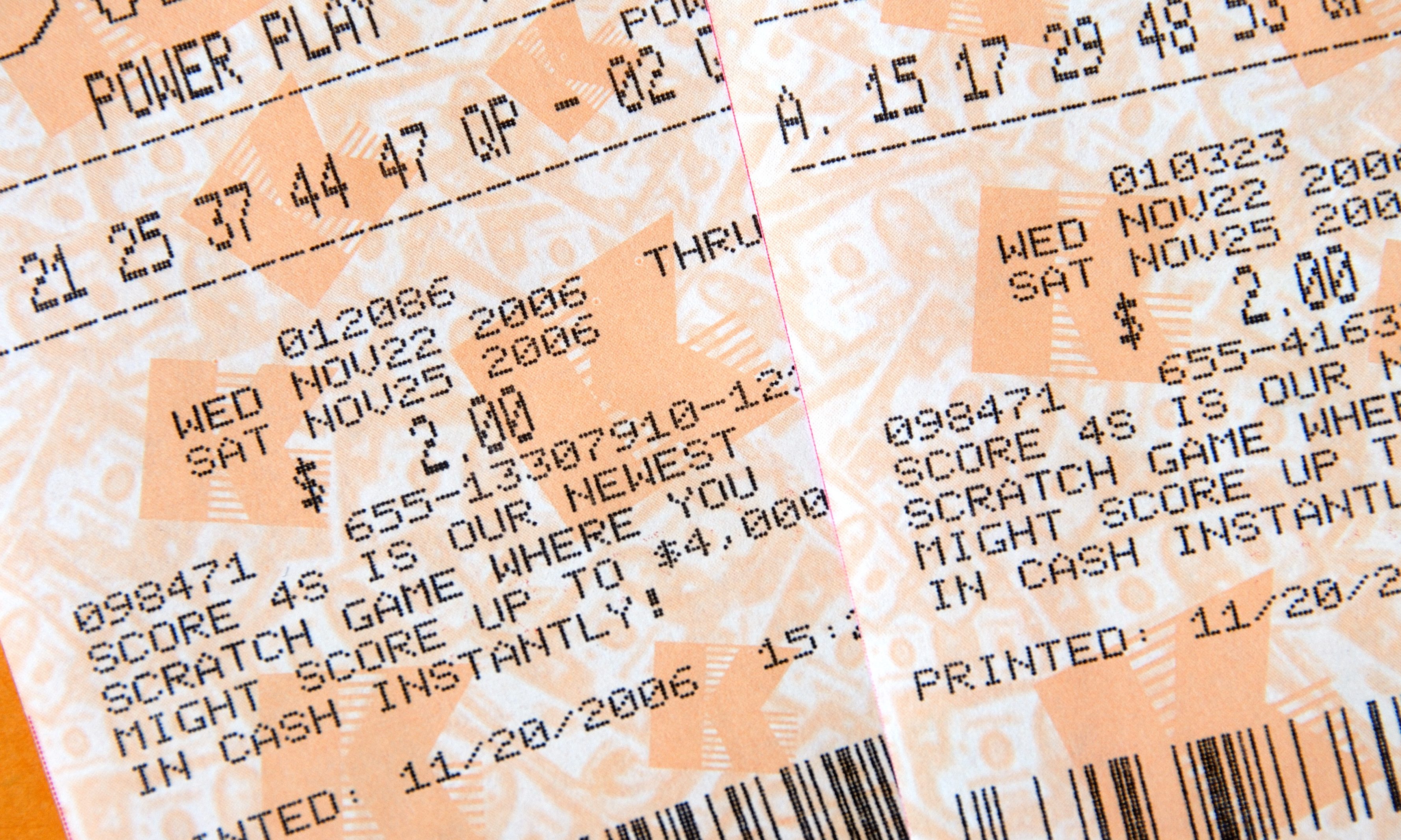 The Memorial Day holiday is approaching, and state legislators are saying privately that they are ready for this session to be over, but much work remains to be done.
Only 21 of a possible 30 legislative days have been used, so this session could technically last through mid-June, but this session was sidetracked by a special session to raise the gas tax in March that delayed the start of regular business a couple of weeks.
There also was an organizational session in January, the inauguration and committee days, many of them in January and February on budgets and infrastructure that don't actually count as a legislative day; but still meant a drive to Montgomery for the legislators.
Serving in the state Legislature is just a part-time job, but this year it is feeling like a full-time job, and there is the specter of a special session to deal with the state's understaffed, overcrowded, aging, long-neglected prisons coming in August or September. Some legislators would like to shut this session down as early as Thursday evening, but that probably is not possible as many things remain undone.
At the end of the workday on Thursday, the House leadership announced that Wednesday would be the last day that the House of Representatives will consider House bills. From Thursday on, the House will only consider bills that have been passed by the Senate. That is a signal that time is running out on this session, as the leadership is announcing that there is not enough time left for a House bill to be passed and then go through the process to be considered and passed by the Senate.
Wednesday will include a 10-minute calendar. On a 10 minute calendar, the sponsor only has 10 minutes to explain their bill, answer all the legislators' questions and vote to pass the bill or it gets carried over. No House bills will be considered on Thursday. Any single legislator can kill a bill on the 10-minute calendar simply by going to the floor and talking long enough to burn the 10 minutes up. The only bills that can be passed on a 10-minute calendar are those with no opposition whatsoever.
Multiple legislators have told APR that the first bill on the calendar on Tuesday is going to be the lottery. Senate Bill 220 is sponsored by Sen. Greg Albritton, R-Atmore.
Many conservative Republicans have opposed any expansion of gambling in the state of Alabama throughout their careers, and they are going to fight this bill. The establishment leadership and younger, newer, less conservative, much more moderate Republican legislators favor gambling expansion in the state. The Democrats are in favor of gambling. The leadership, the more moderate freshman Republicans and Democrats formed an alliance against conservative Republicans to pass the fuel tax increase bill in the special session and recently passed the fantasy sports contests bill in the House with a similar bipartisan coalition.
There is not that much money in this lottery proposal. Albritton estimates that it will bring in $167 million a year. Critics say that seems awfully optimistic. The leadership blocked a bill by Sen. Jim McClendon, R-Springville, that would have authorized the four dog tracks to have video lottery terminals and would have allowed lottery players to play the games on computers and handheld devices. The Democrats favored the McClendon lottery, but that bill was frozen in a Senate committee.
The Albritton lottery is a paper lottery only. Scratch-offs in convenience stores and multi-state lottery contests like the Powerball.
State Rep. Pebblin Warren, D-Tuskegee, has said she will not support a lottery unless the Legislature also passes a constitutional amendment legalizing electronic bingo at Victoryland in Shorter. Her House bill to do that is awaiting action by the House. Some Republicans have said they will support a paper lottery only; but will not support casinos in Macon and Greene counties. The Senate companion bill to Warren's legislation only received 19 of the 21 votes it needed to pass the Senate.
Sen. Billy Beasley's Victoryland legalization bill appears dead in the Senate. State Rep. Artis "A.J" McCampbell, D-Livingston, is sponsoring legislation that would legalize electronic bingo at Greenetrack and Greene County. McCampbell told the Alabama Political Reporter that the Senate version of his bill did pass the Senate, and his bill is facing a public hearing in the House Economic Development and Tourism Committee. That committee is very gambling friendly, having already passed SB220 with little opposition.
The big question for this week is: will most Republicans support electronic bingo legalization constitutional amendments in the Democratic-controlled dog track counties, and if not, will Democrats vote for a lottery bill that they do not like and receive nothing in return for their votes?
Some Republicans have told the APR that they support a lottery because it takes away an issue from Democrats. In 2018, gubernatorial candidate Walt Maddox (D) tried to base his campaign around a lottery proposal, much like Don Siegelman (D) did in 1998, the last time that a Democrat was elected governor. They believe that by passing the lottery, that takes that popular issue away from state Democrats.
The lottery and electronic bingo constitutional amendments would normally dominate the legislative week all by themselves, but the big issue for the state is that the Legislature still has not sent either budget to the governor. The House passed the state general fund budget weeks ago. The Senate delayed passing the SGF out of committee until Wednesday. The education trust fund budget has passed the Senate but is still in committee in the House.
The big sticking point for both budgets has been what to do with the Children's Health Insurance Program. Congress changed CHIP from 100 percent federally funded to an 80-20 split. The program insures almost half of the children in the state of Alabama through ALL Kids, administered by Blue Cross Blue Shield of Alabama. The state is going to have to pick up over $114 million a year in the cost of the program, with approximately $49 million of that hitting the 2020 budget.
Gov. Kay Ivey (R) moved $36 million of that from the SGF to the ETF. The House agreed and sent a general fund budget to the Senate without that money in the SGF. The Senate passed an education budget without that money in the ETF. As not funding CHIP is not an option, the two Houses are going to have to resolve that conundrum in order to pass both budgets.
Limited legislative time are being spent on trying to force gambling bills through the Legislature, bills that the leadership knows are highly controversial. Legislators who are planning Memorial Day week vacations may find themselves back in Montgomery for another week or two.
Warren told reporters that there was a vote count on Thursday for SB220, and it did not have the votes then. The sponsors are still lobbying members to try to get the bill passed. If it does pass the House, SB220 will still have to go back to the Senate because the House Economic Development and Tourism committee amended the bill to require that one quarter or 1 percent of the money go to fund compulsive gambling treatment programs, approximately $420,000, and 25 percent goes to the education trust fund, about $42 million.
APR asked conservative Republican State Rep. Rich Wingo, R-Tuscaloosa, what he thought about the lottery bill. He said he hopes it dies.
If the lottery passes out of both Houses in the same form, it would still have to be voted on by the people of Alabama on March 3 since it is a constitutional amendment.
The House goes back into session at 1 p.m. on Tuesday with many questions still swirling.
Marsh's budget hearing compared to revenge porn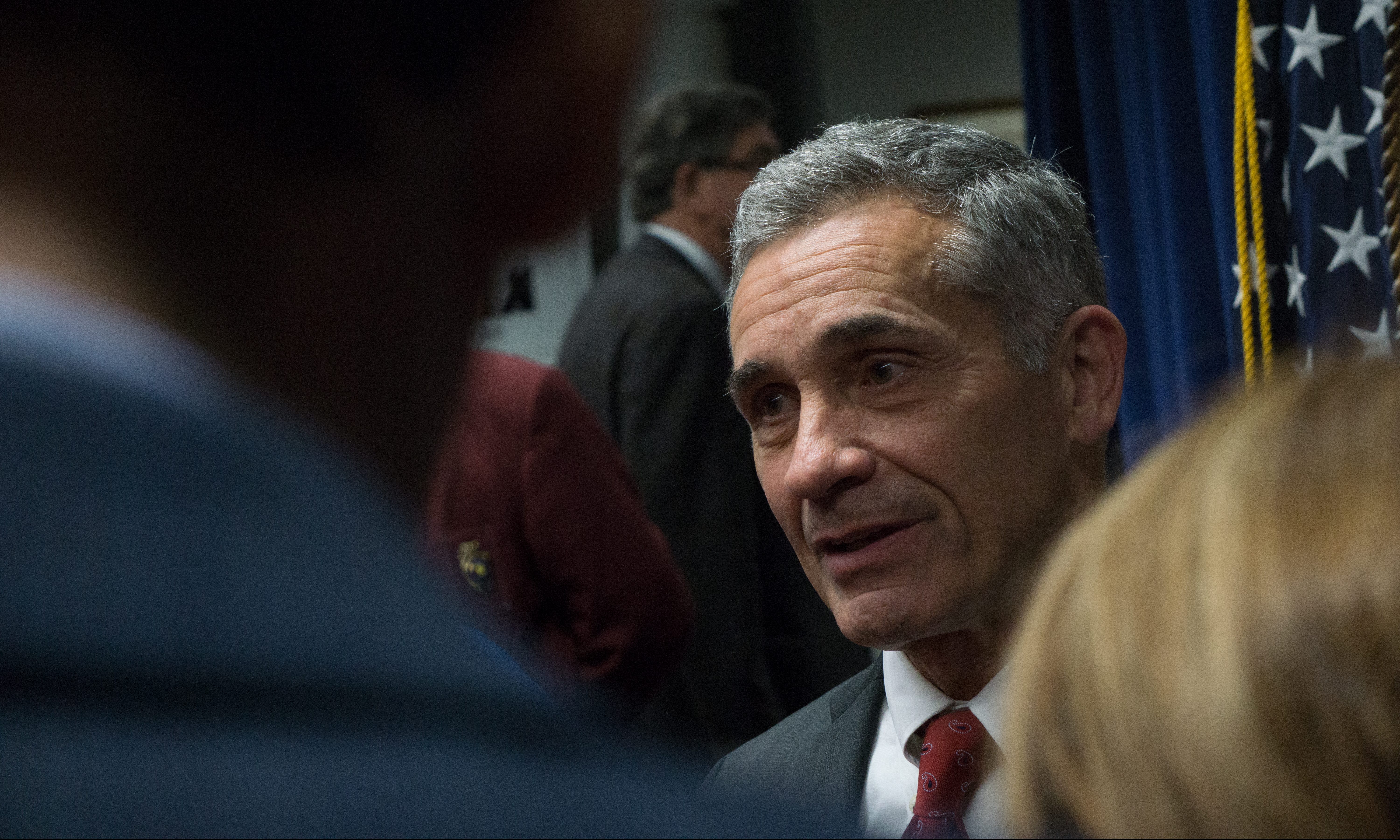 Senate President Pro Tem Del Marsh, R-Anniston, has scheduled a general fund budget hearing for early July — purportedly to prepare for the 2021 Legislative Session that begins in February.
But that is not the real reason for the budget hearing, according to Senate insiders who spoke on the condition of anonymity to avoid provoking Marsh. The actual purpose of public hearings, according to multiple sources, is to try to find a way to embarrass Gov. Kay Ivey.
In a press release from his office, Marsh says the budget meetings will focus on funding prison reform and rural broadband.
However, an agenda circulated for a July 9 budget committee meeting obtained by APR makes no mention of broadband and focuses entirely on the Ivey administration's spending.
In the press release, Marsh said that the budget hearing is needed to address "a potential $2 billion-dollar prison reform proposal."
But according to the Governor's Office and published reports about Ivey's prison reform plan, there is no mention of a $2 billion proposal as Marsh claims.
He also states that the other reason for the hearings is to address "a stunning lack of rural broadband investment." However, broadband is not an item on the agenda.
Marsh's enmity toward Ivey was on full display in the days after the governor revealed his "Wish list" in May, to spend federal relief money on a variety of projects only vaguely related to the economic crisis caused by the COVID-19 pandemic.
According to those who regularly interact with the Senate, he is still angry that Ivey exposed his plan to appropriate nearly $1.9 billion in federal relief money to finance pet projects, which included spending $200 million on a new State House.
The money the state received under the CARES Act was to be allocated to shore up business, citizens' interests and institutions ravage by the shutdown due to the spread of COVID-19.
First, Marsh denied the existence of a "wish list," then he said Ivey asked for it, and finally, he took ownership of the list and said he thought $200 million for a new State House is a "good idea."
For weeks after the debacle, Marsh aided by some Senate Republicans tried to spin what happened without success.
Marsh had also wanted to use $800 million in CARES Act funds to build out rural broadband and had reportedly hoped to use the budget meeting to push his broadband plan forward.
Ivey blocked his plan to use CARES Act funds for pork projects and convinced the Legislature to reject Marsh's preferred budget in favor of Ivey's executive amendment.
"First Ivey made him look greedy and foolish and then she turned most of the Legislature against him," said one of APR's sources.
Recently, Ivey was once again a step ahead of Marsh when just days after he announced his July budget hearings to consider broadband expansion, Ivey released her plan to spend $300 million on rural broadband, stealing his thunder.
According to APR's Senate sources, Ivey's latest move was another blow to Marsh's ego.
"Del, [Marsh] has power, but he's never had to deal with a governor who knows how to counter him," said another Senate insider.
Another regular observer of Marsh said, his latest move to hold budget hearings is akin to "revenge porn."
"She dumped him, and now he wants to get even, sounds a lot like revenge porn to me," the source said.
At the July hearing, Ivey Administration officials will be questioned on CARES Act spending, budgets for the department of corrections and pardons and parole.
Finance Director, Kelly Butler, will testify to what CARES funds have been spent and what remains.
ADOC Commissioner Jeff Dunn will be queried on several issues, including hiring, overtime pay, prison construction, and Holman prison's status and personnel.
Pardons and Paroles Commissioner, Charles Graddick, will face the committee to discuss personnel costs, equipment purchases with an "emphasis upon computers, software, vehicles, office furniture and other substantial expenditures," according to the document.
Lastly, the committee will question Personnel Department Director, Jackie Graham, to give an account for DOC and ABP&P personnel growth plans.
While it is wholly within the Legislature's purview to approve and exercise oversight of government spending, this is not what the budget hearings are about according to APR's sources.
According to several Senate insiders and others with knowledge of Marsh's thinking, this is a move to paint Ivey's administration as "out of control on spending."
"This is a trap Marsh hopes to use for PR, but what if there's nothing to see, how does he spin it," asked an individual with close ties to the administration. "She's kicked his tail before; she'll likely do it again," the source said.