Opinion | Give them an inch, they'll take your rights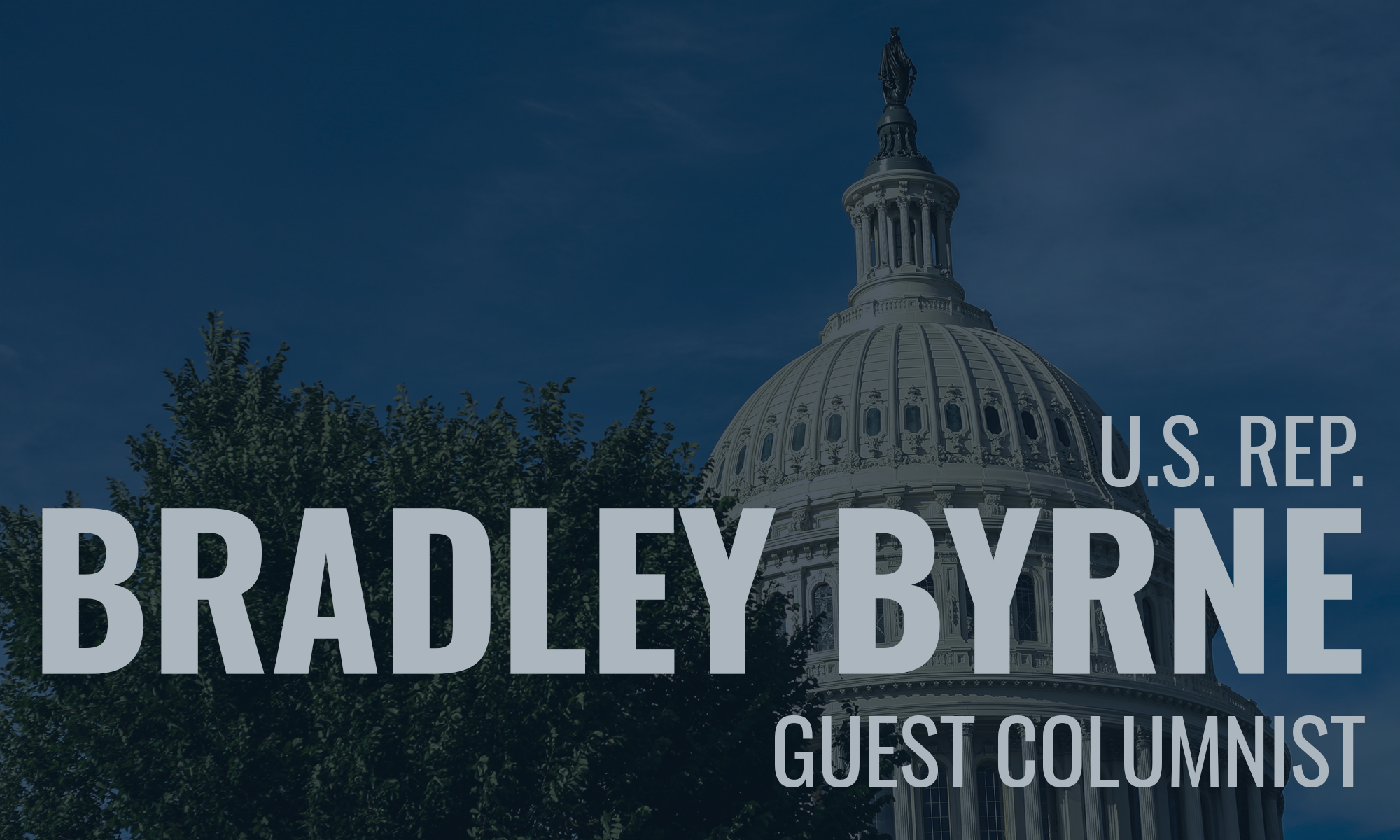 Last week, I had the great experience to join my colleagues in a little friendly competition at the Congressional Clays Competition hosted by the Congressional Sportsmen's Caucus. It was great to express our Second Amendment rights with some healthy rivalry, but it reminded me of those in this country who cannot express this right freely.
Our Founding Fathers enshrined the right to keep and bear arms in our nation's Constitution. Throughout our history, we have seen the importance of the Second Amendment for people to make a living, to provide for their families and to protect their life and liberty.
Unfortunately, there are those in the United States who want to limit our Constitutional rights and infringe upon our freedoms. One place in particular trying to restrict the rights of gun owners to defend themselves is the City of New York. Based on their unconstitutional regulations, a court case, N.Y. State Rifle & Pistol Association Inc. v. City of New York, has been underway to right this egregious wrong. After several appeals, this case will determine if New York's ban on transporting a handgun to a home or shooting range outside city limits is constitutional.
When I heard this case was heading to the Supreme Court, I knew something had to be done. That is why I led 120 of my House colleagues in filing an amicus brief before the court in support of the right to bear arms. An amicus brief, known as a "friend of the court" brief, is filed by parties not in a case to provide the court with information, expertise or insight on an issue.
Our Constitution is clear: the right to bear arms shall not be infringed. This case will provide the Supreme Court the first significant Second Amendment case in nearly ten years. Importantly, this will be the first time President Donald Trump's nominees, justices Neil Gorsuch and Brett Kavanaugh, will get a chance to rule on the Constitutional right to keep and bear arms for protection and sport.
It is vital the court use this opportunity to rein in out of control liberal legislatures and judges who are trying to destroy the Second Amendment rights of Americans.
As a gun-owner and avid hunter, I know how important it is for folks to express their rights. Many people I have heard from in Alabama over the years feel the same way. It seems far-left Democrats throughout the nation have lost touch with our founding principles many still hold dear.
Some people might say that this is only a New York issue that the Supreme Court should stay out of. But, when it comes to our Constitutional rights, it only takes an inch for a mile-wide divide to start. It doesn't make sense that people of New York be held to a different standard than the people of Alabama, New Mexico or Montana.
We must be constantly vigilant against such encroachments. This is a matter of privacy, telling you what you can and cannot carry in your own vehicle, and this is a matter of the sanctity of one of the oldest freedoms we know as Americans.
The Second Amendment enshrines an individual and fundamental right of citizens to protect themselves from violence and tyranny. Courts should block attempts to restrict those rights based on disingenuous arguments like those made by the City of New York. My colleagues and I were proud to call on the Supreme Court to uphold the Constitution and protect the rights of American citizens to own firearms.
No matter what, I will continue to be a strong advocate for gun owners throughout the United States, standing up to out-of-touch Democrats and fighting for our rights.
Print this piece
Opinion | Every school should have a mental health counselor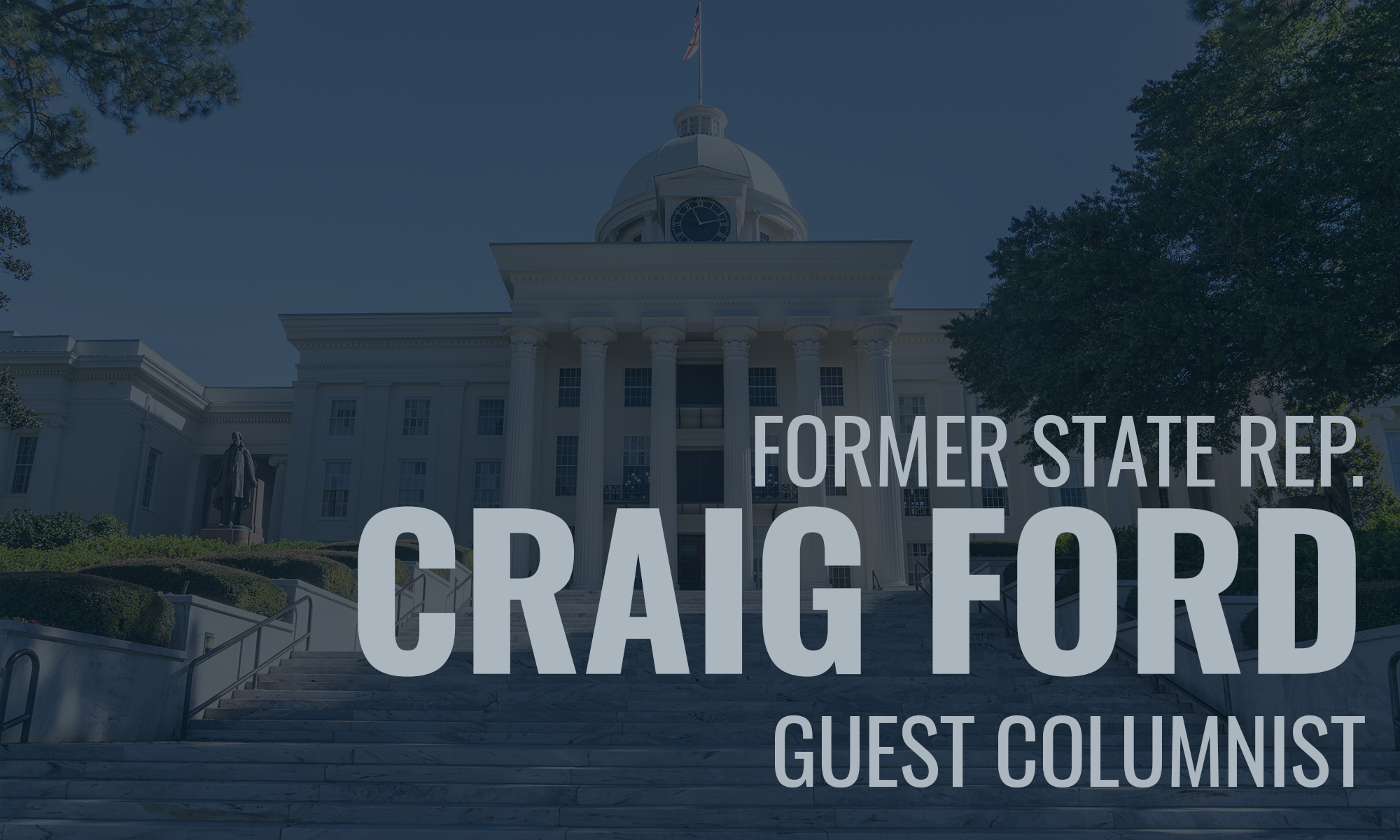 In her State of the State Address, Gov. Ivey said that mental health would be a priority for both education and our prison system. Then she set a goal of having a mental health counselor in every school system.
While I applaud the governor for recognizing the challenges our schools are facing when it comes to students' mental health, the reality is we need a mental health counselor in every school, not just one for each school system.
Our schools are staffed by excellent school nurses and guidance counselors who do an outstanding job trying to help these students with mental health needs. But mental health care is not their responsibility, nor is it what they are trained for.
And the mental health needs in our schools are much more prominent than you might think. It isn't just dealing with kids who have ADHD or a learning disability. There are kids dealing with problems at home, like parents who are going through a divorce or even parents who have a drug addiction.
There's a lot that happens in a child's life between when they get picked up from school at the end of the day and when they get dropped off at school again the next day. And while our teachers, school nurses and guidance counselors do everything they can for these kids, what these kids really need is a mental health counselor.
Setting a goal of having one counselor in every school system is certainly better than nothing. I guess you could say it is a more easily achievable goal. But our state leaders weren't elected to do the things that are easy. Our leaders were elected to do the things that are hard.
And the truth is if we don't invest in our children with these needs today, then for many of them we will be investing in their imprisonment in the future. In fact, that's how we got into this prison crisis in the first place.
I have said many times before that we should be building super schools, not super prisons. It is always better to keep a child from ending up in prison in the first place, and if we make the right kinds of investments in education then we won't need these new super prisons that Gov. Ivey and Gov. Bentley before her have been fighting for.
The main reason we have overcrowding in our prisons is because we never did anything to change the path these people were on before they grew up and became criminals.
Building super prisons instead of super schools is like treating the symptom rather than treating the disease.
We should be focusing more on getting kids on the right path before it's too late. As the old saying goes, "an ounce of prevention is worth a pound of cure."
And the first way we can prevent kids from turning to a life of crime is to recognize and treat their mental health needs while they are still young and have a chance at a normal life.
But only having one counselor to treat an entire school system is simply not enough to do the job right.
Of course, not every kid with mental health needs is on the path to prison. Many, if not most, are simply dealing with difficult or traumatic events at home that take place outside of school hours.
But those events affect what happens the next day in the classroom. These kids tend to have a difficult time concentrating, and often become disobedient and disrespectful. These things, in turn, make it hard for them to be successful in school and, ultimately, in life.
Like so many other issues, we all agree on what the problem is but getting to agreement on the solution is another matter. In this case, though, Gov. Ivey and state lawmakers seem to understand what is needed to fix the problem. They just don't seem to be aggressive enough in their willingness to address it.
Having a mental health counselor in every school system is a step in the right direction and an improvement over our current situation. But let's not set the bar so low. Our children deserve better than that. We don't just need a mental health counselor in every school system; we need one in every single school.
Craig Ford is the owner of Hodges-Ford Insurance and the Gadsden Messenger. He represented Gadsden and Etowah County in the Alabama House of Representatives for 18 years.
Print this piece