Alabama Medicaid releases number of abortion payments approved by agency
As a firestorm of controversy has engulfed the state over the passage of the nation's most restrictive anti-abortion bill, APR asked Alabama Medicaid for statistics on the number of abortions approved by the agency over the last two years.
Alabama Medicaid records show that Medicaid approved payment on three abortion procedures in 2018, and two so far in the 2019 fiscal year.
Medicaid provides real-time data, while the overall number of abortions in the state lags behind information by Medicaid.
The Centers for Disease Control reports that 5,899 abortions took place in Alabama during 2015.
"This number includes abortions performed on out-of-state residents but does not include abortions performed on Alabama residents in other states," according to a fact sheet provided at abort73.com, which is a pro-choice advocacy website.
Statistically, nine percent of all pregnancies in Alabama ended in abortion, according to data supplied by abort73.com. The number does account for miscarriages.
A 2017 report by the Alabama Department of Public Health announced that the infant mortality rate of 7.4 deaths per 1,000 live births was the lowest in Alabama history, down from the 2016 rate of 9.1.
A total of 435 infants born in Alabama died before reaching one year of age in 2017, and 537 infants died in 2016.
Data from the CDC found that only Oklahoma and South Dakota, which are tied, have a higher infant mortality rate than Alabama. The national average infant mortality rate is 5.8 percent.
The CDC also found that 47.1 percent of all births in Alabama were to unmarried mothers. The same statistics show that the state has the third-highest rate of low birth weight babies as well as ranking ninth in teens giving births with 27 percent of all births being by teen mothers. The rankings are from highest to lowest.
"Alabama's abortion report for 2017, published in October 2018, shows that abortion totals in the state are falling," according to the Charlotte Lozier Institute, which has the goal to "promote deeper public understanding of the value of human life, motherhood and fatherhood, and to identify policies and practices that will protect life and serve both women's health and family well-being."
Slow absentee voting in Tuscaloosa sparks outrage, possible legal action
Among the issues were incredibly long lines that left some voters waiting more than five hours and an inefficient process that managed to take in fewer than 100 absentee ballots in six hours.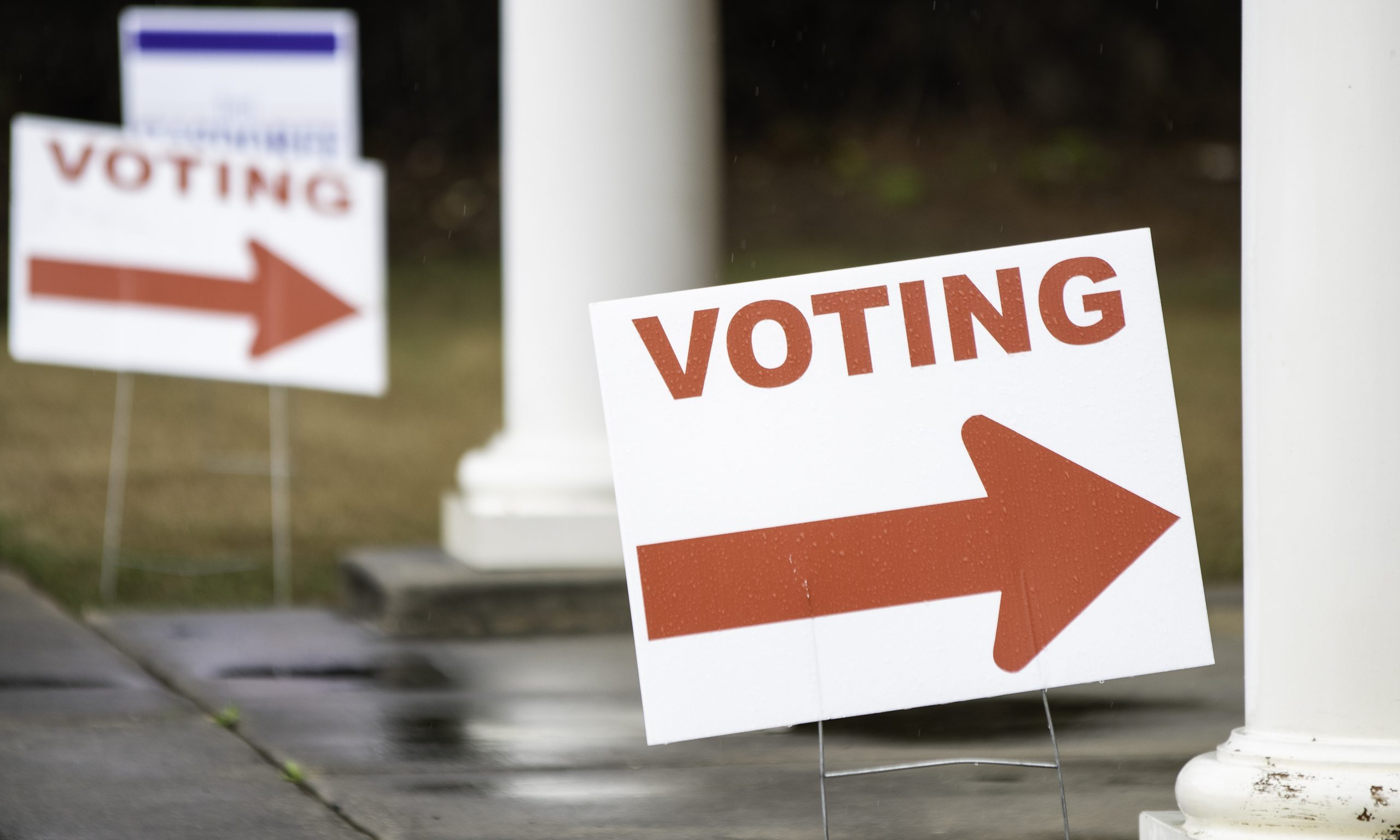 Long lines and slow absentee ballot processing in Tuscaloosa County have left voters outraged and incumbent Sen. Doug Jones's campaign threatening legal action. 
On Wednesday, Jones's campaign attorney, Adam Plant, sent a letter to Tuscaloosa County Circuit Clerk Magaria Bobo, outlining a number of issues with ongoing absentee voting and promising to take legal action if Bobo doesn't improve the process on the final day, Friday. Among the issues documented by Plant were incredibly long lines that left some voters waiting more than five hours and an inefficient process that managed to take in fewer than 100 absentee ballots in six hours. 
Additionally, Plant noted that Bobo has hired her family members to help process absentee ballots and at least one family member had made disparaging remarks on social media about voters. 
"You and those acting on your behalf are suppressing the vote of qualified Alabama voters," Plant wrote in the letter. "If you are unable or unwilling to execute your duties competently, and allow Tuscaloosa voters to exercise their voting rights without undue burdens, we will take further action."
In an interview with the Montgomery Advertiser on Wednesday, Bobo noted that her office had received more than 13,000 requests for absentee ballots — a remarkable uptick from the 3,000 or so her office usually receives — and there had been problems in managing that number of ballots while also adhering to social distancing guidelines within the office. 
However, as Plant's letter notes, the massive increase in absentee ballots for this election shouldn't have been a surprise. Also, Secretary of State John Merrill had made additional funds available to absentee managers to facilitate hiring extra staff, purchasing additional computers and staying open for longer hours to accommodate the anticipated increase. 
In a press release on Wednesday, the Alabama Democratic Party criticized Bobo and her family members, and the release included screenshots of Facebook posts from Bobo's daughter lashing out at voters who complained about the long wait times. 
"No voter should have to wait in line for hours to exercise their rights," said ADP executive director Wade Perry. "We should leverage every tool we have to make voting easier, not harder. Also, it should go without saying that election workers should not insult the very people they are employed to serve. If Ms. Bobo is incapable of processing voters quickly, someone else needs to do the job."