Opinion | Forget a paper lottery, the Poarch Creeks have a much bigger proposal for gambling in Alabama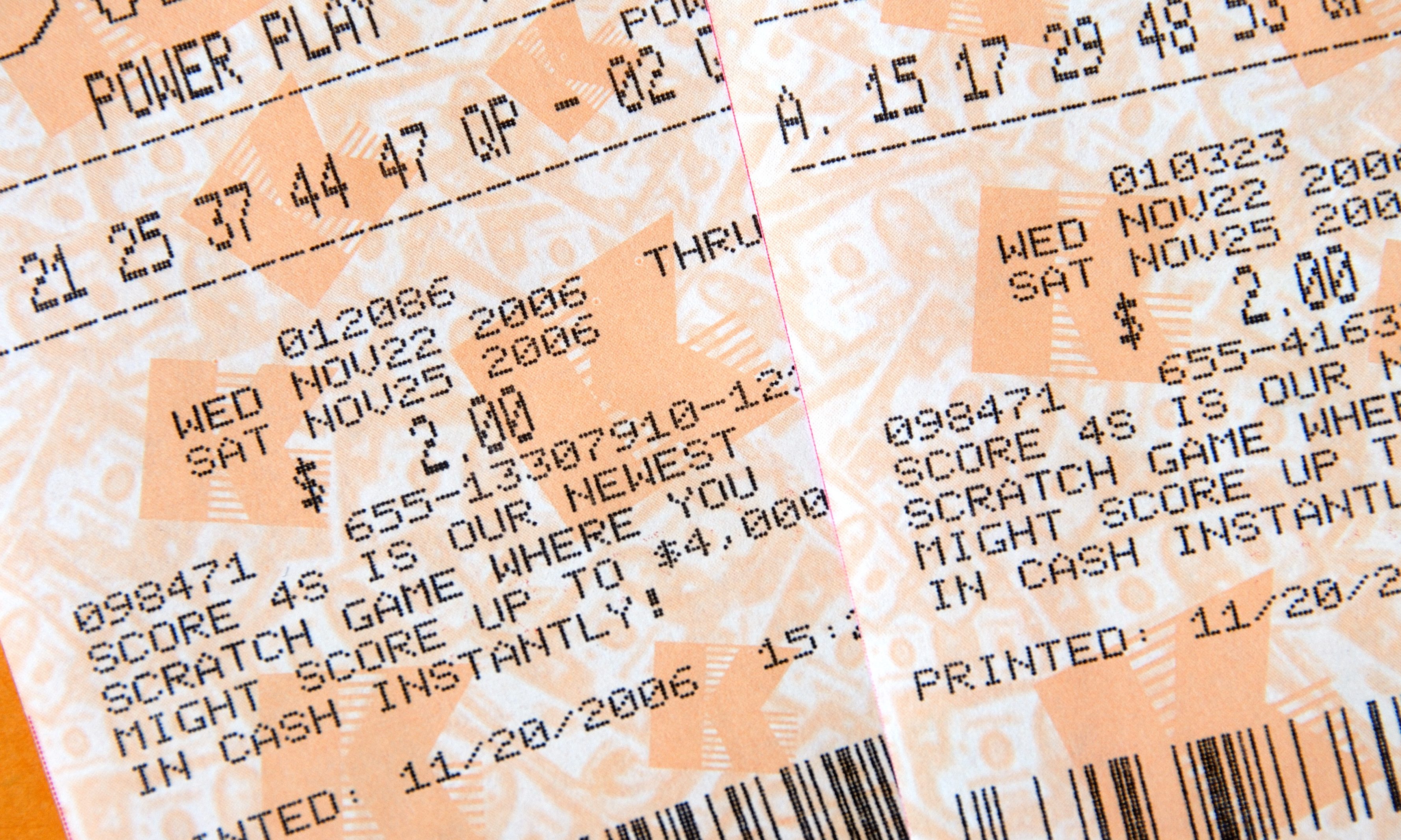 The Poarch Band of Creek Indians has an idea for gambling in Alabama.
A big idea.
One much bigger than a simple paper lottery. One bigger than a handful of gambling machines at a few casinos.
"We want something that's a bit more thought out," said Arthur Mothershed, who is in charge of the tribe's business development for its gaming operations.
Mothershed reached out to me last week because he believed there was a miscommunication somewhere within the ongoing lottery debate in this state. Somehow, the Poarch Creeks had found themselves being portrayed as the bad guys in this little play and he didn't think that was fair.
Because this lottery idea — to do a paper-only lottery that generates a fraction of what other state lotteries haul in — wasn't even PCI's idea. It was just the one the tribe chose to support, because the tribal leadership was interested in supporting the bill that was best for the tribe.
"This bill gives us nothing," Mothershed pointed out. "Anything we would receive would depend on the negotiations between the tribe and the governor."
And exactly what the tribe could receive through a compact if the state approves a lottery bill is up for legal debate.
But in reality, that's all basically a moot point now, because PCI has another lottery/gaming proposal for the state — one that would finally put to rest all of the bickering and backstabbing and haul in some serious, serious money for Alabama.
The starting point for the tribe's proposal is a lottery/gaming bill filed by Sen. Steve Livingston during a special session in 2015. That bill would have legalized a lottery, with all the bells and whistles, and provided for commercial casinos to operate at six different locations around the state.
It specifically allowed for VictoryLand and GreeneTrack to operate two of those casinos, and it gave the Poarch Creeks another facility in northeast Alabama. It also charged hefty licensing fees for the right to operate any of those casinos. (For the new PCI facility and a casino/entertainment venue in downtown Birmingham, the 25-year license would cost $250 million each and require another $250 million in guaranteed capital investment. The 25-year licenses to operate VictoryLand and GreeneTrack would cost $25 million.)
The bill is, of course, weighted in the tribe's favor. It allows only Class II games at VictoryLand and GreeneTrack — and taxes them and the Birmingham facility at a 25-percent rate — while allowing full Class III games at all PCI casinos and at a rate negotiated by the tribal leadership with state lawmakers.
(Indian casinos don't pay taxes, so the revenue they provide to states under compacts isn't termed "taxes." The formula used to retrieve that revenue is complicated and usually based on a number of factors. But strip it all down, and tribes that negotiated compacts recently are paying somewhere in the neighborhood of what would be a 7- to 10-percent tax rate.)
To those points, Mothershed said the tribe believed it earned the right to operate Class III games when it essentially pledged to pony up $1 billion for two facilities (Birmingham and the northeast facility). Also, on the issue of taxes, he noted that revenue from gaming operations pays for the tribe's government, making up for a relatively small tribal tax base, and that's why the federal government has historically kept "tax rates" on tribal gaming revenue relatively low.
While that isn't exactly fair, it's a lot closer to fair than the absurd paper lottery nonsense we've been dealing with. And more importantly, it's a solid indication that the Poarch Creeks are interested in a serious discussion that might finally put an end to the frustrating gambling arguments and finally put some serious gambling money into this state's coffers.
"Our biggest issue with some of these gambling bills isn't that they'll create competition, it's that they're not very well thought out," Mothershed said. "There are too many factors left up in the air."
The Livingston bill would have created a gaming commission to oversee the casinos and ensure that licenses were properly held. And it authorized the governor to begin negotiations with the Poarch Creeks for a compact.
It also sent 40 percent of the revenue to the education trust fund (with at least $50 million annually going towards a scholarship program), 40 percent to the general fund and gave 12 percent to local counties where casinos were located. The remaining 8 percent went towards the operational costs of the lottery and the commission.
The Livingston bill had some similarities to one sponsored by Sen. Jim McClendon earlier this session. That bill, which was supported by VictoryLand and GreeneTrack owners, would have created a lottery and allowed video lottery terminals — which are a lot like slot machines — at VictoryLand, Birmingham Race Course, GreeneTrack and the Mobile Greyhound Park. It would have also taxed revenue at those locations at 25 percent.
So, there are similarities. And there are some rather large differences. The license fees, for example, will be sticking points for each side. And the Birmingham property is a fight waiting to happen.
But it's also worth noting that this is the opening bid. It's supposed to be heavily biased and unfair. It's supposed to give the presenter all the advantages.
The challenge, of course, will be sitting down and getting to a spot where everyone is comfortable. That will take some effort, some bruised egos, a lot of acquiescence and a lot of compromises. It won't be easy and it won't happen overnight.   
But the Poarch Creeks seem willing to at least give it a shot.
Opinion | All politics is local. All of Alabama's mayors races this year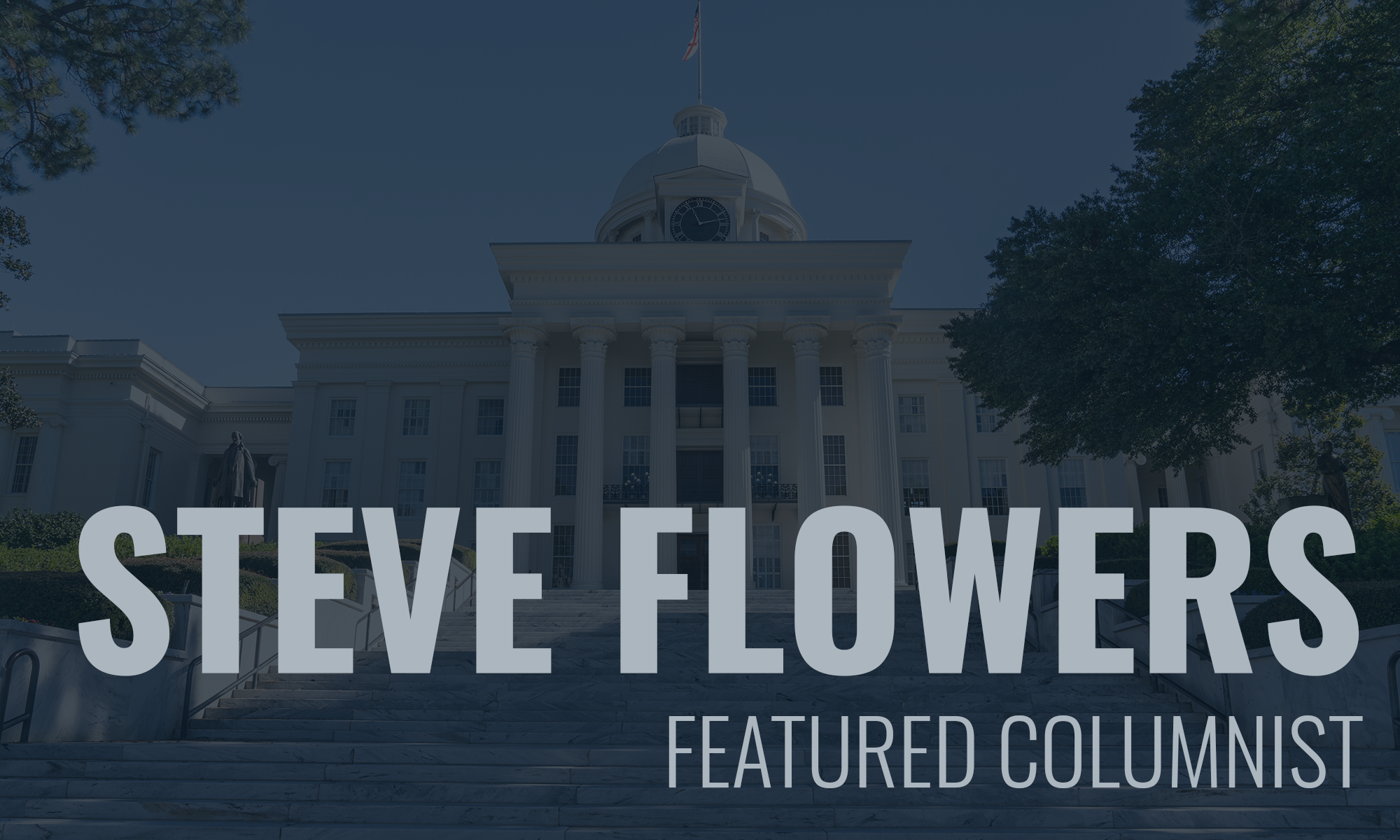 With it being a presidential election year and an election for one of our United States Senate Seats and all of the interest that goes along with those high-profile contests, it has gone under the radar that most of our cities in the state had elections for mayor and city council last month.
Mayors serve four-year terms and to most Alabamians they are the most important vote they will cast this year.
The job of mayor of a city is a difficult and intricate fulltime, 24-hours-a-day dedication to public service.
They make more decisions that affect the lives of their friends and neighbors than anyone else. The old maxim, "All politics is local," is epitomized in the role of mayor. Folks, being mayor of a city is where the rubber meets the road.
In looking all over the state, it appears that most Alabamians are content with the jobs their mayor is doing.  In almost every contest around the state, the incumbent mayor turned away the challenger usually by a wide margin.  Indeed, a good many of the incumbent mayors in the Heart of Dixie had no opposition.
Many of these incumbent mayors were reelected without opposition. Gordon Stone, the mayor of Alabama's fastest growing community, Pike Road, will be entering his fifth term as mayor.  Pretty soon Pike Road will have to start calling themselves a city.
Vestavia's Mayor, Ashley Curry, won a second term without opposition.  This former retired FBI agent has done a yeoman's job managing this upscale, Jefferson County suburb.
Jasper Mayor, David O'Mary, who escaped opposition, will begin a second term.  He has run Jasper like a well-tuned engine. Albertville mayor, Tracy Honea, garnered a third term without opposition. Luverne Mayor Ed Beasley was also unopposed.
In the contested races, most of the matchups were no contest. Two of Alabama's largest and most prosperous cities, Huntsville and Hoover, had mayoral races. Tommy Battle coasted to an easy 78 to 22 reelection victory in Huntsville. If Kay Ivey opts to not run for reelection in 2022, Battle will be favored to win the governor's race. However, being Governor of Alabama would be a demotion to being Mayor of Huntsville.
Hoover citizens must approve of Mayor Frank Brocato's job performance. Brocato trounced Hoover City Council President Gene Smith by a 76 to 24 margin.
Opelika's popular and effective, longtime mayor, Gary Fuller, turned back his challenger 66 to 34 to win a fifth term.
In Cullman incumbent mayor, Woody Jacobs, won a second term overwhelmingly. Hamilton Mayor Bob Page won a second term. Troy's 48-year-old mayor, Jason Reeves, won reelection to a third four-year term with 74 percent of the vote. Incumbent Eufaula Mayor Jack Tibbs won an impressive 68 percent victory for reelection over two opponents.
Prattville Mayor Bill Gillespie may have turned in the most impressive showing.  He shellacked former City Councilman Dean Argo 70 to 30.  His fellow citizens must approve of frugality with their city finances. Wetumpka's popular and hardworking, longtime mayor, Jerry Willis, turned back his challenger by a 69 to 31 margin. In neighboring Millbrook incumbent mayor, Al Kelley, won reelection 67 to 33. Mayor Kelley has overseen the growth of his city from 6,000 in population to over 20,000. Tallassee reelected Mayor John Hammock to a second term.
Clanton lost their mayor of three decades, Billy Joe Driver, to COVID-19 this year. His successor will be Jeff Mims, who won the election in the Peach City. Mike Oakley won the mayor's race in Centreville with a 60 percent margin.  It is proper and fitting that an Oakley will be Mayor of Centreville.
Bessemer Mayor Kenneth Gulley won a landslide reelection garnering 68 percent of the vote. Incumbent Pell City Mayor Bill Pruitt won reelection by an impressive 73 to 27 margin.Longtime Greenville Mayor Dexter McLendon won reelection in the Camellia City. Opp's first female mayor, Becky Bracke, won a second term with 60 percent of the vote.
There were two mayoral upsets on August 25. Scottsboro's incumbent mayor was defeated by challenger Jimmy McCamy.In the thriving, growing city of Fairhope challenger Sherry Sullivan trounced incumbent mayor Karin Wilson.
There are runoffs for mayor in several major cities, including Enterprise, Ozark, Selma, Tuskegee, Alexander City and Northport.  These cities will elect their mayors on October 6 in runoff elections.
Some of you may be wondering about two of the most populous cities. Tuscaloosa and Dothan have their mayoral races next year in August 2021. Tuscaloosa's Walt Maddox and Dothan's Mark Saliba will be tough to beat. All politics is local.
If you have not been counted in the census, you have not got many more shopping days to Christmas.