Opinion | Road rage and deer hunting bills take center stage in Legislature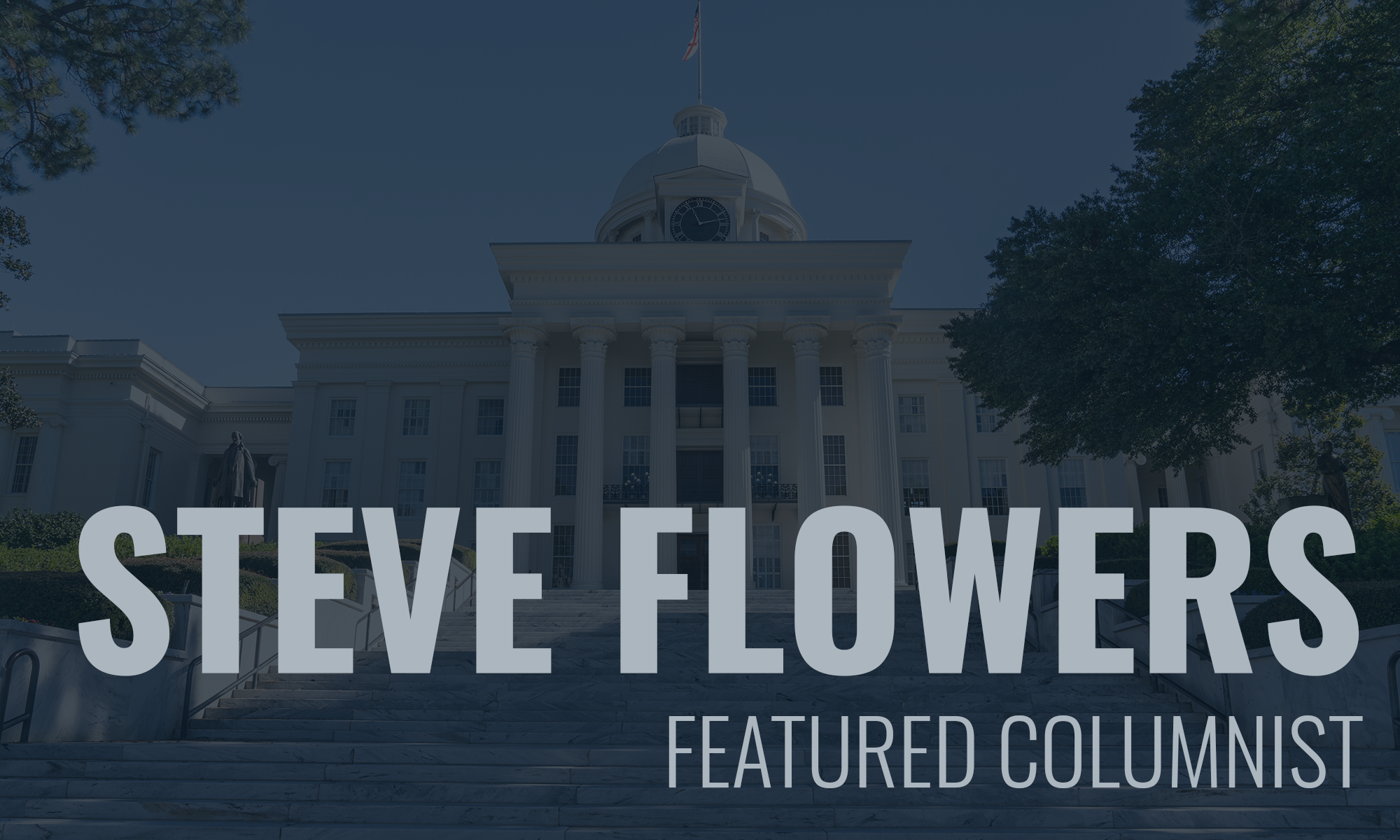 Over 20 years ago when I was a legislator, the state trooper assigned to my county asked if he could come visit with me. "Of course," I said. When he came, he had a somber look on his face.
I thought maybe he had a serious personal problem or had lost a loved one.
He began, "This may not sound like a major highway problem, but one of the things that causes a good many accidents and incidents on our roads is people driving slow in the left lane and not moving over." I never pursued legislation to this effect. However, he made me aware of the need to remedy this problem.
Well, finally, a legislator has taken up this legislation. Rep. Phillip Pettus, a Republican from Lauderdale County, who retired as a captain in the Alabama State Troopers after a 25-year career, has passed legislation to remedy this problem. He calls his bill, "The Anti-Road Rage Act."
The Bill would prohibit drivers from staying in the left most lane on interstates for more than a mile and a half without passing another vehicle. Pettus explained, "People get ill when they come up behind people driving slow in the left lane and they are wanting to get by. Interstates were set up for the movement of traffic. This will make interstate traffic move better if the said
road rage causes more wrecks than accident records would indicate, like when angry drivers cut in front of another vehicle and cause that vehicle to run off the road." The House has passed the bill on a 61-24 vote. It awaits action in the Senate.
It has been 20 years since I was in the Legislature, and during the entire time I was there we had a perennial issue that would surface every year; whether or not to let deer hunters hunt deer with dogs. Today the issue has evolved into whether or not to allow hunters to use bait to attract deer.
This Bill has become an annual debate in the Legislature. Both sides are ardent and take their deer hunting seriously. Well it looks like the baiters have finally won. Rep. Danny Crawford, R-Limestone, has passed legislation that gives hunters the option of hunting over bait. The bill passed overwhelmingly in both chambers.
The deer hunting issue has been around forever. During the 1950's and 60's there was a legendary legislative sage named Rankin Fite of Marion County. Ole Rankin had been in the Legislature a long time. He was actually Speaker of the House well into the 1970s when the first Ethic Laws were passed. Rankin was one of only six House members to vote against the Ethics Law. After the vote the media asked the former speaker why he voted against the Ethics Law. He wryly replied, "It wasn't tough enough." He further pontificated this advice, "I voted for every tax, voting for taxes won't beat you." "I just voted against the Ethics Bill, voting against ethics won't beat you." "The issues you need to avoid are voting on daylight savings time or hunting deer with dogs."
Gov. Kay Ivey has done a good job with her judicial appointments throughout the state. In 2017, she appointed Circuit Judge Brad Mendheim of Dothan to the Supreme Court to fill a vacancy. Mendheim is a very well qualified jurist to sit on the state's highest judicial tribunal. Mendheim is extremely well liked and respected in his native Houston County.
In the 2018 elections, Mendheim lost a close election to Judge Sarah Stewart of Mobile. Ivey wisely reappointed Mendheim to the court in the place of Justice Tom Parker who was elected Chief Justice.
Former Chief Justice Lynn Stuart, who Tom Parker replaced, has taken a seat on the State Ethics Commission. Judge Stuart was a Baldwin County judge for 12 years prior to being elected to the Supreme Court in 2000. She served 18 years on the Supreme Court. Her term on the Ethics Commission is for four years, through August 2023.
Ivey has set the Special Election dates for the seat of Dimitri Polizos in Montgomery. Dimitri, a popular restaurateur in the Capital City, died in March. The first primary is June 11 with a runoff on Aug. 27. It is a Republican seat, which has drawn a crowded field of candidates.
See you next week.
Steve Flowers is Alabama's leading political columnist. His weekly column appears in over 60 Alabama newspapers. He served 16 years in the state Legislature. Steve may be reached at www.steveflowers.us.
Print this piece
Opinion | For the love of money, people will die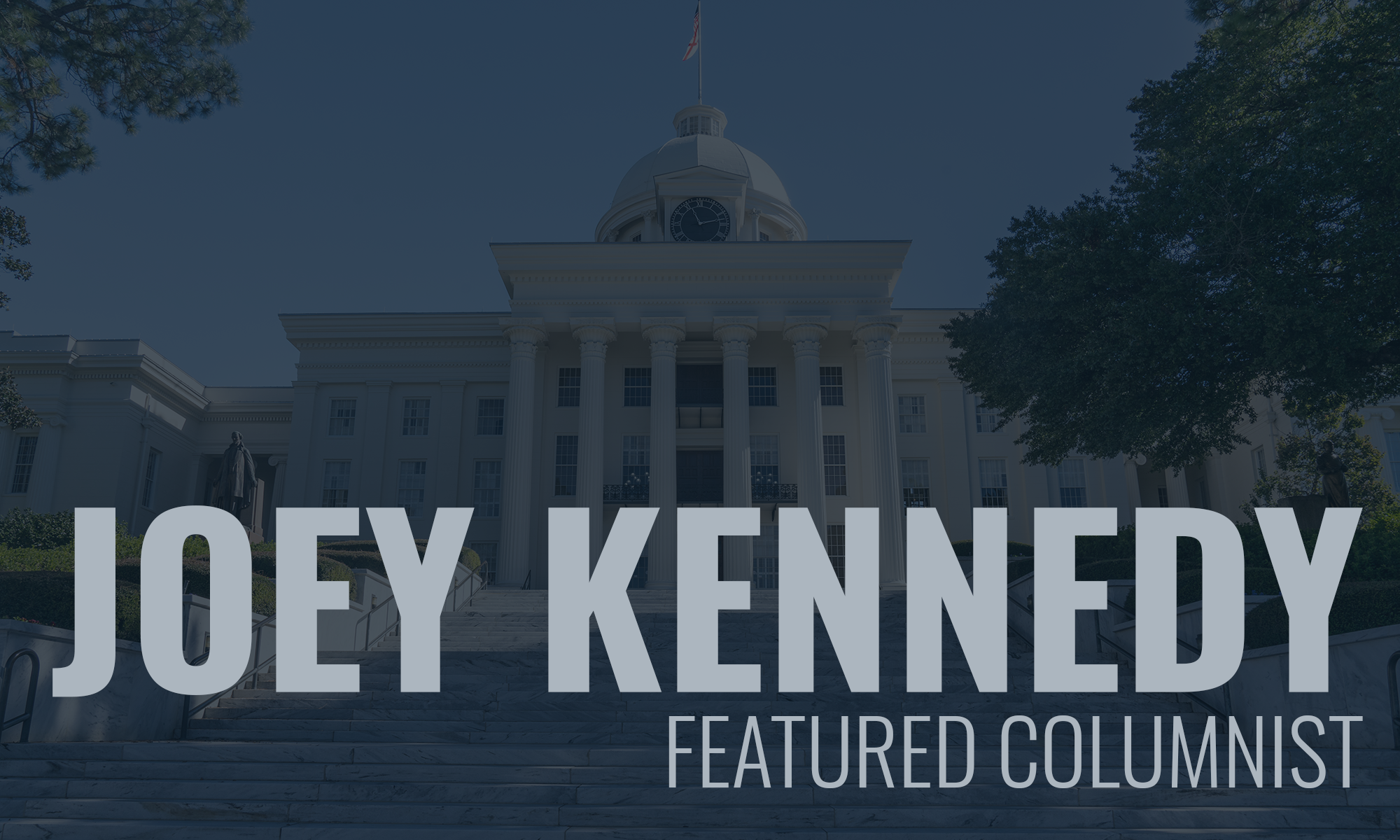 Just as Donald Trump is leaving it to individual states to set policies on the novel coronavirus (COVID-19) pandemic, Alabama Gov. Kay Ivey is refusing to issue a shelter-in-place order to try to curb the virus' reach.
So local mayors and governors in other states are proactively making decisions to protect citizens and to try to slow the infection down.
Jefferson and Shelby counties are the epicenter for the virus in Alabama, which makes sense because a quarter of the state's population lives here. As of this writing, there were at least 135 cases in Jefferson and Shelby counties. That's a meaningless number, though, because as you're reading this a few hours later, the number could have doubled.
To his credit, Mayor Randall Woodfin proposed an ordinance, passed by the City Council, that orders city residents to shelter in place. There are big exceptions – people can leave their homes to go to work and to the grocery store (although companies like Shipt and Instacart will deliver to your home). They can visit their doctors, and walk outside as long as they keep the 6-foot social distancing standard in place. And Woodfin said the police aren't going to arrest anybody for leaving their house. This isn't martial law, Woodfin said.
But it is leverage to keep people at home, and to prevent them from mixing in groups and spreading the virus. This highly contagious disease is moving quickly.
In Tuscaloosa, Mayor Walt Maddox has set a curfew from Friday night until April 3. People are not allowed out of their homes from 10 p.m. to five a.m. The goal, Maddox said, is to reduce social gatherings, especially among the city's young people.
Again, that makes sense. And Maddox didn't rule out other steps, either. As of this writing, Tuscaloosa had just 10 cases, but that number is sure to rise. Still, Maddox is making these important decisions before the cases get out of hand.
Yet, Trump says he wants the nation back open by Easter Sunday (April 12). Ivey says she has no intention of issuing a statewide shelter-in-place order.
The motivation for both Trump's and Ivey's reluctance to act, comes down to one thing: The love of money.
The economy is taking a pounding, that is true. People are dying, too. But Trump would rather people, sick or well, return to their jobs to give a boost to the failing economy. Then, here's what Ivey said, as reported by Alabama Political Reporter: "We have seen other states in the country doing that (shelter in place, lockdowns), as well as other countries … (but) (w)e are not California. We are not New York. We aren't even Louisiana. My priority is to keep the Alabama economy going as much as possible, while we take extraordinary measures to keep everyone healthy and safe." 
You can't do both. That's already been proven. So to Trump and Ivey, money matters more  than saving lives, even those of ourmost vulnerable people.
Trump was so late taking any action that the virus got out of hand in parts of the country, and deaths spiraled. Testing lagged, emergency personal protection equipment wasn't ordered. Some senators had enough warning to sell off millions of dollars in stock before the market crashed, but they didn't send out the alarm because with Trump, if the problem is ignored it doesn't exist.
But see, Trump can't lie his way out of this one, even though he's giving it all he's got.
Testing is just getting up and running in Alabama, but we still have more than 300 cases in less than two weeks – and the number of cases in Alabama now is rising by double digits each day.
The virus is especially dangerous for people who have compromised immune systems or lung, heart, and liver problems. Like my wife, Veronica. Like one of my great students at UAB who has cystic fibrosis. Like many grandmothers and grandfathers, and aunts and uncles out there. Like our good friend Jo Ellen O'Hara, the longtime food editor at The Birmingham News back when it was a newspaper. Jo Ellen is 82 and now living at Fair Haven retirement center. We saw what the novel coronavirus did to nursing homes in Seattle, Washington.
Young people are getting sicker, too, with a good percentage of hospital admissions, nearly half in some places, being people up to age 49. Anybody can get sick, and anybody can die.
That's why the health experts and scientists urge the lockdowns and sheltering in place. Because as long as it's business as usual,the virus will keep spreading, and making people sick, and killing.
People take a chance when they fill up their vehicles at the gas station; who knows who filled up at that pump before you and left the virus behind. Wear plastic gloves when you pump gas. Opening a door can transfer the virus to your hand, and it'll get inside you if you touch your face. That's what all the hand-washing and don't-touch-your-face warnings are about.
But for Trump and Ivey, a "few" deaths are just the price we have to pay to keep the money "rolling" in.
These are some screwed-up priorities.
Joey Kennedy, a Pulitzer Prize winner, writes a column each week for Alabama Political Reporter. Email: [email protected]
Print this piece