Opinion | We need to stop drinking the Florida Kool-Aid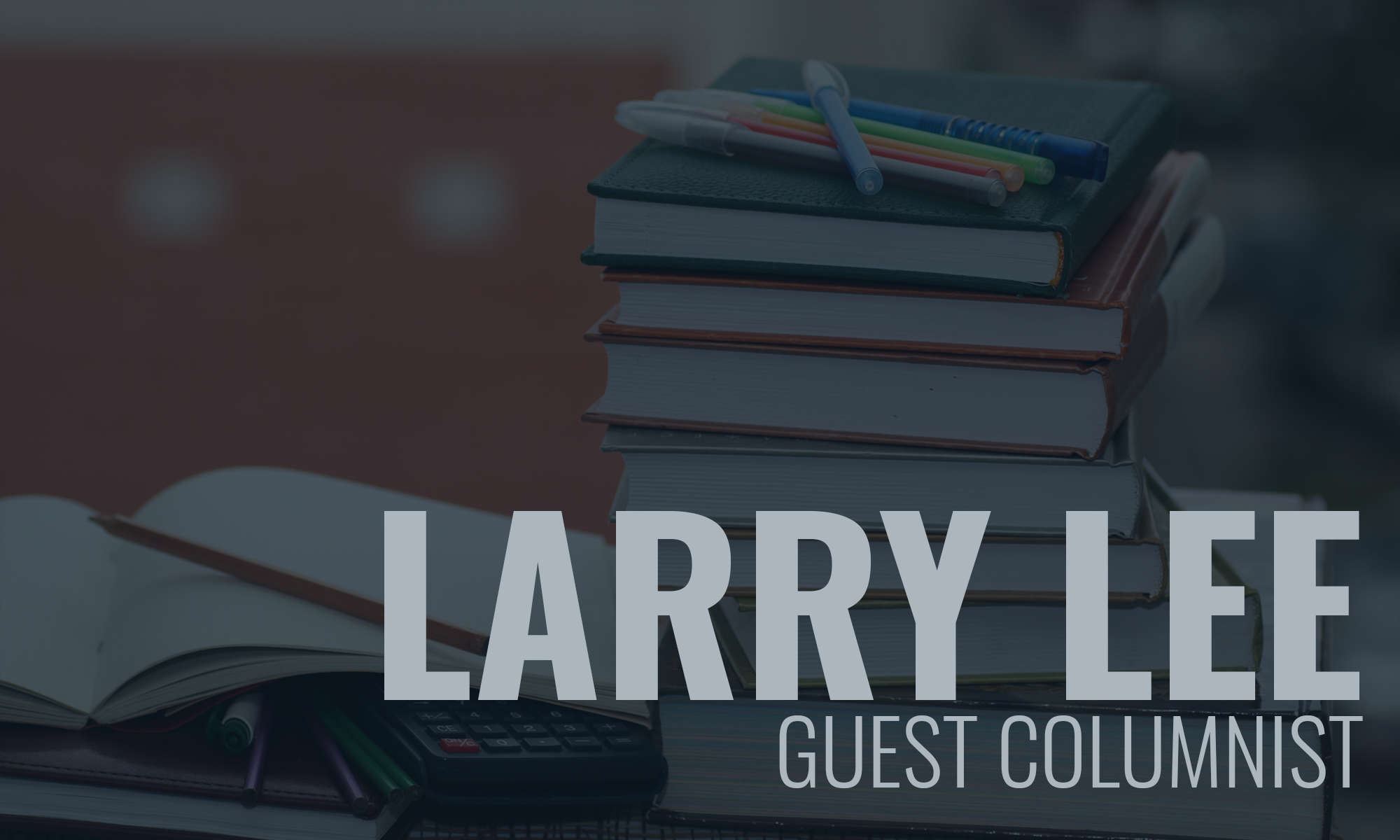 "He could sell snow cones to Eskimos." Nothing could be more true if some of the Eskimos are a handful of Alabama legislators and "he" is Jeb Bush. They gobble up any and everything Bush or his Foundation for Excellence in Education foundation peddles–no questions asked.
However, there are people in Florida who are not so gullible. They have reviewed the last two decades of Bush's so-called education reforms and see them for what they really are, mostly smoke and mirrors.
One of these realists is former University of Florida professor and researcher Sue Legg. And with a doctorate in Educational Research, Measurement and Evaluation, she is well-qualified to dig through mountains of data and burst the Bush bubble. Her latest report is "Twenty Years Later: The Jeb Bush A+ Plan Fails Florida's Students." You can find the 66-page report here.
U.S. Secretary of Education Betsy DeVos said in 2018 that Florida's educational system was a model for the nation. (That should be all the warning any sane person needs since DeVos is the most unqualified person to ever head the U.S. department.) But according to the Network for Public Education, the reality in Florida is that large numbers of students are enrolled in an unstable charter sector, nearly half of which are run by for-profit companies, combined with no less than four different voucher programs with another on the way, NPE says Florida is poised to be the first state in which public education collapses.
Here is Dr. Legg's summary of what is really going on in Florida. And instead of continuing to embrace what doesn't work in Florida, this should be a warning of Alabama.
"The A+ Plan is a failed attempt at a solution to the wrong problem. The problem is not low test scores. It is whether we value the children we have with all their diversity. It is common to hear the lament…"but what can be done to help children succeed?" There may be no single right answer. There are, however, better choices than those offered over the last twenty years. Local communities can insist on a balance between choice for the individual and access to a quality education for all children. As John Dewey said a hundred years ago, "What the best and wisest parent wants for his own child, that must the community want for all of its children. Any other ideal for our schools is narrow and unlovely; acted upon, it destroys our democracy."
The trappings of school choice: test driven curriculum, school grades, and bonus systems should be replaced. Options for schools must be based on inclusion, not exclusion if all children are to thrive. Educational policy must ensure that public schools have public oversight. And finally, the A+ Plan has shown that there are no 'cheap' choices. The assertion that high quality can be achieved with 'little monies' is false. If Floridians want more from their schools, they must do more for their schools.
There are seeds for constructive changes in public schools everywhere. Take for example, magnet programs that are selecting students not on test scores but on talents and interests. Consider schools based on collaborative learning strategies where teachers work together in teams to build hands-on experiences for student teams. Community schools are being created to bring into the schools the social services children and their families need. Adapting to change can be energizing if Floridians chose to work together.
Parents have the right to expect that the schools they choose represent high quality with good management oversight. Consider the alternative offered by the A+ Plan. First, student achievement can be increased not by appropriate funding of services, but by rising expectations and the consequences for failure. This view demoralizes teachers and students and creates more social inequities. The conclusion on the success of the A+ Plan to boost student achievement is:
Florida's average student achievement is no better and no worse than in 2002. Retained fourth grade students lost their initial gains over time. Eighth graders were at the national average then and are now. The achievement gap for twelfth grade black and white students is wider than in 2002. Florida's graduation rate is below the national average and one half of its graduates do not read at grade level.
The second assumption that the system of rewards and punishments will create competition and motivate teachers and students to meet higher academic standards is false. The conclusion on the effectiveness of this strategy is:
Bonus plans, school grades, and teacher evaluations based on student test scores are so unstable that they are not only ineffective, they are invalid and harmful. They reward those who are already successful. They create 'choice churn' in schools and communities.
Finally, the A+ Plan supposedly promotes choice to create competition. The lack of regulation and variable quality standards, which are integral to this view of school choice, promotes exploitation, self-interest and corruption.The conclusion regarding the impact of choice on raising student achievement is:
Proliferating cheap, low-quality private and charter schools spreads funding too thinly. It is creating serious problems that threaten to undermine all schools.
Reforming the neglect and abuse in the private sector alone will not solve basic inequities in our educational system. Funding to support additional services for low performing students and reasonable salaries for teachers is essential. Florida's funding effort was ranked 43rd in the nation based on U.S. 2016 federal data. Improvements in funding will be hampered by the 2018 constitutional amendment that requires a super majority vote of 60 percent in both houses of the legislature to increase state revenue, taxes and fees. Early signals from the 2019 legislative session point to an effort to increase funding for the charter and private sectors and to continue the attack on public schools. It is a route to bankrupt our schools and rob our students of opportunity. Florida has some choices to make."
Alabama public school students would be far better served if some of our legislators attended fewer out-of-state meetings to be brain-washed, did more homework, and talked to more teachers who understand the challenges and limitations we have in Alabama schools.
Print this piece
Opinion | It's past time to turn the page on racism, racial violence in America
On June 10, 1963, President John F. Kennedy sent National Guard troops to accompany the first black students admitted to the University of Alabama.
In an address to the nation, he said, "It is not enough to pin the blame on others, to say this is a problem of one section of the country or another, or deplore the fact that we face. A great change is at hand, and our task, our obligation, is to make that revolution, that change, peaceful and constructive for all. Those who do nothing are inviting shame as well as violence. Those who act boldly are recognizing right as well as reality."
Sixty years later, that task is still at hand. The job is still far from done. And more and more often, it even seems like we're losing ground. It has sure seemed that way this week and, indeed, over the last few months.
We've been through this before.
Ahmaud Arbery is not the first African American to be ambushed and murdered by men claiming to be protecting their neighborhood, simply because he seemed out of place. And it's not the first case of such a murder being swept under the rug.
Breonna Taylor is not the first African American to be killed in their own home by police searching for a suspect who wasn't there.
Christian Cooper is not the first African American to have the cops capriciously called on him and be falsely accused of menacing a white woman.
And the latest tragic miscarriage of justice, George Floyd is not the first African American to be brutally assaulted and killed at the hands of police officers. And his violent death is not the first to be videotaped and broadcast across the internet, social media, and television. The question is: how do we make it the last? How do we ensure his death and our anger isn't in vain?
For too many of us, institutional racism is a fact of daily life. And when the system begins to crack and crumble under the strain of decades of injustice and inequality, only then do we say 'enough is enough.' Only then do we go through the same cycle we're going through right now. Anger is warranted, but it's not enough to get enraged, despondent, frustrated, and mad. It's not enough to protest. It's not enough to lash out. And it will never be enough until we begin to act to change the underlying and lingering conditions that make racism a reality – that makes it part of the American experience.
If you think the system is already working fairly for all people, I ask: by whose standards? Not mine. Our laws, our leaders, and our system of government were never intended to be stagnant.
If you find it acceptable to try to turn victims into suspects, looking for any way possible to justify ruthless behavior, I ask: for every instance of injustice recorded, how many more have gone unreported? The answer is too many to count. What accusations would have been dug up and leveled then? We will never know. After all, it's much easier to defame someone who's not alive to defend themselves.
Of course, we won't all agree on the best course of action, but I hope we can all agree that the status quo cannot continue and that action is required. That's all the more reason we need to start talking. And to those who don't want to have this conversation, who may feel uncomfortable or embarrassed, let's not give them a choice. Let's make it an issue. Let's prioritize recognizing right and reality instead of inviting shame and violence. Let's start today and not stop until we succeed.
We simply cannot allow this to be another situation where we shout, we scream, we cry, and then we clean up and move on to only do it all over again down the road. What will this week's protests lead to next week or next month or next year? Starting now, we must have this conversation at every ballot box at every election – municipal, state, congressional, and so on. If you want your voice heard, presidential cycles are fine, but real, actionable change begins at the local level. Mayors and city councils appoint police chiefs. We elect District Attorneys, Sheriffs, Legislators, Judges, and Coroners. State Representatives and Senators make laws but law enforcement applies them. We all have a role to play in righting the wrongs by revisiting outdated and close-minded policies that continue to plague communities across our state and replacing them with a new vision.
Similarly, when I look at my young son, I wonder how I'm going to have the conversation with him. What am I going to say during "the talk" that black parents have, for generations now, had to have with their children? And how am I going to say it? How am I going to teach my son to protect himself? What are you telling your children?
In Alabama, we must come to terms with our legacy of racism and commit to eradicating injustice or we will never escape this cycle. As a policymaker and leader in this state, I cannot tell my son or anyone that we've fully turned the page on our dark and violent past. But I can tell you what needs to be done. Change starts with commitment. Individuals must resolve to break this cycle and then influence their own neighborhoods and communities to do better. It continues with conversations among people of diverse backgrounds, seeking to understand each other and treat each other with equality, decency, and dignity as human beings. It becomes reality when together we take our values to the ballot box and hold our leaders accountable to enact policies that ensure justice for all.
I invite and I welcome all Alabamians to join me in the task as an obligation to each other and to ourselves. Together, let's continue this work. And at the very least, let's each reflect on the words of President Kennedy so many years ago, "We are confronted primarily with a moral
issue. It is as old as the scriptures and is as clear as the American Constitution . . . I hope that every American, regardless of where he lives, will stop and examine his conscience about this and other related incidents."
Print this piece