Opinion | We need to stop drinking the Florida Kool-Aid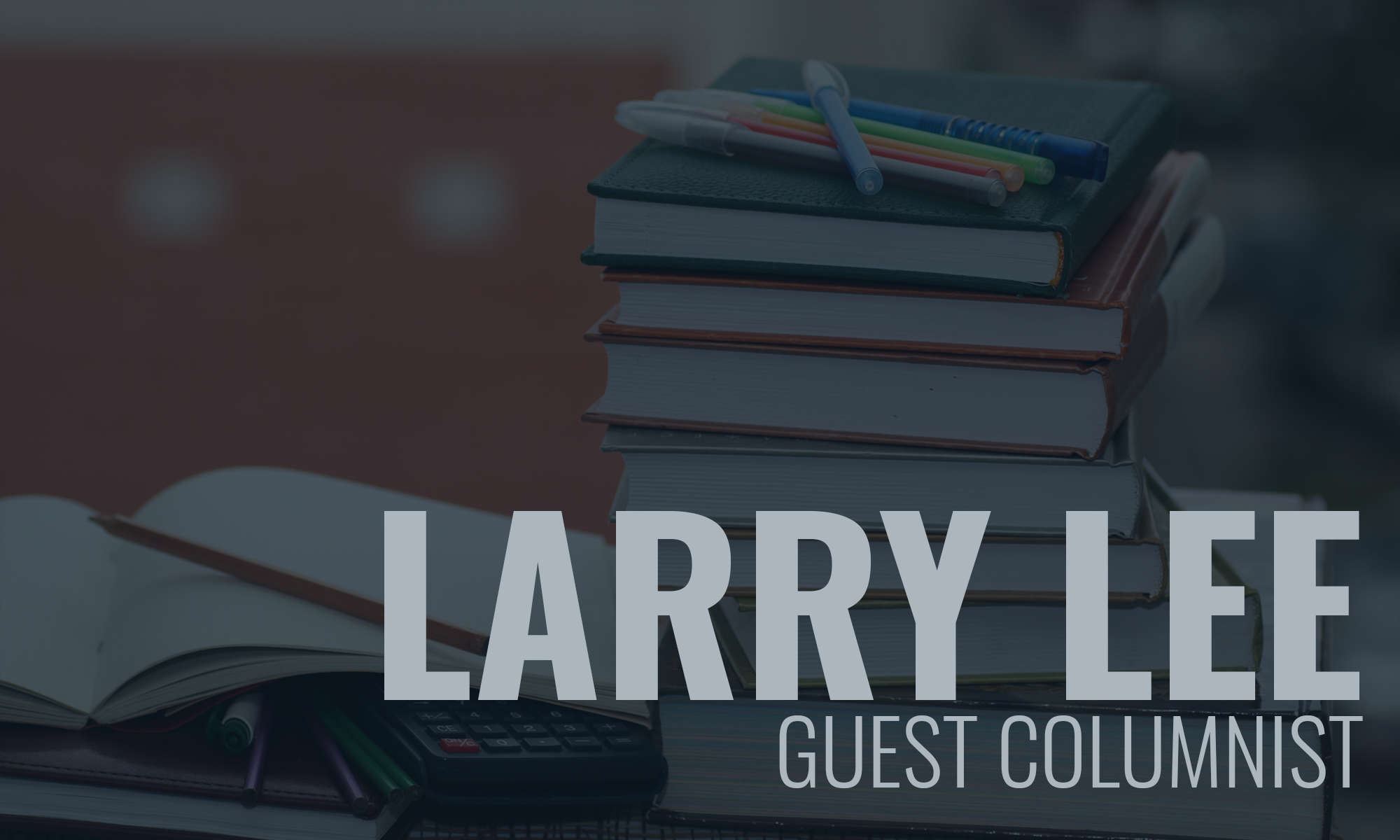 "He could sell snow cones to Eskimos." Nothing could be more true if some of the Eskimos are a handful of Alabama legislators and "he" is Jeb Bush. They gobble up any and everything Bush or his Foundation for Excellence in Education foundation peddles–no questions asked.
However, there are people in Florida who are not so gullible. They have reviewed the last two decades of Bush's so-called education reforms and see them for what they really are, mostly smoke and mirrors.
One of these realists is former University of Florida professor and researcher Sue Legg. And with a doctorate in Educational Research, Measurement and Evaluation, she is well-qualified to dig through mountains of data and burst the Bush bubble. Her latest report is "Twenty Years Later: The Jeb Bush A+ Plan Fails Florida's Students." You can find the 66-page report here.
U.S. Secretary of Education Betsy DeVos said in 2018 that Florida's educational system was a model for the nation. (That should be all the warning any sane person needs since DeVos is the most unqualified person to ever head the U.S. department.) But according to the Network for Public Education, the reality in Florida is that large numbers of students are enrolled in an unstable charter sector, nearly half of which are run by for-profit companies, combined with no less than four different voucher programs with another on the way, NPE says Florida is poised to be the first state in which public education collapses.
Here is Dr. Legg's summary of what is really going on in Florida. And instead of continuing to embrace what doesn't work in Florida, this should be a warning of Alabama.
"The A+ Plan is a failed attempt at a solution to the wrong problem. The problem is not low test scores. It is whether we value the children we have with all their diversity. It is common to hear the lament…"but what can be done to help children succeed?" There may be no single right answer. There are, however, better choices than those offered over the last twenty years. Local communities can insist on a balance between choice for the individual and access to a quality education for all children. As John Dewey said a hundred years ago, "What the best and wisest parent wants for his own child, that must the community want for all of its children. Any other ideal for our schools is narrow and unlovely; acted upon, it destroys our democracy."
The trappings of school choice: test driven curriculum, school grades, and bonus systems should be replaced. Options for schools must be based on inclusion, not exclusion if all children are to thrive. Educational policy must ensure that public schools have public oversight. And finally, the A+ Plan has shown that there are no 'cheap' choices. The assertion that high quality can be achieved with 'little monies' is false. If Floridians want more from their schools, they must do more for their schools.
There are seeds for constructive changes in public schools everywhere. Take for example, magnet programs that are selecting students not on test scores but on talents and interests. Consider schools based on collaborative learning strategies where teachers work together in teams to build hands-on experiences for student teams. Community schools are being created to bring into the schools the social services children and their families need. Adapting to change can be energizing if Floridians chose to work together.
Parents have the right to expect that the schools they choose represent high quality with good management oversight. Consider the alternative offered by the A+ Plan. First, student achievement can be increased not by appropriate funding of services, but by rising expectations and the consequences for failure. This view demoralizes teachers and students and creates more social inequities. The conclusion on the success of the A+ Plan to boost student achievement is:
Florida's average student achievement is no better and no worse than in 2002. Retained fourth grade students lost their initial gains over time. Eighth graders were at the national average then and are now. The achievement gap for twelfth grade black and white students is wider than in 2002. Florida's graduation rate is below the national average and one half of its graduates do not read at grade level.
The second assumption that the system of rewards and punishments will create competition and motivate teachers and students to meet higher academic standards is false. The conclusion on the effectiveness of this strategy is:
Bonus plans, school grades, and teacher evaluations based on student test scores are so unstable that they are not only ineffective, they are invalid and harmful. They reward those who are already successful. They create 'choice churn' in schools and communities.
Finally, the A+ Plan supposedly promotes choice to create competition. The lack of regulation and variable quality standards, which are integral to this view of school choice, promotes exploitation, self-interest and corruption.The conclusion regarding the impact of choice on raising student achievement is:
Proliferating cheap, low-quality private and charter schools spreads funding too thinly. It is creating serious problems that threaten to undermine all schools.
Reforming the neglect and abuse in the private sector alone will not solve basic inequities in our educational system. Funding to support additional services for low performing students and reasonable salaries for teachers is essential. Florida's funding effort was ranked 43rd in the nation based on U.S. 2016 federal data. Improvements in funding will be hampered by the 2018 constitutional amendment that requires a super majority vote of 60 percent in both houses of the legislature to increase state revenue, taxes and fees. Early signals from the 2019 legislative session point to an effort to increase funding for the charter and private sectors and to continue the attack on public schools. It is a route to bankrupt our schools and rob our students of opportunity. Florida has some choices to make."
Alabama public school students would be far better served if some of our legislators attended fewer out-of-state meetings to be brain-washed, did more homework, and talked to more teachers who understand the challenges and limitations we have in Alabama schools.
Opinion | Comprehensive sex-ed for all can improve people's health
Last July, I spoke with Sky H., a 20-year–old who identifies as non-binary and grew up in a very conservative rural town in the Black Belt region of Alabama. In school, Sky received abstinence-only education. Sky told me there was little instruction about sexual and reproductive health besides the basics of reproduction.
After years of pain, Sky was diagnosed at age 18 with endometriosis, a painful disorder that can lead to fertility complications. The condition might have been diagnosed much earlier if they had learned more about their own bodies and reproductive health in school, Sky believed.
Unfortunately, Sky's experience isn't unique. Over the past year and a half, I've spoken to more than 40 young people from 16 counties throughout Alabama who also didn't learn about their sexual and reproductive health in school. Like Sky, they missed out on critical information and described the negative impact this had on the choices they made and their health as they grew older.
Schools in Alabama are not required to teach about sexual health but if they do, the State Code mandates a focus on abstinence. The State Code also contains stigmatizing language around same-sex activity and prohibits schools from teaching about sexual health in ways that affirm lesbian, gay, bisexual and transgender (LGBT) youth. This makes it even harder for young people like Sky to get information.
But Alabama is not alone. Sixteen other states in the U.S. also do not mandate sex education in schools. And at least five others have laws stigmatizing same–sex activity.
Comprehensive sexuality education can improve health outcomes for young people. It can help them learn about their bodies and how to recognize abnormal gynecological symptoms, steps they can take to prevent and treat sexually transmitted infections (STIs) and other dangers to their health, and where they can go for reproductive health services.
Sex ed can also educate young people about the human papillomavirus (HPV) — the most common sexually transmitted infection in the U.S. — and how to lower their risk of HPV-related cancers through the HPV vaccine.
This information can improve young people's health and save lives. Yet so few young people in schools throughout Alabama — and the U.S. — receive it. Instead, like Sky and other Alabama students, many young people receive abstinence-focused education.
These programs withhold critical, science-based information young people need to make safer decisions on their sexual health. They also shame adolescents about their sexuality, often leaving young people uncertain about who they can talk to or where they can go for accurate information about sexual behavior and health.
The problem is both a lack of political will and of adequate funding. Discriminatory property taxes and an inequitable education system leave many school districts in rural and less wealthy regions of Alabama without adequate funding. This means that programs considered optional, like sex ed, often aren't offered.
Alabama, a state with high rates of sexually transmitted infections and cancers related to HPV needs to do more to address historic inequalities and state neglect that have left Black people at a higher risk of poor health outcomes. Mandating comprehensive sexuality education for all of the state's schools — and allocating state funding for these programs — would be an important step forward.
Students in underfunded and neglected school districts — many of whom are Black and living in poverty — often lose out on access to critical and lifesaving information. It keeps them from being able to make informed and safe decisions and can harm their health. This unequal access to information can create lifelong disadvantages and may contribute to racial disparities in health as young people age into adulthood.
The Black Belt region of Alabama, where Sky is from, has high rates of poverty and poor health outcomes. The Black Belt region also has high rates of sexually transmitted infections and the highest rates of HIV in the state. Yet schools in this rural and marginalized region of the state are persistently underfunded.
The COVID-19 pandemic has brought glaring attention to systemic inequalities and racial disparities in health, including in Alabama, where Black people are significantly more likely to die from the virus than white people. Within the United States, we continue to see the disproportionate toll the pandemic has taken on Black people, who are more likely to live in poverty, lack access to health insurance, and suffer from chronic health conditions that put them at a higher risk of adverse health outcomes from the virus.
The pandemic has highlighted the importance of ensuring that everyone has the information, tools, and resources they need to make informed decisions to protect their health. Schools in Alabama — and across the country — should help do that for all young people.
The pandemic is also showing us what happens when discrimination and neglect leave certain people out.