Opinion | Women, gay people, physicians face oppression in Alabama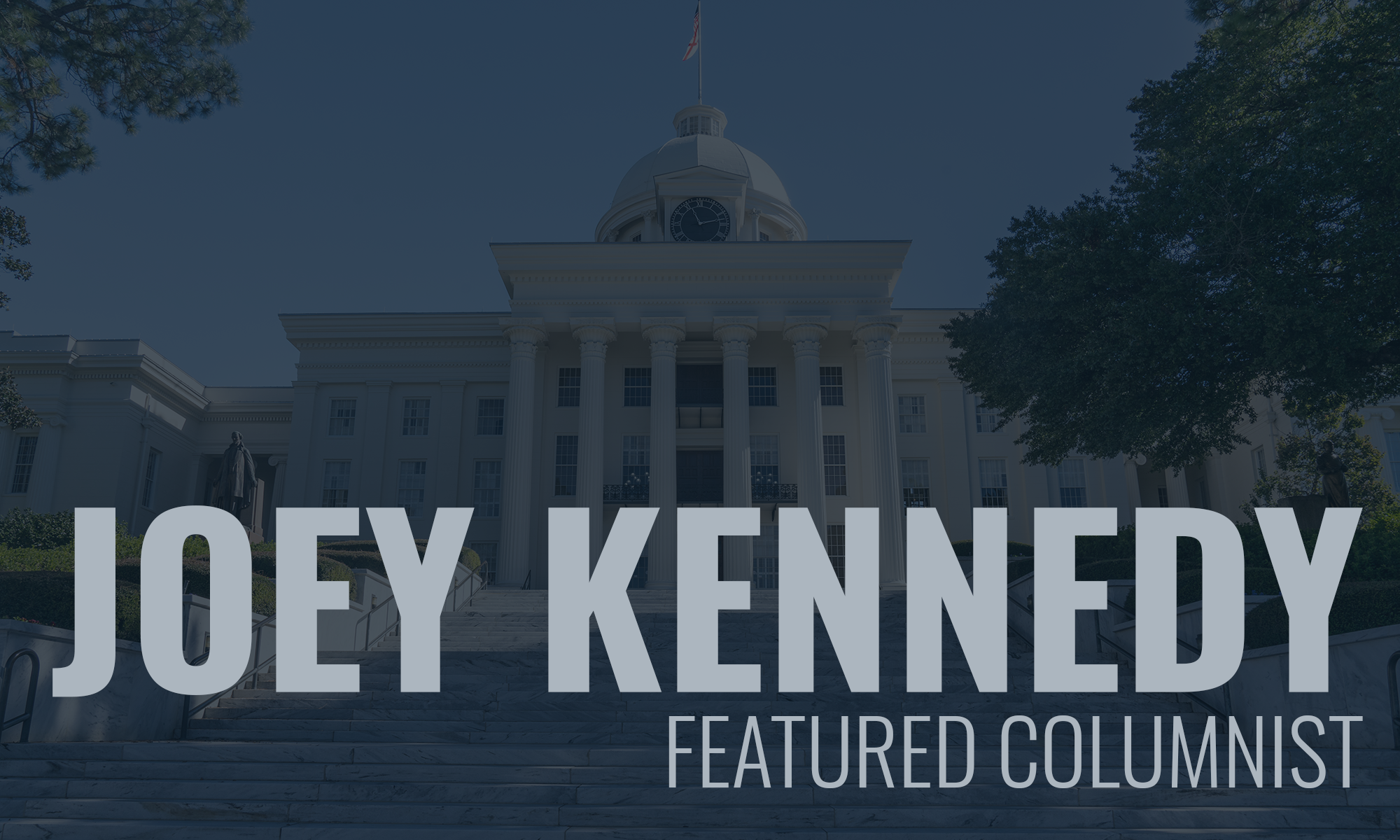 Hardly a week has passed since Alabama became the laughingstock of the nation – yet again – for passing an anti-abortion bill so restrictive, that even TV minister Pat Robertson says it goes too far.
And it does. The law, signed almost immediately into existence by Gov. Kay Ivey, prohibits abortions for any reason other than saving the life of the mother. There are no exceptions for rape or incest. A physician can be sentenced to 99 years in prison for performing an abortion.
The bill will be destroyed on its first stop at the federal courts, but fighting a lost cause is nothing new for Alabama. We'll spend millions to defend a law that shouldn't exist – and, in fact, won't exist after the courts are done with it – but we proudly ensure our kids have lousy access to a good education, health care and even a decent meal.
Ivey, when she signed this legislative disaster, said it shows how much Alabama cares for the sanctity of life. She signed the bill on the same day she presided over the execution by lethal injection of an Alabama inmate.
So much for the "sanctity of life." In Alabama, so much for the sanctity of anything.
We're a mean, cold-hearted state.
And we want to be even meaner and cold-heartier.
This week's legislative idiocy comes to us via Rep. Ginny Shaver, R-Leesburg. Her bill that has passed the House will criminally charge any doctor who fails to preserve the life and health of a child who is born alive after an attempted abortion.
Forget that this doesn't happen in Alabama and rarely, if ever, happens anywhere. A doctor is already obligated to do all they can to save the life of a child born alive after an abortion attempt. But these so-called "live-birth" abortions don't happen in Alabama because Alabama doesn't have late-term abortions.
Shaver was without any evidence or data on these live-birth abortions. She had some vague stories of women who have told her they have had them, but, in typical bullshit fashion, Shaver shared no details of such atrocities.
Because there is no instance where a doctor delivers a live baby while terminating a pregnancy and then kills the baby.
Like the abortion ban passed last week, the overwhelmingly white male and whacko Republican Legislature got Shaver to front for the bill. The abortion ban signed by Ivey last week was spearheaded by Rep. Terri Collins, R-Decatur.
The angry white men want to control women's bodies, true, but their women enablers help them by surrendering their dignity and independence. Or "sanctity," if you will.
Whether the bill will get through the Senate is another question. There's not much time left in the session, so maybe not. But if it does come up, you can bet those white guys won't pass up a chance to be proved misogynists again.
Just the idea, though, of passing a bill that has no purpose, except to excite the extreme pro-life crowd, shows how slow-thinking many Alabama lawmakers are.
Ivey said she didn't have any worries the abortion law passed last week would cause businesses to detour around Alabama, even though the hashtag #BoycottAlabama was trending for awhile and is still being used. Even though some states have prohibited their workers from traveling to Alabama for official business.
Elect women, Alabama. Just not those women.
Sadly, the idiocy isn't limited simply to the Alabama Legislature. Alabama Public Television pulled the 22nd-season premier episode of "Arthur," an animated children's program, because it revealed that Mr. Ratburn, a teacher, is gay and married.
This is not a joke.
Marriage equality has been legal in Alabama for a few years now. This isn't a big deal, unless a public television station pulls the episode because it features something completely legal and normal, and that becomes a story.
Hey, APT decision makers, this is 2019, not 1919. You have only succeeded in making yourself look like the Republican majority in the Alabama Legislature, i.e., fools. You should be ashamed, and you should apologize to Alabama's LGBTQ+ community, which has many people who give generously to your decision-challenged network.
Dudes – and it's almost always dudes, isn't it? – same-sex marriage is normal!
As they say, when you come to Alabama, turn your watches back 100 years. That #BoycottAlabama hashtag may well trend permanently.
Joey Kennedy, a Pulitzer Prize winner, writes a column every week for Alabama Political Reporter. Email: [email protected]
Print this piece
Opinion | Alabama close to allowing hot dogs to be rescued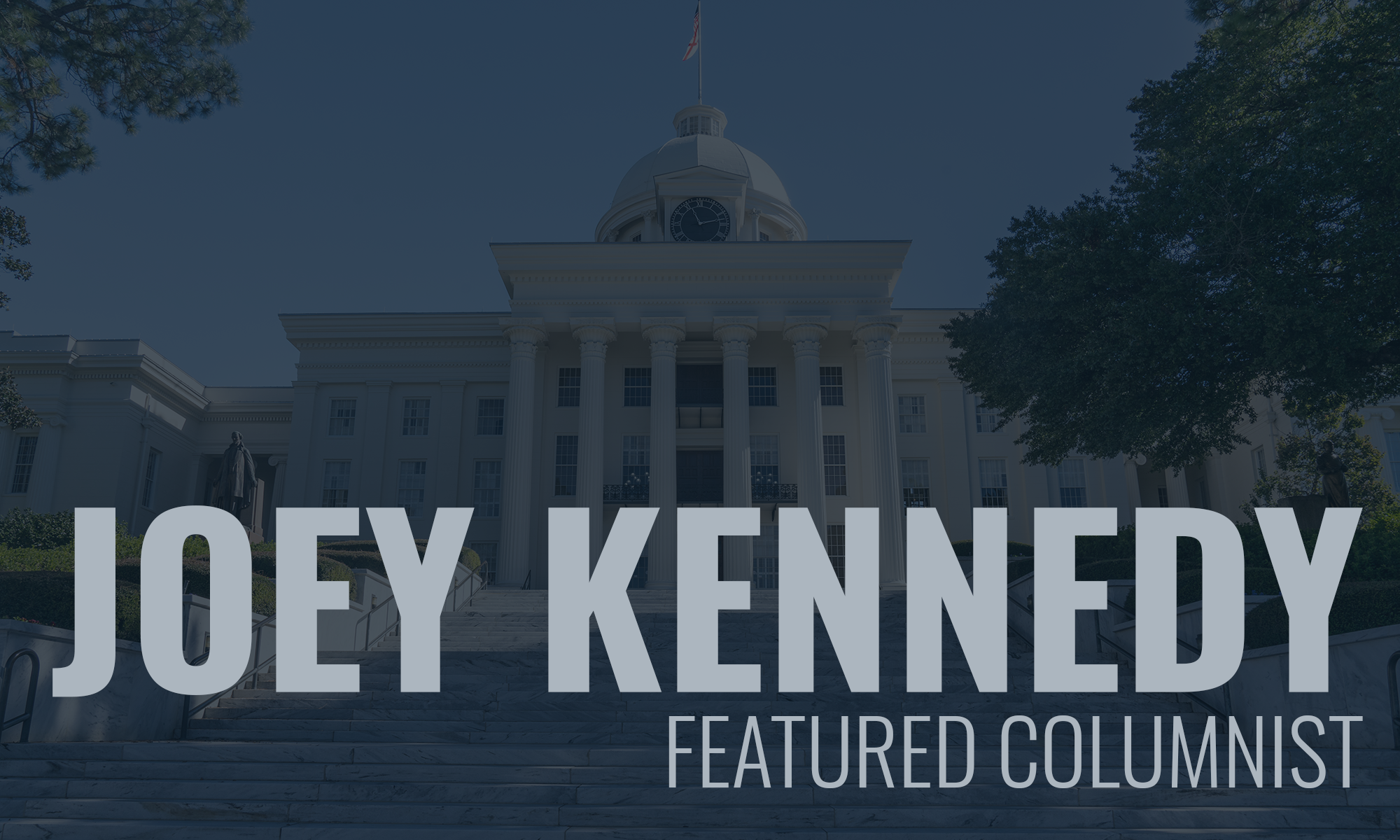 Most readers know that we've had a grumble of pugs for years. We lost four in the grumble last year. All of our dogs are rescues, and most of them have some disability: unable to walk well, blindness, incontinence, a perpetually crooked head.
And most of the pugs are elderly, so we expect to lose a few this year. Our youngest is Nellie Bly, at about 2 years old. We have a group of older pugs that are around 10-11 years old. Several came from puppy mills. One was surrendered to a vet tech when his owners took him to be put down because the owner's granddaughter wanted a different dog (I know!). The veterinarian naturally was not going to euthanize a healthy animal, and about a week later, Peerey came to us.
Pugs are bred to do one thing: Sit with their humans, mostly on their laps or next to them on the bed. All of ours are bed pugs. They snore; we adore.
I say all of this to underscore that Veronica and I know not ever to leave one of our dogs in a locked car, especially during the summer. But every year, we hear stories of the careless owners who leave their dog (or dogs) in the backseat of a vehicle while they run an errand. The errand takes longer than the owner thought, and heat builds in the car. Too often, that kills the pet, just like it does children, and that happens all too often as well.
As of 2019, 31 states had laws that either prohibit leaving an animal confined in a vehicle under dangerous conditions or provide civil immunity (protection from being sued) for a person who rescues a distressed animal from a vehicle.
Alabama – finally – is on the cusp of joining that group.
A bill (SB67) sponsored by Sen. Jimmy Holley, R-Elba, will allow good Samaritans to rescue pets left in a car if they are clearly in danger from either the heat or cold. The bill provides criminal immunity to civilians and grants civil and criminal immunity to law enforcement officers who rescue an animal.
Important, too, is that bill prevents owners from leaving their animals in a vehicle in a manner that creates an unreasonable risk of harm. If they do, they can be charged with second-degree animal abuse.
It doesn't take long for the situation in a vehicle to deteriorate, either. 
Even on a mild day, the heat inside a car can go off the rails. According to reports, if the outside temperature is 70 degrees (f), the interior of a vehicle can heat up to 89 degrees in 10 minutes. After a half-hour, the interior temp can be 104 degrees. Of course, it's much worse on hotter days.
At 80 degrees, a vehicle's inside temperature is at 99 degrees; after a half-hour, the animal is trying to survive in a 114-degree oven. And at 95 degrees, not an unusual June, July, or August temperature in Alabama, the inside temp of a vehicle is about 130 degrees.
Humans can't even survive long at those temperatures.
There are conditions before a good Samaritan can step up, but they're not unusual in states that already have similar laws: Among them:
■
The person has a good faith belief that the confined domestic animal is in imminent danger of suffering physical injury or death unless the domestic animal is removed from the motor vehicle;
■
T
he person determines that the motor vehicle is locked or there is no reasonable manner in which the person can remove the domestic animal from the vehicle;
■
B
efore entering the motor vehicle, the person notifies a peace officer, emergency medical service provider or first responder or an animal control enforcement agency or deputy of the confined domestic animal;
■
T
he person does not use more force than is necessary under the circumstances to enter the motor vehicle and remove the domestic animal from the vehicle.
■
Remains with the animal in a safe location in reasonable proximity to the motor vehicle until law enforcement or other first responders arrive.
■
Maintains control of the animal at all times to prevent harm to the animal or others.
There are other conditions that make less sense, however. The bill as passed 33-0 by the state Senate requires the ambient temperature in the vehicle be 99 degrees or higher before a citizen or first-responder can intervene.
I can tell you that a half-hour in a car at 95 degrees will kill a pug; a Lab or Golden might survive that temperature for awhile, but remember, every minute the car's interior is getting hotter. Pugs are brachycephalic – short nosed – and have trouble breathing outside at 80 or 85 degrees.
Other short-nosed breeds like English Bulldogs, French Bulldogs, and Boston Terriers, have the same issue. It's one reason why they snort and snore, even in the winter.
Generally, we can tell when a dog locked in a car is distressed, and few good Samaritans are going to be carrying a temperature gauge with them.
Still, the House needs to pass this bill as soon as possible. Spring and summer aren't that far off, and, no doubt, there will be animals to rescue.
Joey Kennedy, a Pulitzer Prize winner, writes a column every week for Alabama Political Reporter.
Email: [email protected]
Print this piece