Auburn sportscaster Rod Bramblett and wife Paula die in car crash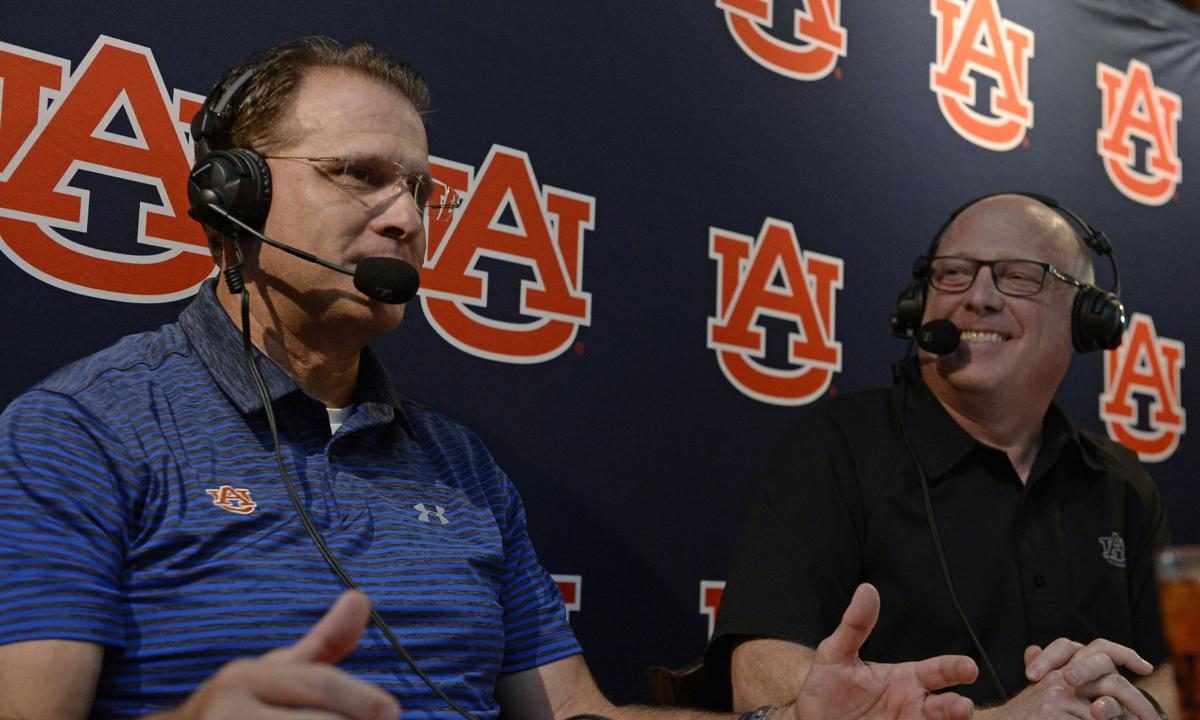 Rod Bramblett and his wife Paula both died in a car crash late on Saturday. Bramblett was the radio voice of Auburn athletics. He was 53 years old. She was 52.
Rod was airlifted to UAB Hospital. He later died from his injuries. Paula died at East Alabama Medical Center and was pronounced dead in the emergency room from multiple internal injuries.
The Bramblett's SUV was rear-ended by a Jeep Grand Cherokee driven by an unnamed 16-year-old. The coroner reportedly said that alcohol was not believed to be a factor in the crash. The accident is still under investigation.
Auburn University said on social media, "Rod will always be the Voice of the Auburn Tigers. Please join the Auburn Family in praying for the Bramblett family."
"Our hearts are full of grief," Auburn University President Steven Leath said. "Janet and I offer our sympathy and support to the family of Rod and Paula Bramblett. The Auburn family loves you!""
Former Auburn football coach and GOP Senate candidate Tommy Tuberville said in a statement, "I join the Auburn Family in mourning the passing of Rod Bramlett and his wife Paula."
"We served together at Auburn where he made many memorable calls during my time as head football coach," Tuberville said. "He will be remembered as more than an award winning announcer, but as a man of great character that loved his family and the Auburn community. Saturday's on the Plains will never be the same."
Former Trump Victory Chair and former State Representative Perry O. Hooper Jr., R-Prattville, said told the Alabama Political Reporter, "As were all members of the Auburn Family Judy and I were devasted when we heard of the tragic death of Rob Bramblett and his wife Paula. I am almost at a loss of words when commenting on this man of so many words. It's hard for me to remember when Rob was not a member of the Auburn broadcast team which he joined in 1992. He accepted a big challenge when he agreed to replace legendary Jim Fyffe as Auburn's lead football announcer upon his death in 2003. But Rob was up to the challenge and he excelled. Two of the proudest moments as a dad were when I first head him call my sons name out while broadcasting an Auburn game. He made two of the most iconic calls in college football history in 2013: "The prayer at Jordan Hare' and the never to be forgotten "Kick Six". These led to him being named College Football Broadcaster of the year. In my opinion these are two of the greatest broadcast moments in sports history."
"He was always ready to help out the Montgomery Quarterback when called upon to be a lead speaker. It was truly an honor to call him a friend of the Hooper family and he will be sorely missed," Hooper said.
Bramblett has working for the Tigers radio since 1993 and has been the lead broadcaster since 2003. Both Rod and Paula were Auburn graduates and Alabama natives. Rod received his bachelor's degree in political science and a minor in history in 1988. Paula graduated in 1991. Rod is from Valley and Paula from nearby Huguley.
Bramblett called the Tigers football, men's basketball, and baseball games.
"I'm heartbroken by the loss of Rod Bramblett and his wife Paula," football coach Gus Malzahn said. "Rod was a true professional and was always a pleasure to work with. He loved Auburn and it showed in his work. As much as he loved Auburn, his family came first and foremost. This is a difficult time and we will continue to pray and offer our support to the Bramblett family, especially their children Shelby and Joshua."
"It won't be the same without Rod," Basketball Coach Bruce Pearl said. "Ninety minutes before the game and 20 minutes after it, we spent time talking Auburn basketball. He loved Auburn, the student-athletes and the coaches and it showed every time he called a game. As good as he was at what he did, he was a better man. He was kind, considerate and selfless among so many other great qualities. Selfishly, I'll miss my friend and his wife Paula. I just pray for their family."
"I was proud to call Rod and Paula friends," said Baseball Coach Butch Thompson. "What I think of most…Rod was often proud to say he was from Valley, Ala. He often spoke with pride about his loving wife and amazing children. He and Andy (Burcham) took pride in knowing the best places to eat around the SEC and always had an 'open invitation' for the coach. I cannot imagine a man more proud to be the Voice of the Auburn Tigers. Finally, what I BELIEVE the most….Let peace reside with us today knowing that his next broadcast will be in heaven. Eternal rest Rod and Paula Bramblett and thank you for 27 years of telling the story of Auburn Baseball."
Rod and Paula are survived by their two children.
Print this piece
Black people over-represented among COVID-19 patients, deaths, UAB doctor says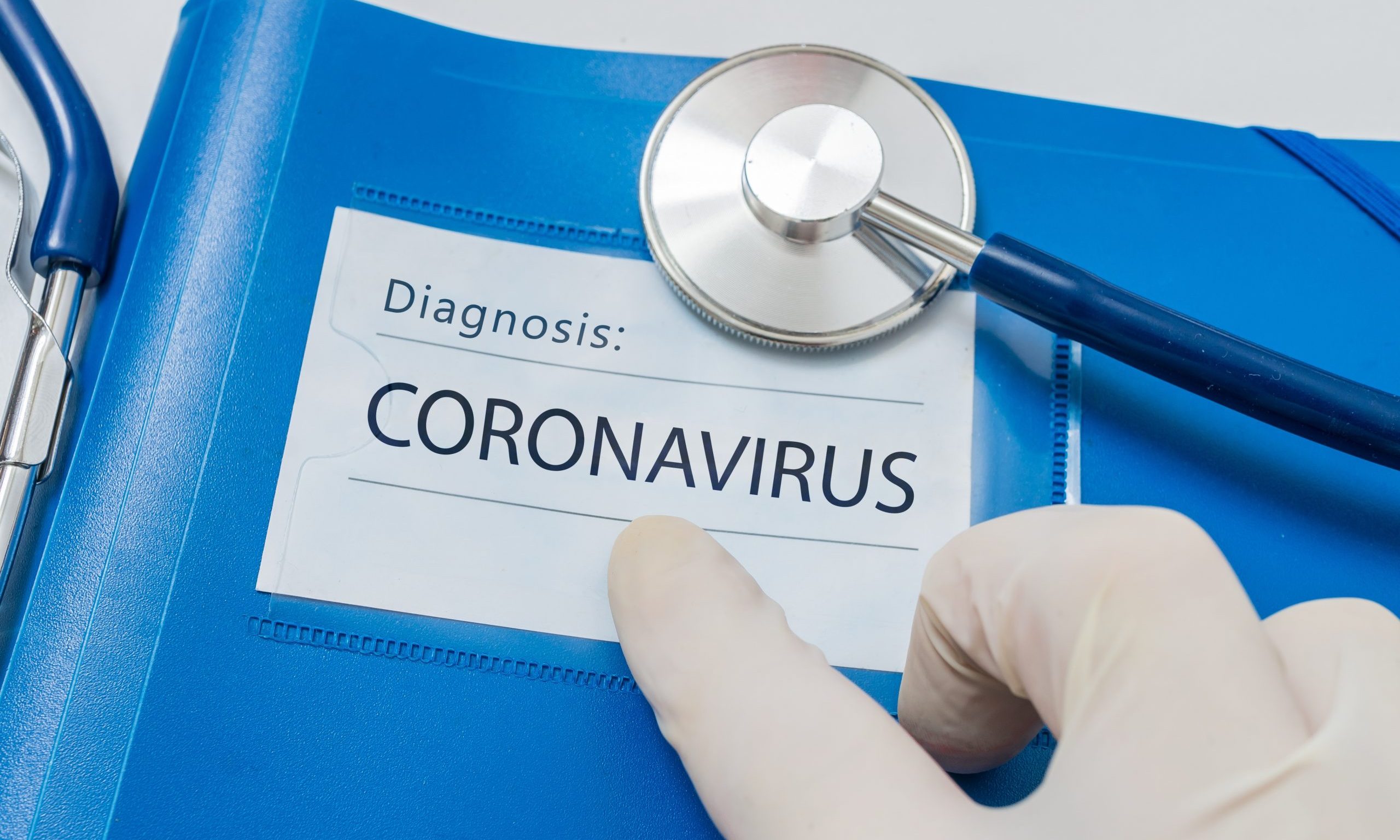 Contrary to rumors, black people aren't immune to the COVID-19 virus, and in some places in the U.S., black people are not only getting the deadly virus in larger numbers but are more likely to die from it, said a physician at University of Alabama at Birmingham.
Dr. Selwyn Vickers, Dean of UAB School of Medicine, was speaking during a Facebook live video on Saturday, the first in what's to be a series of discussions with faith leaders and physicians on the COVID-19 crisis, organized by UAB and the Housing Authority of the Birmingham District.
Vickers said in Milwaukee and Michigan, two places that, unlike most others in the U.S. currently, are keeping track of the racial makeup of COVID-19 patients, black people are overrepresented among the virus's patients.
"In Milwaukee, which is 26 percent African American, 50 percent of the COVID-19 cases happen to be African American," Vickers said.
What's even more troubling, Vickers said, is that even though whites and other races make up 50 percent of Milwaukee's the COVID-19 cases, black people make up 80 percent of the city's deaths from the virus.
"You can hypothesize that they may have some of these chronic illnesses. You could also worry that they just don't get access. They don't get to the hospital as early, and so it's probably multiple reasons," Vickers said.
In Michigan, where just 14 percent of the population is black, nearly 35 percent of the COVID-19 cases are among people, Vickers said.
Even more concerning, he said, is that even though only 14 percent of the population is black, 40 percent of the deaths are among black people.
While the Centers for Disease Control and Prevention does typically track detailed data during a viral outbreak, including the racial makeup of patients, the CDC is not currently releasing such data for COVID-19.
Five members of Congress wrote a letter to the U.S Department of Health and Human Services on March 27 urging the CDC to collect and report data on race among COVID-19 cases.
"The C.D.C. is currently failing to collect and publicly report on the racial and ethnic demographic information of patients tested for and affected by Covid-19. Our concerns echo those from some physicians: that decisions to test individuals for the novel coronavirus may be 'more vulnerable to the implicit biases that every patient and medical professional carry around with them,' potentially causing 'black communities and other underserved groups … [to] disproportionately mis[s] out on getting tested for Covid-19," the letter reads.
Vickers also dispelled a rumor that kids can't get COVID-19.
"Kids can get it, and young people have died from it," Landers said, adding that a young person was treated at UAB for COVID-19. "Kids probably more often are carriers. They don't often get very sick, but they carry the virus, and they can spread it."
What makes COVID-19 so difficult to treat, compared to the regular seasonal flu, VIckers said, is that "there is no therapy we have right now." There are clinical trials in the works, and some drugs are being used, but it's not yet clear how well they're working.
And unlike the regular seasonal flu, COVID-19 is much, much deadlier because it attacks the lower respiratory system, Vickers said. Patients with the novel coronavirus are more likely to be placed on ventilators.
"We have about 60 patients in the hospital who have the diagnosis of coronavirus. If we had in this season 100 patients with the flu in the hospital maybe five or 10 might be on a breathing machine," Vickers said.
With the 60 patients UAB may have at any given time, nearly half of them are on a breathing machine, he said.
"So consequently now, there are a number of deaths, well over 60,000 deaths, in the world. There are 8,000 deaths in America and those numbers will continually climb," Vickers said.
The best way to prevent yourself from getting COVID-19 and form helping spread it to others, is to keep at least six feet of distance from others, Vickers said, and suggested limiting interaction with others to groups of less than five.
"Keeping a distance, covering your mouth and nose with the mask, and trying to make sure every time you touch something clean your hands, Vickers said.
Print this piece