Auburn sportscaster Rod Bramblett and wife Paula die in car crash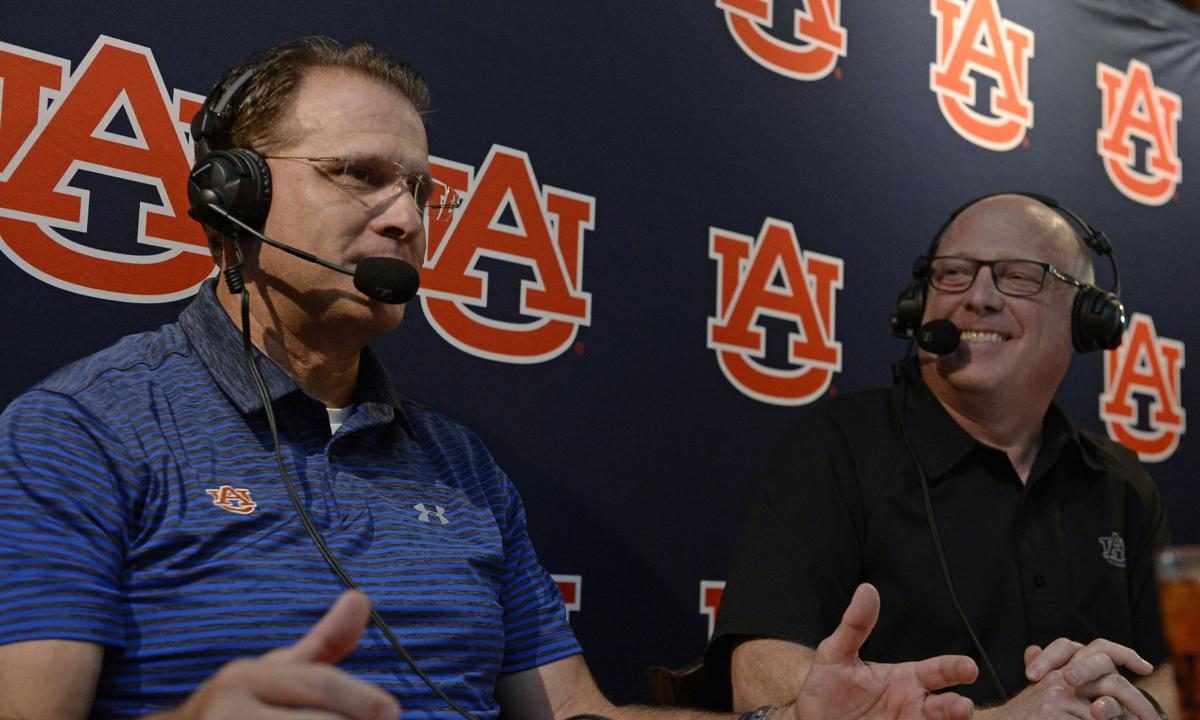 Rod Bramblett and his wife Paula both died in a car crash late on Saturday. Bramblett was the radio voice of Auburn athletics. He was 53 years old. She was 52.
Rod was airlifted to UAB Hospital. He later died from his injuries. Paula died at East Alabama Medical Center and was pronounced dead in the emergency room from multiple internal injuries.
The Bramblett's SUV was rear-ended by a Jeep Grand Cherokee driven by an unnamed 16-year-old. The coroner reportedly said that alcohol was not believed to be a factor in the crash. The accident is still under investigation.
Auburn University said on social media, "Rod will always be the Voice of the Auburn Tigers. Please join the Auburn Family in praying for the Bramblett family."
"Our hearts are full of grief," Auburn University President Steven Leath said. "Janet and I offer our sympathy and support to the family of Rod and Paula Bramblett. The Auburn family loves you!""
Former Auburn football coach and GOP Senate candidate Tommy Tuberville said in a statement, "I join the Auburn Family in mourning the passing of Rod Bramlett and his wife Paula."
"We served together at Auburn where he made many memorable calls during my time as head football coach," Tuberville said. "He will be remembered as more than an award winning announcer, but as a man of great character that loved his family and the Auburn community. Saturday's on the Plains will never be the same."
Former Trump Victory Chair and former State Representative Perry O. Hooper Jr., R-Prattville, said told the Alabama Political Reporter, "As were all members of the Auburn Family Judy and I were devasted when we heard of the tragic death of Rob Bramblett and his wife Paula. I am almost at a loss of words when commenting on this man of so many words. It's hard for me to remember when Rob was not a member of the Auburn broadcast team which he joined in 1992. He accepted a big challenge when he agreed to replace legendary Jim Fyffe as Auburn's lead football announcer upon his death in 2003. But Rob was up to the challenge and he excelled. Two of the proudest moments as a dad were when I first head him call my sons name out while broadcasting an Auburn game. He made two of the most iconic calls in college football history in 2013: "The prayer at Jordan Hare' and the never to be forgotten "Kick Six". These led to him being named College Football Broadcaster of the year. In my opinion these are two of the greatest broadcast moments in sports history."
"He was always ready to help out the Montgomery Quarterback when called upon to be a lead speaker. It was truly an honor to call him a friend of the Hooper family and he will be sorely missed," Hooper said.
Bramblett has working for the Tigers radio since 1993 and has been the lead broadcaster since 2003. Both Rod and Paula were Auburn graduates and Alabama natives. Rod received his bachelor's degree in political science and a minor in history in 1988. Paula graduated in 1991. Rod is from Valley and Paula from nearby Huguley.
Bramblett called the Tigers football, men's basketball, and baseball games.
"I'm heartbroken by the loss of Rod Bramblett and his wife Paula," football coach Gus Malzahn said. "Rod was a true professional and was always a pleasure to work with. He loved Auburn and it showed in his work. As much as he loved Auburn, his family came first and foremost. This is a difficult time and we will continue to pray and offer our support to the Bramblett family, especially their children Shelby and Joshua."
"It won't be the same without Rod," Basketball Coach Bruce Pearl said. "Ninety minutes before the game and 20 minutes after it, we spent time talking Auburn basketball. He loved Auburn, the student-athletes and the coaches and it showed every time he called a game. As good as he was at what he did, he was a better man. He was kind, considerate and selfless among so many other great qualities. Selfishly, I'll miss my friend and his wife Paula. I just pray for their family."
"I was proud to call Rod and Paula friends," said Baseball Coach Butch Thompson. "What I think of most…Rod was often proud to say he was from Valley, Ala. He often spoke with pride about his loving wife and amazing children. He and Andy (Burcham) took pride in knowing the best places to eat around the SEC and always had an 'open invitation' for the coach. I cannot imagine a man more proud to be the Voice of the Auburn Tigers. Finally, what I BELIEVE the most….Let peace reside with us today knowing that his next broadcast will be in heaven. Eternal rest Rod and Paula Bramblett and thank you for 27 years of telling the story of Auburn Baseball."
Rod and Paula are survived by their two children.
Prosecution accepts misdemeanor plea in high-profile environmental administrator's case 
The plea deal came shortly before Jefferson County Circuit Court Judge Stephen C. Wallace was to hear arguments on selective and vindictive prosecution.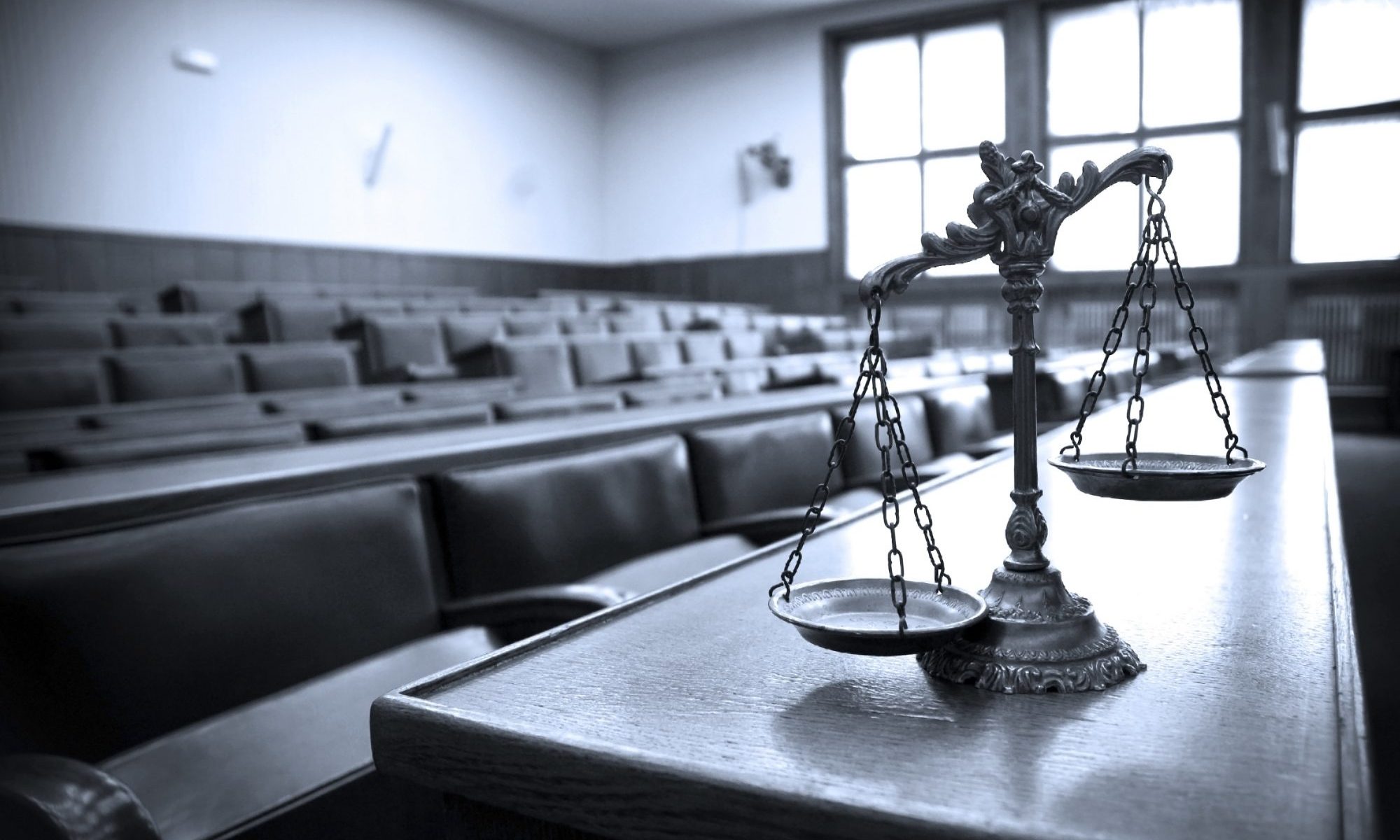 Almost two years ago, Trump administration EPA Region 4 Administrator Onis "Trey" Glenn III was charged with more than a dozen state felony ethics violations. On Monday, he pleaded guilty to three misdemeanor charges after reaching a plea agreement with the prosecution.
The plea deal came shortly before Jefferson County Circuit Court Judge Stephen C. Wallace was to hear arguments on selective and vindictive prosecution.
According to a statement from the Ethics Commission at the time, Glenn, along with former Alabama Environmental Management Commissioner Scott Phillips, was charged after a Jefferson County grand jury returned indictments against the two on Nov. 9, 2018, according to a statement from the Ethics Commission.
Rather than moving forward with the case, prosecutors dropped the felony charges against Glenn. They opted to reach an agreement to accept a plea on three counts of "unintentional" violations of the ethics code. Glenn received a two-year suspended sentence for his actions.
"In the interest of efficiency, we were pleased to take advantage of the opportunity to resolve this matter," Glenn's attorney Matt Hart told APR when reached for comment. "My client pleaded to unintentional, misdemeanor violations of the ethics law, and the matter is concluded."
Questions surround the prosecution's decision to settle the case for a confession to minor offensives in such a high profile case. Still, from the beginning, the case was marred by allegations that the Alabama Ethics Commission's lawyers had mishandled the investigation and indictments.
Indictments against Glenn and Phillips were reported by AL.com even before the pair was arrested or served with the indictments. In AL.com's report, Ethics Commission Executive Director Tom Albritton said that then-Jefferson County District Attorney Mike Anderton had requested the Ethics Commission help indict the two men.
As first reported by APR, shortly after Glenn and Phillips' indictments, Albritton and his team's actions raised serious questions about the process that led to charges against the two men. APR reported that Albritton and Ethics Commission lawyer Cynthia Propst Raulston approached Anderton, and he did not request help with the case from the commission, as was reported in AL.com.
Later, APR confirmed that the Ethics Commission approached Anderton, contradicting Albritton's public statement. In a sworn statement given on Feb. 9, 2019, Anderton said it was Ethics Commission lawyers who approached him, as first reported by APR in November of last year.
According to Anderton, in the fall of 2018, Propst Raulston approached him because "she had a case she wanted to present to the Jefferson County Grand Jury."
He further states, "I told Ms. Raulston that I would facilitate her appearance before the grand jury but that my office did not have the resources to support her case. I also told her that she would have to prosecute the case herself."
These and other aberrations came into sharper focus when Hart — the state's most famous prosecutor of his generation turned defense attorney — began diving into the particulars of the prosecution's case.
Glenn's defense argued from the start that procedural process was circumvented when Albritton and Propst Raulston took the complaint directly to a grand jury rather than the Ethics Commission as prescribed by the Legislature.
An ethics commissioner told APR privately that the commission was never informed about a complaint against the two men, nor was the investigation.
According to internal sources, actions taken by Albritton and Propst Raulston created turmoil at the commission and raised a question about who would prosecute the case on the state's behalf.
During the process, Albritton, Propst Raulston, and other attorneys for the commission asked the attorney general's office to take over the case; however, according to sources within the office, the AG turned them down after a review found "statutory problems" with how the case against Glenn and Phillips was handled.
In a motion to dismiss, the defense said, "In sum, the Ethics Commission Staff trampled Mr. Glenn's rights in obtaining the indictment without giving him his required notice and an opportunity to be heard as required by the Alabama Ethics Act, and then after indictment denied him notice as guaranteed by the Grand Jury Secrecy Act and failed to protect his presumption of innocence as required by the Rules of Professional Conduct."
While not explicitly noted in the motion to dismiss, the relationship between environmental group GASP and the prosecution was a subject that would have been heard in the hearing on selective and vindictive prosecution.
Immediately following Glenn and Phillips' indictment, GASP posted a celebratory tweet, even taking credit for the indictment.
Just so y'all know, Gasp made this possible. We were the ones whose presentation was shared by Glenn and Phillips. We paid for the exhibits in PACER so we could piece this story together. We did the leg work and the organizing. We need your support to keep doing it! https://t.co/5ubmIMciEQ

— GASP (@gaspgroup) November 13, 2018
Former GASP director Stacie Propst is the sister of Ethics Commission lawyer Propst Raulston who presented the case to the Jefferson County grand jury.
While many in the environmental community celebrated Glenn's indictment, the defense argued the prosecution took an illegal short cut to indict him, which denied Glenn due process and amounted to selective and vindictive prosecution.
Monday's plea agreement ended the two-year drama without further exposure as to what happened behind the scene. Phillips's case is still pending.