Legislature passes bill to ban laboratory grown meat substitutes from being labeled as meat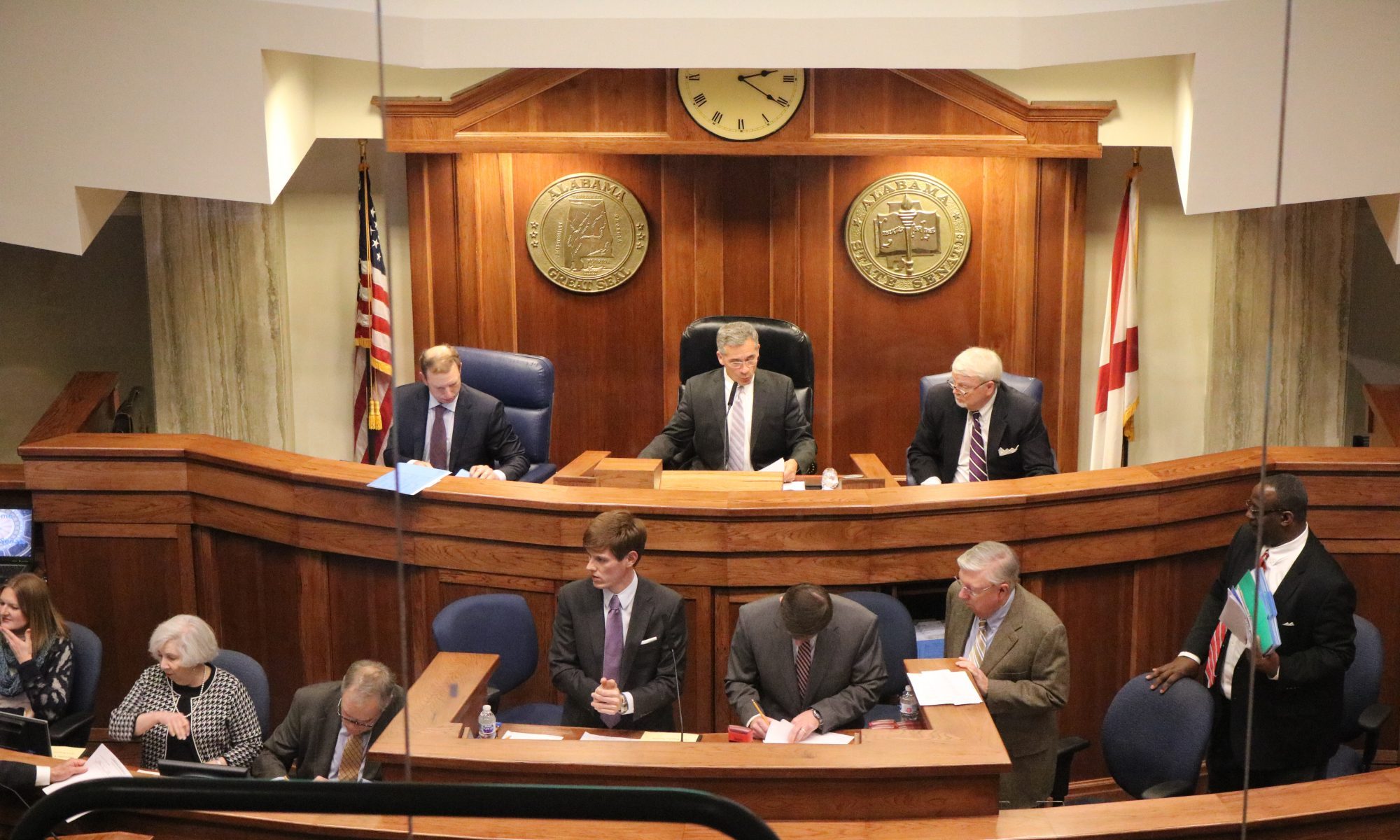 Thursday, the Alabama Senate passed a bill to ensure that laboratory-grown meat substitutes are not sold to Alabama consumers labeled as "meat."
House Bill 518 was sponsored by State Representative Danny Crawford, R-Athens, and carried in the Alabama Senate by State Senator David Sessions, R-Grand Bay.
The legislation ensures that the definition of "meat" only applies to products sourced from livestock on farms and ranches and harvested through processing; the bill clarifies that laboratory-grown products may not be labeled as meat.
"This is proactive legislation to ensure clarity in food labeling," Sessions said. "Around the country, there are more and more companies trying to market lab-grown products as meat, which is misleading since they aren't derived from actual livestock production."
Senator Sessions pointed out that the nutritional and safety risks of foods developed in labs from animal cell cultures are still unknown.
"These new lab-produced foods are, at best, synthetic meats, and their nutritional effects are unknown right now," Sessions said. "Let's see how the science develops through further research, and make a clear distinction between meat that is farm-raised on the one hand, and lab-based products on the other."
The beef cattle industry represents a $2.5 billion industry in Alabama and is the number two agricultural commodity in the state. There are over 20,000 cattle farms in the state of Alabama. Beef continues to be a favorite protein among consumers across the world, with exports of American beef representing an $8 billion industry alone.
"The Alabama Cattlemen's Association represents over 10,000 members across the state. As alternative proteins enter the marketplace in coming years, we think it is imperative that the integrity of all meat labels are protected and clear for consumers when they go to the meat case," said Erin Beasley, Executive Vice President of the Alabama Cattleman's Association.
"The passage of this bill is a win-win for the consumers who love to buy beef, and the cattlemen who work hard to produce a high-quality product," Beasley added. "We would like to thank the Alabama Legislature for the support of this bill, and especially Senator David Sessions and Representative Danny Crawford for carrying the bill."
HB518 now goes to Alabama Governor Kay Ivey (R) for her consideration.
Tuesday will be the 25th legislative day of the 2019 regular session. Under the 1901 Constitution of Alabama the legislature is limited to a maximum of 30 possible legislative days in a regular session.
Alabama lawmaker pre-files legislation to allow removal of Confederate monuments
If passed, the measure would permit counties and cities to relocate historic monuments currently located on public property.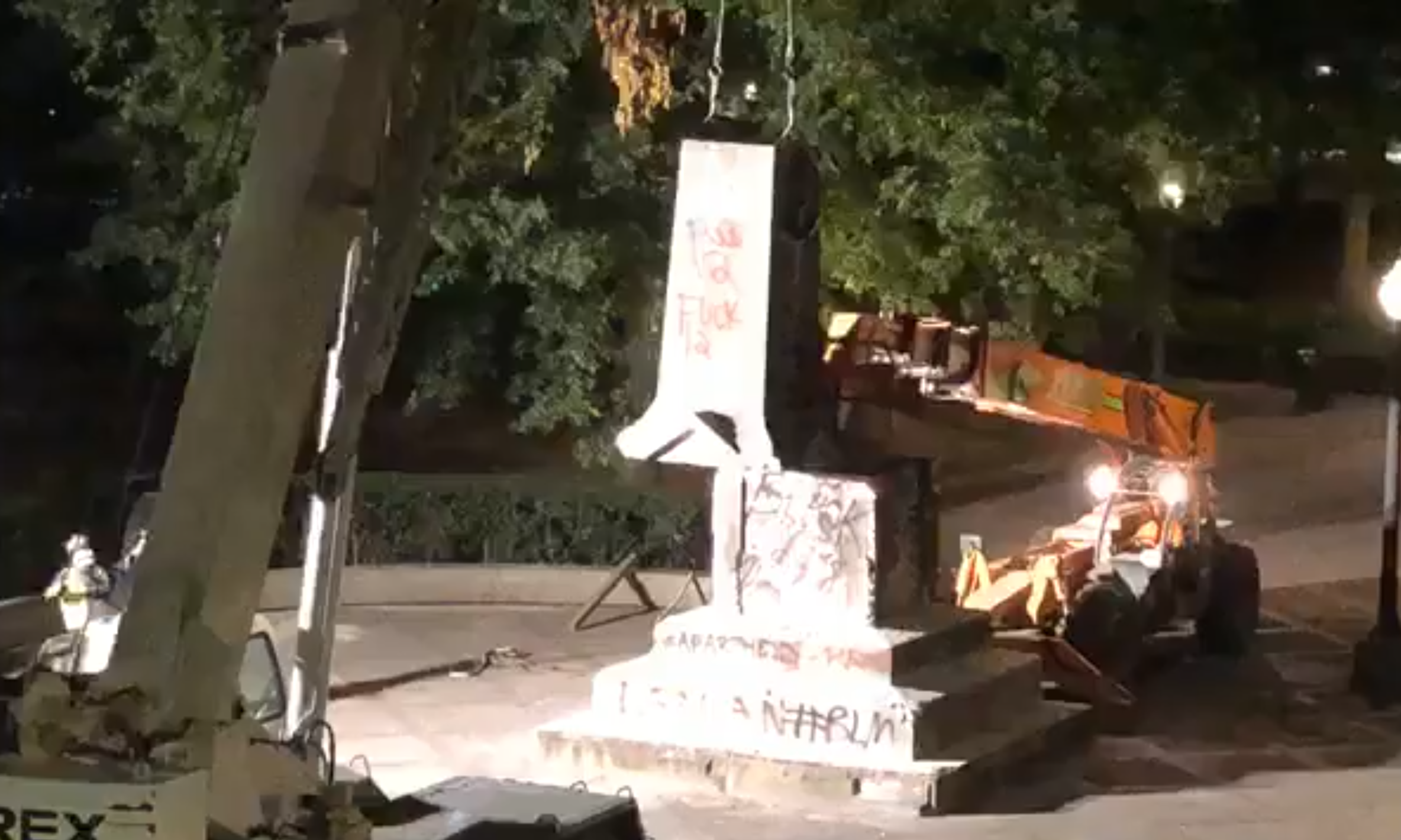 Alabama State Rep. Juandalynn Givan, D-Birmingham, introduced legislation this week in advance of the 2021 legislative session that, if passed, would permit counties and cities to relocate historic monuments currently located on public property. Givan's bill, HB8, would also provide for the relocation of historic memorials to sites appropriate for public display.
"Across the state of Alabama, citizens are calling for the removal of prominently placed statues and monuments that are insensitive or offensive to the communities that surround them," Givan said. "City and county governments must be able to address the demands of their citizens. This legislation provides a tool for local governments to safely remove these artifacts so that they can be moved to a site more appropriate for preserving or displaying the historical monument."
Removing the monuments and historical markers is currently illegal under Alabama's Memorial Preservation Act, which the state Legislature passed in 2017. Givan has been an outspoken opponent of that Republican-sponsored legislation. In 2018, Givan introduced a measure to repeal the bill that barred the removal of monuments.
"I believe HB8 can achieve bipartisan support," Givan said. "My bill seeks to balance the wishes of the people. It respects the will of communities that want the monuments removed. It also respects those who wish to preserve history. With this legislation, Confederate monuments could be relocated to a public site, like Confederate Memorial Park, whose purpose and mission is to interpret and tell these stories. When the Legislature convenes, I hope to have the support of both the House of Representatives and the Senate."
If enacted, HB8 would permit county and municipal governments to remove memorial monuments, including permanent statues, portraits and markers, located on public property in their jurisdictions. It would require a transfer of ownership of the removed monuments to the Alabama Department of Archives and History or the Alabama Historical Commission. Finally, the bill would instruct Archives and History or the Historical Commission to maintain and display monuments removed by local authorities in a location accessible for public display.
The Southern Poverty Law Center, which keeps track of Confederate monuments and memorials across the country, released an update to its Whose Heritage report, which tracks symbols of the Confederacy on public land across the United States. They report at least 30 Confederate symbols have been removed or relocated since George Floyd's death on May 25, 2020.
These include 24 monuments removed, 5 monuments relocated and the Mississippi state flag replaced. Since the Charleston church shooting in 2015, 115 total symbols have been removed from public spaces. These include 87 monuments that have been removed or relocated from public spaces. At least 78 monuments were removed and nine were relocated.
SPLC says there are still nearly 1,800 Confederate symbols on public land, and 739 of those symbols are monuments. The SPLC has prepared an "action guide" to help community activists target Confederate historical markers and memorials for removal.
President Donald Trump has denounced what he calls "cancel culture" that seeks to remove historical monuments and statutes.
"There is a growing danger that threatens every blessing our ancestors fought so hard for, struggled, they bled to secure," Trump said. "Our nation is witnessing a merciless campaign to wipe out our history, defame our heroes, erase our values, and indoctrinate our children."