Shelby, Cotton, Byrne introduce No Leniency for Terrorists Act
U.S. Sen. Richard Shelby joined Sen. Tom Cotton, R-Arkansas, to unveil legislation that would make anyone convicted of a terrorist offense ineligible for early release from federal prison for "good behavior" on Thursday.
U.S. Rep. Bradley Byrne, R-Montrose, introduced companion legislation in the House of Representatives. This action is in response to the early release of convicted American Taliban fighter John Walker Lindh.
"The early release of convicted terrorists sends the wrong message to those who have fought against terrorism and those who want to cause us harm," Shelby said. "This legislation will help us prioritize the safety and security of our nation above all else. Today's early release of John Walker Lindh is disheartening and unacceptable, and I am proud we are taking this step to make terrorists ineligible for early release."
"Our safety depends on keeping dangerous terrorists where they can't harm Americans, but right now, even unrepentant terrorists are eligible for early release from prison, sometimes for so-called 'good behavior,'" Cotton said. "Supporting radical Islamist groups like ISIS is savage behavior, not good behavior. Our bill would make convicted terrorists ineligible for early release."
"A convicted terrorist walking free before his sentence is completed should never happen again," Byrne said. "The Spann family asked me to address this injustice, and I want to make sure no other family has to go through what the they have been through. The No Leniency for Terrorists Act will prevent terrorists from taking advantage of our laws to avoid paying their debt to society. We must ensure that terrorist will remain behind bars where they belong."
John Walker Lindh, the first person convicted of terrorism charges in the War on Terror, was released early from prison. An American citizen who left to join the Taliban, Lindh was caught on the battlefield by U.S. military forces. He had been convicted of providing material support to the Taliban and sentenced to 20 years in prison. Lindh only served 17 of those years, getting out three years early for "good behavior."
While in prison, Lindh continued to support the actions and missions of ISIS and the Taliban. In a letter from prison, Lindh wrote as recently as 2015 that ISIS was, "doing a spectacular job." This legislation would prevent supporters of ISIS and other radical terrorists from qualifying for "good behavior" in the future.
In March, Shelby sent a letter to President Donald Trump, highlighting his concerns with Lindh's early release, and later spoke to him on the phone regarding the situation.
Shelby also joined Sen. Maggie Hassan, D-New Hampshire, last week in sending a letter to the Acting Director of the Federal Bureau of Prisons, Hugh Hurwitz, to express alarm over the anticipated release of Lindh and other terrorist offenders. In the May 17 letter, Shelby and Hassan also requested further information about what steps the federal government is taking to ensure public safety upon the release of these individuals.
Congressman Bradley Byrne is a candidate for U.S. Senate challenging Sen. Doug Jones, D-Alabama.
Alabama parole officers seize firearms, ammunition and drugs in Enterprise
The seized evidence will be presented to a grand jury for further action and to authorities for potential federal charges.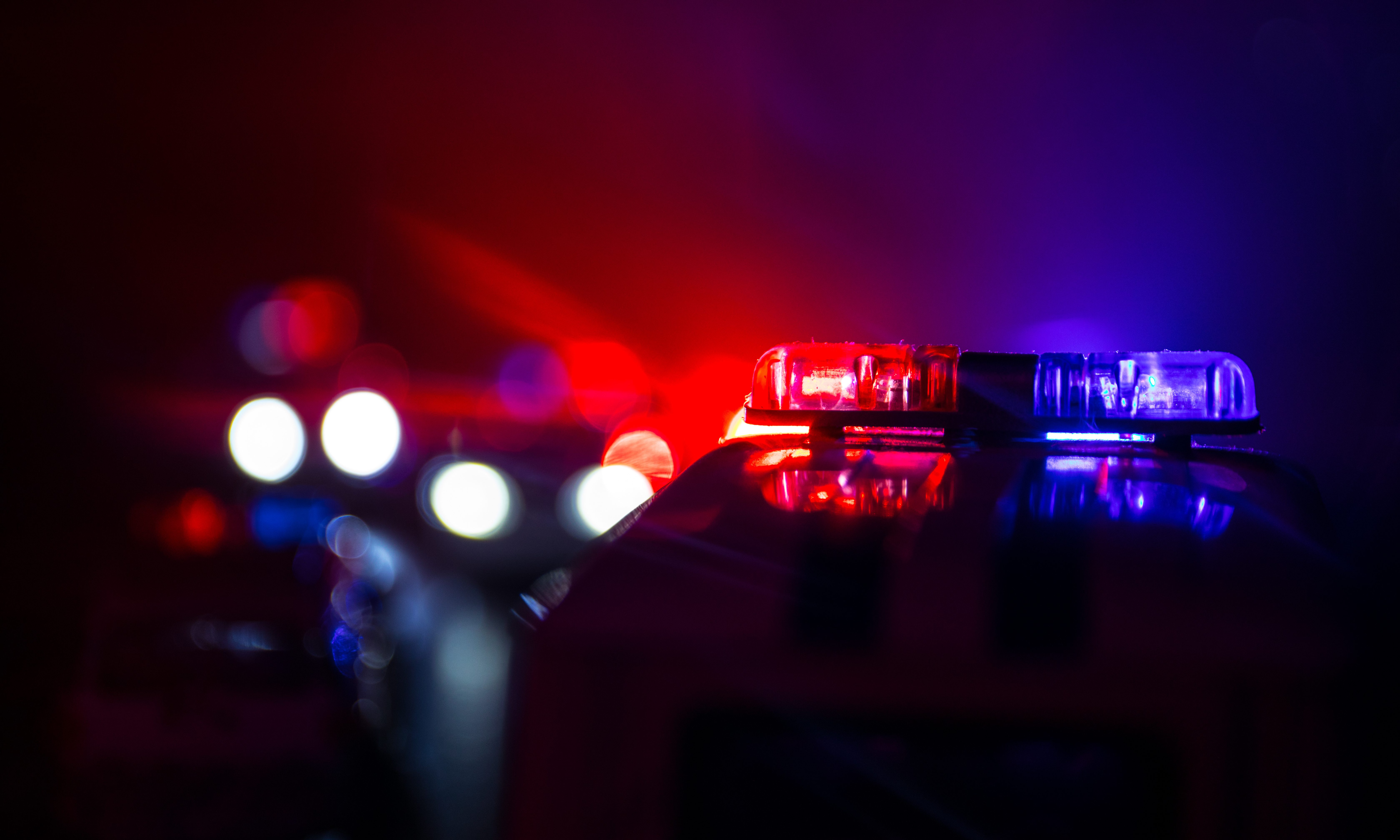 Officers of the Alabama Bureau of Pardons and Paroles on Wednesday seized two semiautomatic weapons, ammunition and drugs from a convicted armed robber in an operation in Enterprise. One of the seized weapons was stolen.
Alabama Bureau of Pardons and Paroles director Charlie Graddick praised officers Jared McPhaul and Troy Staley for their work.
"The first job every day of our officers is to protect public safety," Graddick said. "These officers stopped a parolee with a violent history from potentially using illegal weapons to harm someone. We are all grateful for their hard work and dedication."
The officers arrested parolee Jay Gatewood on a parole violation. Gatewood is out on parole after serving prison time for first-degree robbery and child abuse. Evidence of a possible parole violation was found after a search of Gatewood's car.
The seized evidence will be presented to a grand jury for further action and to authorities for potential federal charges.
Parolees are required to report to parole officers periodically. Gatewood had failed to report for the month of October so McPhaul directed him to come to the Enterprise office to report. The officers had received a tip that Gatewood might be engaging in illegal activities.
When Gatewood arrived, the officers, acting on the tip, asked if there was anything improper in his vehicle. On questioning, Gatewood admitted to the officers that there was a gun in his car.
McPhaul and Staley then searched the vehicle and found two 9 mm semiautomatic handguns. They also found three ammunition magazines, two of which were fully loaded, and a jar of marijuana with a digital scale.
The parole officers turned the evidence over to the Enterprise Police Department. McPhaul said that one of the guns had been reported stolen.
On March 17, 2008, Gatewood was sentenced to 25 years in prison for the armed robbery of a Dothan law office. He received three additional years for a child abuse conviction.
After serving just eight years of his sentence with the Alabama Department of Corrections, Gatewood was paroled in 2016. This was before Graddick was appointed the director of Pardons and Paroles. Gatewood has been supervised by parole officers since his release from prison.
For a convicted criminal to be in possession of firearms is a federal offense. That as well as the possession of illegal drugs and stolen property are all parole violations.
Gatewood, who has been jailed for the alleged parole violations, could potentially have his parole revoked for any one or more of these offenses. That will be determined in a future hearing.
Gatewood could potentially face new charges in the federal system for the gun charge. The stolen property and the marijuana could also be prosecuted in the state court system.
The possession of the digital scale is an indication that the marijuana was for other than personal use.
Depending on the amount of marijuana in the jar and any other evidence presented to the grand jury, Gatewood could potentially face a felony drug charge.