Ivey approves pay raises, bonuses for corrections officers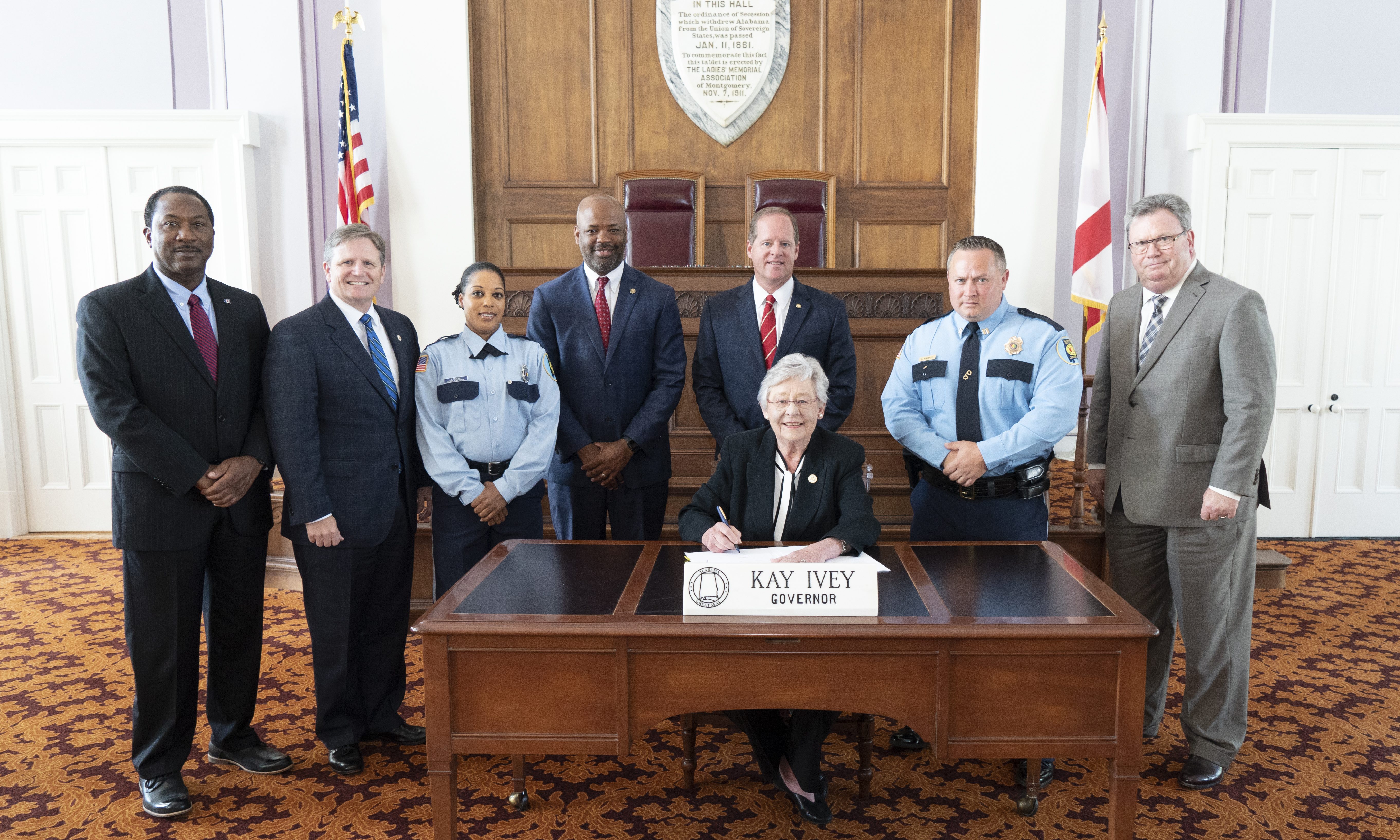 Some corrections officers in Alabama will soon be getting a pay raise.
Gov. Kay Ivey has signed a bill into law that would provide a two-step pay raise for certain employees of the Alabama Department of Corrections. The measure all expands the incentive program to include bonuses for officers who get additional training achievements.
"While there is no single solution to the multi-faceted, complex problems of Alabama's prison system, this legislation is an important step in fully staffing our correctional facilities," Ivey said. "This bill will go a long way in improving our recruitment and retention efforts, while addressing our understaffed prisons. I'm encouraged by the Legislature's tireless efforts and willingness to find common ground to provide an 'Alabama solution to this Alabama problem.'"
State Rep. Christopher England, D-Tuscaloosa, sponsored the legislation in the House.
The legislation is part of an ongoing plan to increase investment in Alabama's beleaguered and dilapidated corrections system. The pay raise for corrections officers is intended to improve officer retention rates after federal courts ordered the state to increase the number of officers in the system.
U.S. District Judge Myron Thompson ordered the Department to add about 2,200 correctional officers.
The governor said in a statement that by increasing pay and offering more incentives, ADOC can remain competitive in recruitment and improve retention rates of security personnel.
"This piece of legislation will put the Department of Corrections in a much better position moving forward," England said. "It is imperative we more adequately compensate current corrections officers in order to retain them while simultaneously giving a recruiting incentive for potential candidates in the future. This bill accomplishes these points and is why I chose to sponsor this bill."
The Legislature last week sent the state's General Fund Budget — which funds the corrections department — to conference committee after the Senate amended the House version. Both versions of the budget include increased appropriations for the Department of Corrections as lawmakers continue to grapple with a U.S. Department of Justice report that found conditions in the state's prison system potentially violate the Constitution.
The DOJ found that poor staffing contributed to the violent conditions in the prisons.
The entire funding increase for the Department of Corrections would be $46 million.
The legislation Ivey signed this week also includes a bonus incentive program for employees and correctional officers who reach certain training achievements and milestones. It also allows for certain employees to receive payment for any accrued and unused annual leave in excess of 480 hours, up to a specified amount.
"This is a monumental bill for the Department of Corrections in terms of providing a comprehensive one-time pay increase for our state correctional officers and security staff," said Corrections Commissioner Jeff Dunn. "This legislation sends a powerful message to those who want to pursue a career in corrections, and it provides a positive pathway forward for meeting the department's staffing needs."
Print this piece
Speaker McCutcheon standing with governor on gaming workgroup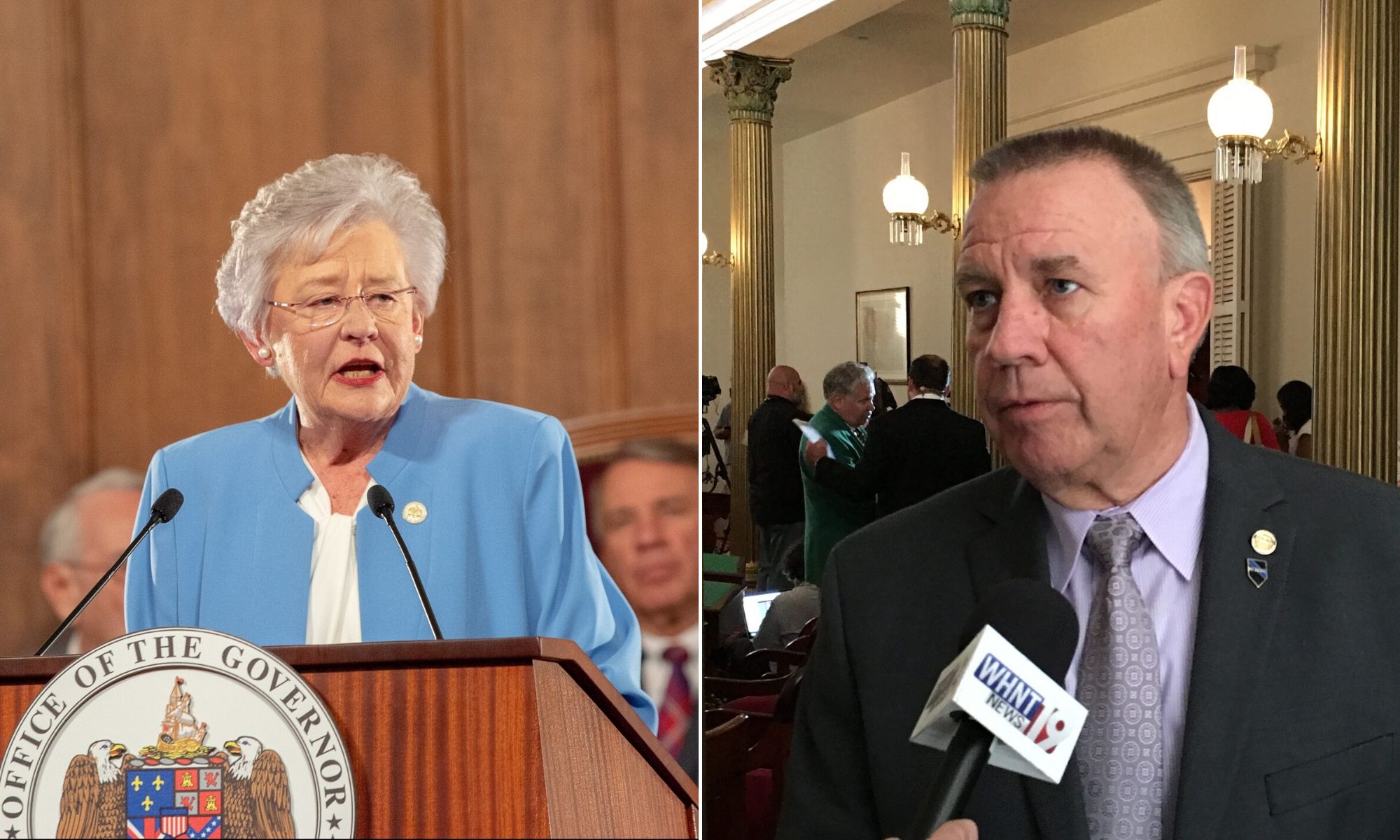 During her 2020 State of the State address, Gov. Kay Ivey said she would be signing an Executive Order to establish a small working group to gather all the facts on how much money the State could gain if some form of gaming expansion occurred. She also asked the Legislature to give her time for the group to come back with an answer.
Whether lawmakers would grant Ivey's request for time has been an important question swirling around the halls of the State House.
Speaker of the House Mac McCutcheon answered that question on Wednesday when APR reached out to his office with a request for clarification.
APR's email wrote, "Speaker McCutcheon recently made the statements quoted below."
"I am not a big gambling guy; but if you are going to vote for a lottery, that's gambling, then don't be a hypocrite and let's get the biggest bang for the buck," McCutcheon said. "Let's address a lottery, the Poarch Creek Indians, and these counties that want a one-armed gambling. Put them all in a room and hammer out a deal."
The Speaker warned, though, that if he cannot get a grand deal between all the parties on gambling, then there likely would not be any gambling bill brought forward in 2020.
"Does he still stand by these statements?"
The following is the response APR received from the Speaker's office:
"Since the Speaker made the statement, the Governor will be signing an Executive Order to bring people together to evaluate the facts on how much money the State could gain if some form of gaming expansion occurred. The Speaker will be working with the Governor in her efforts."
Ivey said once the working group had completed its task, she would "bring these facts to the 140 members of the Legislature and the people of Alabama. And we will then, once and for all, be in a position to determine whether or not this is a path we want to pursue."
That McCutcheon is in  alignment with the governor should signal to all interested parties that no further movement on gaming legislation will happen until the working group has completed its evaluation.
Some have been slow to hear Gov. Ivey's entreaty.
Even after Ivey's call for more time to gather facts, the Poarch Creek Band of Indians continues to flood television, internet and social media with a massive advertising campaign touting their billion-dollar plan in exchange for a tribal-state compact and exclusive right to Vegas-style casino gaming in the State.
PCI lobbyists, including tribal council vice-chair Robbie McGhee, are being very pro-active at the State House.
On Tuesday, Madison County Republican Rep. Rex Reynolds said, "We're gonna move forward on a lottery. We clearly got that message during our conference meeting yesterday. I think it's the right thing to do. The people want to vote on a lottery and I think we need to give them an opportunity to," according to a report by WAFF.
Rep. Steve Clouse, R-Ozark, the House budget chairman, recently said that he planned to file legislation that would create an education lottery in Alabama.
Clouse's bill would create a paper lottery with scratch-offs and PowerBall options only.
Opinion | Prepare for more gambling debates in the 2020 Legislative Session
A day after Ivey issued her State of the State request to the Legislature to stand down on gaming, Senate President Pro Tem Del Marsh held a meeting with representatives of the Poarch Creeks and two of the State's dog tracks to discuss moving ahead on a proposed lottery and gaming bill.
Marsh holds meeting with gaming interests day after Ivey calls for the Legislature to stand down on gaming
These various statements and actions have added confusion as to what is happening with gaming this session.
Now that McCutcheon has made his position known, maybe it will put to rest the rumors, activities and behind-the-scenes maneuvering that go against Ivey's wishes.
Print this piece