Strategic plan interview with ADOC Commissioner Dunn
Alabama's Department of Corrections Commissioner Jeff Dunn believes the department's new strategic plan is an essential part of moving the beleaguered prison system out of its dark past and into the future.
"A strategic plan in my judgment — given my Air force experience — is absolutely critical to pulling an institution together," Dunn said in an interview with the Alabama Political Reporter.
Nearly two years in the making, the detailed ADOC Strategic Plan for 2019-2022 is the first of its kind in Dunn's estimation.
"It sets a clear mission, and a clear direction based on our values of professionalism, integrity and accountability," Dunn said.
The plan, as Dunn explained, focuses on four areas: staffing, infrastructure, programming and culture.
"For too many years in the state, corrections were just all about providing some level of security, and some people have said it was even more akin to warehousing than it was actual corrections," Dunn said. "Our mission is to be professional corrections officers who provide safe, secure and humane incarceration — that's our job. But it must be safe, secure and humane."
For nearly 40 years, the state's prisons have been places where people convicted of state crimes have languished in near barbaric conditions. Recent rulings from the federal bench and an investigation by the U.S. Department of Justice have exposed the many horrors that befall those who are imprisoned by the state. Dunn acknowledges the problems that have occurred on his watch but has also been proactive in addressing the systemic culture of decades-old neglect.
Still, some lawmakers are reluctant to believe that conditions are as dire as federal reports have made evident. Dunn knows that area and believes the DOJ findings are helping to push needed reforms.
"The DOJ report brought attention and light to this situation in a way we haven't been able to do in the past," Dunn said.
Dunn said he presented the strategic plan to DOJ, and it has received a positive reception.
"The point I'm trying to make is we're not waiting on anybody," Dunn said. "We're moving out on this, and we're looking for folks to join us and to help us. We think the DOJ wants to do the same thing."
Dunn believes Gov. Kay Ivey has given "clear commander guidance," and that he and his team are working diligently to address not only the present needs but also offer a way forward.
Beyond the mere necessity of hiring personnel, improving infrastructure, offering inmate-centric programs and ensuring a professional culture among correctional officers is to begin the incarceration process with a goal of rehabilitation.
According to Dunn, nearly 95 percent of those inmates currently in state prisons will eventually be released back into society. "So then the question goes. Where do you start? What do you do?"
Dunn said the key lies in evidence-based practices.
The National Institute of Correction says evidence-based practice implies that "1) there is a definable outcome(s); 2) it is measurable; and 3) it is defined according to practical realities (recidivism, victim satisfaction, etc.)."
"The ability to apply evidence-based programs offers our inmates the treatment they need, if they need treatment, the education they need, if they need education and the vocational-skills training they need, if they need that, so that when they leave … they will return to society as law-abiding citizens."
Staffing
The first goal of the plan is to adequately staff state correctional facilities with high-quality professionals working in the security, medical and other non-security areas.
This portion of the plan focuses on ways to recruit, retain and grow the ADOC workforce through better compensation and improved workplace conditions.
During the recent Legislative Session, lawmakers approved an increase in salaries for correctional officers. HB468 sponsored by Rep. Chris England, D-Tuscaloosa, provides a two-step pay raise for individual employees of the Alabama Department of Corrections and expands the incentive program to include bonuses for new training achievements.
Over a year ago, ADOC commissioned a staffing study to determine personnel requirements.
"They basically came back and said that we need somewhere between 1,800 and 2,000 more correctional officers to staff our facilities," Dunn said. "And so, that report was then given to the court, and the court adopted in effect our staffing study to establish the requirement."
ADOC is now in the process of streamlining hiring as well as creating a new classification for correctional officers that will lead to better recruitment.
"We've created a new entry-level position. It's called the basic correctional officer," Dunn said. "Before, you would enter the department as a correctional officer trainee and then go to the academy. Instead of trying to change that whole system, we just backed up, and we said we'll bring you in as a basic correctional officer and will give you six weeks of training, which incidentally is more training than the Bureau of Prisons in a majority of other states. And then you can go into the facility and start working."
Dunn said he understands the challenges but believes that by having a concrete plan with clear milestones, ADOC will achieve its goals.
Infrastructure
"The DOJ focuses on the impact on the inmates and that is certainly where the Constitutional issues reside," Dunn said. "But I am equally focused on the environment my staff is working in. No one has a problem with the statement that the conditions of where you work matter to how much you enjoy your job and how well you do at your job."
Ivey's prison infrastructure plan calls for three new regional facilities, one of which will have additional space for centralized health and mental health care facilities for special needs populations. Each new facility will also include space for educational and vocational training programs.
Under the current system, Alabama's correctional operations are spread throughout the state. Under Ivey's plan, they will be centralized, allowing for enhanced security through updated structures and the implementation of current technology resources.
"Alabama's prisons were built as job-creators," Dunn said.
He said it's time to move beyond the politics of where prisons are located toward what is best for inmates, correctional officers and the state.
Programming
The third leg of ADOC's strategic plan is to improve the delivery of research and evidence-based rehabilitative programs for inmates.
"We don't just educate them for the sake of educating them. We educate them so that they can rehabilitate themselves and be productive citizens," Dunn said. "We don't give them drug treatment just because we're empathetic — we are — but the goal is to get them clean, so they can manage their life and get out, and then we don't teach them a trade just to teach them a trade."
This area of the plan will rely heavily on the recently published Male Inmate Risk Reduction Plan and Women's Services Strategic Plan, which details a strategy that will create an environment supportive of positive offender change and rehabilitation.
ADOC is currently piloting a similar program for male inmates.
"Once we have determined that that pilot for the males is working and working the way we want it to, we'll begin to replicate it around the state," Dunn said."With the idea of when we walk into the new facility, we're just taking that with us when we get inside."
Culture
The plan calls for improving the ADOC operating culture through the development and implementation of a strategic communication plan, the continued expansion of a holistic leadership development program and added staff wellness policies, procedures, programs and infrastructure.
"Your culture is those shared beliefs and values and behaviors in an institution," Dunn said. "There are some very rich, interesting things about DOC culture. It's not unlike military culture."
But Dunn admits there are some areas where a toxic culture has taken root.
"Admittedly, and the DOJ report addresses this; we've got some toxic areas in our system that affect and negatively impact our culture," Dunn said. "What we're trying to do is, number one, identify what our values are. Model those, starting with me, through the executive team and reinforce those."
Over the last several months, ADOC aided by hundreds of law enforcement officers has carried out widespread predawn raids to confiscate contraband and send a signal that the current lawlessness will not be tolerated.
While Dunn said these raids are a necessary measure, only a long-term strategy will cure what ails the troubled prison system.
"We have experienced challenging times for many years, but this strategic plan gives us a clear blueprint to build a better ADOC," Dunn said.
Dunn was appointed commissioner of the Alabama Department of Corrections on April 1, 2015, after serving 28 years in the United States Air Force and retiring at the rank of Colonel.
Governor awards nearly $19.4 million in block grants for Alabama communities
The CDBG funds will be used to repair dangerous roads, provide safe water, build community and senior centers, improve sewer systems and more.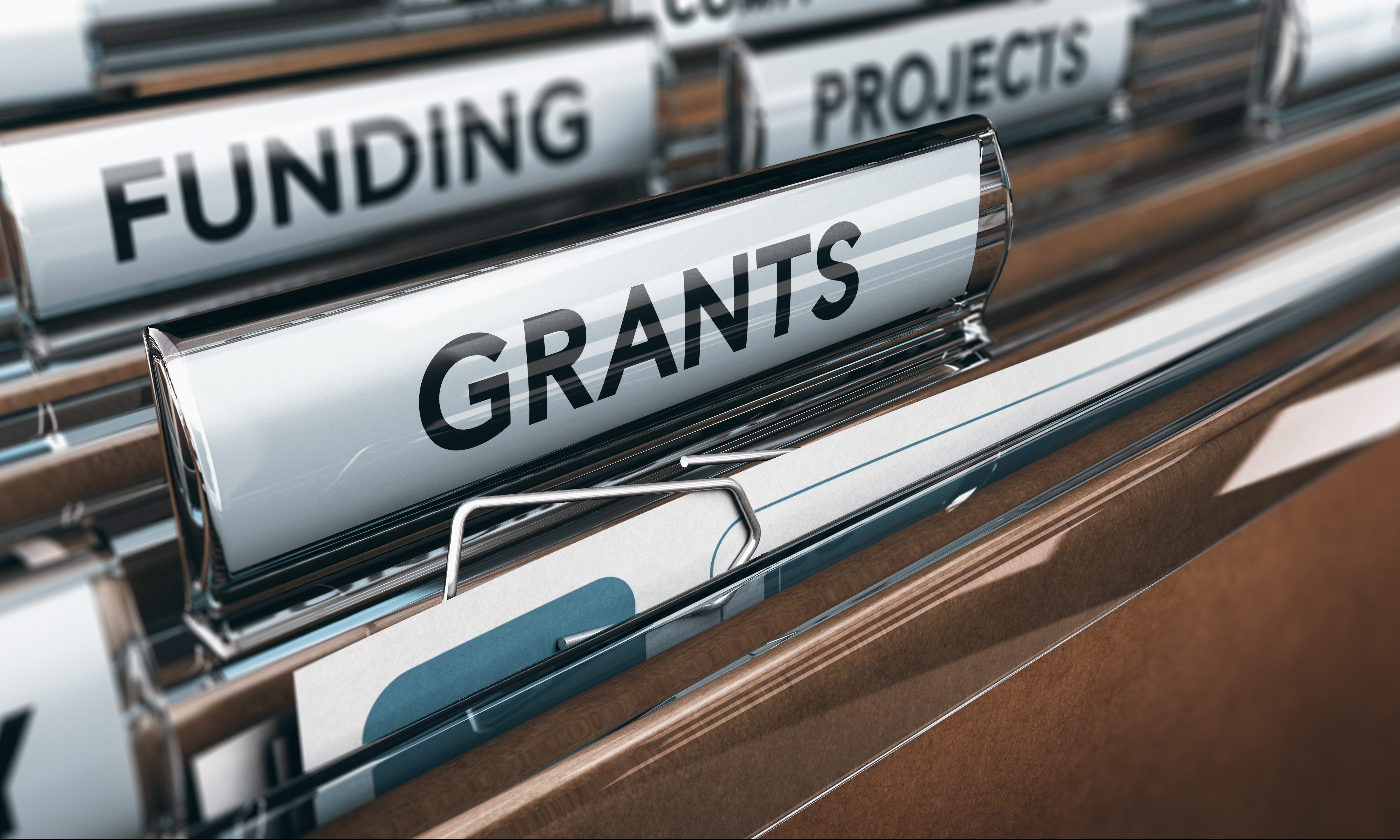 More than 60 Alabama cities and counties will soon see improvements in their communities thanks to almost $19.4 million in Community Development Block Grants awarded by Gov. Kay Ivey. 
The CDBG funds will be used to repair dangerous roads, provide safe water, build community and senior centers, improve sewer systems and more.
"Community Development Block Grants help raise the living standards for thousands of Alabamians who may have struggled with dangerous roads, sewage backed up in their homes or find it difficult to wash clothes because of inadequate water pressure," Ivey said. "I am pleased to award these grants and I must commend those local elected officials who recognized those struggles and responded to address needs in their communities."
Grants are awarded on competitive basis in several categories including small city, large city, county, community enhancement, Black Belt and planning. Some cities received planning grants in addition to other competitive grants.
In most instances, awarded governments are required to allocate some local funds to projects as a match for the grants.
The Alabama Department of Economic and Community Affairs is administering the grants from funds made available by the U.S. Department of Housing and Urban Development.
"Many local governments, particularly this year with the COVID-19 pandemic, often struggle for funds to provide basic services for residents," ADECA Director Kenneth Boswell said. "ADECA is pleased to join Gov. Ivey in awarding these funds from the CDBG program, which enables governments to accomplish worthwhile projects to make their communities better places to live."
Grants awarded and projects (grouped by geographical region) include:
North Alabama
Ardmore

– $350,000 to replace sewer lines and ensure safe disposal of sewage.

Colbert County

– $182,876 to raise the roadbed and improve drainage to eliminate pavement flooding on Gnat Pond Road, Cassie Davis Street and Marthaler Lane. 

Courtland

– $350,000 to replace aging water lines and provide safe drinking water to residents.

Fort Payne

– $450,000 to demolish and clear the abandoned Fort Payne General Hospital complex. 

Glencoe

– $450,000 to replace sewer lines on East Air Depot Road, Taylor Road and Lonesome Bend Road.

Haleyville

– $450,000 to upgrade sewer, water and streets in several areas of the city. 

Holly Pond

– $250,000 to construct a new senior citizen center to help meet the needs of the growing program.

Limestone County

– $301,000 to provide pavement and drainage improvements on Chapman Hollow Road south of the town of Lester. The project is designed to alleviate flooding.

Morgan County

– $250,000 to upgrade and add an addition to the Falk Senior Center. 

North Courtland

– $347,300 to improve drainage along Davis Street and other parts of the town.

Red Bay

– $445,000 to improve sewer lines in the southeast part of the city. 

Sheffield

– $210,000 to demolish and clear multiple dilapidated residential and commercial structures throughout the city.

Tuscumbia

– $365,000 to raze and clear 23 dilapidated structures located throughout the city.

Vina

– $348,650 to install a new boost pump at a water storage tank to improve water flow and pressure.

Winfield

– $450,000 to improve drainage and upgrade streets to alleviate flooding along Regal Street. 
North Central Alabama
Blountsville

– $250,000 to repair and resurface parts of College Street, Chestnut Street, Church Street and Ratliff Street. 

Chilton County

– $350,000 to pave more than four miles of county roads including County Roads 127, 128 and 201

Cleburne County

– $350,000 to extend public water services to 32 households along portions of County Roads 49, 689, 114 and 447. 

Columbiana

– $450,000 to improve the city's main sewer line to prevent sewage backup and related problems.  

Detroit

– $350,000 to install new water lines and add fire hydrants to benefit more than 100 residents.

Talladega (city)-

$250,000 to demolish and clear dilapidated structures at several locations throughout the city. 

Woodland

– $350,000 to replace water lines at several locations throughout the town to improve water quality and flow.
South Central Alabama
Boligee

– $350,000 to improve the town's sewer lines and manhole covers to ensure no infiltration into the lines from rain and other sources. 

Brantley

– $350,000 to rehabilitate or replace sewer lines and other components of its sewer system. 

Brantley

– $32,000 for a planning grant to help develop a land-use plan, subdivision regulations and zoning ordinances.

Demopolis

– $450,000 to resurface portions of nine streets to include South Glover Street, McGee Street, Hilltop Circle, East Capitol Street, East Lyon Street, North Chestnut Avenue, North Cherry Avenue, North Ash Street, and North Front Avenue. 

Franklin

– $32,000 for a planning grant designed to help the town develop future plans. 

Greene County

-$350,000 to improve 4.5 miles of roads including Basketball Lane, Sandy Way, Smoke Lane, Brush Creek Circle, Curve Lane, Country Road Lane, Plum Lane, Star Lane and Jasmine Lane.

Linden

– $350,000 to resurface and improve drainage on Easley Street, Adams Drive, Ford Street, Brandon Avenue, Barkley Street, Lucas Street, Gardner Street and Louisville Avenue/Pool Street. 

Livingston

– $450,000 to replace sewer lines in the north-central part of the city. 

Pine Hill

– $350,000 to rehabilitate two sewer system lift stations. 

Phenix City

– $250,000 to fund a city-wide cleanup of multiple dilapidated structures. 

Selma

– $450,000 to improve drainage along LL Anderson Avenue, Arsenal Place, Alabama Avenue and Mechanic Street, and Highland Avenue.

Selma

– $40,000 for a planning grant to help the city develop a strategy to deal with dilapidated structures, housing and economic development. 

Sumter County

– $250,000 to renovate the Sumter County E911 Call Center to streamline emergency operations. 

Union Springs

– $450,000 to improve water, sewer and drainage along Bloomfield Street, April Street and Tye Avenue.

Uniontown

– $250,000 to demolish and clear several dilapidated buildings in the town. 

York

– $350,000 to upgrade sewer lines and rehabilitate sewer mains in the Grant City community. 
Southeast Alabama
Ariton

– $250,000 to resurface and improve drainage along Dillard Street, Zumstein Avenue, Williams Street, Barnes Street and Claybank Street.

Ariton

– $30,000 for a planning grant to help the town develop long-range plans and goals. 

Crenshaw County

– $350,000 to repave Helicon Cross Road and Rising Star Road north of Petrey. 

Cottonwood

– $350,000 to replace old and damaged sewer lines and a failing lift station.

Daleville

– $292,500 to replace water lines along Culpepper Street, Wells Avenue, Ennis Street and Holman Street.

Dozier

– $250,000 to improve water pressure and improve fire protection capability in an area along Main Street.

Eufaula

– $450,000 to implement the fourth phase of its housing rehabilitation program. The program will be in the Edgewood subdivision area. 

Hartford

– $350,000 to replace sewer lines and components in the vicinity of Third Avenue. 

Headland-

$450,000 to rehabilitate up to 30 substandard houses in the central and north part of the city. 

Florala

– $350,000 to continue to rehabilitate old and damaged sewer lines in a project that has been ongoing with CDBG funds since 2005.

New Brockton

– $314,000 to renovate and upgrade three sewer pump stations to improve sewage collection. 

Ozark

– $250,000 to resurface at least a portion of nine streets including Brown Drive, Lowery Road, Julian Street, Wilson Avenue, Hall Drive, McDonald Avenue, Woodview Avenue, Brookview Drive and Parkview Drive. 

Pike County

– $350,000 to resurface County Road 7749 (McLure Town Road), northeast of Troy and pave County Road 2256 south of Troy.

Troy

– $250,000 to renovate a portion of the historic Academy Street School and convert it to a community and cultural arts center.  
Southwest/Coastal Alabama
Beatrice

– $350,000 to replace deteriorating water lines and add fire hydrants. 

Conecuh County

– $350,000 to pave sections of 26 roads throughout the county.

East Brewton

– $337,000 to rehabilitate sewer lines and pumping station in the southeast part of the city. 

Elberta

– $350,000 to improve drainage along Baldwin County Road 83 (Main Street) to alleviate flooding.

Escambia County

– $350,000 to replace and extend water lines and install fire hydrants in the Ridge Road community. 

Frisco City

– $250,000 to resurface at least part of several streets including Harvestview Drive, Martin Luther King Jr. Street, School Street, Wiggins Avenue, and Wild Fork Road. 

Fulton

– $350,000 to pave at least sections of Main Street, Eighth Street, First Street and Green Acres Road.

Jackson

– $208,000 to improve drainage on Cemetery Road including adding curbs and gutters. 

Lisman

– $350,000 to resurface parts of Commerce Street, Thomas Drive, Kinnon Heights/Circle, Broad Street, Tower Street, Coleman Circle and West Second Avenue.