Takeaways from 2019 Legislative Session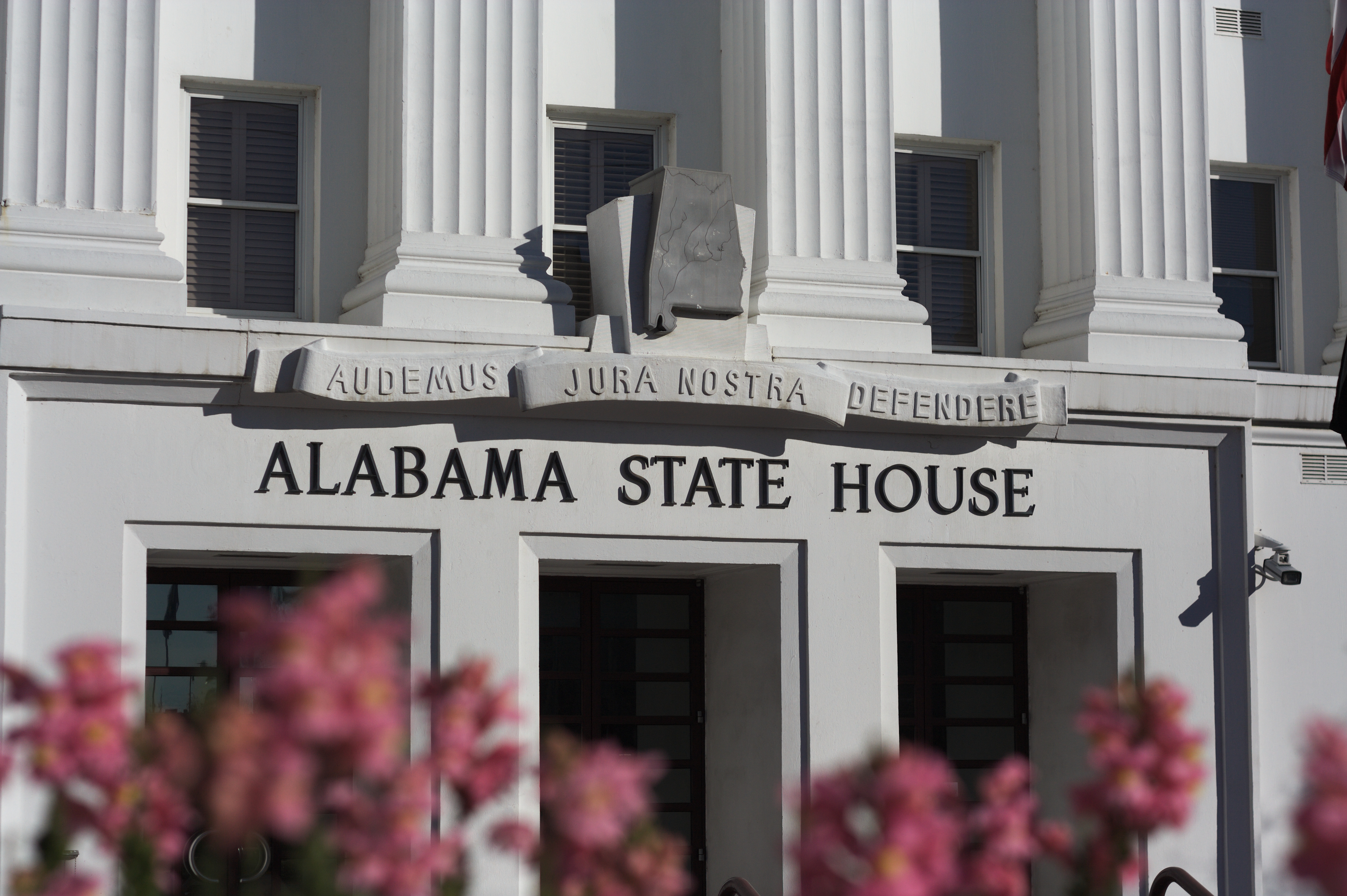 The 2019 Alabama regular Legislative Session is over, and a lot happened that could substantially change how Alabama is governed. While hundreds of bills passed, here are the 11 biggest takeaways from the regular session that just ended and the special session.
The state has more money for education. Following the Great Recession payments to the education trust fund in income tax and sales taxes paid plummeted. The state raided the Alabama Trust Fund for emergency money, but once those rainy day funds were exhausted, the Legislature just cut education across the board in 2011, 2012 and 2013. Universities raised tuition. Maintenance on school buildings was postponed. Teachers saw smaller take-home pay. Schools were told to do more for less. The schools survived the austerity measures, but the state was left with being 50th in education according to U.S. News and World Report. Money is flowing into the ETF at a rate we have not seen in a decade. Not only has there been no proration in the last several years, but the Legislature has over $280 million in extra money to spend in supplemental appropriations for education. On Friday, the Legislature approved the largest education budget in history. State support for the four-year colleges is still below 2008 levels, but every college is getting a boost in the 2020 budget. There is more money for teachers, books, buses, pre-K classrooms, and maintenance, and it is hoped that the new funds will help the state get off the bottom nationally in education.
The Legislature voted for Board of Paroles and Pardons reform. The Legislature voted to replace the old board with a new board, and the governor will have far more control over the agency than previous governors have had. There were too many cases of murderers being released too early. Add to that some very high-profile murders by parolees with very long, violent records and a parole board that seemed oblivious to public safety concerns.
Alabama's crumbling infrastructure is going to get improved. Roads and bridges have never been a high priority for the Alabama legislature, but that is expected to change in coming years. While the prospects of the federal government doing a major infrastructure improvement package seems increasingly unlikely, the Legislature voted to raise gas taxes by 10 cents a gallon over the next three years. The Legislature also passed bills allowing future road projects to be built by private companies and paid for with tolls. The enormously expensive I-10 bridge connecting Mobile and Baldwin Counties is going to be paid for by electronic tolls that record every vehicle that passes by and then bills the motorist as a user fee. It will cost more to drive around the state, but there will be funds to repair the roads and bridges moving forward.
The state is making a major move toward improving broadband. There are 800,000 people in the state that do not have access to high-speed internet. The state Legislature passed two bills and put up $20 million in state grant money to try to cut that number substantially. The grant program is administered by the Alabama Department of Economic and Community Affairs. HB90 expanded the grant program for broadband providers in rural and under-served areas. HB400 allowed electric operators to operate and install broadband on their existing easements either directly or through affiliates.
The state has a growing teacher shortage. Austerity packages in the aftermath of the Great Recession meant that teacher pay froze for almost a decade and a number of school systems did not replace retiring teachers. That combined with ongoing population decline in many Alabama counties have sent the message to young people that teaching is not a lucrative profession to be in. Now, many of those teachers are being lured into the private sector for greater opportunities. Between that and retirements many school systems can't find qualified people to hire to fill all the vacancies. The state Legislature responded to that by giving education employees and across the board 4 percent pay raise and enough funding that there should not be an increase in insurance premiums.
The Legislature also increased pupil supply money. Legislators hope that leads to greater teacher retention and the recruitment of more young teachers. The Legislature also gave superintendents more flexibility in staffing by greatly increasing the length that a teacher can teach on an emergency certificate. The Legislature also passed legislation allowing school boards and sheriffs to hire retired law enforcement officers to work as school resource officers and school security. This is to address the number of schools that still don't have an armed security presence.
Alabama was voted an anti-abortion rights state when voters passed amendment two last November, which would outlaw abortion if Roe v. Wade is overturned. The Legislature passed HB314 to try to hurry that along by defying the federal courts and declaring abortion illegal. There is an exception to protect the health of the mother, but no exception for rape and incest. This statute has already drawn a federal lawsuit by Planned Parenthood and the ACLU, but going to federal court in hopes that this leads to Roe v. Wade being overturned was a stated goal of the sponsors.
Corrections officers are getting a pay raise. The federal courts have told the state that it must do something about the chronically overcrowded and understaffed prisons, which a U.S. Department of Justice report called the most dangerous prison system in America. A corrections officer has been murdered. Inmates have murdered inmates. Inmates have been raped by inmates. The court has ordered the state to do something about the lack of enough corrections officers. The Legislature responded by passing $40 million in additional funding to hire 500 more corrections officers and raise the pay across the system in order to improve officer retention.
The voters get to decide if they want to keep the elected State Board of Education. The Legislature approved a constitutional amendment to allow voters to decide if they want to replace the board with an appointed commission and repeal the Common Core Standards. The state's public schools are mired at the bottom in reading, math and science performance, and the Legislature is ready for a course change. They think that the governor can do a better job picking than partisan elections have done and believe that the voters will agree.
There is going to be a major move to do something about the aging prisons. Prisons are understaffed, overcrowded, violent, hot, deteriorating. Well, that bill is coming due. Alabama's 27 prisons, detention facilities and holding camps are getting to be 50, 60 and 70 years old, and Gov. Kay Ivey is has said she is determined to do something about replacing most of them, either with the Legislature's help in a special session this fall or through executive action. Either way, the taxpayers are going to have to pay for it, and that means more for prisons coming out of the state general fund moving forward.
Third grade just got to be more important. The House passed legislation requiring that every child, outside of those in special education, have to read at a third-grade level or they will not be able to move on to fourth grade. Studies show that students who don't read at grade level by the fourth grade don't have good educational outcomes. The NAEP uses fourth and eighth grade for the assessments that measure states and ranks them by performance on the standardized tests. Students held back will get extra help from reading coaches to try to catch up and master literacy.
Medicaid Expansion seems unlikely in the foreseeable future. The rural hospitals and the Democrats made a major push to expand Medicaid, and it went nowhere. The state's archaic budgeting system makes finding new money in the state general fund enormously difficult, and transferring funds from education to the general fund is almost impossible. The prisons were underfunded during the recession to keep Medicaid benefits flowing to poor children, poor pregnant women, poor seniors and disabled people. With the federal government forcing the state to deal with prisons and the cost of funding the Children's Health Insurance Program, which was passed back to the state, there is no money in the state general fund to pay for Medicaid expansion. The lottery was not enough to improve that situation significantly, but even that modest effort to increase state general fund revenues failed in this session.
Secretaries of State share joint statement on importance of USMCA launch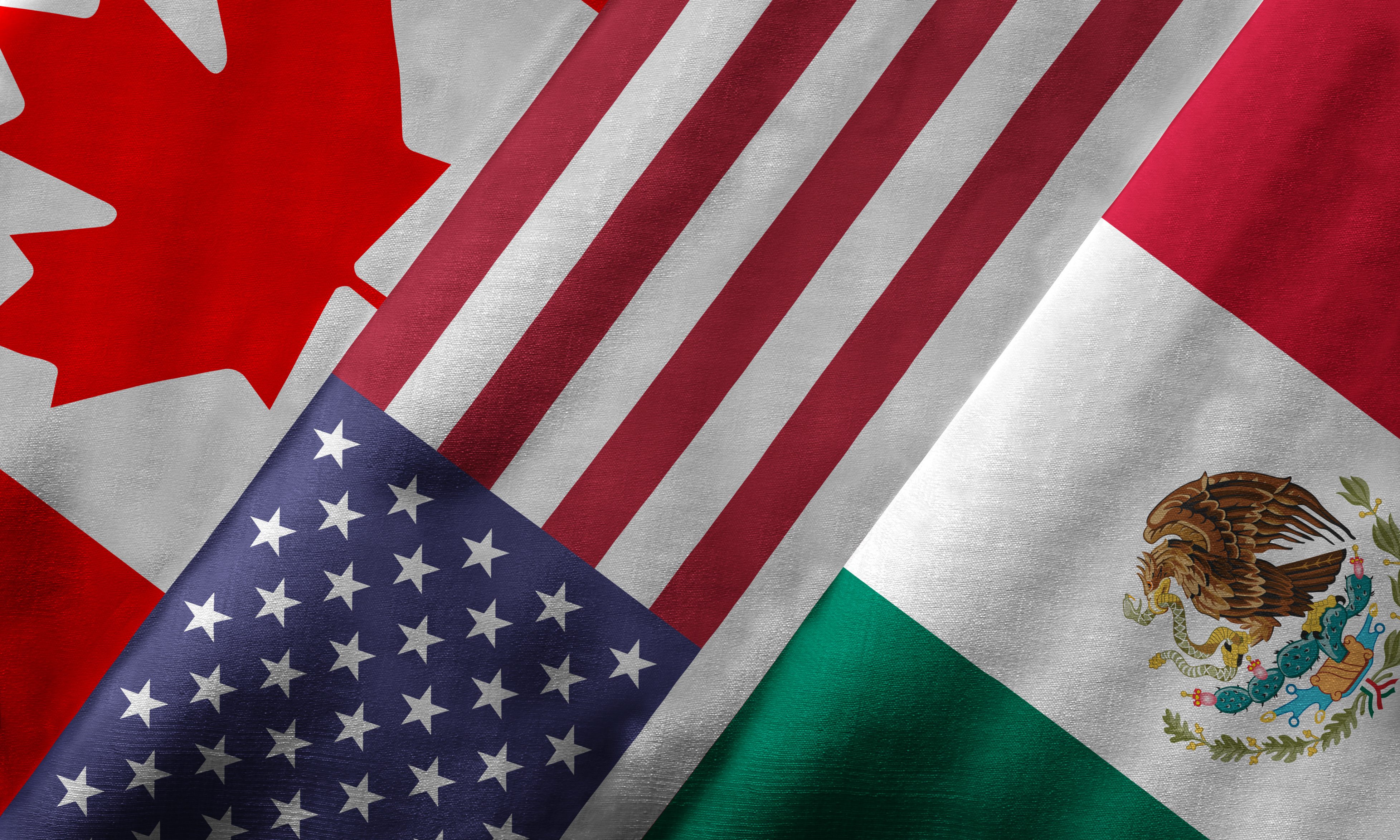 Following the completion of the necessary measures to comply with commitments under the United States-Mexico-Canada Agreement (USMCA), the Agreement officially enters into force today, July 1, 2020.
As Secretaries of State who oversee the business filings process in the respective states of Alabama, Iowa, Kentucky, Louisiana, Mississippi, Missouri, Nebraska, Ohio, Texas, and Wyoming, Secretaries John H. Merrill (Alabama), Paul D. Pate (Iowa), Michael G. Adams (Kentucky), Kyle Ardoin (Louisiana), Michael Watson (Mississippi), John R. Ashcroft (Missouri), Bob Evnen (Nebraska), Frank LaRose (Ohio), Ruth Hughs (Texas), and Edward A. Buchanan (Wyoming) recognize and appreciate firsthand the positive impact the USMCA will have on entrepreneurs across the country.
"Alabama's international engagement fuels job growth and increases exports. The success of Alabama businesses depends on the participation and competitiveness of our global counterparts. Alabama totaled $6.6 billion in exports to Canada and Mexico in 2018, supporting families and businesses across the state" noted Alabama Secretary of State John H. Merrill. "I was delighted to join President Donald J. Trump in January of this year as he signed this mutually beneficial agreement, and I look forward to its future success."
"The USMCA is a great opportunity for Iowa's farmers, businesses and families. The launch of this agreement comes at a vital time for our country and will provide a much needed boost to our economy. Canada and Mexico bought $6.5 billion worth of goods from Iowa in 2018 and this deal ensures our partnerships with these neighbors will continue," stated Iowa Secretary of State Paul Pate.
"The USMCA entering into force is a great deal and a win for American and Louisiana workers. The USMCA will help support and grow our economy, boost small businesses, help our farmers, manufacturers, and workers, and ensure more Louisiana-made products can be sent internationally. Trade is important to Louisiana's economy and this deal will help boost both," stated Louisiana Secretary of State Kyle Ardoin.
"During a time when the future of our economy seems nebulous, the USCMA creates a portal for modern opportunities and prosperous partnerships," said Mississippi Secretary of State Michael Watson. "The enhanced agreement will undoubtedly revive businesses and help boost innovation in our state. I applaud President Trump's leadership and dedication to ensuring a fair playing field for Mississippi farmers, ranchers, and entrepreneurs."
"Missouri is grateful for this historic agreement, which will help Missouri agriculture and businesses grow with more jobs and increasing exports.  As our economy recovers, getting businesses and people back to work, this will help ensure success for large and small businesses who compete and form partnerships with our neighbors.  We stand ready to assist our entrepreneurs and businesses," replied Missouri Secretary of State John R. Ashcroft.
Nebraska Secretary of State Bob Evnen noted, "The USMCA provides expanded opportunities for Nebraska's livestock industry, and our ag commodity and specialty crop producers. The USMCA builds on the successes and corrects the problems of NAFTA, and gives us expanded opportunities for Nebraska's ag trade with our friends in Mexico and Canada. This excellent agreement now serves as a template for other international free trade agreements, so we have cause for optimism on many fronts."
"Today is a day Ohio's farmers and entrepreneurs have been waiting for," said Ohio Secretary of State Frank LaRose. "As our nation's economy continues to recover, the USMCA is a much needed boost as they compete on the global stage. Thanks to the leadership of President Trump, Senator Portman and bipartisan leaders from across our nation, Ohio is poised for our next giant leap, and my office looks forward to helping make it happen."
"Last year alone, trade between Texas and its two largest trade partners—Mexico and Canada—totaled more than $200 billion. This exchange supports the more than 950,000 Texas jobs that are tied directly to trade with Mexico and Canada," said Texas Secretary of State Ruth Hughs. "The implementation of the USMCA provides tremendous benefit to all parties involved in the trade deal and will help to ensure years of mutual economic benefit and prosperity for all. We look forward to further strengthening our relationship with our trade partners as we enter a new era of innovation and success."
"The USMCA trade deal has high standards and rebalances North American trade to provide a stronger market for Wyoming's and our Nation's goods. This is a great day for our country, as businesses will better be able to participate in cross-border trade. USMCA ensures fair business practices by our neighbors and now the advantage will be back in the hands of the American worker," stated Wyoming Secretary of State Edward Buchanan.
This historic trade agreement will result in freer markets, fairer trade, and strong economic growth across North America, creating new opportunities for American workers, farmers, ranchers, and business owners.