Takeaways from 2019 Legislative Session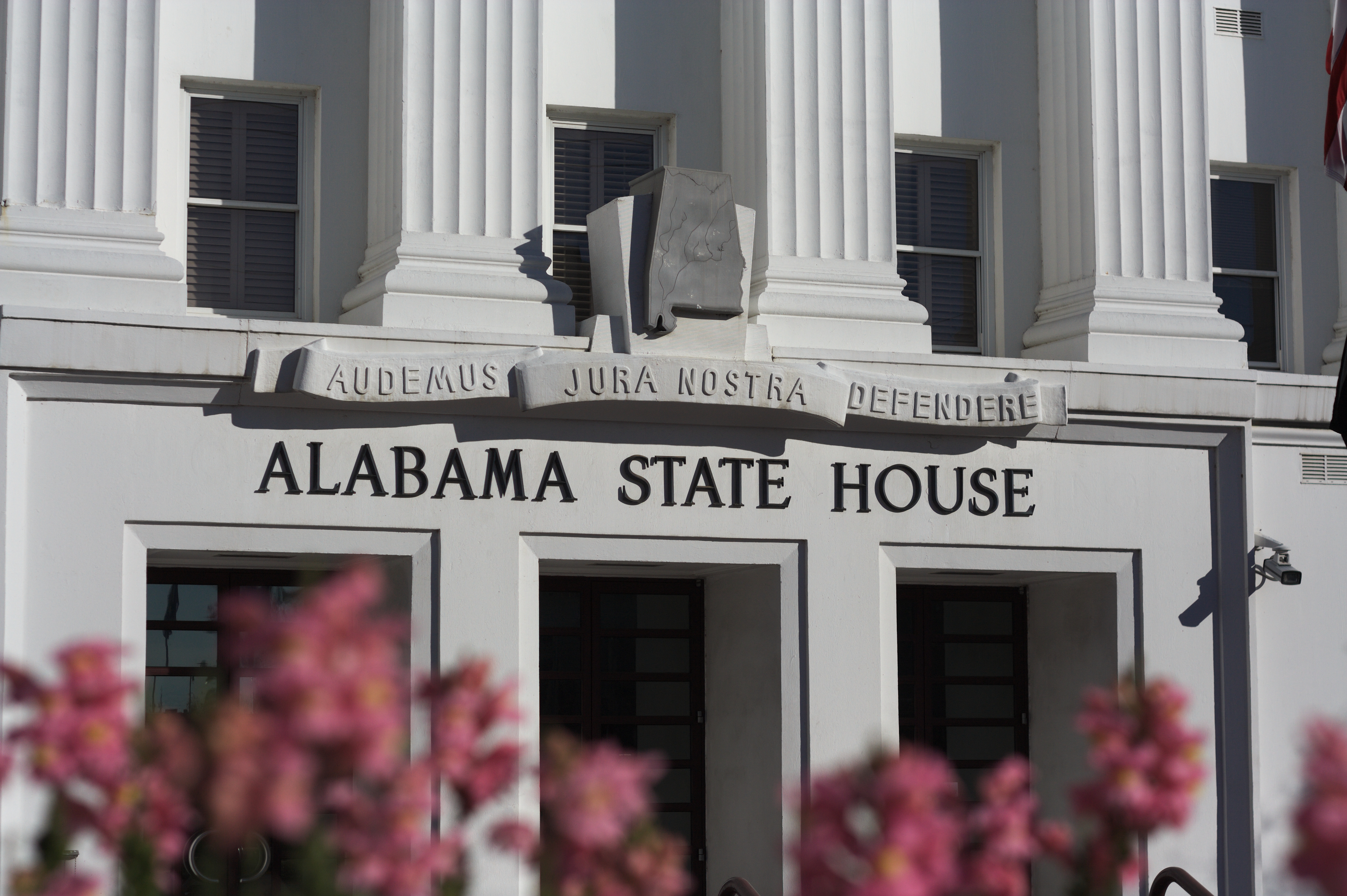 The 2019 Alabama regular Legislative Session is over, and a lot happened that could substantially change how Alabama is governed. While hundreds of bills passed, here are the 11 biggest takeaways from the regular session that just ended and the special session.
The state has more money for education. Following the Great Recession payments to the education trust fund in income tax and sales taxes paid plummeted. The state raided the Alabama Trust Fund for emergency money, but once those rainy day funds were exhausted, the Legislature just cut education across the board in 2011, 2012 and 2013. Universities raised tuition. Maintenance on school buildings was postponed. Teachers saw smaller take-home pay. Schools were told to do more for less. The schools survived the austerity measures, but the state was left with being 50th in education according to U.S. News and World Report. Money is flowing into the ETF at a rate we have not seen in a decade. Not only has there been no proration in the last several years, but the Legislature has over $280 million in extra money to spend in supplemental appropriations for education. On Friday, the Legislature approved the largest education budget in history. State support for the four-year colleges is still below 2008 levels, but every college is getting a boost in the 2020 budget. There is more money for teachers, books, buses, pre-K classrooms, and maintenance, and it is hoped that the new funds will help the state get off the bottom nationally in education.
The Legislature voted for Board of Paroles and Pardons reform. The Legislature voted to replace the old board with a new board, and the governor will have far more control over the agency than previous governors have had. There were too many cases of murderers being released too early. Add to that some very high-profile murders by parolees with very long, violent records and a parole board that seemed oblivious to public safety concerns.
Alabama's crumbling infrastructure is going to get improved. Roads and bridges have never been a high priority for the Alabama legislature, but that is expected to change in coming years. While the prospects of the federal government doing a major infrastructure improvement package seems increasingly unlikely, the Legislature voted to raise gas taxes by 10 cents a gallon over the next three years. The Legislature also passed bills allowing future road projects to be built by private companies and paid for with tolls. The enormously expensive I-10 bridge connecting Mobile and Baldwin Counties is going to be paid for by electronic tolls that record every vehicle that passes by and then bills the motorist as a user fee. It will cost more to drive around the state, but there will be funds to repair the roads and bridges moving forward.
The state is making a major move toward improving broadband. There are 800,000 people in the state that do not have access to high-speed internet. The state Legislature passed two bills and put up $20 million in state grant money to try to cut that number substantially. The grant program is administered by the Alabama Department of Economic and Community Affairs. HB90 expanded the grant program for broadband providers in rural and under-served areas. HB400 allowed electric operators to operate and install broadband on their existing easements either directly or through affiliates.
The state has a growing teacher shortage. Austerity packages in the aftermath of the Great Recession meant that teacher pay froze for almost a decade and a number of school systems did not replace retiring teachers. That combined with ongoing population decline in many Alabama counties have sent the message to young people that teaching is not a lucrative profession to be in. Now, many of those teachers are being lured into the private sector for greater opportunities. Between that and retirements many school systems can't find qualified people to hire to fill all the vacancies. The state Legislature responded to that by giving education employees and across the board 4 percent pay raise and enough funding that there should not be an increase in insurance premiums.
The Legislature also increased pupil supply money. Legislators hope that leads to greater teacher retention and the recruitment of more young teachers. The Legislature also gave superintendents more flexibility in staffing by greatly increasing the length that a teacher can teach on an emergency certificate. The Legislature also passed legislation allowing school boards and sheriffs to hire retired law enforcement officers to work as school resource officers and school security. This is to address the number of schools that still don't have an armed security presence.
Alabama was voted an anti-abortion rights state when voters passed amendment two last November, which would outlaw abortion if Roe v. Wade is overturned. The Legislature passed HB314 to try to hurry that along by defying the federal courts and declaring abortion illegal. There is an exception to protect the health of the mother, but no exception for rape and incest. This statute has already drawn a federal lawsuit by Planned Parenthood and the ACLU, but going to federal court in hopes that this leads to Roe v. Wade being overturned was a stated goal of the sponsors.
Corrections officers are getting a pay raise. The federal courts have told the state that it must do something about the chronically overcrowded and understaffed prisons, which a U.S. Department of Justice report called the most dangerous prison system in America. A corrections officer has been murdered. Inmates have murdered inmates. Inmates have been raped by inmates. The court has ordered the state to do something about the lack of enough corrections officers. The Legislature responded by passing $40 million in additional funding to hire 500 more corrections officers and raise the pay across the system in order to improve officer retention.
The voters get to decide if they want to keep the elected State Board of Education. The Legislature approved a constitutional amendment to allow voters to decide if they want to replace the board with an appointed commission and repeal the Common Core Standards. The state's public schools are mired at the bottom in reading, math and science performance, and the Legislature is ready for a course change. They think that the governor can do a better job picking than partisan elections have done and believe that the voters will agree.
There is going to be a major move to do something about the aging prisons. Prisons are understaffed, overcrowded, violent, hot, deteriorating. Well, that bill is coming due. Alabama's 27 prisons, detention facilities and holding camps are getting to be 50, 60 and 70 years old, and Gov. Kay Ivey is has said she is determined to do something about replacing most of them, either with the Legislature's help in a special session this fall or through executive action. Either way, the taxpayers are going to have to pay for it, and that means more for prisons coming out of the state general fund moving forward.
Third grade just got to be more important. The House passed legislation requiring that every child, outside of those in special education, have to read at a third-grade level or they will not be able to move on to fourth grade. Studies show that students who don't read at grade level by the fourth grade don't have good educational outcomes. The NAEP uses fourth and eighth grade for the assessments that measure states and ranks them by performance on the standardized tests. Students held back will get extra help from reading coaches to try to catch up and master literacy.
Medicaid Expansion seems unlikely in the foreseeable future. The rural hospitals and the Democrats made a major push to expand Medicaid, and it went nowhere. The state's archaic budgeting system makes finding new money in the state general fund enormously difficult, and transferring funds from education to the general fund is almost impossible. The prisons were underfunded during the recession to keep Medicaid benefits flowing to poor children, poor pregnant women, poor seniors and disabled people. With the federal government forcing the state to deal with prisons and the cost of funding the Children's Health Insurance Program, which was passed back to the state, there is no money in the state general fund to pay for Medicaid expansion. The lottery was not enough to improve that situation significantly, but even that modest effort to increase state general fund revenues failed in this session.
Print this piece
The White House and Senate reach deal on a stimulus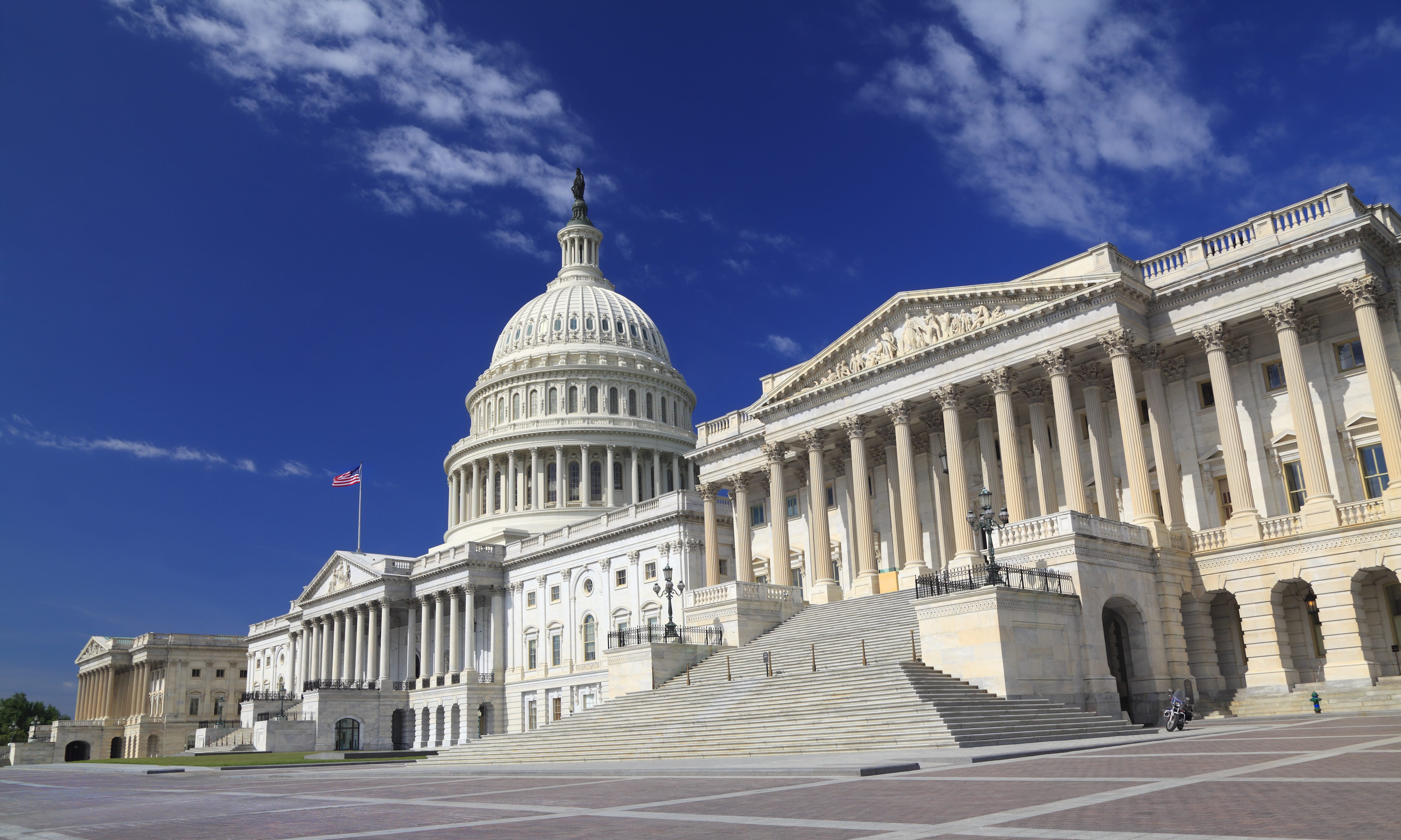 Early Wednesday morning, the White House and Senate leaders finally reached a deal on a massive stimulus package they are hoping can keep the American economy from falling into a deep recession due to the government-imposed economic shutdown to deal with the growing coronavirus threat.
The final version of the Senate bill comes with a two trillion dollar price tag. The plan includes tax rebates, four months of expanded unemployment benefits, a $500 billion corporate liquidity program, $100 billion in aid for hospitals, $150 billion in aid for state and local governments, money for education, transit programs, and airlines, as well as checks to families, and a slue of tax rebates and benefits for businesses and corporations. It also authorized the Federal Reserve in conjunction with the Treasury to make up to $4 trillion in loans to corporations.
Americans who make up to $75,000 a year will get a one time check of $1,200. Americans with no or little tax liability would receive the same amount. The original Republican proposal had given them a minimum of $600. The deal was reached following five intense days of negotiations that began on Friday.
"At last we have a deal. … the Senate has reached a bipartisan agreement," Senate Majority Leader Mitch McConnell (R-Kentucky) said during a speech on the Senate floor after 1:30 a.m. on Wednesday. McConnell pledging that the Senate will pass the stimulus bill later today.
Senate Minority Leader Charles "Chuck" Schumer (D-New York) praised the bill as "the largest rescue package in American history."
"This bill is far from perfect, but we believe the legislation has been improved significantly to warrant its quick consideration and passage," Schumer said.
The Hill is reporting that McConnell, Schumer, Treasury Secretary Steve Mnuchin, White House legislative affairs director Eric Ueland and incoming White House chief of staff Mark Meadows were all in the final negotiations. Schumer kept Speaker of the House Nancy Pelosi (D-California) closely abreast of what was happening during the discussions.
Pelosi has introduced her own $2.5 trillion stimulus bill that includes Democratic priorities such as ending photo ID for voting, parts of the Green New Deal, higher fuel economy and emissions standards for airplanes, and increased union collective bargaining powers. Republicans point to items like $35 million for the JFK Center for the Performing Arts as pork in the Pelosi bill.
"With this coronavirus relief package, we're trying to keep people employed—helping companies, large and small, maintain payroll to prevent massive layoffs," said Sen. Mitt Romney (R-Utah). "This isn't a corporate bailout. Spoke with KSL News radio this morning about why this is not the time for my Democratic colleagues to stall this package to add unrelated pet projects."
"With hundreds of thousands being laid off every single day and employers shutting down—some permanently—this is no time for Democrats to dither, hoping to win corporate social engineering points," Romney added. "Shameful, destructive, and dangerous."
Sen. Richard Shelby (R-Alabama) was an early supporter of a COVID-19 stimulus bill.
"It is my hope that in the coming days, we can pass an additional package that will contain comprehensive funding and protections to mitigate this virus and safeguard small businesses and others that make up the economic foundation of our nation," Shelby said before deliberations began.
Sen. Doug Jones (D-Alabama) voted against ending debate (and negotiations) on Monday over dissatisfaction with the bill that McConnell introduced.
"You know the old saying: half a loaf is better than none," Jones said. "But the vote today was not even 1/2 a loaf for hospitals, city & county gov'ts, small businesses & working folks, who would have got just a couple of slices while most of the bread goes to bailouts. That is why I voted NO!"
Jones said in a video statement that his two main sticking points were a lack of support for state and local government and a lack of transparency in the $500 billion corporate stabilization fund.
Republicans conceded both points to Jones.
Republicans hold a 53 to 47 majority in the Senate, but were seriously weakened when Sen. Rand Paul (R-Kentucky) announced that he was infected with the novel coronavirus. This meant that Paul, as well as Utah Republican Sens. Mitt Romney and Mike Lee who are regularly in close contact with Paul, have to self-quarantine for 14 days so are unavailable for votes on the Senate floor.
According to a source in the administration speaking to the Hill, "The legislation creates an inspector general and oversight committee for the corporate assistance program, similar to what was done for the Troubled Asset Relief Program of a decade ago, according to the senior administration official.
Jones had objected to giving Mnuchin sole power to decide what corporations he gave loans and guarantees to corporations. Jones also demanded and got the $150 billion for state and local governments. Those points were both addressed in this version of the bill. On Monday, Jones co-sponsored legislation giving COVID-19 relief to hospitals. This version of the bill includes $100 billion in COVID-19 relief for hospitals. Congresswoman Terri Sewell (D-Selma) cosponsored similar legislation to Jones's bill in the House.
Jones voted to end debate on an earlier version of the bill after Republicans conceded to his points.
A final key sticking point was bailouts for the troubled airlines, who have seen most of their international business grounded by the federal government. Republicans wanted to aid the airlines while some Democrats objected. This bill contains $25 billion in direct aid for airlines and $4 billion for air cargo carriers. The bill includes hundreds of billions of dollars in buffer capital for the Treasury Department to allow the Federal Reserve to hand out an additional $4 trillion in loans to distressed companies such as U.S. airlines and Boeing.
In a nod to Democrats, the bill bans stock buybacks for any corporation that accepts government loans during the term of their assistance plus one year. Schumer asked for and got a provision to ban businesses owned by the president, vice president, members of Congress and the heads of federal executive departments from receiving loans or investments through the corporate liquidity program. The prohibition also applies to their children, spouses and in-laws.
The bill includes $30 billion in emergency education funding, $25 billion in emergency transit funding, and creates an employee retention tax credit to incentivize businesses to keep workers on payroll during the crisis.
Aides are working on drafting the language for the final bill and a vote is expected later today.
(Orignal reporting by the Hill's Alexander Bolton and Jordain Carney contributed to this report.)
Print this piece