Dynetics opens new manufacturing plant in Huntsville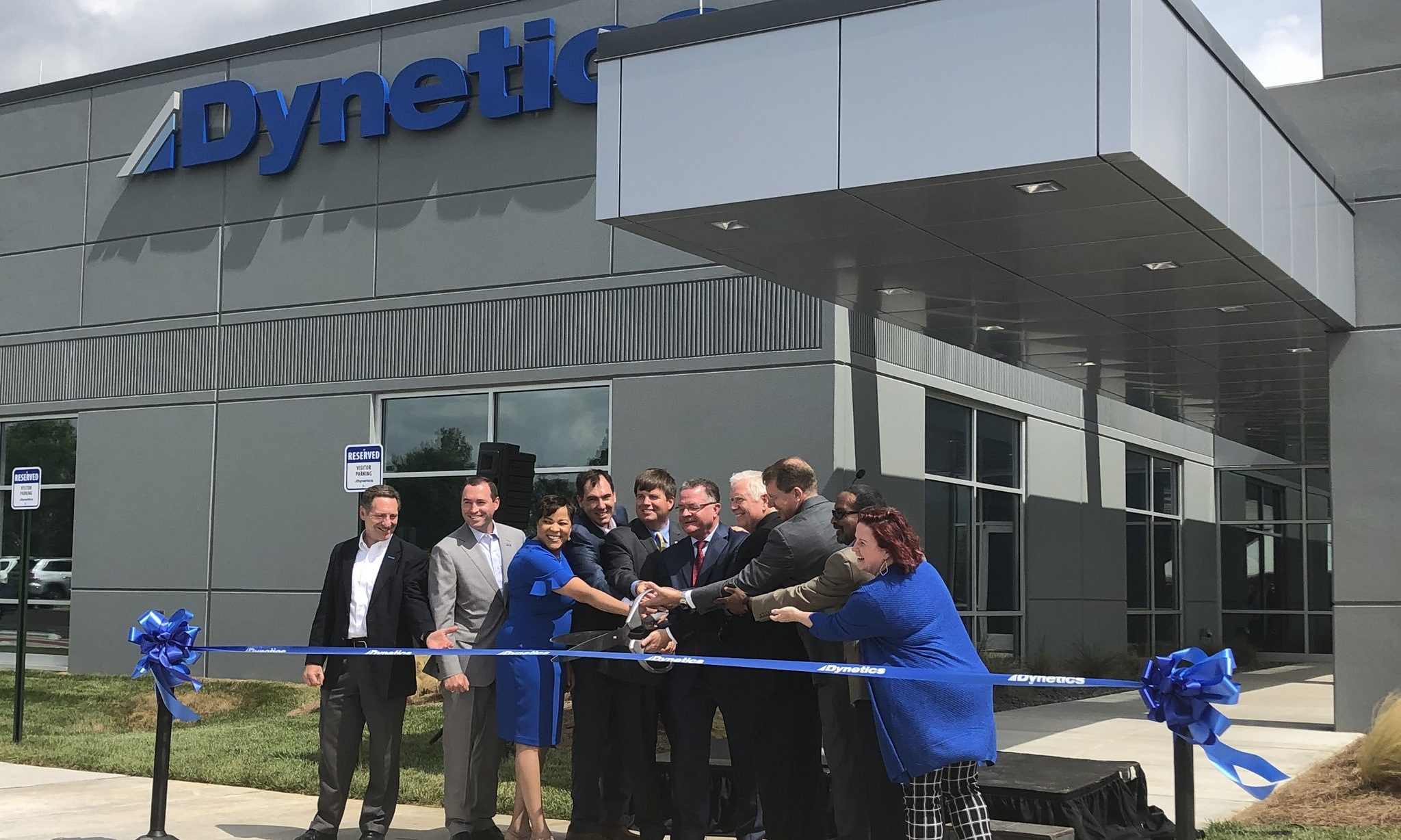 Dynetics held a ribbon cutting ceremony last week for their new advanced manufacturing facility at their main campus in Huntsville.
"I am incredibly proud of our team for having the foresight to create a facility that will be unique and adaptable to our customers' needs. For years, we have wanted to fill a manufacturing niche where we can provide a smaller quantity of products while getting them into market in an efficient manner. Once we knew that we could provide a different level of service, we seized the opportunity. Our customers have been seeking this capability and Dynetics is glad to offer it," said David King, Dynetics chief executive officer.
Congressman Mo Brooks (R-Huntsville) wrote, "Congratulations to Dynetics on the ribbon cutting and grand opening of their state-of-the-art Dr. Stephen M. Gilbert Advanced Manufacturing Facility in Cummings Research Park. This is the sixth building on the Dynetics' headquarters campus and will allow customers to design, prototype, and manufacture their projects in one location. It's great to see Dynetics expand their presence in the Tennessee Valley, and I wish them continued success."
Economic developer Nicole Jones told the Alabama Political Reporter, "Since 1974, Dynetics has been an integral part of Huntsville's business climate. Started by two engineers, Hershel Matheny and Dr. Steve Gilbert, the company grew from 25 employees in its early days in Huntsville to over 2,030 employees in nine locations throughout the United States. Dynetics is now a 100% employee owned organization, making it the seventy-sixth (76th) largest majority employee-stock ownership plan (ESOP)-owned company in the nation and the second largest in Alabama. It brings us great joy to witness this fantastic organization's steady growth over the years; Dynetics employs a deserving group of leaders always willing to give back to our community."
The new facility offers five major production areas:
GroundAware® is a family of reconfigurable, short and long-range surveillance sensors for real-time situational awareness of critical infrastructure.
The automotive configuration and test equipment area will be where vehicle testers are developed and shipped to plant floors for configuration and testing of the electronics various vehicle models as they progress down the assembly lines.
The electronics manufacturing capabilities allow fora suite of avionics products and printed circuit boards to be built more efficiently – cutting production time by weeks.
Skilled technicians and engineers can provide and test cable harness solutions for aerospace and defense partners.
The final product assembly of large and small systems allows for the company to bring together electrical and mechanical components and build complete systems in a single production area.
The facility is named in memory of one of the company's co-founders, Dr. Stephen Gilbert, who passed away in 2017.
Print this piece
Freelancers, gig workers can begin filing unemployment claims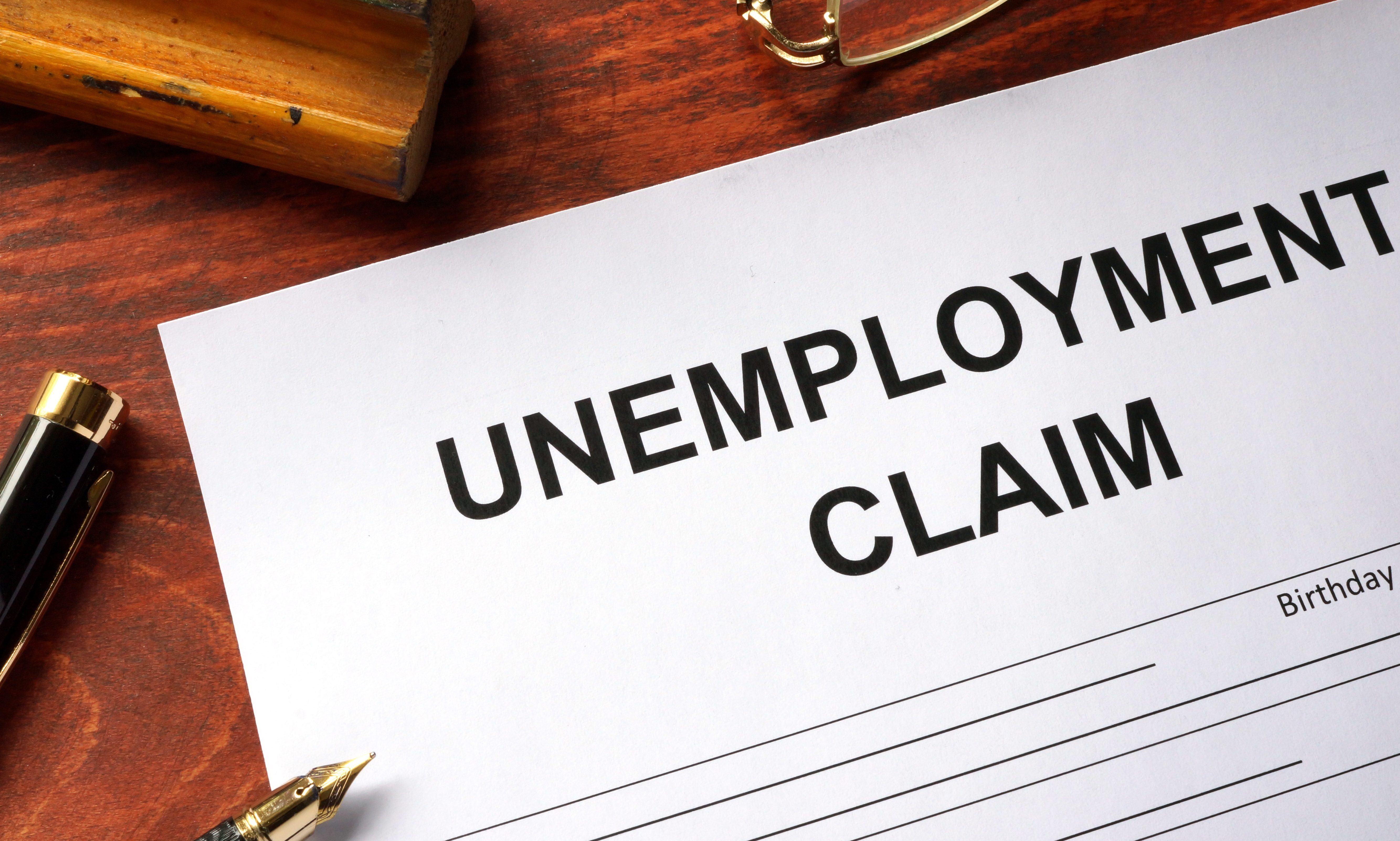 Employees like freelancers and the self-employed can now file for an unemployment claim in Alabama, the Alabama Department of Labor said Tuesday, under the CARES Act, the coronavirus response bill passed by Congress and signed by the president last week.
The Alabama Department of Labor is encouraging employees who believe they may qualify for programs under the CARES Act to file a claim.
These employees will also need to certify weekly to continue to let the department know that they remain unemployed.
Although ADOL does not yet have technical guidance or a start date regarding the CARES Act programs, benefits may be paid retroactively from the time the employee separated from his or her job or otherwise became eligible under the federal CARES Act, not from the time the application was submitted or approved.
In Alabama, many freelancers, independent contractors and the self-employed are not typically able to file for unemployment insurance.
Last week, more than 70,000 people filed an initial jobless claim. Claims can be filed online at www.labor.alabama.gov or by calling 1-866-234-5382.
The Department of Labor is asking for patience when trying to file a claim.
ADOL says employees who may be affected include:
The self-employed
Church employees
Non-profit and governmental employees
Independent contractors
Gig economy workers
Those who have exhausted their regular UI benefits.
These employees should also meet one of these conditions:
The individual has been diagnosed; or
A member of the individual's household has been diagnosed; or
The individual is providing care to a household or family member; or
A child or other person for which the individual has primary caregiving responsibility is unable to attend school or another facility as a result of COVID-19; or
The individual is unable to reach the place of employment because of a quarantine imposed as a result of the COVID-19 public health emergency; or
The individual is unable to reach the place of employment because the individual has been advised by a health care provider to self-quarantine; or
The individual was scheduled to start work and does not have a job as a result of COVID-19; or
The individual has become "the breadwinner or major support for a household because the head of the household has died as a direct result of COVID-19"; or
The individual has to quit their job because of COVID-19; or
The individual's place of employment is closed because of COVID-19.
This list is not exhaustive.
Further details regarding the CARES Act programs will be forthcoming, the department says, including information regarding Federal Pandemic Unemployment Compensation, which provides for an additional $600 a week in unemployment compensation benefits.
The additional $600 weekly benefit will only be available for weeks beginning March 29, 2020
Print this piece