The failures of the Alabama Charter School Commission
The Alabama Charter School Commission is a mess.
And that might be an insult to messes.
Friday morning, the 10-member Commission, which has, apparently, full authority to approve or deny charter schools that suck millions of dollars from our already underfunded Alabama public schools, will meet with just four members in good standing.
The chairman of the Commission, Mac Buttram, and three more members had their terms expire last week. No one bothered to either re-appoint them or to select replacements for them. Those duties fall to the governor, the Speaker of the House and the Senate president to nominate members and for the state school board to approve them. Between that group, one person has been nominated and approved in the last three months.
At the meeting on Friday morning, this Commission will rule on a matter related to a charter school in Washington County, Woodland Prep. If you've forgotten, Woodland Prep is the charter school very few people in Washington County want and one that failed at almost every step in the approval process. But the Commission approved it anyway, because that's what the Commission is there to do — approve charter schools, rules and laws be damned.
The approval of Woodland was so drastically flawed that even state superintendent Eric Mackey, who has up to this point in his tenure as the public schools chief displayed the courage of a field mouse in political matters, penned a letter raising serious concerns about Woodland Prep. (Every single concern was raised by APR in multiple columns written two months ago.)
The school is also facing opposition from Washington County residents, teachers and public employees. The AEA and the Southern Poverty Law Center have each written letters condemning the charter school's approval. And last month, on the floor of the Alabama House, Republican state reps ripped to absolute shreds the approval process.
And while, yeah, Woodland Prep has all the makings of a future cautionary tale for states considering charter schools — particularly those that are operated by out-of-state, for-profit entities — it's also important to remember one thing: It never should have been approved.
In that regard, there is but one entity to blame: The Alabama Legislature.
Because the Alabama Legislature cares far more about flash than about substance when it comes to passing laws, Alabama is stuck with one of the worst charter school laws in America. It's so bad that officials from Mississippi are laughing at us.
No, for real. In reporting on the Woodland Prep mess, longtime education reporter and APR contributor Larry Lee reached out to public school officials in Mississippi to compare the laws. They chuckled when they heard Alabama didn't forbid for-profit companies from serving as management companies for the charters.
And it's actually much worse.
The charter school law in Alabama doesn't specifically assign any state entity with the authority to oversee the Commission. It places the Alabama State Department of Education in charge of ensuring that all authorizers in the state (local school boards can be authorizers too) follow the law, but it doesn't specify that it is in charge of the Commission.  
That's why Mackey wrote a letter asking the Commission not to approve Woodland, instead of demanding that it revoke its earlier approval. No one is quite sure if the superintendent or state board has such authority.
And if it does, it's not a given that any of them want it.
Because the Charter School Commission has been quite busy violating the charter school laws, primarily by ignoring the biggest guarantee that state lawmakers made when the law was passed: That the Commission would approve only charters that met national standards.
To ensure that was the case, state lawmakers approved a contract with the National Association of Charter School Authorizers, which is one of the top entities in America for reviewing charter school applications.
But the NACSA kept turning down applications because they failed to meet their standards. And with pressure mounting on the Commission to approve more charters and get that public education money flowing into private hands, the Commission took a different approach.
It hired the Auburn Center for Evaluation — a group that had zero experience reviewing charter contracts prior to being hired by the Commission. Which was the point.
The Commission sent the Auburn Center a rubric with several areas of evaluation spelled out. The folks at the Center then just had to read through the applications and make sure they addressed each specification. Which, by all accounts, is exactly what the Auburn Center did.
The problem, though, is that such a review doesn't live up to ensuring that the charters are meeting national standards. Or any standards.
That's because, according to two experts who reviewed reports from both NACSA and the Auburn Center, where the NACSA was diving into the various aspects of an application, and using its experience in the field to determine, for example, that an applicant's financial plan was actually workable, the Auburn Center was mostly just ensuring that a financial plan was in place.
That's not a knock on the Center. It did what it was hired to do, and it performed exactly as expected.
At least three applications that were rejected by the NACSA were later approved by the Auburn Center. It's unclear if those applications were amended between the two reviews.
The Commission has now approved more charter schools that failed to meet national standards than ones that did.
That's a problem. And one that should be addressed by a group of lawmakers who promised the public that the horror stories from other states' charter schools wouldn't become realities in Alabama.
Instead, it's all become a giant mess.
Opinion | The clumsier, dumber George Wallace: Donald Trump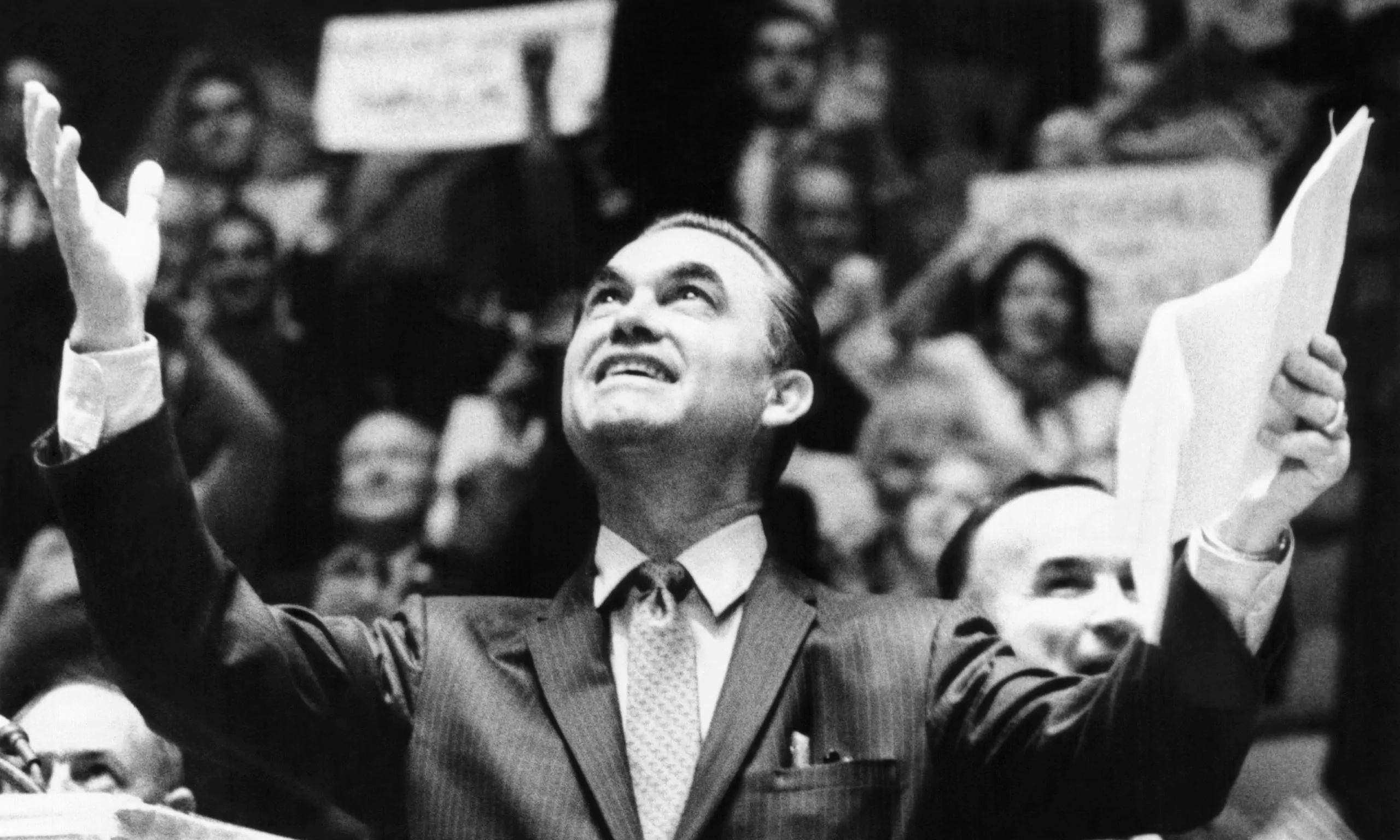 Be afraid, white people. The Blacks and Hispanics are coming for you. Coming for your children. Coming for your wives. And now, the police are being prevented from protecting you.  They're going to take your statues. They're going to take your jobs. They're going to take your rights.
This is the message that the Trump re-election campaign will push. 
It is the only message they have left, as their candidate has so royally screwed up everything else he has touched. 
His precious economy is in shambles — a result of his botching the response to the coronavirus pandemic so spectacularly. There is unprecedented civil unrest — a result, in part, of his overbearing and callous attempts at "law and order" while ignoring the pleas of Black Americans seeking equal treatment. And there is a seemingly endless barrage of embarrassing news, mostly stemming from Trump's Twitter feed and the bumbling group of imbeciles and racists that make up his cabinet and closest advisors. 
So, a culture war is all they have left. And dammit, they plan to play it like a fiddle at a bluegrass festival. 
Trump began his march down this pathway in earnest on Saturday, delivering a disgusting and divisive speech aimed at stoking fear and playing up the Black-v-white culture war. 
On Monday, after a day of golf on Sunday — because even racists rest on the sabbath — he was back at it, attacking, of all people, NASCAR driver Bubba Wallace. Reviving an old story for no apparent reason, Trump called the noose left in Wallace's garage stall a "hoax" — an outright lie, since there was, in fact, a noose in the garage stall — and asked if Wallace had apologized. Of course, Wallace has nothing to apologize for, since he didn't report the noose, didn't investigate it, didn't ask the FBI to look into it and generally handled himself with grace and dignity throughout the ordeal. 
Unlike the president. On any given day. 
But we weren't finished. By late Monday, Trump's chief of staff, Mark Meadows, was on the channel your grandparents claim tells them the truth about stuff, and was sending the scared whites into full-on panic. Meadows, without an ounce of shame or the intelligence to know he should have some, exclaimed that Trump is "the only thing that stands between a mob and the American people." 
(And by "American people," he means white people.) 
"First, it's the statues. Then, it's the businesses. Then, it's their homes," Meadows said. 
It's like a dumber, clumsier, less articulate George Wallace campaign. 
But then, the entirety of Trump's presidential run and presidency has essentially been a slightly updated, less polished George Wallace campaign. Leaning on thinly-veiled racism, stoking racial anger, massaging the fear that so many white people have of anyone who looks slightly different. 
Now, they're going full-Wallace. Because it's all they have. 
Trump has proven that he doesn't care about anything or anyone, and will put his interests above the American people and the security of the country. Hell, he sold out American soldiers without batting an eye. 
So, he will burn this place to the ground, if he must. And 30 percent of the country, at least, will follow along. Happily holding tiki torches and chanting that the Jews won't replace them, like the very fine people they are. 
That hateful rhetoric and the regression it represents — after all this country has gone through, after all the growth and all the progress — is what we should all fear the most.