Emails show Culverhouse dispute unrelated to abortion legislation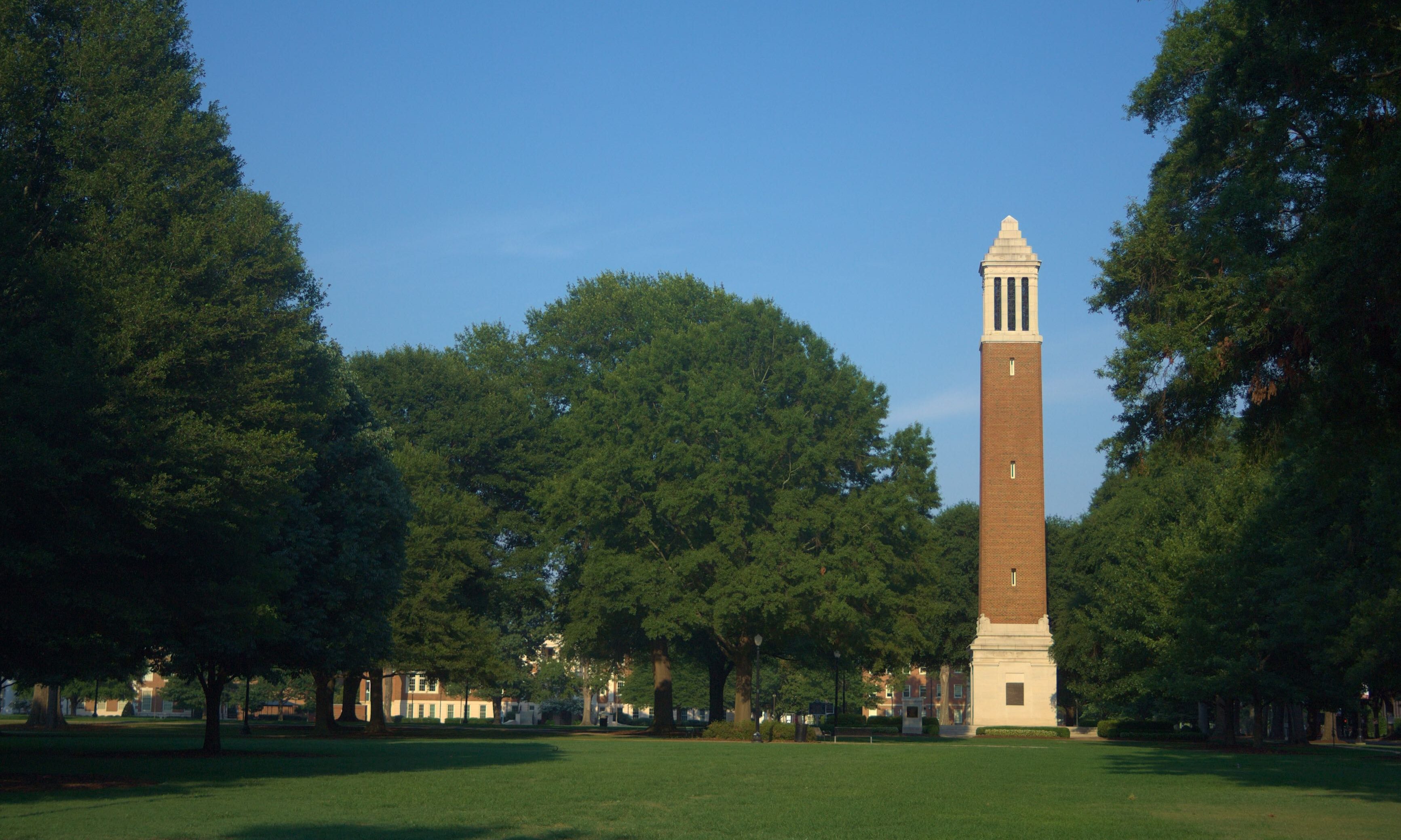 Newly released emails show the dispute between The University of Alabama and Hugh Culverhouse Jr. began at least four days before Culverhouse called for a boycott of the school following the state's passage of restrictive abortion legislation.
University officials said in a statement they considered returning Culverhouse's donation, the largest financial gift in the University's history, and remove his name from the law school because of Culverhouse's demands regarding law school operations.
The emails, released by The University of Alabama System, show that Finnis St. John, chancellor of UA System, made the suggestion to return Culverhouse's $21.5 million donation on May 25, four days before Culverhouse spoke out about the abortion legislation. 
An email on May 24 to UA President Stuart Bell showed that Culverhouse requested the return of $10 million he paid ahead of scheduled payments because he was not pleased with candidates for an endowed chair position in his name. Culverhouse also made demeaning remarks in the email about Law School Dean Mark Brandon.
"I wanted a renowned Constitutional law professor," Culverhouse said in the email. "Someone to make academic waves…These are nice additions to a 3880 faculty with an insecure dean-but they are hardly nationally stature constitutional law figures. I believe Mark, you and I come from different concepts. I want the best law school, not a mediocre law school, whose ranking is a simple mathematical manipulation. I also know you have never dealt with a gift of my size-either for endowed professor or for a something as large as to change the name of the law school. You are unprepared. Mark will always be a small town, insecure dean. The outside world frightens him."
Along with the emails, UA System released a statement reiterating that the dispute between the university and Culverhouse had nothing to do with his comments on the Alabama abortion legislation and was the result of Culverhouse attempting to interfere in law school operations.
"Our decision was never about the issue of abortion," the UA System statement reads. "It was always about ending the continued outside interference by the donor in the operations of the University of Alabama School of Law. As the attached emails factually establish, the donor attempted to influence:
Student admissions;

Scholarship awards;

The hiring and firing of faculty;

The employment status of the law school dean
The donor even sought to shield these emails from public view for reasons that are now obvious."
Culverhouse issued a statement after the release of the emails, saying the emails show that the decision was made after his comments on the recent abortion legislation.
"I am glad the University of Alabama School of Law decided to release emails showing my communications with Stuart Bell and Mark Brandon," Culverhouse said. "The emails further prove that UA returned my $21.5 million donation as retaliation for calling on students to reconsider attending a university that advocates a state law that discriminates against women and is unconstitutional. On my last email to UA officials on May 25, I requested the return of the $10 million I had paid well ahead of schedule with the intention of returning to the original payment schedule."
Culverhouse added that he felt compelled to take a stand and call for a boycott, citing that his father was an officer of Planned Parenthood, and said he heard no talks of the university possibly returning his donation until after he made his public comments about the state's abortion legislation and the call for a boycott of the university.
"The call for the boycott is unrelated to the issue discussed in the emails," Culverhouse said. "Let me be clear, I never asked UA for the full $21.5 million to be returned nor did I hear UA officials discuss that option until after I called for the UA boycott on May 29."
Culverhouse wrote an opinion piece for the Washington Post on June 7, titled "I gave the University of Alabama $26.5 million.They gave it back when I spoke out about abortion," claiming the university made their decision to return his donation because of his abortion comments.
A statement from Kellee Reinhart, senior vice chancellor of community relations for UA system, said Culverhouse's claim was untrue.
"The action taken by the Board today was a direct result of Mr. Culverhouse's ongoing attempts to interfere in the operations of the Law School," Reinhart said. "That was the only reason the Board voted to remove his name and return his money. Any attempt by Mr. Culverhouse to tie this action to any other issue is misleading and untrue."
The University of Alabama Board of Trustees voted on June 7 to return the $21.5 million donation back to Culverhouse and remove his name from the law school.
Print this piece
Alabama leaders remember Auburn head football Coach Pat Dye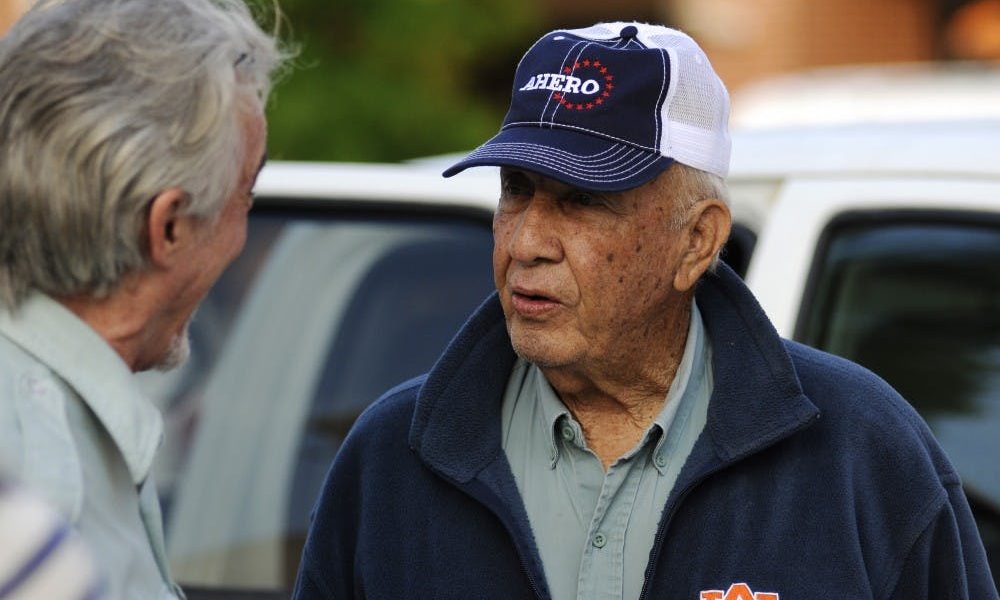 On Monday, former Auburn football head Coach and Athletic Director Pat Dye died from kidney and liver failure. He had recently tested positive for COVID-19 as well. He was age 80. Many Alabama leaders commented fondly on the legendary Auburn football Coach from 1981 to 1992.
Congressman Robert Aderholt (R-Haleyville) said in a statement, "If there was a college football version of Mount Rushmore, Pat Dye could be there among the greats. Not only did he bring Auburn football back into prominence by winning games, SEC Championships, and what probably should have been a 1983 National Championship, he was a wonderful molder of young men. While he will long be remembered for the games he won and the contributions he made to the great Auburn-Alabama rivalry, there are hundreds of people who were touched by him who will carry on his legacy for decades to come."
U.S. Senate candidate former Auburn head football coach Tommy Tuberville said, "Today is a sad day for the Auburn community with the loss of Coach Pat Dye. Coach Dye was a true Auburn man and believed in the value of hard work and "a sound mind, in a sound body and a spirit that is not afraid, and in clean sports that develop these qualities." He helped to instill these Auburn principles in players and fans alike. He was one of the coaching greats of the game, and many including myself learned invaluable lessons from watching him. My thoughts and prayers are with his family for peace and comfort during this time."
U.S. Senate candidate former Attorney General Jeff Sessions said, "The state of Alabama has lost one of its legendary coaches in Pat Dye. The field at Jordan-Hare Stadium in Auburn is named for him. He won four SEC championships at Auburn University, and he coached my choice for the world's greatest athlete, Bo Jackson, and others like Tracy Rocker, the tremendous Outland Award winner. Coach Dye's teams were famous for their toughness and fighting spirit and for never quitting. He brought the Iron Bowl to Auburn and won an upset victory in that historic first game at Auburn in 1989. Pat Dye never lost his country roots or his common touch. My condolences to Coach Dye's family, and to the entire Auburn family."
Alabama Governor Kay Ivey (R) said, "I am saddened to hear of the passing of Coach Pat Dye — a great man, coach and member of the Auburn family. Not only was he a phenomenal football coach, but an even better person. For years, I have known Pat personally and have always valued his friendship and colorful commentary. He had great takes on both football and life. Coach Dye truly embodied the Auburn spirit. He will be missed not only by the Auburn family, but the entire state of Alabama. War Eagle, Coach. Your life and legacy lives on."
Former State Rep. Perry O. Hooper Jr (R-Montgomery) said, "We lost a great Coach and a Great American today!Coach Pat Dye passed away this morning."
U.S. Senator Doug Jones (D-Alabama) said, "Coach Dye was larger than life-a true legend. Not only did he win countless Auburn football games at the helm of championship teams, but more importantly he won the hearts of so many in Alabama and beyond. He truly was a man of great character and my heart is heavy hearing the news of his recent passing. Louise and I will be keeping his loved ones in our prayers."
U.S. Representative Bradley Byrne (R-Montrose) said, "‪Coach Dye was always so friendly, encouraging, and just a true joy to be around. Rebecca and I join so many others in mourning his passing and remembering a life most certainly well lived."
Alabama Republican Party Chairman Terry Lathan said, "Moments I'll always remember and be grateful for- celebrating my birthday with an Auburn man and legend. Wings up Coach as he walks humbly with God. "I believe in my Country, because it is a land of freedom and because it is my own home, and that I can best serve that country by doing justly, loving mercy, and walking humbly with my God."-Auburn creed."
"I was saddened to hear about Coach Dye's passing this morning," said Second Congressional District candidate Barry Moore. "Everyone in Alabama knew him, and those who knew him well knew what a fine person he was."
Auburn Athletics Director Allen Greene said, "For four decades, Coach Dye showed all of us what it looks like to be an Auburn person. His coaching exploits are well known, securing his induction into the College Football Hall of Fame. His skills as an administrator were equally formidable, resulting most notably in bringing the Iron Bowl to Jordan-Hare Stadium. Just like his football teams, Pat Dye the athletic director was tenacious, never backing down from a fight when he believed Auburn's good name and best interests demanded it. Thanks to his tenacity, I'll always treasure my first home Iron Bowl, celebrating victory on the field that bears his name."
Current Auburn Head Football Coach Gus Malzahn said, "Coach Dye was much more than a hall of fame coach and administrator at Auburn. He was an Auburn leader and visionary. He not only returned the football program back to national prominence during his tenure, but was a key figure in bringing the Iron Bowl to Auburn and made an impact on the university and in the community. He embodied what Auburn is about: hard work, toughness and a blue collar mentality. Coach Dye's impact on Auburn is endless and will stand the test of time. "
Dye also coached for six seasons at East Carolina University and one season with the University of Wyoming. Dye played football at the University of Georgia and was an assistant football coach under legendary University of Alabama head football Coach Paul "Bear" Bryant. Dye's overall record as a head coach was 163-62-5. He was 99-39-4 at Auburn where he is the third winningest coach in the history of the program.
Print this piece