Kamala Harris campaigns in Birmingham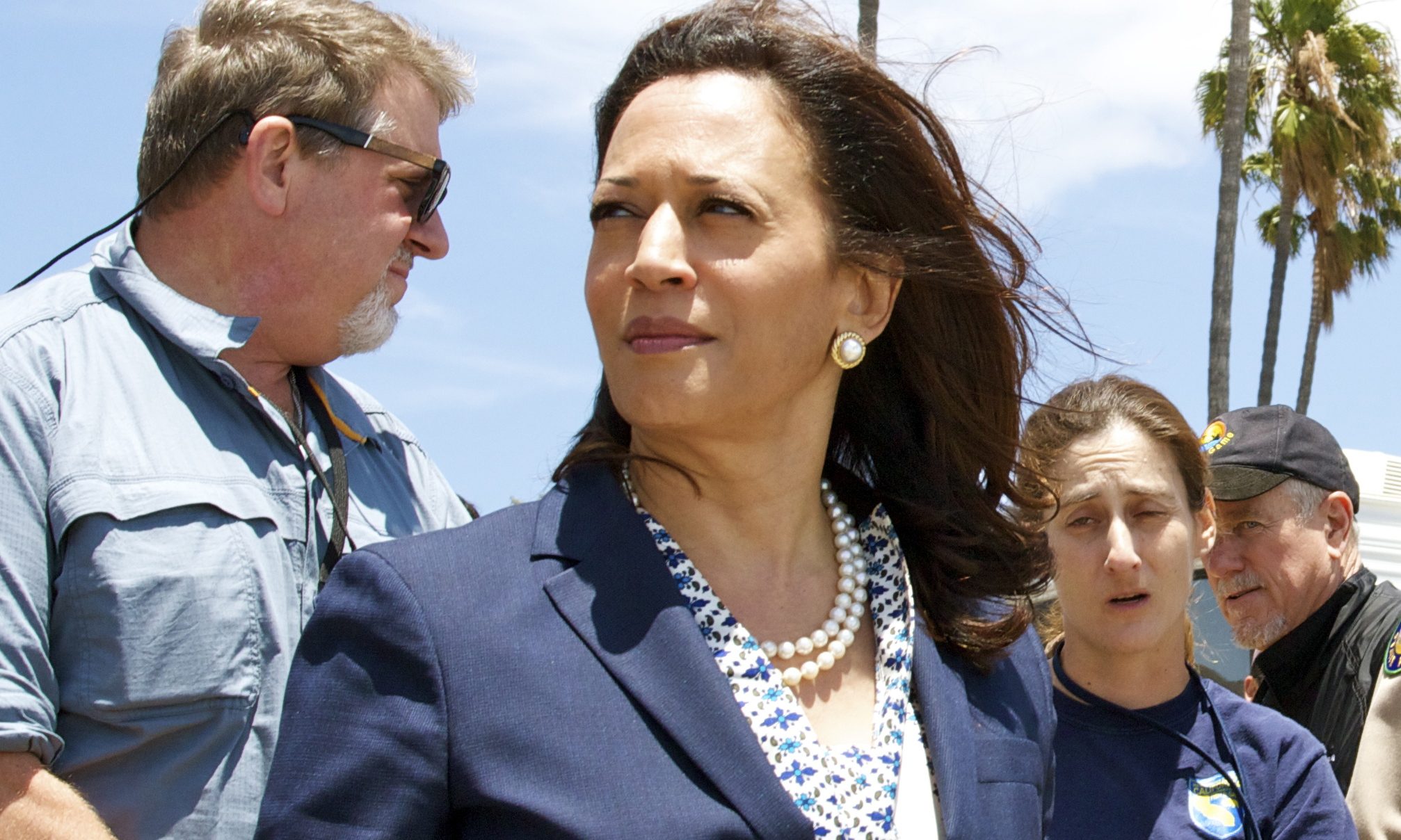 U.S. Sen. and presidential candidate Kamala Harris, D-California, campaigned Friday in Birmingham as part of a Southern tour through that included stops in Montgomery and South Carolina.
"This is an inflection moment in the history of our country," Harris said. "Who are we? I think we all know part of that answer, and that is we are better than this."
Harris said when she was growing up, she would come home with something that happened, and her mother would ask, "What are you going to do about it? So I decided to run for president of the United States."
"There are a lot of folks in this country who are rightfully distrustful of this country, this government and its leader," Harris added.
"America's economy is not working for working families," Harris added. "People are working, but they are working two and three jobs. In our America, no one should have to work more than one job to put a roof over their heads."
Harris said if elected, she would give a tax credit of $8,000 to Americans making less than $100,000,
"But how are you going to pay for that?" Harris said. "We are going to repeal that tax bill that Republicans passed. That is how we are going to pay for it."
Harris said 94 percent of public school teachers purchase classroom supplies and materials out of their own pockets, and they make 11 percent of similarly educated professionals.
"We are not paying them their value," she said.
Harris said as president she would work on closing the teacher pay gap. In Alabama, that is $14,500 a year.
"Seventy-seven percent of the teachers in Alabama are women," Harris said.
"Since the beginning of time, women have not been paid equally with men," Harris added. "Women make 80 cents on the dollar that a man makes. Black women, 63 cent on the dollar. Native-American women make 56 cents on the dollar. Latina women, 53 cents on the dollar."
Harris that in gender pay disputes, she would shift the burden of proof from that woman to the corporation and for every 1 percent of differential, the company would pay 1 percent of their profits to go back to pay a fine.
Harris said schools have drills where students learn how to hide in a closet in case there is a man wandering the halls with a gun.
"What are we waiting on to get serious about guns?" Harris asked. "What we are waiting for is for Congress to have the courage to act."
"After I am elected, I will give Congress a hundred days to put a bill on my desk," Harris said. "If that doesn't happen, I am prepared to take executive action."
Harris said she would instruct the ATF to take licenses from gun dealers who fail to follow the rules and would require everyone who sells more than five guns in a year to do comprehensive background checks on buyers and would prepare to put a ban on the importation of assault weapons.
"Access to healthcare should be a right and not just a privilege," Harris stated.
"There is a full on assault against women and their access to reproductive health care," Harris said. "We are going to fight it every day of the week."
Harris said her Department of Justice would require that any law affecting women's reproductive health rights would have to pass a DOJ review if it is coming from a state with a history of infringing on women's reproductive health rights.
"Until it clears constitutional review, it can't be enforced," she said. "We are going to go on the offensive."
"Climate change is real," Harris said. "It represents an existential threat to our survival as a species."
"We have leaders pushing science fiction instead of science fact and this is one of the most urgent reasons why we need a new president of the United States," Harris continued.
Harris said when our "supposed commander in chief" prefers to take the word of the Russian president, a North Korean dictator and a Saudi prince over the word of our own intelligence agencies, "We need a new commander in chief."
"Powerful forces are trying to sow hate and division," Harris said, "But the vast majority of us have more in common than what divides us."
"One of our greatest strengths of our nation is that we are aspirational," Harris told the crowd of about 200 at the UAB Hilton Hotel.
Harris was introduced by State Sen. Linda Coleman-Madison, D-Birmingham.
Coleman-Madison warned that there are forces that want to see a return to back alley abortions and a loss of lives. Coleman-Madison added that they struck down Section Five of the Voting Rights Act, and now, there are photo ID laws.
Coleman-Madison said when she was growing up they said a woman's place is in the house.
"I agree with them," Coleman-Madison said. "A woman's place is in the house — the White House."
"Kamala is leading the fight to hold the Trump Administration accountable.
Harris said she has had her eye on Coleman-Madison and her fight in the Alabama Legislature.
The Alabama presidential primary will be March 3, 2020.
U.S. Supreme Court rules Alabama can ban curbside voting
"The District Court's modest injunction is a reasonable accommodation, given the short time before the election," the three dissenting justices wrote.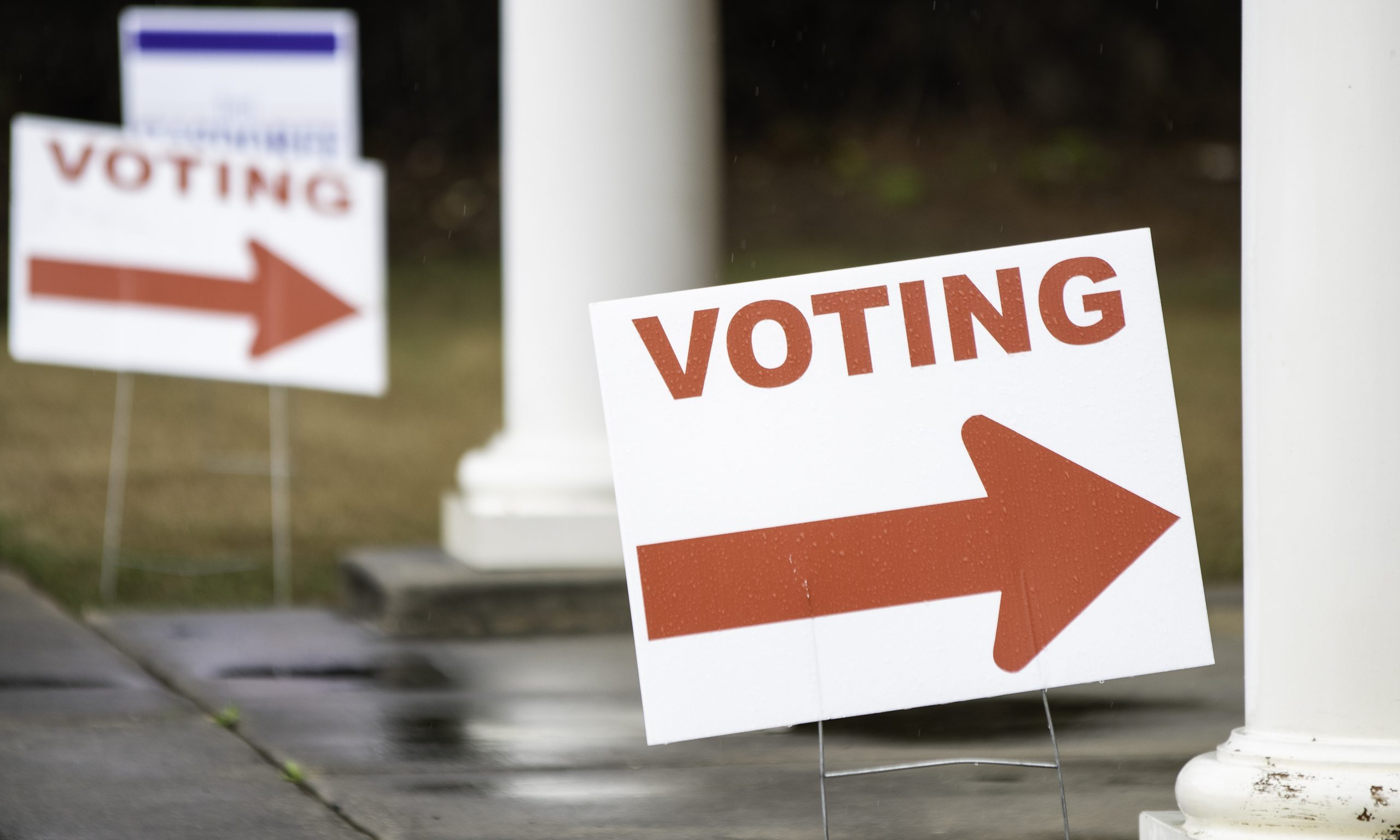 The Supreme Court, in a 5-3 decision, allowed Alabama Secretary of State John Merrill to ban curbside voting, staying a district court injunction that had allowed some counties to offer curbside voting in the Nov. 3 election amid the COVID-19 pandemic.
The Supreme Court's majority in its order declined to write an opinion, but Justices Stephen Breyer, Elena Kagan and Sonya Sotomayor's five-page dissent is included.

The lawsuit — filed by the NAACP Legal Defense and Educational Fund, Southern Poverty Law Center, American Civil Liberties Union, ACLU of Alabama and Alabama Disabilities Advocacy Program — was brought on behalf of several older Alabamians with underlying medical conditions.
"The District Court's modest injunction is a reasonable accommodation, given the short time before the election," the three dissenting justices wrote. 
Sotomayor, who wrote the dissent, closed using the words of one of the plaintiffs in the case. 
"Plaintiff Howard Porter Jr., a Black man in his seventies with asthma and Parkinson's disease, told the District Court, '[So] many of my [ancestors] even died to vote. And while I don't mind dying to vote, I think we're past that – We're past that time,'" Sotomayor wrote. 
Alabama Secretary of State John Merrill on Wednesday applauded the Supreme Court's decision. 
"I am proud to report the U.S. Supreme Court has now blocked a lower court's order allowing the fraudulent practice of curbside voting in the State of Alabama," Merrill said in a statement. "During the COVID-19 pandemic, we have worked diligently with local election officials in all 67 counties to offer safe and secure voting methods – including through the in-person and mail-in processes. I am glad the Supreme Court has recognized our actions to expand absentee voting, while also maintaining the safeguards put into place by the state Legislature."
"The fact that we have already shattered voter participation records with the election still being 13 days away is proof that our current voting options are easy, efficient, and accessible for all of Alabama's voters," Merrill continued. "Tonight's ruling in favor of election integrity and security is once again a win for the people of Alabama."
Sherrilyn Ifill, president and director-counsel of the NAACP Legal Defense and Education Fund, expressed frustration after the ruling in a tweet.
"Another devastating loss for voters and a blow for our team fighting to ensure safe voting for Black and disabled voters in Alabama. With no explanation, the SCOTUS allows Alabama to continue making it as hard as possible for COVID-vulnerable voters," Ifill wrote.
Curbside voting is not explicitly banned by state law in Alabama, but Merrill has argued that because the practice is not addressed in the law, he believes it to be illegal. 
A panel of federal appeals court judges on Oct. 13 reversed parts of U.S. District Judge Abdul Kallon's Sept. 30 order ruling regarding absentee voting in the upcoming Nov. 3 elections, but the judges let the previous ruling allowing curbside voting to stand. 
In his Sept. 30 ruling, Kallon wrote that "the plaintiffs have proved that their fears are justified" and the voting provisions challenged in the lawsuit "unduly burden the fundamental Constitutional rights of Alabama's most vulnerable voters and violate federal laws designed to protect America's most marginalized citizens."
Caren Short, SPLC's senior staff attorney, in a statement said the Supreme Court's decision has curtailed the voting rights of vulnerable Alabamians.
"Once again, the Supreme Court's 'shadow docket' – where orders are issued without written explanation – has curtailed the voting rights of vulnerable citizens amidst a once-in-a-century public health crisis. After a two-week trial, a federal judge allowed counties in Alabama to implement curbside voting so that high-risk voters could avoid crowded polling locations," Short said. "Tonight's order prevents Alabama counties from even making that decision for themselves. Already common in states across the South and the country before 2020, curbside voting is a practice now encouraged by the Centers for Disease Control and Prevention (CDC). It should be a no-brainer to implement everywhere during a pandemic; the Alabama Secretary of State unfortunately disagrees, as does the Supreme Court of the United States."