Ivey announces "Take the Lead, Alabama" Initiative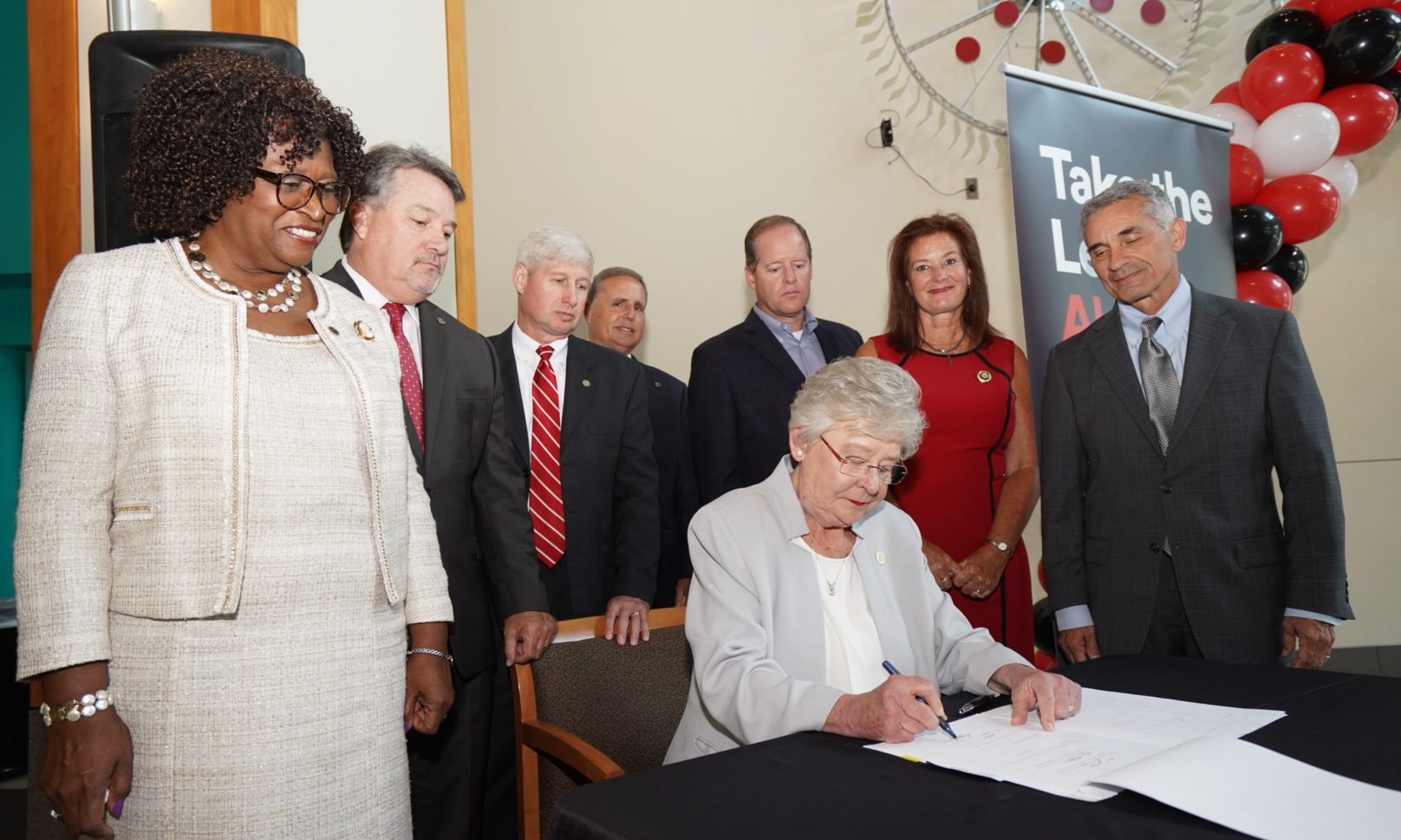 Monday, Alabama Gov. Kay Ivey announced her "Take the Lead, Alabama" initiative at a press conference. Alongside legislators, the governor expressed her steadfast commitment to education reform in the state of Alabama.
"Since taking office, I've made improving education a top priority," Gov. Ivey said. "As a former teacher, I recognize that strong leadership and a strong plan are necessary components to improving our education system. Through my 'Take the Lead, Alabama' initiative, we will shake up how we do things in our state to improve educational outcomes for students in every region. I encourage every Alabamian to join me in supporting this constitutional amendment, so that Alabama can take the lead!"
The Alabama Legislature recently passed Senate Bill 397 during the 2019 Regular Legislative Session. The constitutional amendment would replace Alabama's current, elected State Board of Education with a governor-appointed Alabama Commission on Elementary and Secondary Education.
If approved by the people of Alabama it would arguably make Ivey the most powerful governor in the modern history of the state, certainly in the field of education.
The constitutional amendment will also establish the Secretary of Elementary and Secondary Education replacing the old state school superintendent. The new Secretary will be appointed by the commission. The governor's appointments and the secretary must be confirmed by the Senate and will be required to have the geographical, gender and racial diversity that reflects our public-school systems here in Alabama.
Alabama Senate President Pro Tempore Del Marsh (R-Anniston) is the sponsor of Senate Bill 397.
"I want to thank Governor Ivey for taking the lead on this. No issue is more important in Alabama than education," Senator Marsh said. "Next March, the voters will have the chance to send a strong message that we want a school board that is capable of making decisions in the best interests of our schools, teachers and students."
Proponents of the massive change in the education structure like to point out that the top states in The National Assessment of Educational Progress (NAEP): Massachusetts, New Hampshire, New Jersey, Virginia, Florida, Indiana, Vermont, South Dakota, and Iowa all have governor-appointed boards.
"I believe students learn best when innovation is allowed to take place in the classroom," Marsh continued. "If we have a school board that is made up of qualified individuals who are held accountable, we can increase local control, reduce the amount of time the Legislature spends on education reform and put the power back where it belongs, in the hands of educators."
This constitutional amendment will establish the commission's functions, as provided by general law, and will also specifically include emphasis on implementing a consistent course of study standards, comprehensive teacher certification and professional development programs, and an accountability and assessment program.
If the voters approve this constitutional amendment, the governor will then appoint a diverse team of current and former educators, administrators and other officials from across the state to consult with and make recommendations to the commission on a regular basis, relating to the operations and functions of the Alabama Department of Elementary and Secondary Education.
SB398 requires the governor to appoint the three minority members of the commission only from lists prepared by the minority caucuses in the Alabama House and Senate. If the governor does not like any of the three names on the list, the minority caucus will provide a new three name list.
"I applaud the Legislature for giving final passage to a law that will guarantee the Legislature's minority party a strong voice during the appointment process," Gov. Ivey said. "Bipartisanship has and will continue to be a major focus of my administration."
Governor Ivey officially signed SB398 during her press conference Monday.
"This legislation reaffirms that in order for us to make substantial and positive changes to our state's education system, we must all work together," Ivey added. "By doing so, we will undoubtedly create a better future for our students."
Alabama is one of only six states with an elected school board appointing a chief state school officer. All of Alabama's neighboring states have governor-appointed school boards.
Ivey and the legislature are asking Alabama voters to voluntarily surrender tremendous power to the governor and the Senate. Presently, voters decide who sits on the state Board of Education. Ivey and Marsh believe that the people will voluntarily give up this power in the hope that it will lead to improved educational performance.
U.S. News and World Report recently ranked Alabama dead last among the states for education. Alabama elementary school students tested 50th in math and 46th in reading. Less than half of Alabama fourth graders were competent in the two subjects in recent NAEP testing. Only 33 percent of public school children were competent in science.
Voters will get to decide when they vote on the constitutional amendment on March 3.
Print this piece
State Superintendent Mackey addresses concerns about plans for public schools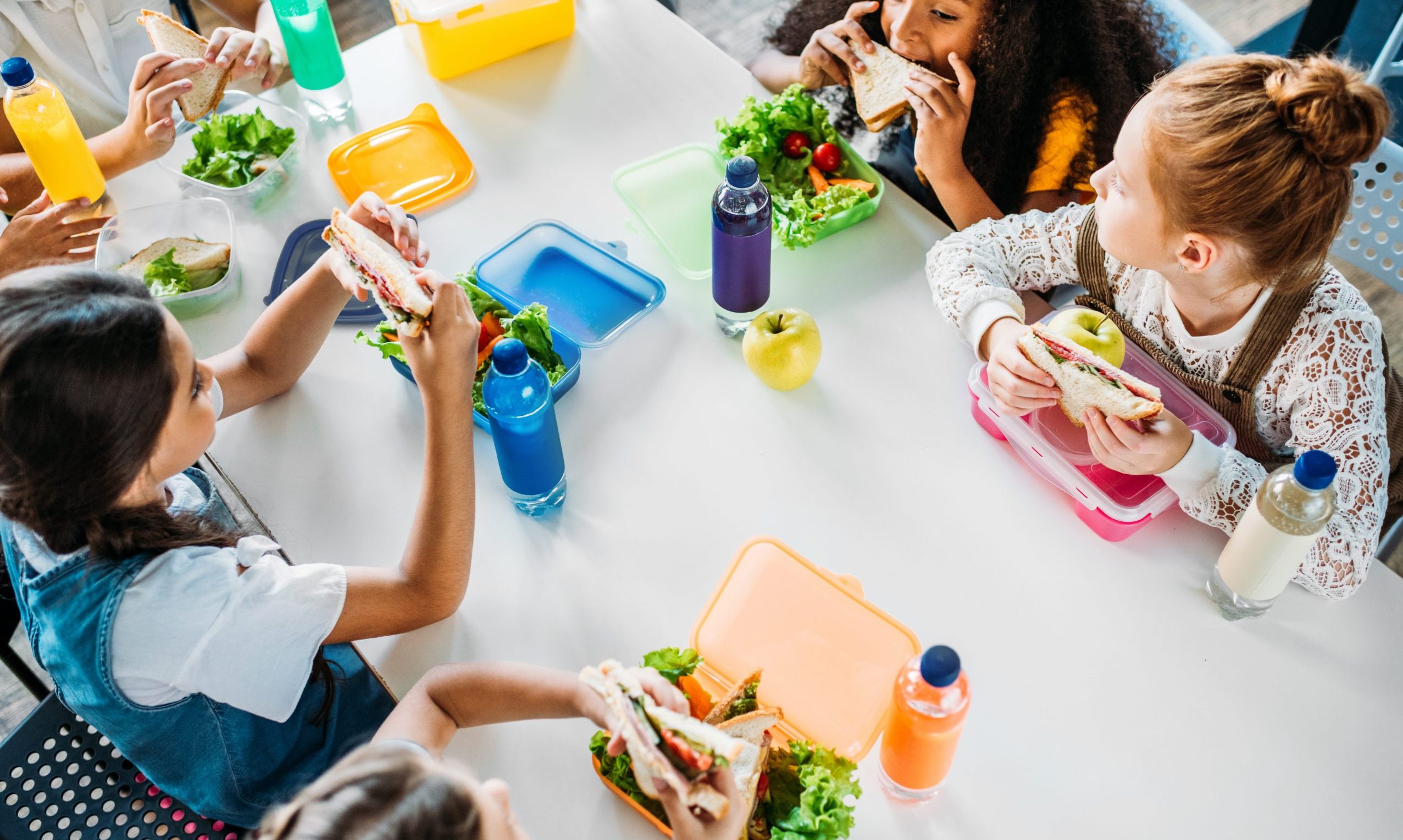 Over the last few days, several public school principals in Alabama — most of them from more rural districts — have spoken with APR about a number of concerns they have about the state's plan for moving forward with the 2019-2020 school year in the midst of the COVID-19 outbreak. 
The principals were not angry or even necessarily critical of the guidance being issued from the Alabama State Department of Education and their local school boards. Instead, they were simply worried about the safety of their staff and faculty, and they were confused, in some cases, about what they can and can't do to protect themselves and their staff and to provide food and coursework to their students. 
With things moving so quickly in such an unprecedented situation, it probably should be expected that communication isn't always the best. So, state Superintendent Eric Mackey spoke with APR about the specific concerns of the principals and offered helpful guidance to teachers, principals and superintendents on what he and state leaders expect from them moving forward. 
Q: One of the first questions the principals had was about employees and teachers who have underlying health issues that make them more vulnerable to coronavirus. They're worried about those staff members coming back to work next week, even in a setting without students. Can anything be done to protect them? 
Mackey: Well, of course. We don't want anyone who has a health condition like that to be put in danger. I know everybody's anxious, really scared — some maybe more so than they need to be and others not as much as they should. We have about 10 people in here in the office today. We're being cautious. Washing hands, wiping down with Clorox wipes. We have some people who need to be more scared about it. One of our vital employees has a heart condition, another is a cancer survivor. We've told them not to come in. That's just how it has to be. They can contribute what they can from home. 
And I suggest that be the case for these schools. If you have an employee with an underlying condition, we need to look at ways for them to contribute — if there's a concern with everyone pulling their own weight — ways that don't put them at risk and protects them. Because that is absolutely the first priority. Maybe they can't come in. But someone needs to be calling parents and making sure they have everything. There are ways to do this.    
Q: Another concern is the close quarters of the food prep areas for employees working to get lunches out for kids to pick up. 
Mackey: Yeah, that is something that we've worked, something we've put a lot of thought into and we are concerned about it. But at the end of the day, these things are a balance. It is very important for us to get the meals out to the kids. We know from the response just how important it is. But in doing so, our people have to follow the standards, and being six feet apart is not always practical. What I want people to do is be safe first. Wear gloves and masks and whatever they can to protect themselves and the area around them. 
One thing I'm more concerned about right now is that our cafeteria crews won't be able to keep up with this pace. It's one thing to have these folks do this work for two or three weeks. But the same men and women can't do it forever. They need breaks just like everyone. And as this stretches on, we're going to have to consider changing people out. You might know already, but a cafeteria worker at one of our schools in north Alabama tested positive for (COVID-19) last week. So far, it doesn't appear as if any other people were infected. But we closed that school down and stopped the meals from there. As this spreads, it was bound to happen, but it's another indication of just how cautious we all need to be and how real these concerns are.
Q: Because the schools provide meals to any student who asks for one, some of the schools are running low on meals due to kids from other districts and homeschool kids coming in and getting lunches. Can anything be done to alleviate that situation? 
Mackey: There should be some help coming on that. We just received our waiver (Wednesday) to start serving meals for pickup at all of our schools, not just the schools in high-poverty areas. So, we're going to start rotating the schools that serve, maybe do five in a district and rotate them around each week. That plan is still being worked on. 
Q: Teachers and principals are also very concerned about the process of handing out packets, and then having those packets returned to them. Have you heard this from other folks around the state, and what do you tell them? 
Mackey: I've gotten quite a few questions about handling packets. Again, a totally understandable concern. We have people doing really innovative things to get packets to students. Some districts are mailing packets if they can afford it — and I understand that is not cheap and I'm not recommending it. Other districts are running a bus route once per week. And we've given advice to them on that: Don't go in the house, keep your safe distance, handle with gloves, use sanitizer as often as possible. And that's the main advice we've given to our superintendents — figure out a way that keeps you and your people safe.  
Q: It seems as if what you're saying on almost everything is that this is a unique situation and you're not going to question people who get the job done the best they can and keep people as safe as possible. Accurate? 
Mackey: Absolutely. One of our biggest issues is always communication, and it's understandable to a degree. I'm telling superintendents and they're passing that information on to their principals and they're implementing things with their teachers and staff. We've all played that old game, and we know that information just gets twisted sometimes when it goes through several channels. But know this: Safety is always first. If you're doing something and you don't feel it's safe, back out of it, tell your principal you don't think it's safe. Hopefully, we can get that resolved at that level, but if need be, take those concerns higher. Don't do things that you feel are unsafe for you. That's not what any of us want. 
Q: Is that same level of flexibility there for the actual school work and how principals and teachers get that handled?
Mackey: It is. I had a principal today ask if it was OK if he told his parents that the kids didn't have to do the work and they'd receive whatever grade they had going into this. But if they did the work, he was giving out bonus points up to 10 full points on the final average. I told him that was absolutely fine. It doesn't punish the kids because of this situation and it provides them with incentives to continue doing the work and continue learning. And that's the key here. 
Q: Has there been any thought to altering the way things are done next year — possibly taking a few weeks at the start of the year for review and to get the students back up to speed — and tinkering with the start and end times? 
Mackey: There have been many, many discussions, and they're still ongoing. I've spoken to a number of legislators who have quite a few ideas. At this point, there are basically three main options we've discussed. One that I've had from legislators is to extend the school year from 180 to 190 days, which would give us 10 extra days, two full weeks at the start to have a review period. And we can absolutely do that, except that costs money. Someone has to pay for that, and a school day in Alabama costs just under $21 million per day. I don't see us having an extra $210 million at the end of this coronavirus. A second option that legislators have asked about is giving assessments at the start of the year, and working off those. We actually purchased some really great assessment tools last year. And finally, the third option is to compress the school year and take the first three to four weeks and teach what would have been teaching the final month of this school year. We're still working through those to see what we think is best.
The main thing I want everyone to understand is that this is an unprecedented event that's taking place. You go into a school year and you expect to deal with things like tornadoes or ice storms that close schools. But not this. We're all trying to work our way through it and do what's right for the students. But we also want our teachers and staff and principals to be safe and protect themselves.
Print this piece