Ivey attends ribbon-cutting ceremony for the Invention to Innovation Center at UAH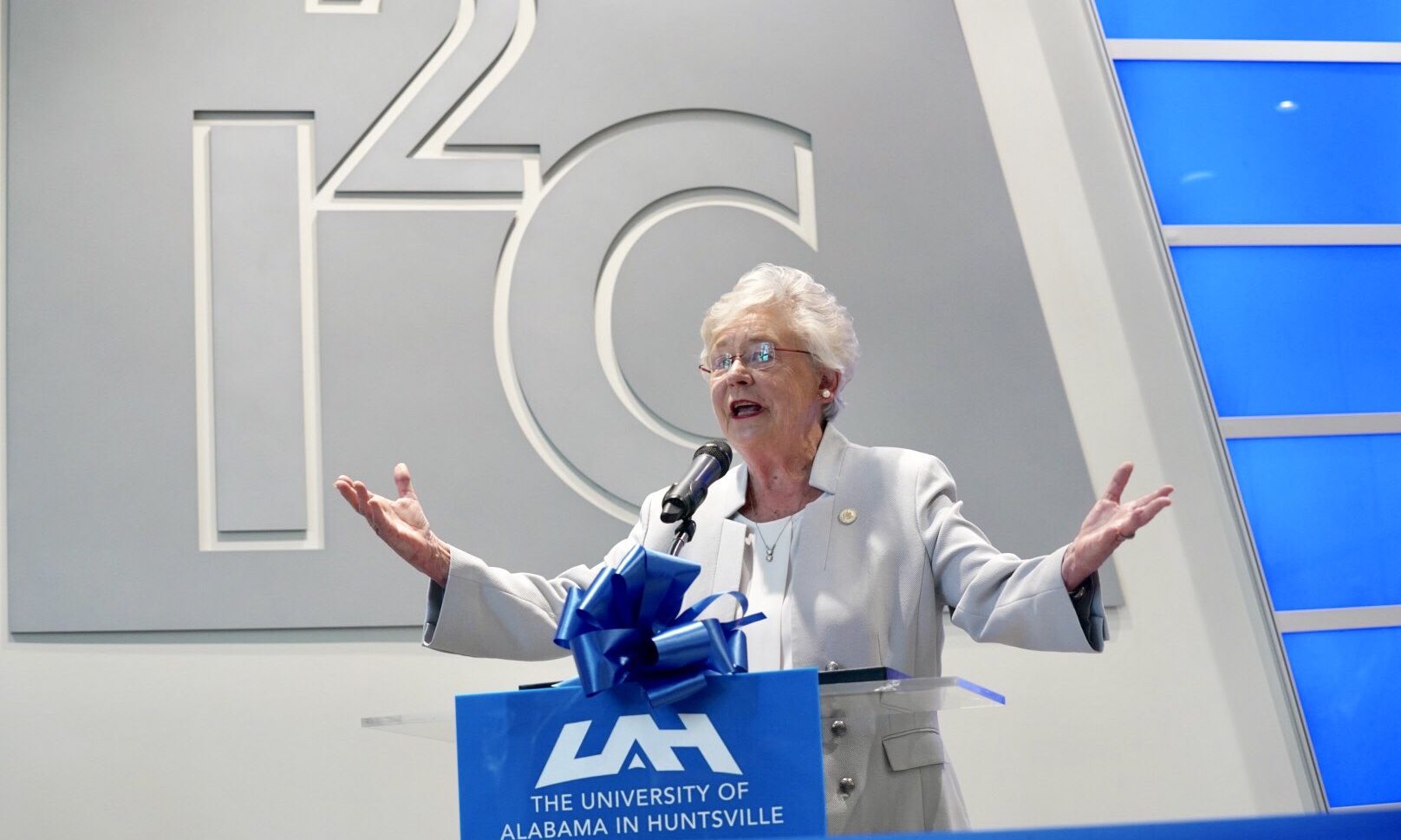 Monday, Alabama Gov. Kay Ivey attended the ribbon-cutting ceremony for the Invention to Innovation Center (I²C) on the campus of The University of Alabama in Huntsville.
"Today, we are celebrating a new era of innovation in the city of Huntsville and the entire state of Alabama," Gov. Ivey said. "The Invention to Innovation Center creates the ideal environment to foster STEM-focused learning opportunities, collaboration and new business development. I look forward to seeing the many bright ideas produced at this remarkable facility for generations to come!"
UAH President Robert Altenkirch said that the goal of the I²C is to increase the number of inventions that are developed into successful innovations, startup firms, and growth initiatives spurring both the economy and technological progress.
"Success will be measured by one increased numbers of high-tech startups, two expansion opportunities for existing high-tech companies, and three diversification of the employment base to include more private sector jobs," President Altenkirch said.
Economic Developer Dr. Nicole Jones told the Alabama Political Reporter, "Thank you to all who collaborated to form the Invention to Innovation Center (I²C), a regional initiative on the University of Alabama in Huntsville (UAH) campus that accelerates commercialization of technology-based ventures through incubation, co-working, mentorship, funding, and strategic support. As an alumna of UAH, it is wonderful to witness another expansion that fosters creativity and incubation of ventures that support all of Alabama's dominant industries."
The I²C is a regional initiative that fosters, promotes, and accelerates the commercialization of technology-based ventures through incubation, co-working, mentorship, funding, and strategic support.
Huntsville Mayor Tommy Battle said, "The UAH I2C is now open. This will be a great asset for Huntsville, UAH, faculty, and entrepreneurs."
Attendees included Governor Kay Ivey, UAH President Dr. Robert Altenkirch, UAH I2C Director Rigved Joshi, Madison County Commission Chairman Dale Strong, Economic Developer Dr. Nicole Jones, State Representative Howard Sanderford, State Representative Andy Whitt, Carrie Suggs with US Senator Richard Shelby's office, Tiffany Noel with Congressman Mo Brooks' office, and representatives from the Tennessee Valley Authority, the City of Huntsville, City of Madison, UAH Foundation, UAH Lancers, and many additional leaders from the public and private sector.
The three-story, 46,650-square-foot building is adjacent to UAH's College of Business building with direct access provided on the second and third floors. It will also be within walking distance of the M. Louis Salmon Library, the Shelby Center for Science and Technology, and the Engineering Building.
"The I²C space combines three interconnected elements: shared workspace, co-working community, and collaborative co-creation," said I²C director Rigved Joshi. "The I²C facility and programs will support entrepreneurs on building scalable, investable, high growth, technology focused businesses that will serve as catalysts for economic development and regional innovation."
UAH says that the three-pronged mission of the I²C is to focus on: Stimulating growth of new and existing science and engineering high-tech companies; catalyzing formation of a resilient entrepreneurial ecosystem in the northern Alabama and south central Tennessee regions; and building partnerships with various entrepreneurial ecosystems and hubs to create pathways that empower, ignite, and motivate the community to make ideas happen.
The I²C is intended to serve as the focal point for incubation, education and support for entrepreneurs across the 15-county region in northern Alabama and south central Tennessee.

Lawsuit claims governor ignored nomination process to appoint probate judge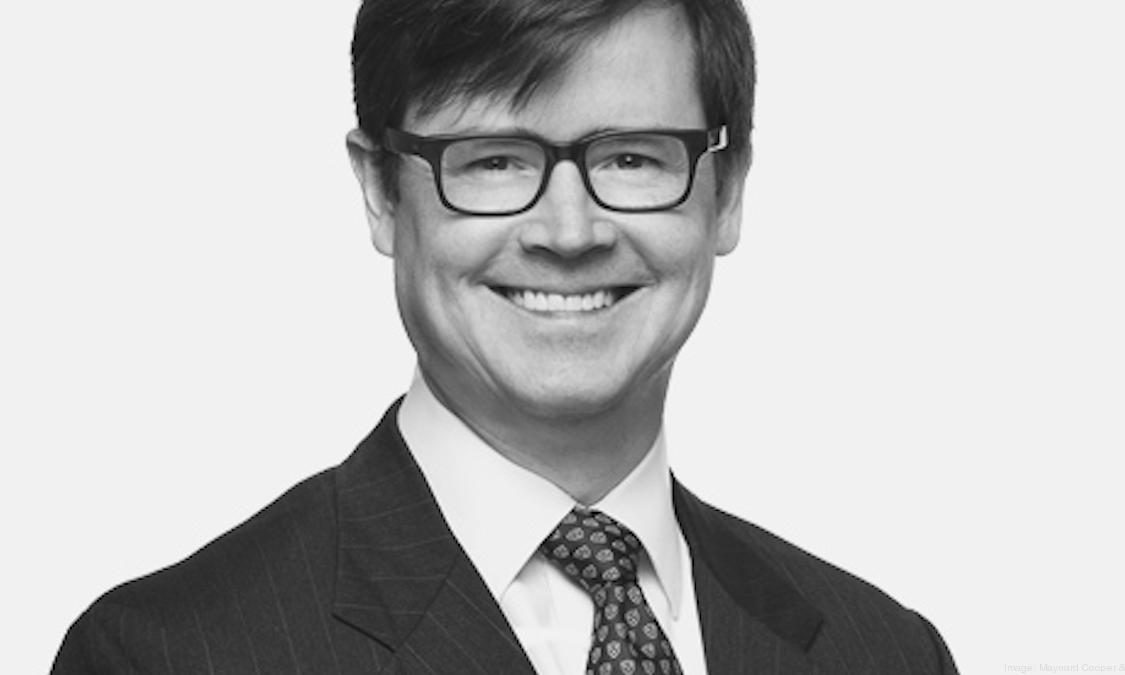 A lawsuit filed Wednesday is challenging Gov. Kay Ivey's appointment of Birmingham attorney James "Jim" Naftel II as Jefferson County probate judge place 1.
The suit, filed the day Ivey announced the appointment, alleges she circumvented the Jefferson County Judicial Commission's nominating process. She should have selected an appointee from a list of three nominees provided by the commission as the state's Constitution requires, the suit says.
"Because Judge Naftel was not lawfully or properly appointed as Probate Judge of Jefferson County, he is currently usurping, intruding, and unlawfully holding that office," the suit alleges.
Ivey's office said she disagrees with the suit's interpretation of the law. 
"The state constitution gives the governor the authority to fill this vacancy," said Gina Maiola, Ivey's press secretary. "Judge Naftel is highly qualified to serve as probate judge, and the governor looks forward to his many years of excellent public service to the people of Jefferson County and the state as a whole."
Barry Ragsdale, an attorney with the firm Sirote & Permutt, P.C., said that he has no issue with who Ivey chose, only how she did it.
"I frankly have nothing but respect for Judge Naftel," Ragsdale said. "I think he'll make a great probate judge. I think he's going to end up being the probate judge, but it's about protecting a process that we've had in Jefferson County for 70 years."
Jefferson County was the first of six counties to create such a commission. It originally applied only to Jefferson County Circuit Court, but that was expanded in 1973 to include any judicial office, the suit says — including probate judges. 
Ragsdale said it is important because the process is meant to provide local input into whom potential judges are. Commissioners are local citizens who likely know the people they nominate, whereas a governor probably doesn't. 
"That takes most of the politics out of it," Ragsdale said. He noted that before the first commission was created in 1950, George Wallace appointed his relatives to the bench when vacancies opened. A local screening process prevents that, Ragsdale said.
"We have that, we fought for it, and we fought governors for decades to follow the process," he said.
Ragsdale believes this is a case of a governor simply wanting to exercise power, he said.
"She's absolutely wrong about what the law says, and we intend to prove that," Ragsdale said.