Opinion | Kayo — one man saw mill — last generation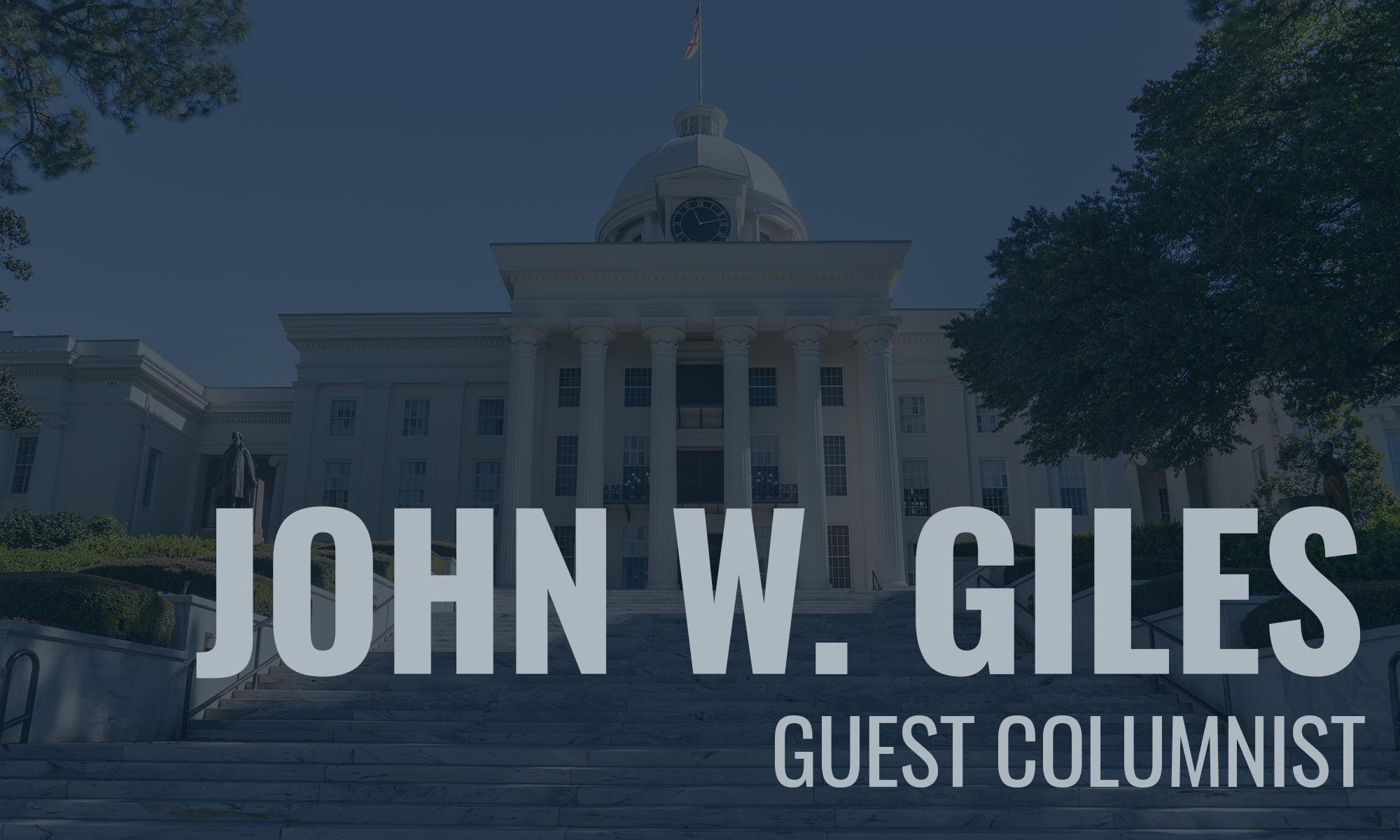 As we travel down the road of life, we often meet extraordinary people, who enrich our path beyond measurable standards. This is an amazing story about a rare, yet simple man named Kayo, who in my estimation is a legend. One day his skills, trade and livelihood will be extinct like so many other rural treasures, when he passes on. I have wanted to commit this story to paper for quite some time but needed to ensure the timing was right and did not want overlook any of these rich details of this story steeped in the traditions of the Deep South. This allegory is truly a message of living out the gospel as a Christian, touching so many.  The contents here should be a book, but I will try to compress this into a short story mega-blog.  
Seventy-two years ago, Charles A. (Kayo) Sipper was born in a one room farmhouse (now Kayo's Cabinet Shop), located in central Crenshaw County. His father nicknamed him Kayo inspired by the newspaper cartoon. Today on Sipper Ridge stands a cluster of homes, barns, sheds and sawmill where three Sipper brothers currently live. Four of Kayo's five siblings were also born in this one room home, in addition, his father and his nine siblings who were born here as well. The Sipper family has occupied these seventy acres of promise land in Crenshaw County since 1860, when his great-great grandfather came to these parts to homestead.
Crenshaw County is fertile concentrated ground for Churches of Christ.  Kayo's childhood dream was to preach the gospel and have a family. That he did.  He attended and graduated from Alabama Christian College in Montgomery where he met his bride Olivia in 1967; they married in 1969 (50 years), have two sons, Josh, Sam and five grandchildren.  Kayo has been preaching the Gospel for over 50 years and was at one church alone for 30 years. 
 I first met Kayo when we bought our farm in 2004; we were looking for someone with a large wood planer to dress out wood we accumulated after Hurricane Ivan. I am not sure why, but even today he calls me John Giles. My friends call me John, but in this region of the south, I am generally referred to as Mr. G, Mr. John or Mr. Giles, but Kayo has always called me John Giles, to me it's comical!  Being a complete stranger to the area and seeking common ground, I mentioned I was friends with John Harrison, who I met in 1989.  For years he was a local banker and mayor.  That is all it took, from that point forward, I was immediately adopted into the family.  He barely knew me when he delivered a wagon load of rough saw timber, we bought to wrap the outside of our home.  He first showed me some tips on how to shiplap this pine and then he asked me if I had a compound miter saw, at that time I did not own one.  After only knowing me for a just a few minutes, he voluntarily wanted to loan me his saw, I was speechless at his trust and for being such a giver to a stranger.  He has over the years loaned me his personal tools that I did not have in my arsenal.  In addition, he would always undercharge me for his materials, products and services; he is a role model giver.       
 You must experience this to appreciate it, but Kayo will take a log, cut it on his one-man sawmill, stack it to dry, dress it out on his planer and make finished cabinets and furniture to perfection. From the woods, to the kitchen, amazing! Kayo recently helped me make some beautiful benches from a downed poplar tree; we sawed up the logs, dried it, planed and built beautiful Pinterest style benches for Deborah. These one of a kind benches will be heirlooms for my children and grandchildren.  As a side note, Kayo always said it was a one-man sawmill that would work three men to death, he is right.  While woodworking, he would tell me lets measure twice and cut once; and he purposely put me on what he called the idiot end of the measuring tape.  Officially, Kayo is 72 and retired, but he works every day doing something.  
 As a newly adopted member of his family, Kayo called me to come over on a Saturday night to the one room house, which is now his cabinet shop, he said "John Giles we are going to be making music."  I knew about playing music, but he called it making music.  It was old fashion fun, much like the old Saturday night barn dances, but in this case, locals would come together, play instruments and sing music.  As a hobby, Kayo and his brother would build from scratch handmade guitars, to date they have made 30, one of a kind guitars. 
 Talking hospitality, they often wanted us to come play Mexican Train Dominoes during a weeknight and then join them for music making on Saturday night.  Before his mother passed, she would make her three sons a huge country breakfast every Saturday morning at 7 am sharp.  I was invited to one of those historic Saturday morning breakfasts; I still remember Mrs. Addie Mae Sipper's homemade biscuits and gravy.  One Saturday morning I was over there making some gift trays with Kayo, and in walks his brother with homemade biscuits stuffed with fried salmon.  His brother does this every Saturday morning and carries a batch down to the local hardware store for fellowship and some good eating.  The Sipper family was consumed in being given to hospitality.  
 One day, I called looking for Kayo and Olivia didn't know where he was, mind you it was pouring down rain.  About ten minutes later he called me, and I asked him where he was. He said, "I was sitting out on the porch John Giles, watching the rain and thinking about nothing," is that classic or what?  Every Monday morning you could always count on Kayo coming by the bank sharing an antique tool or object that was certainly dated but had a very distinct purpose and a great associated story.
 As if life was not full enough, Kayo's other hobby was restoring old Rockolas. He has a collection of about (4,000) 45 RPM records.  You can imagine what the background ambiance was during our Mexican Domino games.  We had all of our bank staff dress in 50's – 60's clothing one Friday, Kayo brought his Rockola to the bank lobby for a day of entertainment for our customers and employees.  What fun! 
 Today, we see new epidemics and disorders emerging from couch potatoes watching too much mindless TV or playing additive video games on the computer, tablets or smart phones, not Kayo.  If Kayo is watching TV, it is probably Andy Griffith or Gun Smoke.  Kayo in his simple living also has a simple menu, he will eat most any kind of meat and vegetables raised on the farm, but don't even think about taking him for Mexican, Chinese or Sushi, no dice.
 In life, we should all strive to live out the Ten Commandments, embracing the purest of biblical principles, and qualities in order to spill over to others.  It is commonly known in these parts that Kayo for years has demonstrated his devotion to God, wonderful provider and protector of his family, character, integrity, work ethic, honesty, given to hospitality, giving and serving others, prudence, good stewardship, kindness and daily living out the Golden Rule, just to name a few. 
 Kayo and Olivia fostered a rich environment for their sons to obtain a fine education and to be launched into magnificent careers to provide for their family, which understandably does not include Kayo's Cabinet Shop & Sawmill.  Sadly, though on a more sobering note, when God does call on Kayo to exchange the temporal for the eternal, his unique vocational composition as a one-man sawmill generation expires.
We sometimes wait too late to bestow earned accolades to those whose life has enriched us.  George William Childs stated, "I would rather have a plain coffin without a flower, a funeral without a eulogy than a life without the sweetness of love and sympathy.  Let us learn to anoint our friends beforehand, for their burial, postmortem kindness does not cheer the burdened spirit, flowers on a coffin cast no fragrance backward over the weary way.
Only when the Lambs Book of Life is opened will we know who all we have touched in life.  For Kayo, the calculations will be staggering when you factor in 50 years of ministry, weddings, funerals, baptisms, customers and friends. 
So, Kayo, in keeping with George William Childs, please allow me to anoint you beforehand, I am honored to be one of so many you have meaningfully touched… you have me for life.
Print this piece
Opinion | The New Way Forward Act is an assault on our borders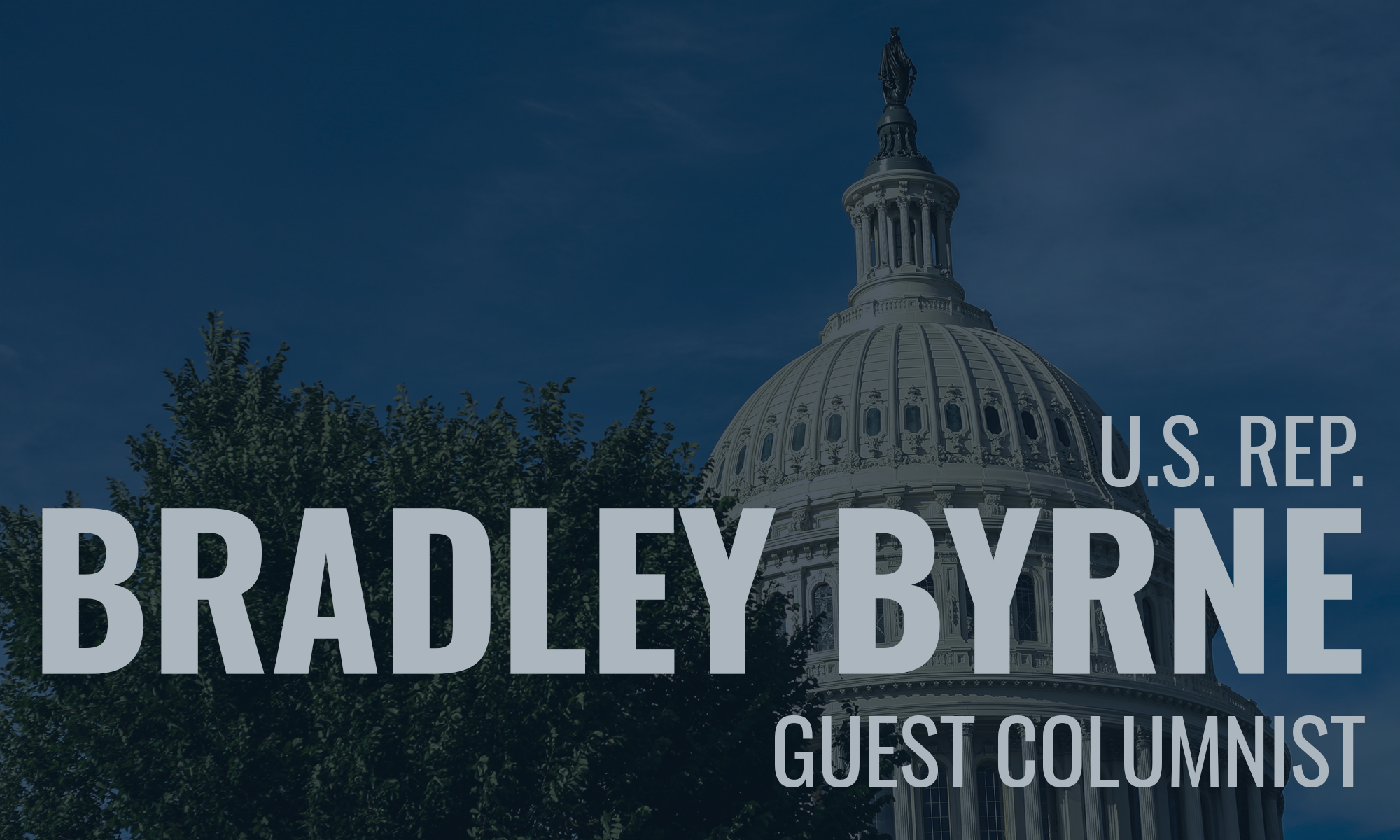 A clear warning of how far to the extreme left the Democratic Party has moved is the recently introduced New Way Forward Act.  This immigration bill would totally uproot the rule of law, provide amnesty for illegals here, and import dangerous criminals into the United States.  By allowing foreign citizens who committed serious felonies to stay in our country, all Americans would be at risk.  And by granting new rights to illegal aliens, the New Way Forward Act would prevent our immigration officials from detaining most illegal immigrants.  Shockingly, over forty of my Democrat colleagues in the House have cosponsored this legislation.
We have long known that many on the far left have the goal of global open borders.  They do not appreciate that to keep our country prosperous and strong we must have real, enforceable borders.  Put another way, our country won't be any different from the rest of the world if we eliminate our borders and let whoever wants here to enter.
Simply put, the New Way Forward Act aims to decriminalize illegal immigration altogether.  It would turn us into a sanctuary nation where anyone who desires entry can come in almost unchallenged.  It grants new rights to illegal border crossers that would effectively shut down our already overworked immigration courts.  For example, those detained for illegally entering would be entitled to an initial custody hearing within 48 hours, and detainees would be entitled to a new bond hearing every 60 days.  This is designed by the bill's authors to be impossible!
The bill also includes provisions to block local law enforcement from performing immigration enforcement activities.  Why would we not want our law enforcement to actually enforce our laws?  Isn't that what they are for?  This explains a lot of what some of my more liberal colleagues in Washington think about law and order.
Perhaps most shockingly, the New Way Forward Act removes certain felonies from consideration when considering whether detainees should be allowed entry to our country.  Why would we want to protect convicted felons from being deported?  This legislation would roll out a welcome mat for them.  The bill would even repeal laws that make illegal entry into the United States a crime.  Can you imagine the chaos this would bring?
This bill has one goal – open borders.  That's why Acting Homeland Security Secretary Chad Wolf says this bill would "gut the rule of law" in the country.
I have been to our southern border.  I've seen firsthand the challenges facing our border patrol agents.  Without question, gutting our immigration laws would make their jobs tougher.  It would erode American safety and incentivize illegal immigration.  Yet Democrats overwhelmingly support sanctuary city laws that allow jurisdictions to refuse to enforce our immigration laws.  These sanctuary jurisdictions go further by stonewalling federal officials seeking to enforce our immigration laws.  But it gets even worse.  States like California have passed laws to grant driver licenses to illegal immigrants.  Shockingly, these laws could even automatically register illegal immigrants granted driver licenses the right to vote in elections!
Last week I signed on as an original cosponsor of the Stop Greenlighting Driver Licenses for Illegal Immigrants Act.  The premise of this bill is simple: if you are a sanctuary city blocking the enforcement of our federal immigration laws, you should be blocked from receiving federal money.  This bill would prevent states that issue driver licenses to illegal aliens from receiving important federal grants.
Unfortunately, common sense is something lacking in Washington.  I'm proud to be able to serve you by bringing Alabama values to the swamp.  I'll continue working with President Trump to fight bills like the New Way Forward Act and to ensure our immigration policies serve and protect you, the American people.
Print this piece