Pickens County Sheriff to plead guilty to wire fraud and tax charges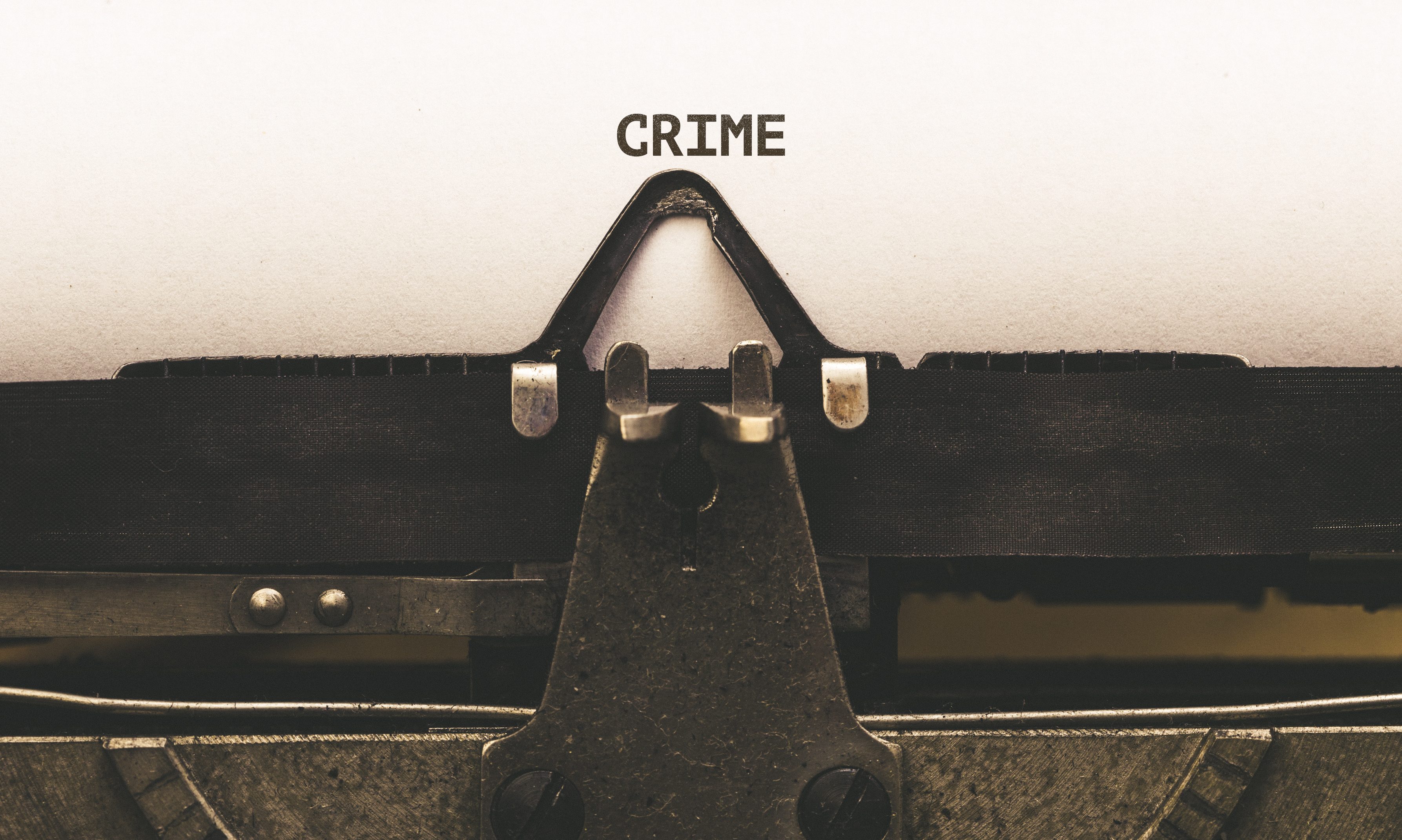 Friday a federal indictment was unsealed against Pickens County Sheriff David Eugene Abston (R). Also that same day a plea agreement was filed and Abston resigned as Sheriff after forty years in law enforcement.
The federal indictments for wire fraud and filing false tax returns were announced U.S. Attorney Jay E. Town, FBI Special Agent in Charge Johnnie Sharp, Jr. and IRS-Criminal Investigation Special Agent in Charge Thomas J. Holloman.
According to the plea agreement, the defendant has agreed to plead guilty to one count of wire fraud and one count of filing a false tax return. The nine-count indictment filed in U.S. District Court charges Pickens Sheriff Abston with seven counts of wire fraud and two counts of filing a false tax return.
"A sitting county sheriff is alleged to have defrauded a food bank and a church for his personal gain at the expense of the underprivileged that the food bank serves," Town said. "Our office will continue to aggressively pursue and prosecute public officials who violate the public trust for their own personal gain."
"No matter what your career or position is within our communities, all U.S. citizens are obligated to comply with the tax laws," said Holloman. "Honest and law abiding citizens are fed up with the likes of those who use deceit and fraud to line their pockets as well as skirt their tax obligations."
The indictment states that Sheriff Abston was responsible for the care and custody of prisoners housed in the Pickens County Jail. Abston was responsible for making sure that the inmates were fed. In exchange, Abston was entitled to receive a specified food allowance per prisoner per day from the state of Alabama and other governmental entities. Between 2014 and 2018, Abston received more than $400,000 in food allowance money from the state of Alabama and other governmental entities. Under Alabama law, Abston (like other sheriffs) was allowed to keep excess food funds for himself.
Abston was a member of Highland Baptist Church in Gordo. In 2014 Abston convinced the Church to permit him to open a bank account to be used for a church food pantry with the West Alabama Food Bank (WAFB). Abston opened that bank account, in the name of the Highland Baptist Church Food Pantry. Abston was the sole signatory on the account. The stated purpose of the Tuscaloosa based WAFB is to alleviate hunger in a nine county region of Alabama.
The Church agreed to distribute the food from their church pantry as stated in the terms of the contract.
The application to WAFB that Abston filled out claimed that the food would be used to feed the poor and "children from disadvantage[d] and poor neighborhoods." The application claimed that the food pantry would use unemployment, sickness, and poverty as eligibility guidelines for distributing the food. Nowhere on the application did it say anything about the food being used to feed the inmates in the Pickens County Jail.
According to federal investigators, between 2014 and 2018, Abston wrote more than $80,000 in checks from his own bank account to the church food pantry bank account, and wrote more than $80,000 in checks from the food pantry bank account to WAFB in exchange for food.
The indictment claims that Abston used a significant portion of that food to feed the inmates in the Pickens County Jail. The indictment alleges that Abston filed false tax returns for the 2015 and 2016 tax years, because he failed to report all of his income for those years.
Each count of wire fraud carries a maximum penalty of 20 years and a fine of up to $250,000. The maximum penalty for filing a false tax return is three years in prison and a $100,000 fine for each count.
The Federal Bureau of Investigation and Internal Revenue Service investigated the case, which Assistant U.S. Attorney John B. Ward is prosecuting.
Abston was first elected sheriff in 1987 as a Democrat. He switched to the Republican Party prior to the 2018 election. Abston was the police chief in Gordo prior to his election as Sheriff. He previously served as a Tuscaloosa Police officer and in the military police.
An indictment contains only charges and a defendant is presumed innocent unless and until proven guilty beyond a reasonable doubt before a jury of his peers. Abston has not had a chance to defend himself yet.
Pickens County Coroner Chad Harless has been sworn in as acting Sheriff.
Harless will serve in that role until Alabama Governor Kay Ivey (R) can appoint a new sheriff to serve the remainder of Abston's term.
Original reporting by the Tuscaloosa News contributed to this report.
Seventh Alabama inmate dies after testing positive for COVID-19
A seventh Alabama inmate has died after testing positive for COVID-19, and the man is the second person from the infirmary at the Staton Correctional Facility to have tested positive for the virus and subsequently died. 
Daniel Everett, 74, died Tuesday after testing positive for coronavirus at a local hospital, the Alabama Department of Corrections announced in a press release Wednesday. Everett, who had been housed in Staton's infirmary due to previous illnesses, was tested after another inmate in the infirmary, 80-year-old Robert Stewart, tested positive for the virus and died on June 14. 
Coronavirus seems to be spreading among inmates and staff at Staton prison, where, as of Tuesday, there have been 17 confirmed cases among inmates and 23 among workers. That's more confirmed cases than in any other state prison. Tutwiler prison follows closely behind at 39 confirmed cases — 10 among inmates and 29 among employees, one of whom died.  
ADOC also announced that an inmate at St. Clair Correctional Facility, one at the Julia Tutwiler Prison for Women and another at Staton prison all tested positive for COVID-19, bringing the total confirmed coronavirus cases among state inmates to 68, 43 of which remain active, according to the department. 
Of the state's approximately 22,000 inmates, 329 had been tested as of Tuesday, according to ADOC. 
In addition to the new cases among inmates, ADOC said a worker at the Easterling Correctional Facility and an employee at the Alabama Corrections Academy tested positive for COVID-19. There have been 165 confirmed cases among ADOC staff, who are asked to self-report if they receive positive test results independently. ADOC has not offered free testing to staff. 
ADOC announced last week the first death of a prison worker, an employee at Tutwiler prison, who tested positive for COVID-19. 
Despite calls by Rep. Chris England, D-Tuscaloosa, and numerous criminal justice reform groups and advocates for incarcerated people for ADOC to increase COVID-19 testing and release as many of the very sick and older inmates as possible, who are more at risk from the virus, the department has not publicly indicated plans to do so. 
ADOC Commissioner Jeff Dunn in an op-ed published in the Alabama Daily News on Monday wrote that he believes the depiction by some of prisons as petri dishes for the virus is not entirely off base, and said that "an enclosed environment housing a disproportionately unhealthy population where social distancing is virtually impossible, coupled with COVID-19's highly contagious nature and long incubation period, creates a recipe for a potential health disaster if not managed correctly."
But Dunn wrote that handling the pandemic in prisons "cannot be reduced to simple conversations about testing data or be solved through the sudden release of unrehabilitated inmates back into society." 
As the confirmed coronavirus cases and deaths continue to increase in Alabama prisons, the virus is also surging outside prison fences and across the state. 
Alabama on Monday saw a new record number of patients in hospitals with COVID-19, and the number of new cases in the state has continued to reach record highs in recent days.