Brooks receives Medal of Merit from U.S. Capitol Police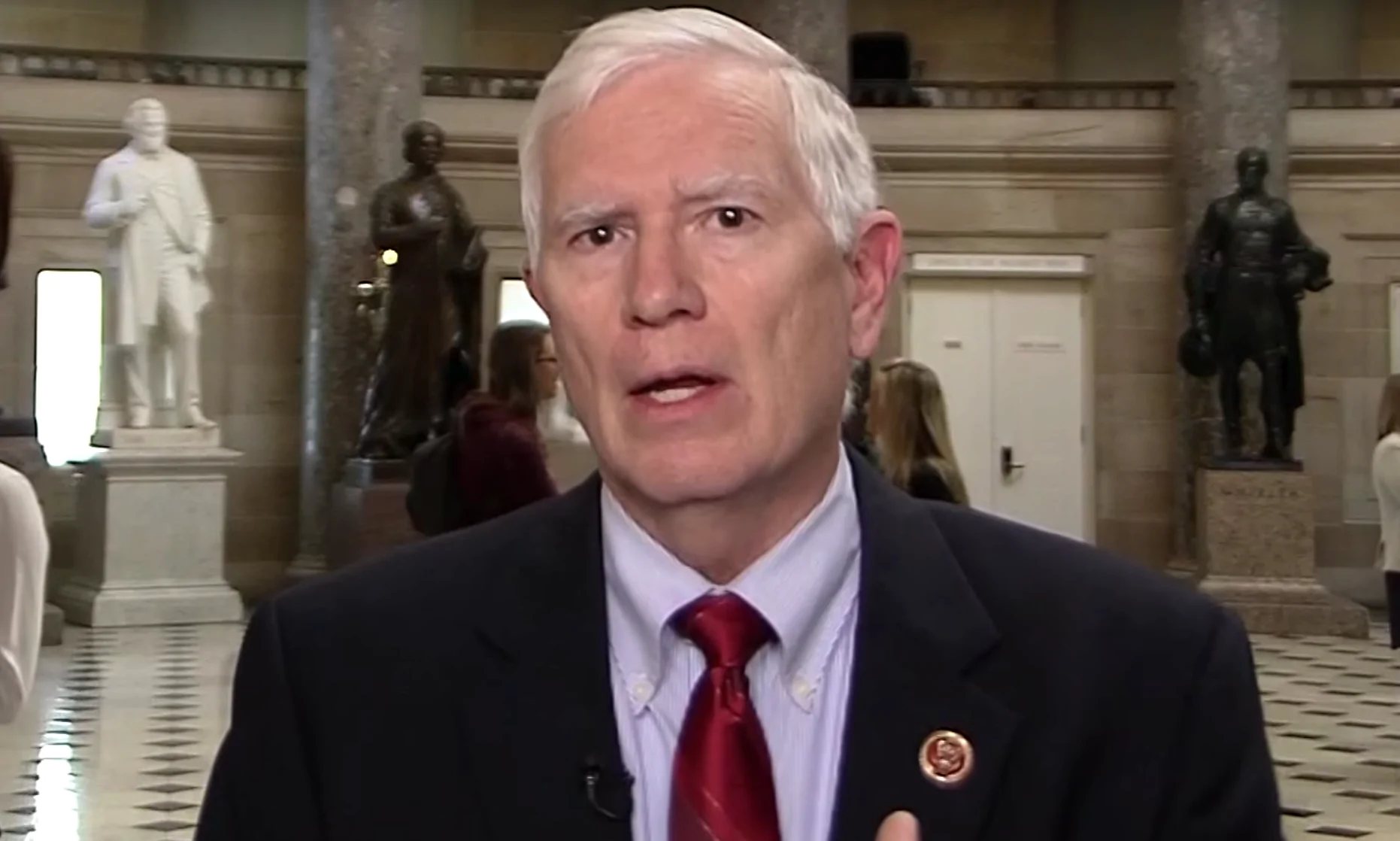 Wednesday morning, Congressman Mo Brooks, R-Huntsville, was awarded the Medal of Merit by the United States Capitol Police for his conduct during the baseball field shooting in 2017.
The award states, "Medal of Merit presented to The Honorable Mo Brooks for your bravery in the face of an active shooter, and for the immediate response in aiding the wounded and injured following the Alexandria Shooting Incident at Eugene Simpson Stadium Park on June 14, 2017."
"I am honored by the U.S. Capitol Police award of their Medal of Merit," Brooks said. "Quite frankly, I did little more than anyone else did on the baseball field that fateful day when five innocent people were shot in a hail of gunfire that saw well over 100 bullets fired in roughly seven minutes. When I saw Zack Barth dive into our dugout with a bullet hole in his leg, it seemed only natural to take off my belt for use as a tourniquet. When the 'shooter down' cry went out, it seemed only natural to run onto the field to help a colleague and friend, Congressman Steve Scalise, by applying pressure to the bullet hole in his hip to slow down his blood loss. I am confident that, had the situations been reversed, they would have done the same for me."
"To me, the real heroes of the baseball field assassination attempt are U.S. Capitol Police officers Crystal Griner and David Bailey, both of whom exposed themselves and defended our lives against vastly superior firepower, even after being wounded," Brooks said. "To me, the real heroes are Alexandria Police Department officers Nicole Battaglia, Alexander Jensen and Kevin Jobe, who did not hesitate to rush into a chaotic scene of rapid-fire gunfire. Each of these officers showed true bravery, helped slow down and kill the assassin as he was working his way into position to shoot into a first base dugout full of congressmen and staffers and saved dozens of lives. I will never forget all these officers did to prevent a political assassination attempt from being much, much more deadly and worse. I am forever grateful for their courage and bravery."
On June 14, 2017, during a practice session for the annual Congressional Baseball Game for Charity in Alexandria, Virginia, James Hodgkinson shot U.S. House Majority Whip Steve Scalise, U.S. Capitol Police officer Crystal Griner, congressional aide Zack Barth and lobbyist Matt Mika.
Hodgkinson was killed on the scene in the gun battle with police. Hodgkinson was a 66-year-old from Illinois, who had been a campaign volunteer for Bernie Sanders' presidential campaign. Brooks' name was printed on a short list of congressmen in Hodgkinson's possession when he was killed.
Brooks represents Alabama's Fifth Congressional District.
Jones calls for fixes to USPS delays and reduced costs for election mail
"Like voting itself, the U.S. Postal Service is vital to our democracy," wrote Sen. Doug Jones and 46 other senators to the U.S. postmaster general.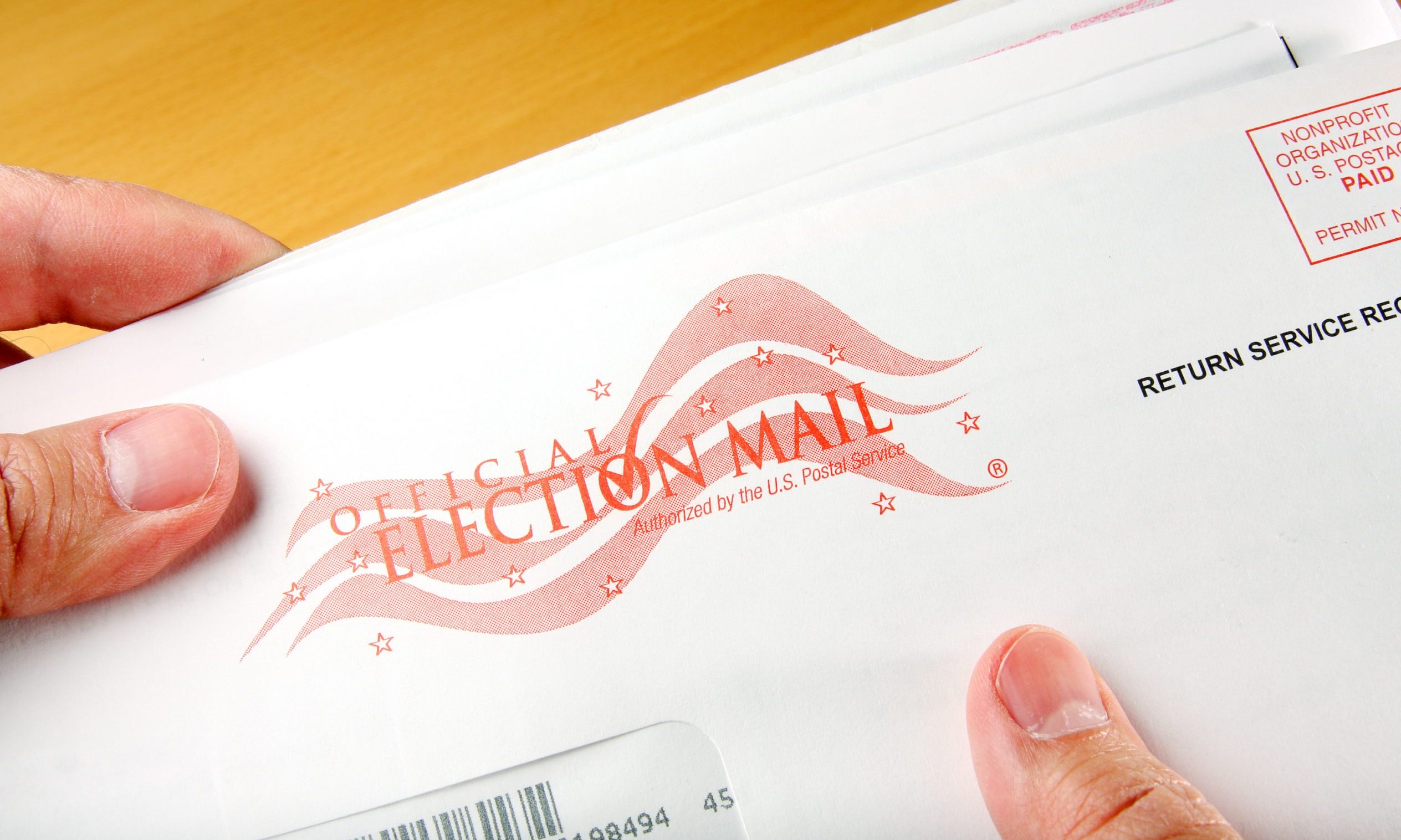 Democratic Alabama Sen. Doug Jones and 46 Senate colleagues in a letter to the U.S. postmaster general on Thursday expressed serious concerns over changes that will increase the cost of citizens to vote.
"Like voting itself, the U.S. Postal Service is vital to our democracy. Since you assumed the role of Postmaster General, there have been disturbing reports regarding changes at USPS that are causing significant delays in the delivery of mail. Under normal circumstances, delayed mail is a major problem – during a pandemic in the middle of a presidential election, it is catastrophic," the senators wrote in the letter to Postmaster General Louis DeJoy. 
President Donald Trump on Thursday repeated statements he's made that the U.S. Postal Service won't be able to process mail-in ballots in the November election without the needed federal funding, which he is withholding. 
"They want $3.5 billion for the mail-in votes. Universal mail-in ballots. They want $25 billion—billion—for the post office. Now they need that money in order to have post office work so it can take all of these millions and millions of ballots," Trump told Fox Business host Maria Bartiromo Thursday morning. "Those are just two items. But if you don't get those two items, that means you can't have universal mail-in voting. Because they're not equipped to have it."
DeJoy in recent days has ordered major reshuffling in the Postal Service's management ranks, ordered a hiring freeze and made other cuts. Secretaries of state nationwide were also notified that instead of the 20-cent bulk rate for election mail, as has been used for decades, now it would cost 55 cents to send such mail via first-class postage. 
The Postal Service in previous elections treated all election mail, no matter how much was spent on postage, as first-class and as such expedited delivery. The recent announcement signals that election mail not sent first class will not receive the same expedited delivery times, worrying many that DeJoy, appointed by the Postal Service's majority-Republican board in May, is attempting to exert political influence into mail delivery just before the presidential election. 
Trump has repeatedly said, without factual cause, that mail-in ballots are ripe for fraud. Mail-in voting has surged across the country in recent elections and even more so amid the COVID-19 pandemic. Several states — including California, Colorado and Washington — conduct all elections almost entirely by mail.
Mail-in voting fraud is incredibly rare, according to The Brennan Center for Justice, which noted that in Oregon, a state that votes primarily by mail, only about a dozen cases of voter fraud were proven out of 100 million mail-in ballots since 2000. 
"As Postmaster General, you have a duty to our democracy to ensure the timely delivery of election mail. Millions of Americans' right to vote depends on your ability to get the job done. We urge you not to increase costs for election officials, and to direct all Postal Service employees to continue to prioritize delivery of election mail," the senators' letter continues.