Opinion | Alabama Senate is rotten at the top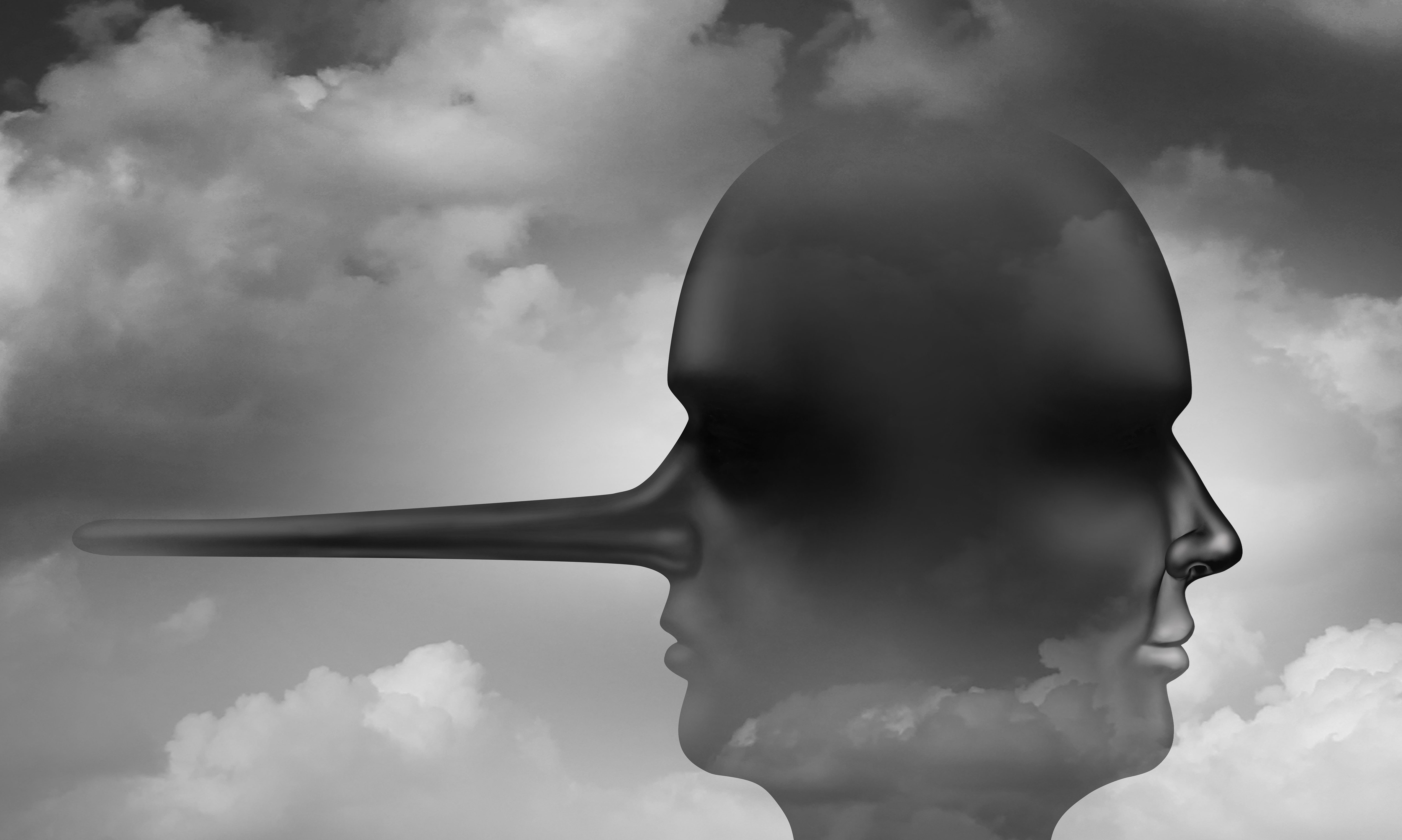 There is something terribly wrong when two influential senators can lie, cheat and defraud the people without retribution.
As the Scottish novelist Walter Scott wrote over 200 years ago, "O, what a tangled web we weave when first we practice to deceive!"
During the last Legislative Session, Republican State Sens. Greg Albritton and Arthur Orr moved to pass bills that seemed at their core to be intentionally deceptive.
Over the course of the 2019 Regular Session, Orr introduced legislation that would have raided the nascent gas tax fund while Albritton sponsored a bill to gut the state's ethics laws and another one to create a lottery that was a corrupt bargain from the beginning.
Surely Orr and Albritton understood that their actions were not in the best interest of the state. Perhaps, given that Orr is the head of the Education Trust Fund, and Albritton is the chair of the General Fund, they have become blinded by the power inherent in those positions.
The duo would have gotten away with their dubious plans but for a few lawmakers who saw through their schemes.
Gov. Kay Ivey, prominent lawmakers and powerful associations — like the Business Council of Alabama — promised that money raised from a gas tax under the Rebuild Alabama Act would only be used for roads and bridges, with a small amount of the total matched by federal funds going to deepen and widen the Port of Mobile.
Even before the money began flowing into the state's coffers, Orr moved to take $10 million a year for 15 years from the gas tax. Orr gave a reasoned explanation for his inland waterway measure, but it was the power of his office that caused Senate lawmakers to fall in line behind a lie. Orr's legislation passed the Senate by 28 votes.
The public was assured that the money raised by the gas tax would only be used for roads, bridges and the port, but Orr and a majority of his Senate colleagues saw no need to keep the promise made to the people.
In what world do men so blatantly ignore their promises? Even in the Washington swamp, this type of double dealing would earn a lawmaker a scarlet letter, but in Alabama, it is, to some, totally acceptable.
Albritton, who is in his first term as chair of the General Fund Budget, twice tried to hoodwink the public.
First, Albritton introduced legislation to rewrite the State's Ethics Act claiming the measure would add much-needed transparency to the ethics law. But in fact, it changed the law, opening the door for legalized bribery.
A small example of Albritton's ethics bill exposes the game. Under his proposal, lobbyists or principals could give unlimited gifts to public officials. The only caveat was that the lobbyists or principals — not the public official — had to file a form to be kept by the Ethics Commission. For the public to become aware of who was receiving what gifts from a lobbyist or principal, someone would need to search the records at the Ethics Commission. That is just a small sample of the chicanery in Albritton's so-called ethics reforms.
Albritton's second act was to introduce a lottery bill to compete with one sponsored by Sen. Jim McClendon. Before the session began, Albritton had shown no interest in proposing a lottery, but shortly after McClendon's measure was filed, he suddenly had an alternative.
Albritton's Senate District encompasses the Tribal home of the Poarch Band of Creek Indians. He calls the tribe "family." Tribal Council members have said they had no interest in his legislation. However, PCI Vice Chair Robbie McGhee and other Poarch Creek lobbyists seemed to take great interest in the bill.
State Rep. Ed Oliver reflecting on the lottery toward the end of session told his hometown newspaper, "The lottery might be salvageable, but there will be a tremendous amount of pressure from the Poarch Creek Indians," Oliver said. "They don't want competition. They lobby like anybody else, but they happen to have more money than anybody else."
Whether Albritton acted alone to protect his constituency is perhaps irrelevant, but that he promoted an 11th-hour lottery that killed the people's opportunity to vote on a successful lottery is indisputable.
Albritton lamented the failure of his ethics bill as well as the lottery, but the fact is he is not an honest broker.
Both men owe their power to Senate President Pro Tem Del Marsh. Marsh backed Orr's raid on the gas tax, Albritton's ethics bill and his lottery.
The Alabama Senate is rotten at the very top.
Thankfully there are a few senators who still stand on principle. Sen. Cam Ward along with members of the Senate Judiciary Committee derailed Albritton's ethics package.
While it was House Speaker Mac McCutcheon's leadership that killed Orr's money grab and Albritton's phony lottery.
Albritton and Orr should be removed from leadership, but they won't be because a glutenous system is built on a few corrupt individuals holding on to power.
Opinion | Prisons, justice reform and the art of the possible
Politics is bound by the art of what's possible. It is also true that those who never dare the impossible rarely achieve even the possible.
For years, prison reform advocates, media outlets and even a few public officials have called for new correctional facilities to address Alabama's dangerously overcrowded prisons.
Now that it's happening, some aren't happy with how Gov. Kay Ivey is addressing the problem.
Is the Ivey Administration's plan perfect? No. But building new facilities along with criminal justice reform — while all imperfect — is the last best hope to correct generations of cruel treatment, endangered correctional officers and corrupt practices.
German chancellor and statesman Otto von Bismarck said "Politics is the art of the possible, the attainable — the art of the next best," this is the state of a workable solution to Alabama's prison needs and criminal justice reform.
Yet, there is a concerted effort underway to stop the Ivey Administration from acquiring three new men's prisons under a build-lease agreement.
Some lawmakers want another crack at financing additional facilities through a bond issue, and others want more say in the process. Still, the fact is that Ivey's actions are the result of decades of legislative indifference and inaction to adequately address the appalling conditions at Alabama's correctional facilities.
Even some advocates are working against the prison plan and while their intentions may be good it seem to their hand wringing is almost as disingenuous as lawmakers whining.
What's worse are those who spread disinformation to discredit process.
Many good people have worked hard to bring about an end to the state's barbaric prison system and unfair justice, but lately it seems there is an outright movement to derail much needed change— simply because it's not enough. As the saying goes, "Don't let the perfect be the enemy of the good."
There have been so many false claims and sly manipulations of facts about the prison plan as to make even a hardened journalist want to cry "fake news."
But as for Ivey, frankly, my dears, I don't think she gives a damn.
Here's the hard truth. The Ivey Administration is building three new men's prisons, and nothing will stop it. The fact is that three prisons are not enough; the administration should move forward to build a new women's facility as soon as practicable.
Politics is bound by the art of what's possible. It is also true that those who never dare the impossible rarely achieve even the possible.
Failing to recognize when the once impossible is coming to fruition is a sad reality. Still, in politics, as in life, good things happen while most people are navel-gazing or complaining.
Having visited three state prisons, St. Clair, Elmore, and Tutwiler, I can say without a doubt, the conditions in those places are a living hell.
A report from the U.S. Department of Justice released in April 2019, found "reasonable cause to believe that Alabama fails to provide constitutionally adequate conditions and that prisoners experience serious harm, including deadly harm, as a result."
DOJ's investigation revealed that prisoners were susceptible to "an enormous breath" of sexual abuse and assault but other types of violence as well, including gruesome murder and beatings that went without intervention.
When the state incarcerates a criminal, it assumes custodial care for that individual. No matter how heinous the crime or foul the person, the state has an obligation to feed, clothe, house and provide essential human services for their care and welfare. Another element is often overlooked; when a person is committed to prison, they lose their freedom, not their humanity. Therefore, under the law, they cannot be subject to cruel and unusual punishment.
Building three new men's prisons is just the start; it must be accompanied by criminal justice reform.
"We are able to have a serious discussion about prison reform in Alabama because we have a governor who is serious about putting solutions into place," Ivey's press secretary Gina Maiola recently told APR. "Prison infrastructure is a key part of the equation, but criminal justice reform is also needed," Maiola said.
By executive order on July 18, 2019, Ivey established the Study Group on Criminal Justice Policy. The Study Group released its findings on Jan 31, 2020.
The Study Group entered its mission with one pressing question; "What policies and programs can the State of Alabama implement to ensure the long-term sustainability of our prison system without jeopardizing public safety?" according to Supernumerary Associate Supreme Court Justice Champ Lyons, Jr., who led the effort.
In a letter to Ivey on the Study Groups finding, Lyons wrote [T]he challenges facing our prison system are exceedingly complex—ranging from the elimination of contraband weapons and drugs to the recruitment, retention, and training of correctional staff to the size of the inmate population and to the physical condition of an aging and far-flung prison infrastructure." He further wrote, "But having thought through many of these issues with my Study Group colleagues, especially our legislative members, I can report to you that some meaningful answers to this question are not just possible; they are within our grasp."
Prisons without justice reform is a hollow victory, and the Ivey Administration is committed to bringing about reasonable reforms.
"Prison infrastructure is a key part of the equation," said Maiola, "but criminal justice reform is also needed."
The issues facing Alabama's prisons and criminal justice system are complex, and generations in the making; therefore, arriving at a universally acceptable solution is not imaginable for the moment if ever. But what once seemed impossible is soon to be realized.
No one gets everything they want, but it's a great step toward getting what is needed simply because it's possible.