Brooks says that Right to Try law is benefiting people fighting terminal illness
Monday, Congressman Mo Brooks, R-Huntsville, said on social media that the Right to Try Act, which he helped pass, is helping the terminally ill by getting the federal government out of the way. Brooks cited the case of Natalie Harp, who recently appeared on Fox News praising the legislation.
"Glad to see legislation I championed in the House helping our fellow Americans," Congressman Brooks said. "Passed by the Republican Congress and signed into law last year by President Trump, the Right to Try Act allows terminally ill patients access to experimental drug treatments that have not yet been fully approved by the Food Drug Administration. Natalie Harp, who has battled stage 2 bone cancer for the majority of her life, is benefitting directly from Right to Try. Now that the federal government is out of her way, Natalie is living with cancer rather than dying with cancer."
Ms. Harp appeared on Fox News' 'Fox & Friends' program to defend the Trump administration and the Right to Try Act.
Harp has battled stage 2 bone cancer for most of her life.
She said that President Donald J. Trump's (R) "Right to Try" act allowed her to make a comeback. At one point in 2015 she was in a wheelchair, in pain, and had been denied participation in drug trials that she felt could have given her a after a chance.
"I'm not dying from cancer any more thanks to President Trump, I'm living with cancer," she said.
President Trump phoned in to the program on Friday to celebrate his 73rd birthday. The President said then that Harp was a "young, beautiful woman" who had benefited from the Right to Try Act.
The measure allows terminally ill patients to access drug treatments that have not yet been fully approved by the U.S. Government's Food and Drug Administration (FDA).
After a nurse accidentally mixed up her IV with a sample of sterile water, a mistake which almost killed her, she was offered opioids, medical marijuana, barbiturates, and was informed that she had a right to die by voluntarily stopping eating and drinking.
"I'm like 'no, I just want to get better," she said. She did not want a right to die; but rather access to the experimental treatments that she wanted.
After President Trump signed the Right to Try Act last year, Natalie was given access to the experimental treatment opportunities that she wanted. Thus far, that appears to be working for her.
"I'm walking. I am healthy. I am living the quality of life that I always wanted to have that it took me four years to find because I wasn't offered it here," Harp said. "It took President Trump going to Washington to be able to get that for me."
Cancer has been politicized in the presidential race.
Former Vice-President and 2020 presidential candidate Joe Biden (D) promised to cure cancer this week at a campaign stop in Iowa.
"I promise you if I'm elected president, you're going to see the single most important thing that changes America, we're gonna cure cancer," Vice-President Biden said.
Harp acknowledged that Biden certainly understands the devastation caused by cancer, after losing his son. Beau Biden to brain cancer in 2015; but believes that he shouldn't use the disease as a "political tool."
Congressman Brooks is also a cancer survivor, who was diagnosed with the disease in 2017 and endured treatments for the disease in 2017 and 2018.
Brooks represents Alabama's Fifth Congressional District.
(Original reporting by Fox News's Anna Hopkins contributed to this report.)
Print this piece
Alabama may need 2,500 more ventilators. It's having to compete to get them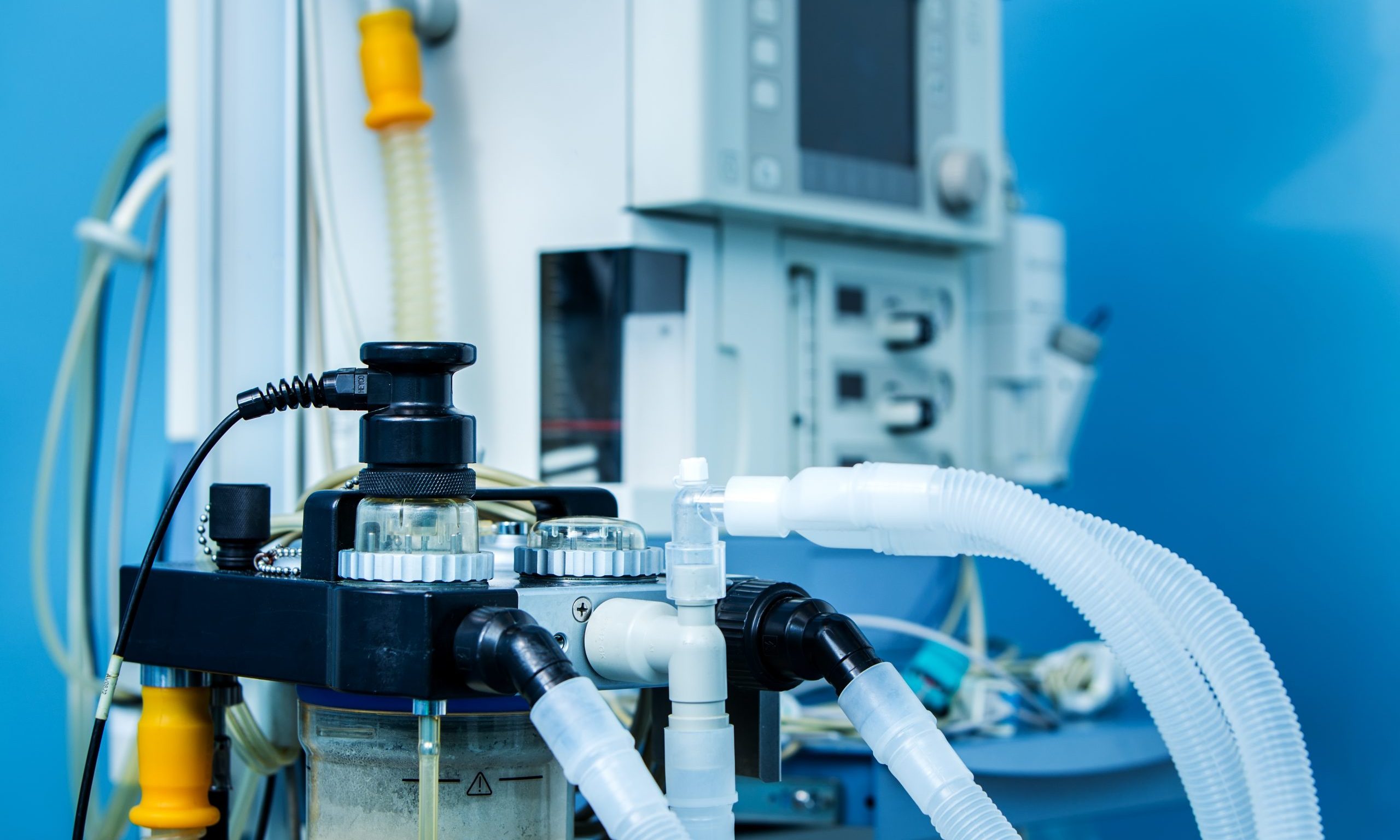 Alabama may need 2,000 more ventilators than it has, and it's being forced to compete with other states to get them on the private market.
State Health Officer Dr. Scott Harris said Friday that the Alabama Department of Public Health is attempting to source its own ventilators as a number of hospitals in the state are already struggling and asking for more.
The state requested 500 ventilators from the federal government through the Department of Health and Human Services and the national strategic stockpile. It asked for 200 of them to be delivered urgently.
"HHS has indicated that they're not going to fulfill that anytime soon because they're still taking care of places like New York City," Harris said in an interview with APR.
When Alabama nears an expected surge — say 72 hours before hospitals are expected to be overwhelmed with patients requiring life support — they may be able to make the extra ventilators available.
So Alabama, like a number of states, is being forced to try to source ventilators on its own through the private market, where hundreds of hospitals, all the other states and other countries are trying to do the same.
Harris said he signed a purchase order Thursday for 250 more ventilators.
"We're waiting to see, and then there are others that we're waiting to hear from," Harris told APR. "We're doing our best to try to source these in any way that we can."
"We're attempting to source those ourselves, but as you know, all the states are looking to source their own and in some measure competing with each other," he said a press conference Friday evening when Gov. Kay Ivey announced a shelter in place order.
Alabama Sen. Doug Jones said Thursday that Alabama will likely make additional requests, but there are only 10,000 ventilators in the national stockpile and in the U.S. Department of Defense surplus. And with every other state in the country also requesting these supplies, the federal government has said that states should not rely on the national stockpile to bolster their ventilator capacity.
By Friday, nearly 1,500 people were confirmed positive with the virus. At least 38 have died. Dire models from the Institute for Health Metrics and Evaluation at the University of Washington — models that influenced the state's decision to issue a stay-at-home order — project that by mid-April, Alabama could have a massive shortage of ventilators and hospital beds.
"The timeline I think makes sense and the time when we're expected to have a surge is the part that was most useful to us," Harris said. "We've been trying very hard to get an order in place with regards to this surge that we expect to happen."
The model estimates that Alabama could have a shortage of 20,000 hospital beds, 3,900 intensive care beds and more than 2,000 ventilators.
At least 3,500 ventilators would be needed at the peak of the COVID-19 outbreak in mid-April, according to the IHME model. Last month, Alabama Hospital Association President Donald Williamson said the state has a surge capacity of about 800.
The same model projects that about 5,500 people could die from COVID-19 in Alabama by August. However, the model is live and is regularly adjusted. Earlier this week, it suggested that 7,000 people could die by August.
Harris said the state, over the past couple of weeks, has added a few hundred additional ventilators to its capacity by converting anesthesia machines and veterinary ventilators for use on those infected with the coronavirus.
"Yet, even with adding all of those ventilators, going up by a few hundred units, which means to tell you that we're still using around the same percent of all of our ventilators even though the number [of ventilators] is going up," Harris said. "So we know that there are more patients on ventilators."
The state health officer said some hospitals in the state are already struggling but others are cooperating to share resources.
"They are really working hard to make sure that they have what they need, and we're trying very hard, along with the governor's office, to make sure that Alabama has enough inventory," Harris said.
Print this piece