Opinion | Alabama has one of the nation's strongest campus free-speech laws?
Alabama has been in the news lately for recently passing the nation's strongest anti-abortion rights law, but it also just enacted what is being hailed by one expert as "one of the most comprehensive and effective campus free-speech laws in the country,"
Last week Gov. Kay Ivey signed a law requiring the state's public colleges and universities to adopt a number of significant policies and procedures to protect free speech on campus.
"Freedom of expression is critically important during the education experience of students, and each public institution of higher education should ensure free, robust and uninhibited debate and deliberation by students," the law states.
It goes on to declare that it is not the proper role of schools to "shield individuals from speech that is protected by the First Amendment to the United States Constitution, including ideas and opinions the individuals may find unwelcome, disagreeable or offensive."
The state's powerful higher education lobby didn't fight the bill, and the only opposition came from a handful of lawmakers who expressed concern that it offers protections to racist speech. But as shown in the landmark Skokie ruling, such protections are already offered by the United States Constitution.
Alabama's strong move comes on the heels of a trend on college campuses that is chilling the free-speech rights of faculty, students and visiting speakers who dare mention controversial or unorthodox views.
In recent years some institutions of higher learning have created "free-speech zones," which are meant to move certain discussions away from where they could offend listeners or be heard at all. Others have speech codes, which limit acceptable topics to an ever-shrinking list of progressive-leaning beliefs. And some quickly yield to the heckler's veto, giving the power of censorship to a loud minority.
The issue has been mostly observed on campuses located in the progressive-leaning areas of the Northeast and the West Coast. But is campus free speech really a problem in conservative-leaning states like Alabama?
Yes, at least according to one expert who has helped draft other campus free-speech laws in other states.
"Although it's sometimes argued that the campus free-speech crisis only affects deep-dyed blue states like California and Massachusetts, the problem is national," wrote Stanley Kurtz, a senior fellow at the Ethics and Public Policy Center.
Kurtz noted how Alabama A&M recently made it on the "10 Worst Colleges for Free Speech" list maintained by the individual-rights advocacy group FIRE for having the most "red light" rated policies that, in their view, restrict free speech.
The Washington Examiner wrote an article last year accusing the University of West Alabama of having a "free-speech zone" by limiting any demonstrations to a spot near its student union building.
And at the University of South Alabama, an anti-abortion rights student club founded by Katherine Sweet was told that they had to set up their display on an arguably low-traffic portion of the campus that's designated for free speech.
"I went to South thinking it would be a place where I could debate freely with other students, engage in discourse and ultimately learn from not only our professors, but each other," Sweet wrote in an AL.com guest opinion article. "Aren't universities supposed to be atmospheres that promote just that?"
Yes, and Alabama's recent action seeks to ensure they do through various measures, including:
• Ensuring that faculty and students are free to take political positions, to express themselves in outdoor areas of the campus and to assemble, speak and pass out literature
• Prohibiting the establishment of any "free-speech zones"
• Keeping the campus open to anyone invited by student groups to speak
• Forbidding the imposition of excessive security fees that discourage some speakers
• And suspending members of the "campus community" who disrupt the free speech of others
"Free speech is the cornerstone of our rights as American citizens — and those First Amendment rights certainly apply to college students on university campuses," said the bill's sponsor, State Rep. Matt Fridy, R-Montevallo. "Around the country, there have been chilling examples where administrators and professors have discriminated against students. With this law, we are making it very clear that in Alabama, the First Amendment rights of all students, liberal or conservative, will be protected from unfair and discriminatory university speech policies."
Indeed, yet it remains troubling that such legislation is even needed in a nation founded upon the unalienable freedoms of expressions recognize by our First Amendment.
Voltaire's beliefs in freedom of expression were once famously summarized with the phrase, "I disapprove of what you say, but I will defend to the death your right to say it."
But unless our lawmakers in other states follow Alabama's lead, what you may hear on your local college campus could someday be, "I disapprove of what you say, so I will restrict your right to say it."
J. Pepper Bryars is a senior fellow at the Alabama Policy Institute and host of the 1819 podcast. Follow him on Twitter at @jpepperbryars.
Opinion | Hearings give public opportunity to weigh in on coal ash plans
ADEM will make sure the closure and cleanup of the coal ash sites will be done in a way that will protect the state's land and water resources now and in the future.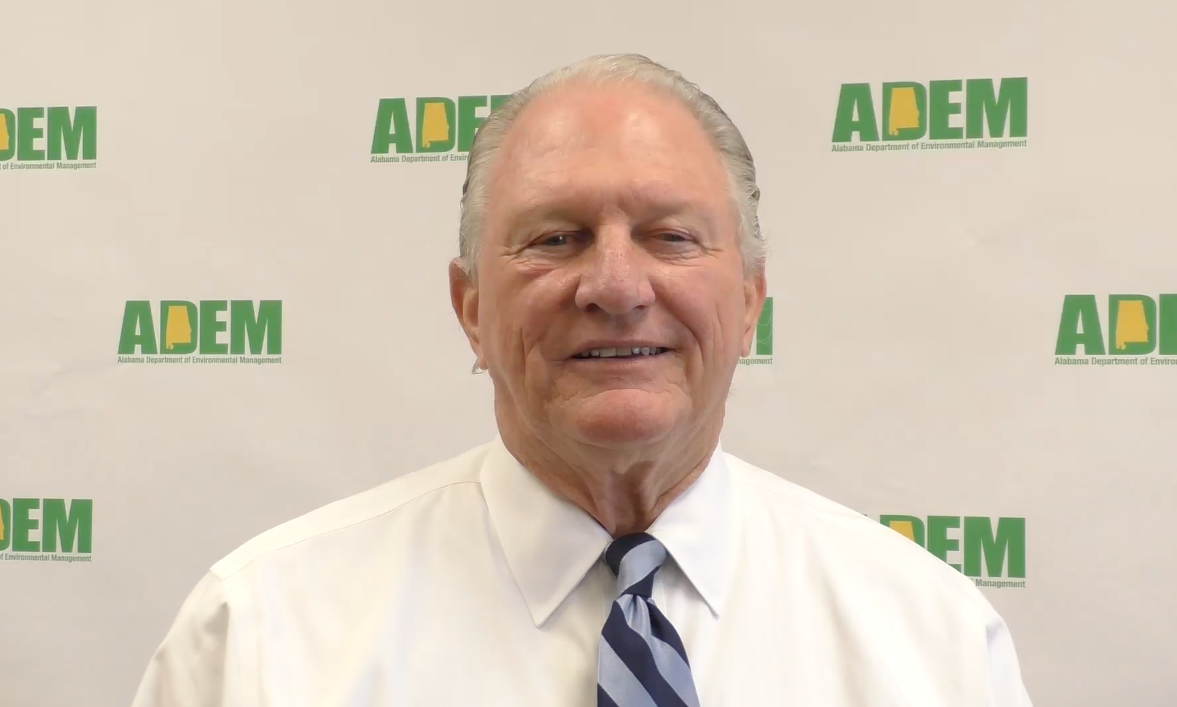 The mission of the Alabama Department of Environmental Management is to ensure for all Alabamians "a safe, healthful and productive environment." It's a mission that ADEM and its nearly 600 employees take very seriously.
Ensuring a safe, healthful and productive environment means more than simply being the environmental cop, though that certainly is part of ADEM's job. When the Alabama Legislature passed legislation in 1982 that led to the creation of ADEM, lawmakers' intent was for the agency to promote public health and well-being.
The term "healthful" in ADEM's mission statement speaks directly to that. ADEM's work is to contribute to the health of Alabama's environment and the health of all Alabamians.
An example of that work is managing the process that will determine how coal combustion residuals (CCR) – or coal ash – are dealt with in a safe and effective manner. Managing CCR promotes a healthful environment by protecting our land and water.
On Oct. 20, ADEM will hold the first of a series of public hearings on permits drafted by ADEM to require electric utilities to safely close unlined coal ash ponds at their power plants and remediate any contaminated groundwater. The hearings, and the comment periods leading up to them, give the public the chance to provide ADEM input on the requirements in the draft permits.
To understand how we got to this point today, let's go back to Dec. 22, 2008, in Kingston, Tenn. On that frigid night, the containment dike surrounding massive ponds holding decades worth of CCR produced by the coal-burning TVA power plant collapsed, spilling more than a billion gallons of coal ash sludge into the Emory River and onto 300 acres of land.
That spill drew the attention of regulators and the nation to the issue of coal ash storage, for which there was little regulation at the time. It also started the U.S. Environmental Protection Agency on the road to adopting a federal CCR rule, which took effect in 2015. The Alabama Environmental Management Commission approved a state CCR rule in 2018, patterned after the EPA rule.
The rules address two primary issues: closing coal ash ponds to avoid threats of spills into waterways or onto land, and preventing and cleaning up groundwater contamination from arsenic, mercury, lead and other hazardous elements that may leach from the coal ash.
Both the EPA and state rules give the electric utility operators two options in closing the ash ponds. One allowable method is to excavate the millions of tons of coal ash and either move the coal ash to a lined landfill or find an approved beneficial use for the ash. The other is to cap in place, where an impervious cover, or cap, is placed over the ash impoundment. Both methods have been used successfully for decades to close some of the most contaminated sites in the nation.
It must be emphasized that the closure method selection is made by the utilities, as allowed by both federal and state rules. Alabama Power, TVA and PowerSouth all elected to utilize the cap-in-place option.
The permits will also set out the steps to be taken to clean up contaminated groundwater caused by the coal ash ponds. ADEM's job, in its environmental oversight role, is to ensure the closure and groundwater remediation plans proposed by the utilities and included in the permits meet federal and state standards and protect both waterways and groundwater. The permits provide for regular monitoring to confirm the closure and cleanup plans are being implemented as required. If necessary, the plans will be adjusted to ensure the intended results are being achieved.
Currently, ADEM has scheduled public hearings on the permits for three Alabama Power plants. The first is Oct. 20 for Plant Miller in Jefferson County, followed by Oct. 22 for Plant Greene County and Oct. 29 for Plant Gadsden in Etowah County. Permits for the other five sites in Alabama are in development, and hearings will be scheduled when they are complete.
The purpose of these hearings is to allow the public, including nearby residents, environmental groups and others, opportunities to weigh in on the proposed permits. This past summer, Alabama Power, TVA and PowerSouth held informational meetings in the communities where their affected plants are located to explain their proposed groundwater cleanup plans(including the CCR unit closure component) and answer residents' questions.
The draft permits, the hearings' dates, locations and times and other information are available on ADEM's website, www.adem.alabama.gov. The public can also mail or email comments related to the permits, including the closure plans and groundwater remediation plans, directly to ADEM during the proposed permits' 35-day minimum comment periods, which will run one week past the date of the public hearings. Those comments will be considered in the decisions to issue the permits, and ADEM will provide a response to each issue raised.
For maximum protection of the environment, ADEM encouraged the power companies to go beyond the minimum requirements of the state and federal CCR rules. ADEM's scientists and engineers who analyzed the plans through an exhaustive review and revision process determined the final plans provide the environmental protections Alabamians expect and deserve. But we want to hear from the public.
Certainly, there are pros and cons of each option in closing the coal ash ponds. The daunting task of cleaning up contaminated groundwater will be undertaken regardless of which closure method is utilized. As one opinion writer recently said, there is no easy answer to the coal ash problem. But this is a matter we cannot duck. We must deal with our coal combustion residuals – by EPA requirement and for the sake of our environment.
Here's what you can count on from your state agency charged with protecting your environment. ADEM will make sure the closure and cleanup of the coal ash sites will be done in a way that will protect the state's land and water resources now and in the future.
Ensuring that is our mission.