Faith leaders call for Puerto Rico pension protection, debt and disaster relief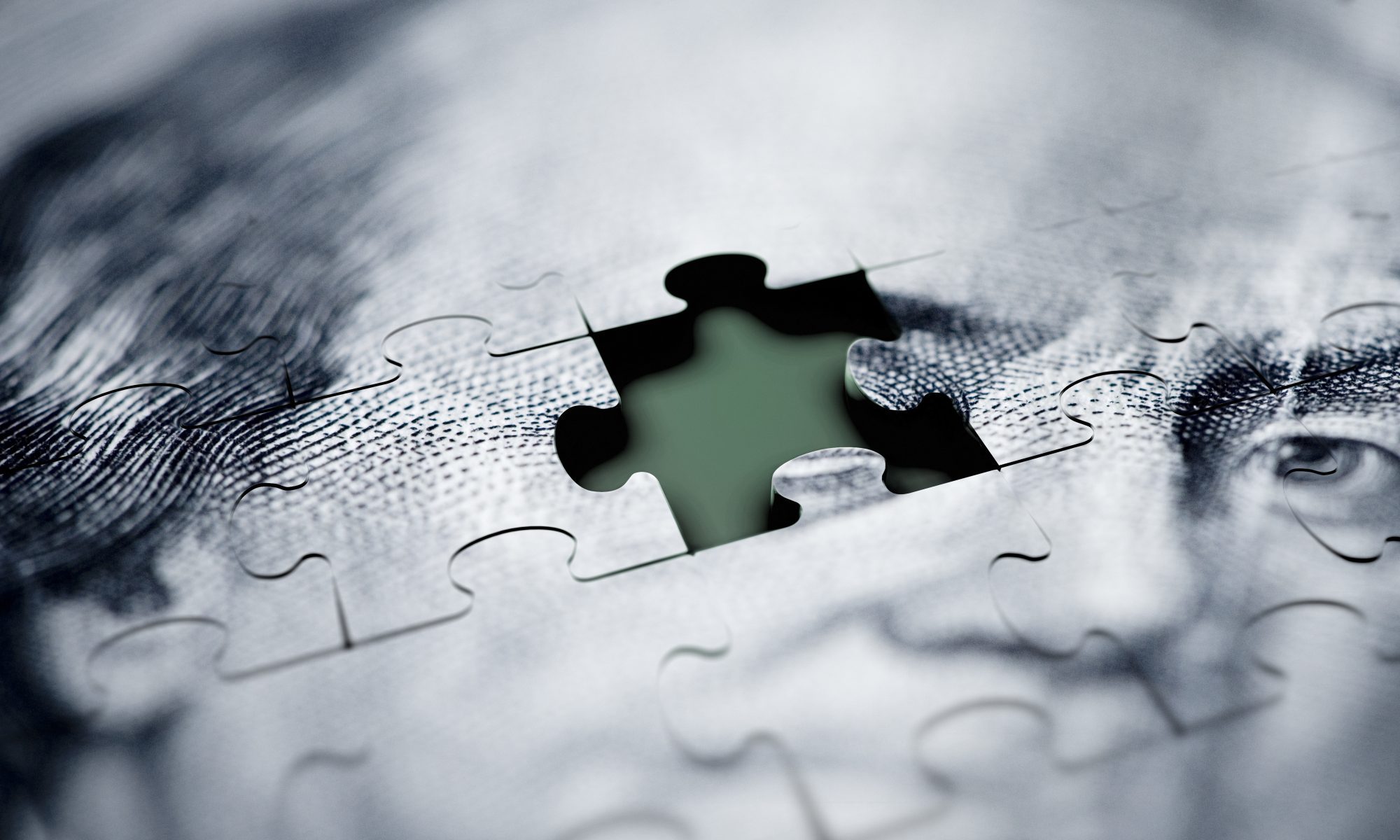 Archbishop Roberto González, the Secretary General of the Puerto Rico Bible Society Reverend Heriberto Martínez and the island's Catholic Charities head, Reverend Enrique Camacho, released a statement Friday calling for pension guarantees, debt relief and disaster assistance for the island on Friday.
"This week, as the oversight board met and workers voted on new pension proposals, we appreciate that the oversight board kept the promise to protect the pensions," the three said in a statement. "We stand with labor leaders in urging the passage of pension plans that protect the vulnerable and protect the pensions of most of our people."
González, Martínez and Camacho announced their position in a statement at a press conference in the Cathedral of San Juan Bautista. This is one of the oldest cathedrals in the hemisphere.
The head of the religious development group Jubilee USA, Eric LeCompte, joined the San Juan press conference along with Catholic, United Church of Christ, Lutheran and Disciple religious leaders from the United States.
"For the first time in any debt restructuring for a U.S. city, territory or country, we are seeing pensions being protected," noted Jubilee USA director and United Nations debt expert, Eric LeCompte. "While we are extremely pleased by the pension proposals, we also must see Puerto Rico's debt cut by at least 80 percent."
Puerto Rico is a U.S. territory. They have $72 billion in debt and are struggling to recover from the 2017 Hurricanes Irma and Maria. The major Puerto Rico religious leaders assert their ability to resolve disaster and debt crises are hampered by their relationship with the United States.
"Our ability for resiliency, recovery and resolving our own challenges is tied to our political and colonial status. We call on our people and our officials to begin a new and creative dialogue to resolve our political status," asserted González, Martínez and Camacho in their statement.
Since 2015, with the support and advice of the religious Jubilee USA Network, we called on decision makers, our people and the faithful to work toward a Jubilee for Puerto Rico.
"In the face of a debt crisis and a 60 percent child poverty rate, we called for debt relief, stopping austerity policies, protecting public pensions and reducing child poverty on our island," Gonzalez, Martinez and Camacho wrote. "We've been concerned about corruption in our own government. Congress made a promise that in exchange for debt relief and a 'super bankruptcy process,' a fiscal oversight board would be imposed on Puerto Rico."
"After Congress passed emergency debt relief legislation in 2016, we felt debt relief was in sight," the three wrote. "Early plans created by Puerto Rico's oversight board saw debt payments cut by 80 percent. Congress passed protections for the pensions and the official audit process. Congress began to move forward measures to reduce child poverty. We hoped that the promises made to our people would be kept."
"Sadly, in the fall of 2017 when Hurricanes Maria and Irma ravaged our island, our hopes for debt relief and child poverty reduction became additional victims of the hurricanes," González, Martínez and Camacho continued. "Because of rosy economic growth projections from potential federal aid and construction monies, the oversight board negotiated to pay more debt. While there were some innovations in PREPA and COFINA debt proposals, they fell short in delivering enough debt relief — they fell short in the promise of a Jubilee."
They said if there is failure to provide the island with enough debt relief, "the cost is paid by our people — especially by our children."
They stated that Congress has failed to pass all of their recommendations to reduce child poverty, but did acknowledge that President Donald Trump last week signed a bill to deliver more than $50 billion for recovery and called on congress and the White House to continue this effort and deliver the additional $70 billion that's still needed to recover.
"Because of the work of noted economists and our partners at Jubilee USA, we know we cannot risk an overall debt cut of less than 80 percent," González, Martínez and Camacho said.
The United States invaded and seized Puerto Rico from Spain in 1898 during the Spanish American War. All Puerto Ricans are U.S. citizens by birth.
The current population of the island is 3,177,000, which is down considerably from 2010, when 3,722,000 still lived on the island. The high unemployment, poverty and crippling debt crisis had already begun an exodus from the island. The hurricanes have hastened that process.
Jones applaudes inclusion of his anti-money laundering legislation in defense bill
The bill aims to combat illicit financial activity by terrorists, drug traffickers and other criminals.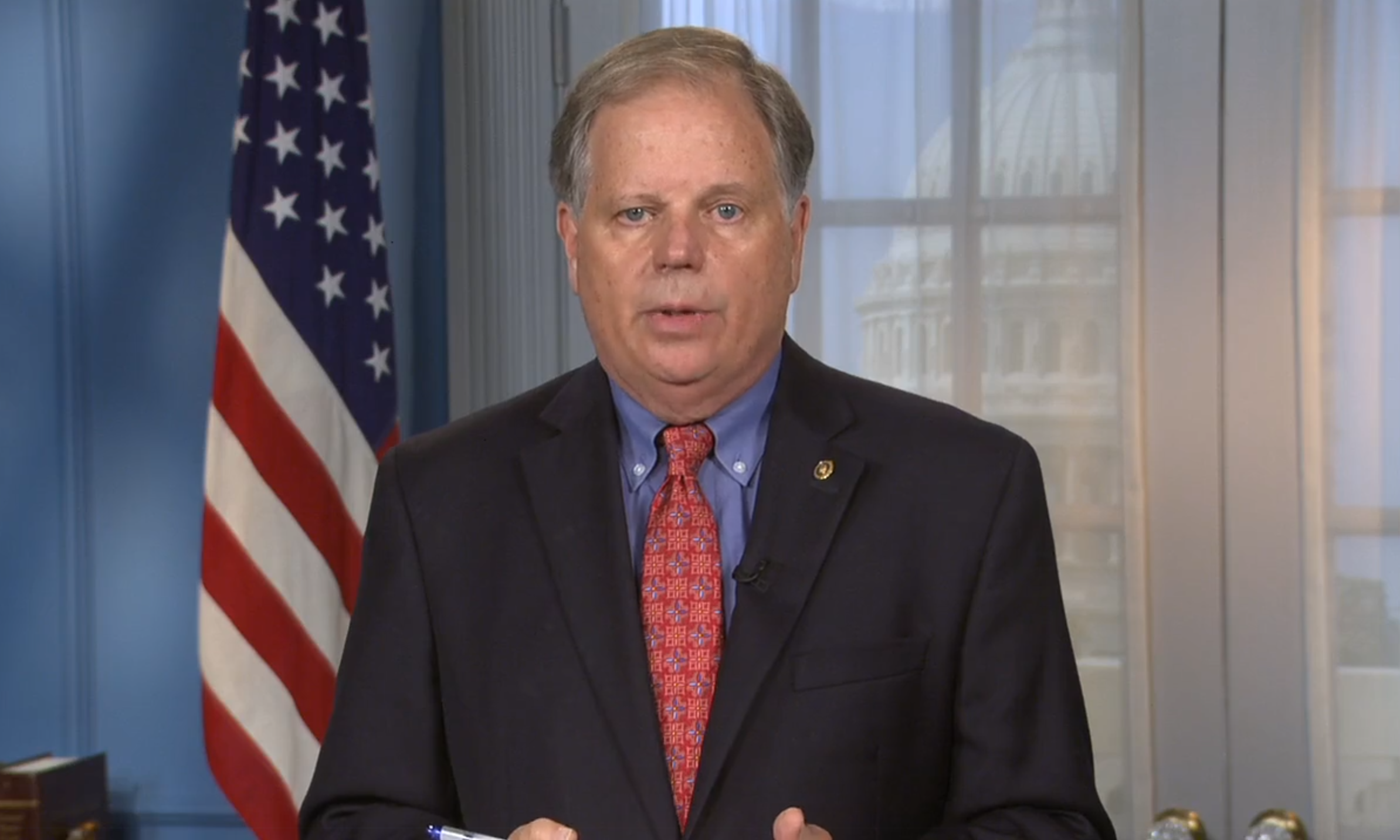 U.S. Sen. Doug Jones, D-Alabama, and a bipartisan group of three other senators applauded the inclusion of their anti-money laundering legislation in the National Defense Authorization Act. 
Jones and Sens. Mark Warner, D-Virginia, and Mike Rounds, R-South Dakota, in September 2019 introduced their Improving Laundering Laws and Increasing Comprehensive Information Tracking of Criminal Activity in Shell Holdings (ILLICIT CASH) Act which aims to combat illicit financial activity by terrorists, drug traffickers and other criminals. 
"For too long, our anti-money laundering laws haven't kept up with the rapidly evolving methods that criminals and terrorists use for illicit financial activities," Jones said in a statement Thursday. "Our bipartisan bill is the largest comprehensive effort in decades to improve transparency and will give prosecutors, national security officials, law enforcement, and financial institutions the modern tools they need to crack down on money laundering and terrorist financing. Its inclusion in the annual defense bill is a great step forward for the rule of law and for the security of all Americans." 
If approved as part of the NDAA, the ILLICIT CASH Act will require shell companies, which are often used to launder money from criminal enterprises, to disclose their true owners to the U.S. Department of Treasury. It would also improve communication between law enforcement, financial institutions and regulators, according to a press release from Jones's office.
According to research from the University of Texas and Brigham Young University, the U.S. remains one of the easiest places in the world to set up an anonymous shell company. A recent report by Global Financial Integrity found that in every state in the U.S. more information is currently required to obtain a library card than to register a company. 
"To form a company in any state in the U.S., it is not necessary to identify or provide any information about the person(s) who will ultimately be controlling the company. In some cases it isn't even necessary to provide information about who will be managing the company and, where some information about managers (i.e. officers or directors) is required, it is very limited," the report states. 
"Human traffickers, terrorist groups, arms dealers, transnational criminal organizations, kleptocrats, drug cartels, and rogue regimes have all used U.S.-registered shell companies to hide their identities and facilitate illicit activities," the press release reads. "Meanwhile, U.S. intelligence and law enforcement agencies find it increasingly difficult to investigate these illicit financial networks without access to information about the beneficial ownership of corporate entities involved." 
The ILLICIT CASH Act includes the following elements: 
Setting national exam and supervision priorities to improve AML-CFT outcomes and better target federal resources in the effort to identify evolving criminal and national security threats.

Establishing federal disclosure requirements of beneficial ownership information that will be maintained in a comprehensive federal registry, with strict privacy protections, accessible by federal and local law enforcement.

Improving the recruitment and retention of top talent to combat money laundering and terrorism by providing special hiring authority at the Department of Treasury and FinCEN.  

Prioritizing innovation and technology in AML-CFT monitoring and reporting through the establishment of a new Subcommittee on Innovation and Technology, updated guidance on financial technology risk assessments, and a Financial Crimes Tech Symposium.

Facilitating communication and information sharing between FinCEN, national security agencies, law enforcement and financial institutions through the establishment of new programs and reporting mechanisms.  

Requiring law enforcement agencies and regulators to formally review regulations within the Bank Secrecy Act to ensure regulations, guidance, reports and records are highly useful in countering financial crime. 

Requiring streamlined data and real time reporting of suspicious activity reports, and requiring law enforcement to coordinate with financial regulators to provide periodic feedback to financial institutions on their suspicious activity reporting.

Prioritizing the protection of personally identifying information while establishing a clear path for financial institutions to share AML-CFT information for the purposes of identifying suspicious activity.

Preventing foreign banks from obstructing money laundering or terrorist financing investigations by requiring these banks to produce records in a manner that establishes their authenticity and reliability for evidentiary purposes, and compelling them to comply with subpoenas. This legislation also authorizes contempt sanctions for banks that fail to comply and increase penalties on repeat BSA violators. 

Ensuring the inclusion of current and future payment systems in the AML-CFT regime by updating the definition of "coins and currency" to include digital currency.