Opinion | One vote can make a difference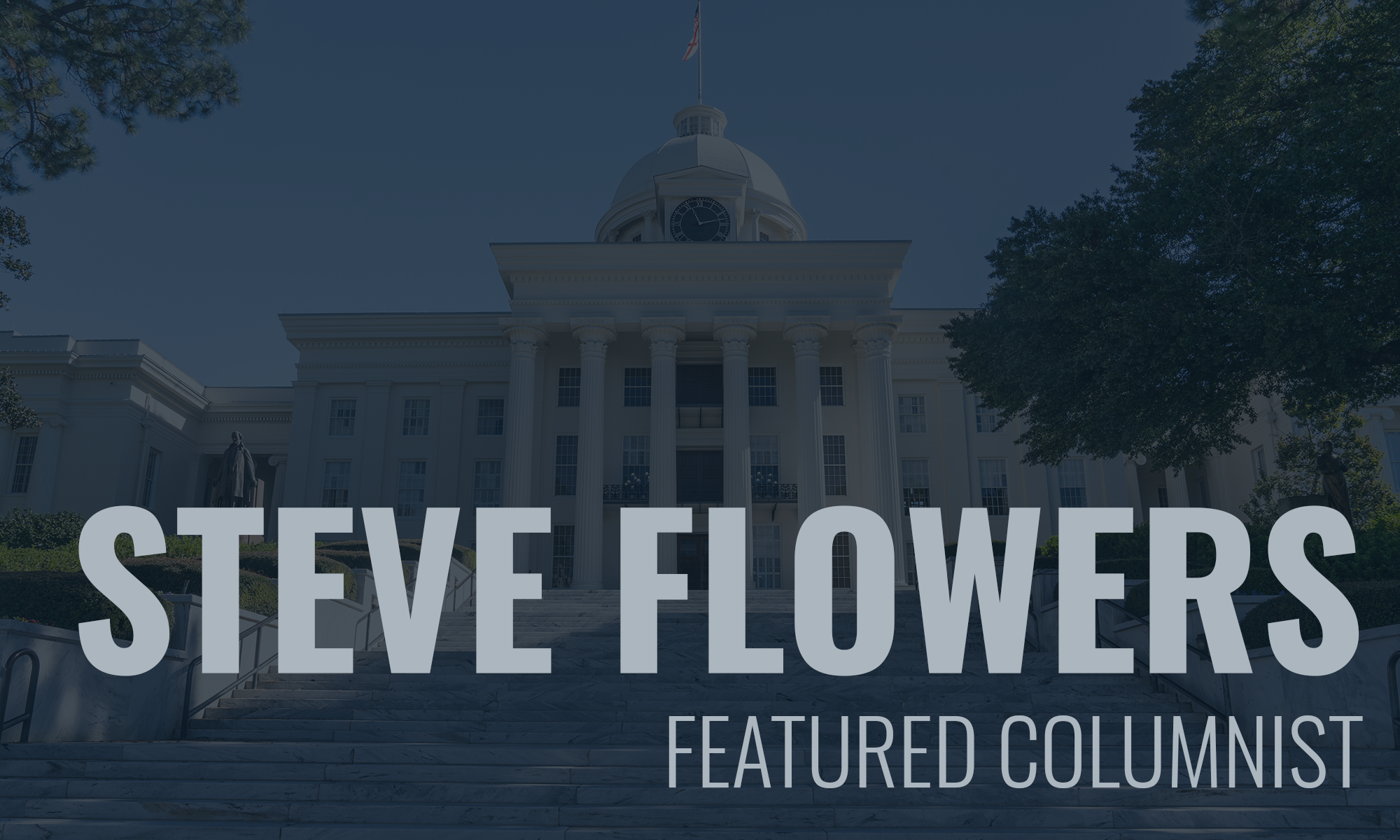 Some of us who were former legislators, who served our counties in the Legislature a long time, were considered by many to always be their legislator. A good many of my former constituents still call me with questions or problems. Some ask me how to get in touch with their congressman or senator about a certain issue so that they can express their opinion. They invariably ask if their letter or email makes a difference. My response is, "Yes, it will."
All legislators or members of Congress want to know what their constituents are thinking. They generally want to vote their district's feelings and needs. When I was a legislator, I would cherish this input and actually solicit it.
One year, I received a nice note from one of my favorite retired teachers. I loved her. She had not only taught me but also taught my mom and dad. She was as fine a lady as I have ever known. Her note simply asked me to vote for some issue. I was not even cognizant of the issue until she made me aware of it. She even referred to it by a bill number. It did not pertain to education, and I did not perceive it to have much opposition or controversy. I do not even remember now what the issue was. However, I revered this lady, and she was asking me to vote yes on a matter I had no position on anyway. So I called her and told her that due to her interest, I would vote for the measure. I kept her note on my desk with the bill number referenced. Lo and behold, about halfway through the legislative session, I saw the bill on the special-order calendar for the day. I got primed for the vote. I voted for the bill simply because that lady had asked me to. To my amazement, I looked up at the large electronic vote tally machine, and the bill passed by one vote.
One vote can make a difference.
Having told you that story, it reminds me of my first year in the Legislature. I was a young 30-year-old representative representing Pike and Barbour counties. Like today, Wallace was passing a gas tax for roads and bridges. This was a common occurrence and expected during the Wallace era. He knew the people of Alabama didn't even notice that their gasoline tax had been raised. However, they knew that Wallace had built them a four-lane highway in their county. He knew Alabama politics better than anybody in state history.
Another political legend, Big Jim Folsom, left an indelible legacy as governor with his legendary and necessary Farm-to-Market road program. Recently while making a speech in Dothan, I told the group this Big Jim story about their region. Big Jim was a native of the Wiregrass. As a young man, Big Jim was making a futile run for Congress in the Wiregrass. One day, he was campaigning down a dirt country road in Geneva County. He met and befriended an old farmer and his wife at the end of the road. The couple gave Big Jim cold buttermilk to drink. Big Jim bonded with those folks on their front porch as he drank a gallon or two of buttermilk. As he was leaving, the old farmer shouted out to his new friend, Big Jim, "Boy, if you get elected to anything, will you pave my road?" Big Jim smiled and said, "Sure I will." Ten years later, Big Jim got elected governor and guess which county road in the state got paved first? You are right, it was that road in Geneva County. They named it the Buttermilk Road.
For folks in Wiregrass, guess who built the Ross Clark Circle around Dothan? You got it, Big Jim Folsom.
For any of you legislators that are reading, my advice to you is that your average constituent isn't gonna know whether or not you voted for the state tax on gasoline. But, they are going to remember that highway or bridge you brought home to your county. If you play your cards right, you might even get it named after you.
Speaking of legislators, legendary Black Belt legislator Rick Manley passed away in January. He represented Marengo County and the Black Belt for over 25 years in the House and Senate. He was one of the most able and effective legislative leaders in state history. He served as Chairman of both the House and Senate Judiciary Committees. He was also Speaker Pro Tem of the House.
See you next week.
Steve Flowers is Alabama's leading political columnist. His weekly column appears in over 60 Alabama newspapers. He served 16 years in the state Legislature. Steve may be reached at www.steveflowers.us.
Print this piece
Opinion | 1964 Goldwater landslide was beginning of Republican dominance in the South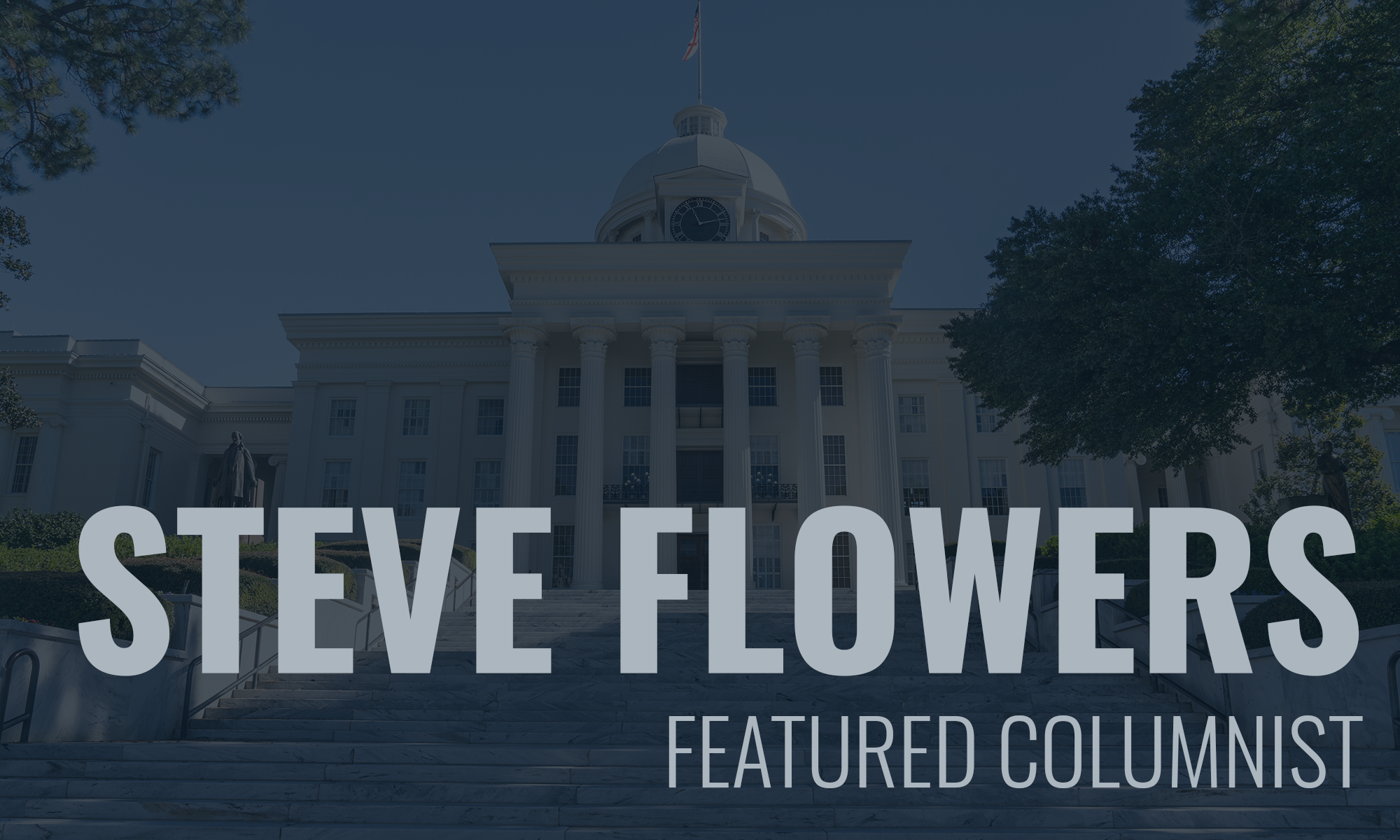 Our primary runoffs have been postponed until July 14, 2020. It was a wise and prudent decision by Secretary of State John Merrill and Gov. Kay Ivey. Most voters are older and you are asking them to come out and vote and at the same time stay home.
The main event will be the GOP runoff for the U.S. Senate. The two combatants, Jeff Sessions and Tommy Tuberville, will now square off in the middle of a hot Alabama summer. The winner will be heavily favored to go to Washington. We are a very reliably Republican state especially in a presidential election year.
Many of you have asked, "When did Alabama become a dominant one–party Republican state?" Well it all began in the Presidential year of 1964.  The 1964 election was the turning point when the Deep South states of Alabama, Mississippi, Georgia, Louisiana and South Carolina voted for Barry Goldwater and never looked back.  It was the race issue that won southerners over for Goldwater.  The Republican Party captured the race issue that year and have never let go of it.
The South which was known as the "Solid South" for more than six decades, because we were solidly Democratic, are today known as the "Solid South" because we are solidly Republican.Presidential candidates ignore us during the campaign because it is a foregone conclusion that we will vote Republican, just as presidential candidates ignored us for the first 60 years of the 20th Century, because it was a foregone conclusion that we were going to vote Democratic.
George Wallace had ridden the race issue into the Governor's office in 1962.  It had reached a fever pitch in 1964.  Democratic President, Lyndon Johnson, had passed sweeping Civil Rights legislation which white southerners detested.  
The only non-southern senator to oppose the Civil Rights legislation was Republican Senator Barry Goldwater of Arizona.  When the Republican Party met at the old Cow Palace in San Francisco, they nominated Goldwater as their 1964 presidential candidate.  Johnson annihilated him, nationwide, but Goldwater won the South in a landslide.  
Before that fall day in November of 1964, there was no Republican Party in Alabama.  There were no Republican officeholders. There was no Republican primary. Republicans chose their candidates in backroom conventions.  Except for a few Lincoln Republicans in the hill counties, it was hard getting a white Alabamian even to admit they were Republican.
That all changed in 1964.  Goldwater and the Republicans became identified with segregation and the white Southern voter fled the Democratic Party en masse.   As the Fall election of 1964 approached the talk in the country stores around Alabama was that a good many good ole boys were going to vote straight Republican even if their daddies did turn over in their graves.  Enterprising local bottling companies got into the debate and filled up drink boxes in the country stores labeled Johnson Juice and Gold Water.  The Gold Water was outselling the Johnson Juice 3-to-1.
Alabamians not only voted for Barry Goldwater but also pulled the straight Republican lever out of anger towards Lyndon Johnson's Civil Rights agenda.  Most of Alabama's eight-member Congressional delegation, with more than 100 years of seniority was wiped out by straight ticket Republican voting on that November 1964 day.
Earlier that year, Lyndon B. Johnson, the toughest, crudest, most corrupt and yes most effective man to ever serve in the White House, made a profound statement.  As he signed the Civil Rights Bill he had pushed through Congress, he looked over at the great Southern Lion, Richard Russell of Georgia, and as Senator Russell glared at Johnson with his steel stare, Lyndon said, "I just signed the South over to the Republican Party for the next 60 years." Johnson's words were prophetic.
Folks, beginning with the 1964 election, there have been 17 presidential elections counting this year.  If you assume that Donald Trump carries our state in November, that is a safe assumption, Alabama has voted for the Republican nominee 16 out of 17 elections over the past 56 years.  Georgia peanut farmer, Jimmy Carter, is the only interloper for the Democrats in 1976.
The U.S. Senate seat up this year was first won by a Republican in 1996.  That Republican was Jeff Sessions.  
So folks, in 1964, Alabama became a Republican state and it happened in what was called the Southern Republican "Goldwater Landslide."
See you next week.
Steve Flowers is Alabama's leading political columnist. His weekly column appears in over 60 Alabama newspapers. He served 16 years in the state legislature. Steve may be reached at www.steveflowers.us.
Print this piece