Trump launches second-term campaign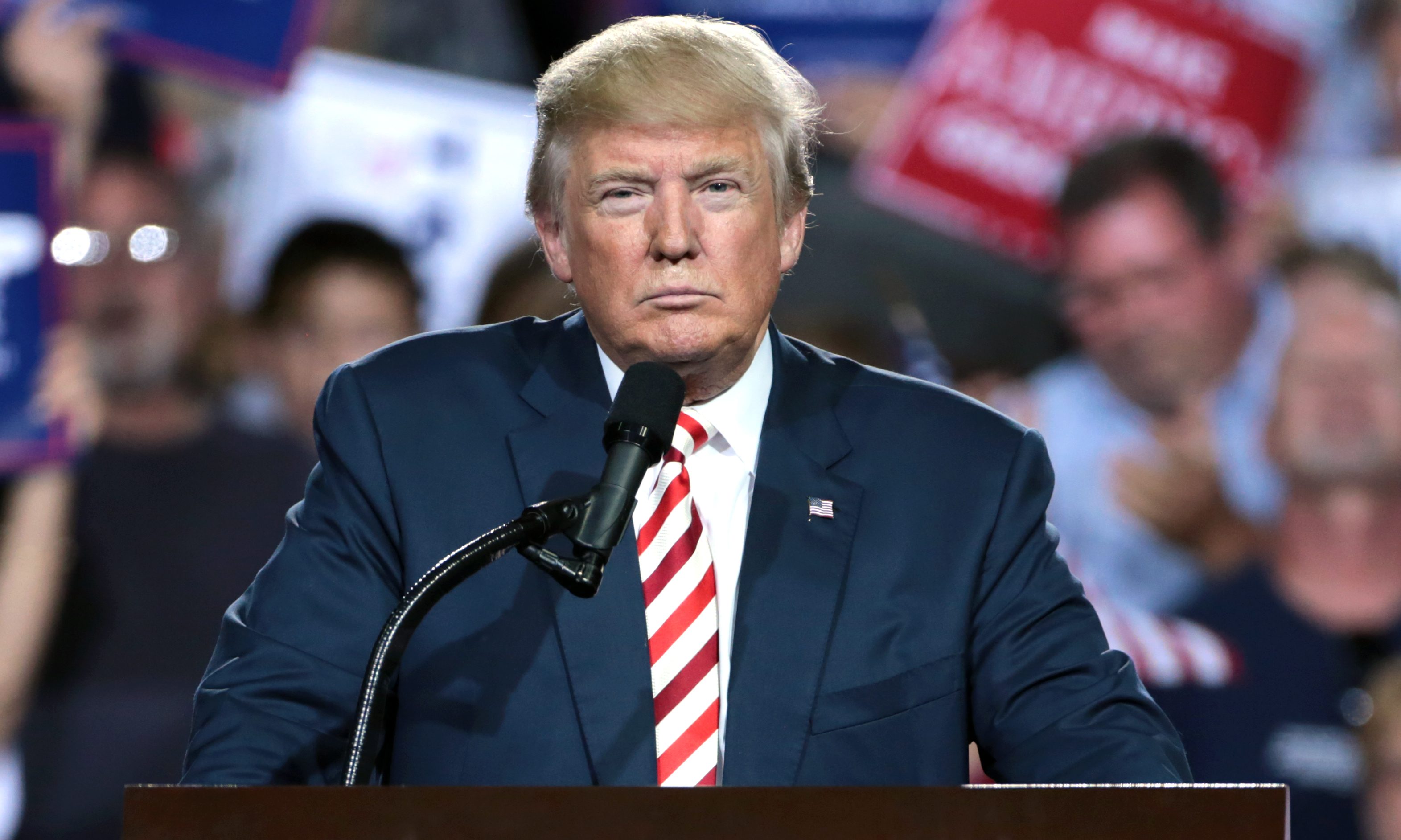 Over 20,000 people crowded into an Orlando, Florida, arena Tuesday to hear President Donald Trump announce he will seek a second term as president of the United States.
In Homewood, nearly a hundred Republicans gathered for a barbecue and watch the president as he extolled the accomplishments of his first 29 months in office and promised his supporters that he would "keep America great." The Homewood watch party was hosted jointly by the Alabama Republican Party, the Jefferson County Republican Party and the Shelby County Republican Party. There were other Trump watch parties across the state.
"Our country is now thriving, prospering and booming," Trump said. "And frankly, it's soaring to incredible new heights. Our economy is the envy of the world, perhaps the greatest economy we've had in the history of our country. And as long as you keep this team in place, we have a tremendous way to go. Our future has never ever looked brighter or sharper."
"The fact is, the American dream is back, it's bigger and better and stronger than ever before," he continued. "2016 was not merely another four-year election. This was a defining moment in American history. Ask them right there. By the way, that is a lot of fake news back there, that's a lot. You know what I say, the amount of press we have tonight reminds me of the Academy Awards before it went political and their ratings went down the tubes."
Much of his first term was marred by a special counsel's investigation that ultimately did not yield any indictments against Trump or his family. Trump said when the Washington elites and their media allies came after him, they were really coming after his supporters and their movement.
"They tried to take away your dignity and your destiny, but we will never let them do that, will we?" Trump told the crowd and those watching at home. "Many times I said we would drain the swamp, and that's exactly what we're doing right now. We're draining the swamp. And that's why the swamp is fighting back so viciously and violently. For the last two and a half years, we have been under siege, and with the Muller report we won, and now they want a do over. They want a do over."
"They went after my family, my business, my finances, my employees, almost everyone that I've ever known or worked with, but they are really going after you," Trump continued. "That's what it's all about, not about us; it's about you. They tried to erase your vote, erase your legacy of the greatest campaign and the greatest election, probably in the history of our country, and they wanted to deny you the future that you demanded and the future that America deserves and that now America is getting."
Former Alabama State Rep. Perry Hooper Jr., R-Prattville, serves on the Trump National Finance Committee.
"It was an incredible rally. The excitement in the air was unbelievable," Hooper said of the Orlando rally. "The Amway Center was filled with 25,000-plus great Americans from all over the country, while thousands watched outside the arena on large-screen TVs. Festivities began seven hours before the doors opened for the rally and lasted hours after the rally formally ended. Hundreds of watch parties were held all over the country, including at least four in Alabama. The president, as usual, was spot on about the issues that America truly cares about. I had a chance to speak to the president. He could not have been more pumped. The united voices of the 'deplorables' were heard from sea to shining sea."
The rally also helped Trump's finance team raise a lot of money in a very short period of time.
"The most unbelievable news out of the rally was the announcement of the historic amount of money raised in less than a 24-hour period," Hooper said.
Hooper credited the job that Chicago Cubs co-owner Todd Ricketts in his role as Republican National Committee Finance Chair had done raising money as well as the work done by Co-Chair Tommy Hicks and Roy Baily,
"Twenty-five million dollars was raised by the National Finance Committee for the re-election of our president," Hooper said. "With a war chest now at 100 million plus, a field staff already in place and a never-seen-before, state-of-the-art data operation, the Democrats are in a deep, deep hole that they will never get out of. We must keep America great."
The president trailed former Vice President Joe Biden, who's running for the democratic nomination for president, by nine points in a recent poll. By comparison, former President Barack Obama was leading Mitt Romney by seven points at this point in the 2012 race. Democrats won control of the House of Representatives last year. Democrats have taken Senate seats in normally red states like Arizona and Alabama.
Jones votes against Amy Coney Barrett confirmation
Since Justice Ruth Bader Ginsburg's death in September, Jones said he would not vote for a nominee, no matter who it was, until after the Nov. 3 general election.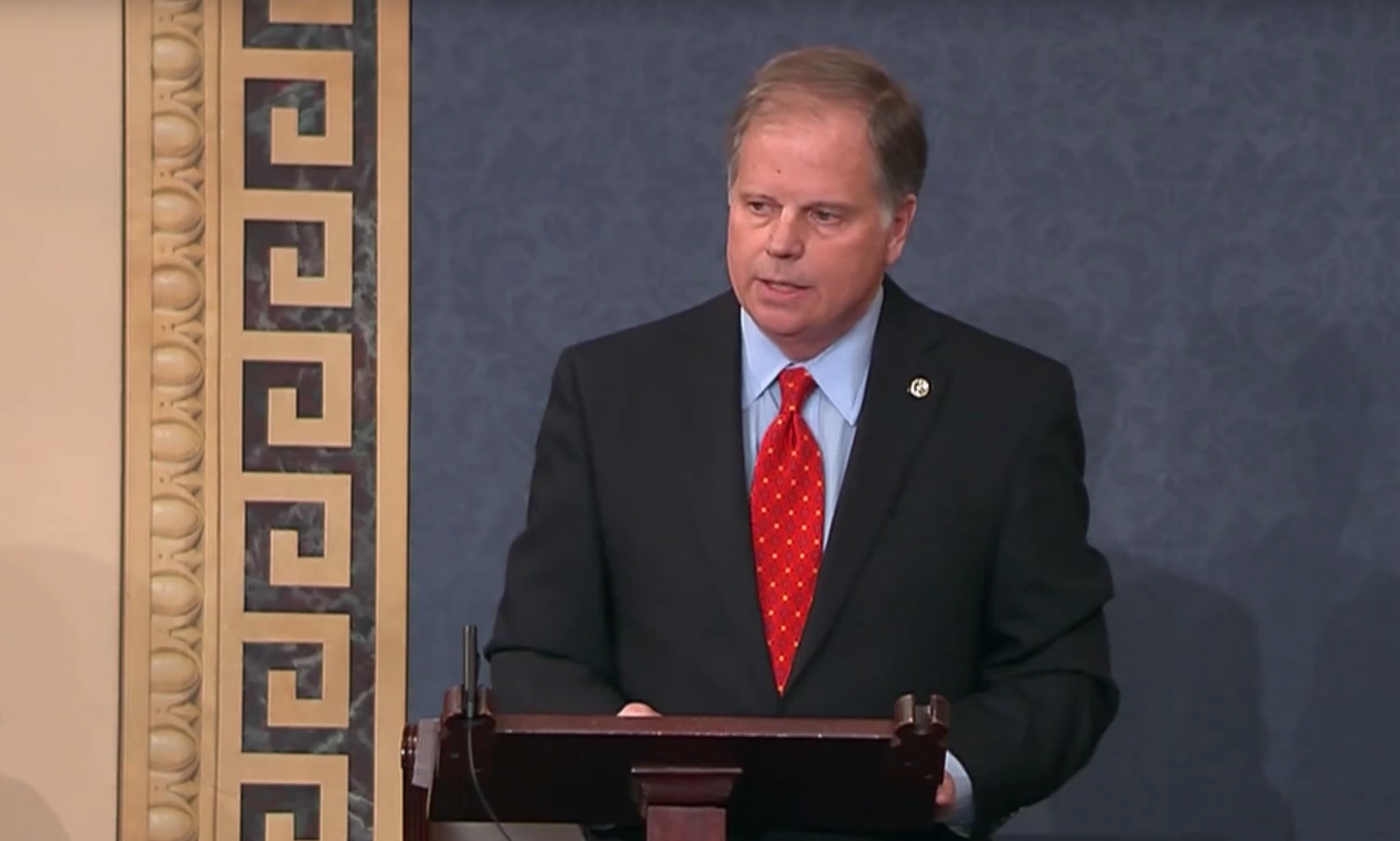 Democratic Alabama Sen. Doug Jones voted with his party and one GOP Senator against the confirmation of President Donald Trump's nominee, Amy Coney Barrett, to the United States Supreme Court.
"This process has been perhaps one of the most blatantly hypocritical in the history of the Senate and has further eroded trust in the independence of the Supreme Court in the eyes of the American people," Jones said. "By forcing this vote only eight days before an election, Mitch McConnell has prioritized temporary political gain over the long term integrity of both institutions. I also believe his decision to force through this confirmation instead of negotiating a bipartisan COVID relief package is an insult to the millions of Americans who are suffering as a result of this pandemic."
Since Justice Ruth Bader Ginsburg's death in September, Jones said he would not vote for a nominee, no matter who it was, until after the Nov. 3 general election.
"I voted no today because I refuse to be a party to Mitch McConnell's power grab, to the hyper-politicization of the Senate and the courts, and to denying the American people a voice in this process while voting for the next President is already underway," Jones added. "Now that Justice Barrett has been confirmed, it is my sincere hope that she will rule in a way that protects our institutions, our democracy, and the rule of law."
In 2016, Republicans in the United States Senate blocked the nomination of Judge Merrick Garland, a centrist jurist, by President Barack Obama, saying his nomination was too close to the 2016 election. Obama nominated Garland in February of that year, months before the election. Barrett's nomination came just weeks before the election this year and her confirmation just days before Election Day.
But Jones's "no" vote on Barrett was quickly denounced by Republicans, including his general election opponent Tommy Tuberville. Republicans attacked Jones for his vote against Barrett's confirmation.
"Senator Doug Jones continued to thumb his nose at our state's majority with his 'no' vote," said Alabama Republican Party Chairman Terry Lathan. "He has once again put the interests of his left wing groups first while ignoring those he is supposed to represent."
Lathan said Alabama voters will snub Jones for his vote next week.
"Alabama will relieve him of his duties on November 3rd when Tommy Tuberville is elected as Alabama's new U. S. Senator. Doug Jones will be a paragraph in a history book as future political pundits study how to be a failure in the arena of public service — ignoring the majority ends your tenure," Lathan said.
Tuberville was sharply critical of his general election opponent.
"Instead of standing up for our conservative Alabama values and voting to confirm Judge Amy Coney Barrett to the Supreme Court, Doug Jones voted against her nomination and represented the liberal beliefs of his high-dollar campaign donors in California and New York," Tuberville claimed.
"But Doug can't help himself because he's a liberal to his core — just like Nancy Pelosi, Chuck Schumer, Bernie Sanders, and AOC," Tuberville continued. "Ever since becoming our temporary senator, Doug Jones has opposed everything Alabamians support and supported everything Alabamians oppose."
"Anti-Trump Democrat Doug Jones voted no today on the confirmation of Amy Coney Barrett to the Supreme Court," said National Republican Senatorial Committee Deputy Press Secretary Paige Lindgren. "In September, before the President's nominee was even announced, Jones stated he would not meet with or vote in favor of any nomination to the court. Jones previously voted against Trump-nominated Justice Brett Kavanaugh."
"Anti-Trump Democrat Doug Jones has long since given up on representing Alabama, and his vote against Amy Coney Barrett is no different," Lindgren said. "Alabamians overwhelmingly support Justice Barrett's place on the Supreme Court and yet their junior Senator has obstructed President Trump at every turn. Jones has once again shown that his loyalty lies with Washington Democrats and not Alabama families."
"The latest poll has Jones down by 14 points against Trump-endorsed Republican Senate candidate Tommy Tuberville," Lindgren added.
Barrett won confirmation on a 52 to 48 vote. She was given the oath of office at a ceremony at the White House by Justice Clarence Thomas. The election is next week.