Ethics lawyer draws heat in hearing for Trump's former regional EPA director, associate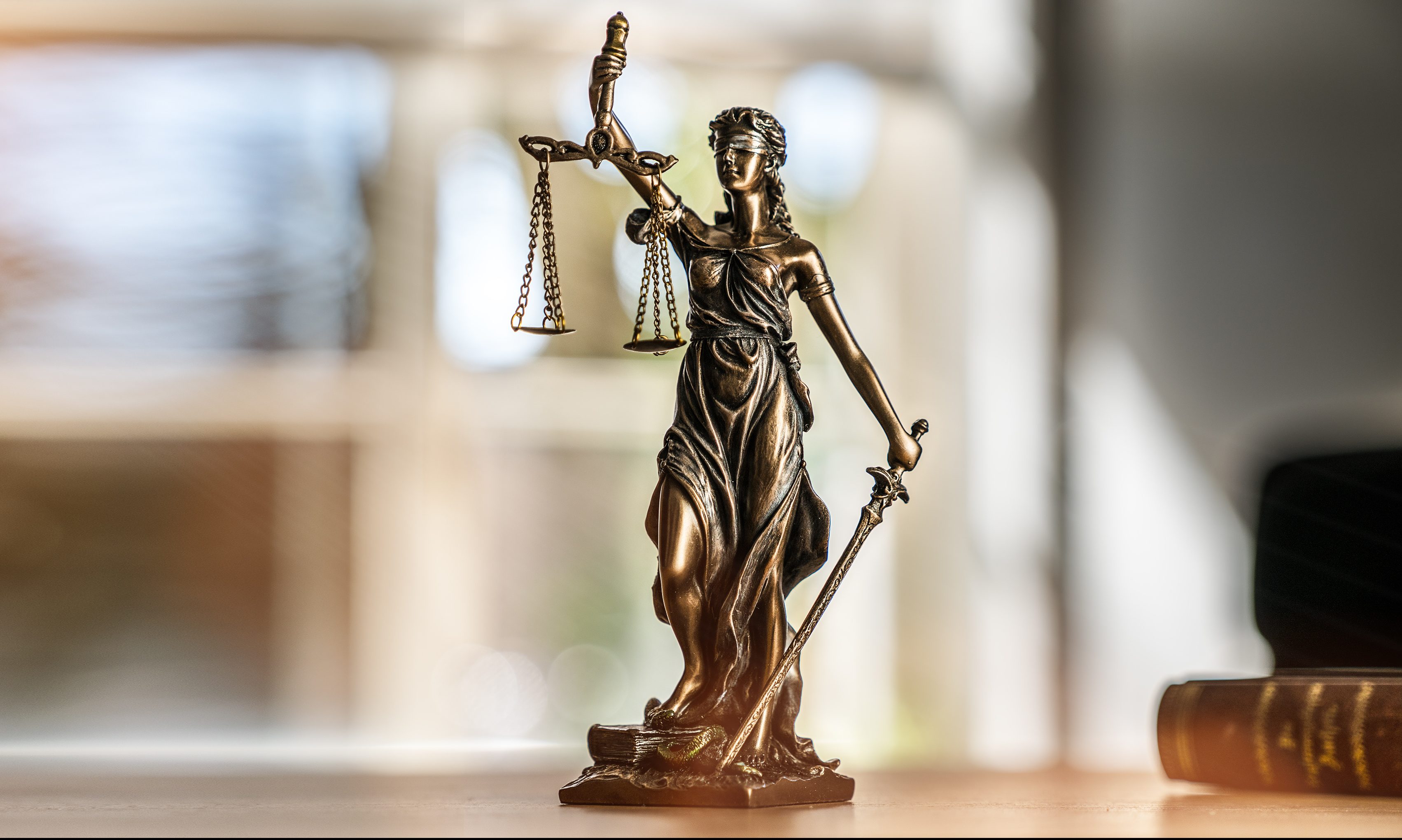 In early May, defense attorneys presented evidence they say that shows Ethics Commission lawyers engaged in selective and vindictive prosecution when they sought indictments against Scott Phillips and Onis "Trey" Glenn III. The defense also argued before Jefferson County Circuit Court Judge Stephen Wallace that the commission had violated the men's right to due process.
Alabama Political Reporter obtained a transcript of the hearing at which defense lawyers Bill Athenas, Matt Hart, Joe Espy and Ben Espy raise troubling questions about the indictments. Athenas and Hart represent Glenn. Joe Espy and Ben Espy are attorneys for Phillips.
Glenn, until his indictment in November 2018, served as President Donald Trump's Southeast EPA administrator. Phillips is a former Alabama Environmental Management commissioner.
Both men, according to a statement from the Ethics Commission at the time of the indictments, are charged with multiple counts of violating state ethics laws.
During the proceeding on May 8, Ethics Commission lawyer Cynthia Propst Raulston gave what seemed to be a deliberately obtuse answer to Wallace's question about the possibility that she leaked grand jury information. Raulston said it would be "irresponsible to respond" to the judge's question because they were discussing a possible violation of a "criminal statute," which led the defense to ask if Raulston was invoking her 5th Amendment privilege to avoid self-incrimination.
Raulston's response is just one example of a series of baffling questions raised after Phillips and Glenn were indicted in November 2018.
Chief among the questions hanging over the indictments was why Raulston and Ethics Commission Director Tom Albritton claim that then-Jefferson County District Attorney Mike Anderton asked them to assist him with the case against Phillips and Glenn when in fact it was Albritton and Raulston who asked Anderton to take the case. Another major question was whether this action by Albritton and Raulston violates Phillips' and Glenn's right to due process?
Another question before the court is what role GASP, a prominent environmental group, played in the indictments and whether the group's involvement led to selective and vindictive prosecution.
Another question adresses why Albritton and Raulston leaked the indictments to Al.com before Phillips and Glenn were notified or arrested.
In a sworn statement given on Feb. 9, 2019, Anderton said it was Ethics Commission lawyers who approached him, as first reported by APR.
Former Jefferson County DA said he didn't pursue indictments against Trump's EPA administrator or associate
Recent testimony shows that GASP lawyers approached Anderton with information on Glenn and Phillips earlier than the Ethics Commission's involvement. Anderton declined to act on the allegation made by GASP.
Raulston revealed in the May hearing that GASP attorneys contacted her, and she recommended that they file an ethics complaint. Raulston's sister, Stacie Propst, served as a high-ranking official at GASP at the time.
Sometime after GASP met with Raulston, she and Albritton determined to seek changes against Phillips and Glenn.
But as the defense pointed out to Judge Wallace, the ethics law procedures were ignored with Raulston and Albritton bypassing the commission heading straight to a grand jury.
The defense attorneys say this action violated the defendants' due process rights to a probable cause finding, hearing and response. The rules for cases handled by the Ethics Commission are different from those under which other prosecutors operate.
"By failing to follow the Legislature's clear directives in the Ethics Act, the Staff acted without legal authority, and no source of legal authority inside or outside of the Act can cure that deficiency," defense attorneys wrote in briefs to Judge Wallace. "Clear and binding legal precedent requires the dismissal of the indictment under these circumstances."
Wallace seemed to indicate that he understood that Raulston had "torqued and manipulated" the process to bring it before a grand jury, avoiding the legal steps prescribed for the Ethics Commission.
Raulston argued the commission had not jumped its place in line because the Jefferson County D.A. already had the case before she approached him. But as the defense noted, the D.A. had seen the information but declined it.
As Phillips' attorney Joe Espy stated, "Not only did they [Jefferson County D.A.] decline it. They were never going to pursue this case. They shut it down for two years."
Court records show that Raulston met with GASP representatives and that they informed her that Anderton would not prosecute the case.
After Glenn and Phillips were indicted, GASP celebrated on social media posting, "Just so y'all know, Gasp made this possible. We were the ones whose presentation was shared by Glenn and Phillips. We paid for the exhibits in PACER so we could piece this story together. We did the leg work and the organizing. We need your support to keep doing it!"
The defense wants discovery on the group's involvement, including communications between GASP and the Ethics Commission. They want to know what information they provided, what sort of discussion there was about the need to get a high profile target and whether that impacted the charging decisions made.
At the May hearing, Wallace asked why neither the state's attorney general nor the Jefferson County D.A. was assisting her with the case. Raulston didn't supply a coherent answer.
However, APR sources within the Attorney General's Office say the attorney general turned down Albritton and Raulston's request to intervene, citing procedural mistakes made by the commission lawyers.
Internally, A.G. attorneys acknowledge the same concerns as the defense team asserts that Albritton and Raulston went beyond the scope of what is legally allowed for the Commission.
On June 25, Wallace will hear further arguments on the motion to dismiss.
It is believed that Albritton and Raulston may be called as witnesses during the proceedings.
DA defends imprisonment of disabled vet for marijuana charges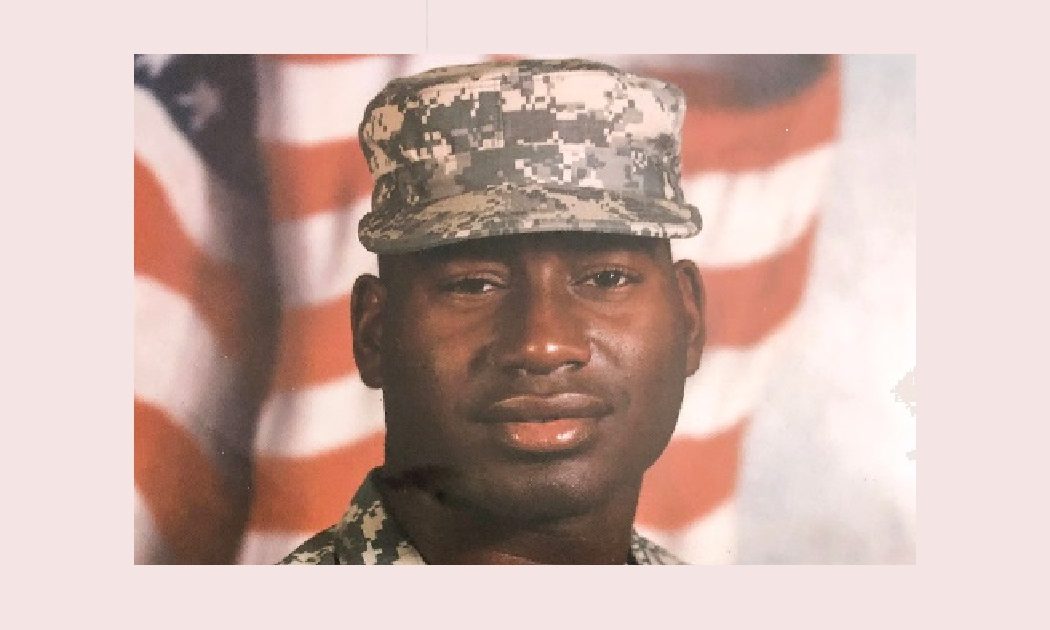 West Alabama District Attorney Andy Hamlin defended the court decision to revoke Sean Worsley's probation, sending the Black disabled veteran to state prison for 60 months on felony marijuana charges. Hamlin spoke to APR in a phone interview about the case.
Sean Worsley is a Black disabled veteran who was arrested on felony marijuana charges in Gordo in Pickens County in August 2016.
Advocates for marijuana legalization, sentencing reform and for veterans have denounced Worsley's treatment by the Alabama court system. On April 28 a circuit judge in Alabama revoked the Arizona man's Alabama probation, so he faces spending 60 months of his life as a guest of the Alabama Department of Corrections.
Hamlin is the district attorney for Alabama's Fourth Judicial Circuit, which includes Fayette, Lamar and Pickens counties.
"One thing that is being lost in this is that he was noncompliant," Hamlin said.
Hamlin said that Worsley was dismissed from the VA drug treatment program because he was noncompliant with the conditions of the program. That Worsley receive drug treatment for his marijuana addiction was a condition of his probation agreement.
"He would not conform. That is my understanding," Hamlin said.
Under Alabama law, possession of more than 2.2 pounds of marijuana is trafficking, a felony. Hamlin had considerably less than that. In non-trafficking cases there are several options that a person can be charged with. A key designation is whether the marijuana is "for personal use" or "for other than personal use." In Worsley's case, the arresting officer in Gordo made the determination that Worsley's marijuana was for "other than personal use."
Hamlin said that the arresting officer made the correct determination based on the evidence. In addition to the marijuana, Worsley had scales for measuring the marijuana and paper for rolling his own joints. The marijuana had also been removed from the prescription bottle it came in and been repackaged.
Hamlin said that the marijuana was for other than personal use was "a finding of fact. The charge was substantiated not only by the evidence; but it was spoken by the defendant in open court." Hamlin is referring to Worsley's admission of guilt when he pleaded guilty.
Worsley and his wife Eboni maintain that the marijuana was bought legally in Arizona, where Worsley had a valid medical marijuana card.
APR asked if Alabama should be locking people up for five years for something that is legal in 33 states.
"We don't make the law, we enforce it," Hamlin said of his job as district attorney. "If you want to change the law, then run for the Legislature."
APR asked why Worsley was charged with a Class C felony rather than another possible charge. Hamlin said that because it was a finding of fact that the marijuana was for other than personal use, it did not qualify to be treated as a Class D felony (which would have avoided imprisonment) or a Class A misdemeanor which could have brought a sentence of six months in the Pickens County jail. Hamlin maintained that under the sentencing guidelines, the Class C felony is the appropriate charge and is the charge it would have brought before the state passed sentencing reform in 2016.
State Sen. Cam Ward, R-Alabaster, chairs the Senate Judiciary Committee. Ward sponsored the sentencing reform legislation in 2016. He disagrees with the sentence and called it "egregious."
Ward said that wording giving law enforcement the power to determine whether the marijuana was "for personal use" or was for "other than personal use" was already in Alabama law. The sentencing reform did not add that — but did not change that.
Hamlin said that Worsley was indicted by a Pickens County Grand Jury. APR asked how many Black people were on the grand jury. Hamlin said that he could not remember and it would be a violation of the secrecy of the grand jury process to share that.
Leah Nelson with Alabama Appleseed wrote a lengthy recap of the Worsley case. In it, Eboni Worsley argues that she has had to assume the role of Sean Worsley's guardian following his being wounded in the Iraq War and his post-traumatic stress disorder.
APR asked Hamlin if he had a professional evaluate Worsley's competency to stand trial and to enter into that plea agreement.
"No, because it was never alleged that he was not competent to stand trial," Hamlin said. "He was very cognizant and coherent. If I thought he was entering a plea involuntarily I would not have gone through with it."
"An assessment has never been done," Hamlin said, because the defense never asked for it. It is up to the defense to request that.
APR asked if Worsley had competent legal counsel.
Hamlin said that Worsley was represented not only by a court appointed attorney, but his family hired an attorney out of Birmingham to represent him.
APR asked: this all began in 2016 when Chris McCool was the DA. He is now on the Criminal Court of Appeals. Did you inherit this case from the previous DA?
Hamlin said that he was the assistant DA under McCool and actually handled this case then. While DA, like judge, is an elected position in Alabama, Hamlin was appointed DA to fill the vacancy by Gov. Kay Ivey.
"He went to prison out of a probation revocation," Hamlin said. "If he had gotten into some kind of treatment we absolutely would not be here."
"This was the last resort with his probation revocation," Hamlin said. "Talk to his Arizona probation officer. The reason we are here is because of his actions."
"I am sympathetic with the situation," Hamlin insisted.
APR said that we talked with a PTSD counselor on Monday who said that many of his clients with PTSD use marijuana to self-medicate their symptoms.
"I have great respect for him and his service, but the rule of law has to be maintained," Hamlin told APR.
APR asked: some have suggested that Worsley received worse treatment from the court system than a white person would.
"That is an absolute pile of crap," Hamlin said. "That is ridiculous and insulting that they would even say that."
APR asked if Hamlin has sent anybody else to state prison on felony marijuana charges.
"Yes, I have," Hamlin said.
Hamlin shared the court order revoking Worsley's probation:
"The Defendant admitted violating the terms of his/her probation as alleged by the State. The Court further notes that this was the Defendant's 4th felony conviction. The Defendant was previously allowed to participate in a drug rehabilitation program but refused to comply with program requirements and had failed to report to probation for over two years. Upon consideration of the evidence presented by the State at the Defendant's probation revocation hearing, the Court finds the above-named Defendant to be in violation of the above listed probation condition(s) and the Court is reasonably satisfied from the evidence that a violation of the conditions or regulations of probation occurred as specified in the Order of Probation, of which the Defendant has received a written copy. Accordingly, the Defendant's probation is hereby REVOKED. The Defendant shall receive credit for all time served on this charge. DONE this 28th day of April, 2020."
Chey Garrigan is the chief executive director of the Alabama Cannabis Industry Association. Garrigan said that Worsley should not spend years of his life in Alabama's dangerous and overcrowded prison system.
"The events that led to the imprisonment of Sean Worley, is NOT the FOCUS!" Garrigan said. "The focus is Alabama needs a medical cannabis program to include: the immediate release of non-violent offenders with any type of marijuana charges."
"Sean Worsley matters," Garrigan said. "A medical cannabis program in Alabama will boost the economy and create high paying jobs. If Alabama had a medical cannabis program, he would most likely not be imprisoned today."
Garrigan is urging the court to commute the remainder of Worsley's sentence and release him on time served.
Ward estimates that out of the 23,000 inmates in the Alabama Department of Corrections, 60 or 70 are there for marijuana charges only. Most of those are for trafficking.
Michael Fritz is the general counsel for the ALCIA.
"The ALCIA is fighting to allow those already suffering to have access to proper medication without the fear of becoming a felon," Fritz said. "Sean Worsley is a prime example of why we are fighting. Medical Marijuana can help our veterans that suffer from PTSD, anxiety as well as pain from physically disabilities."
Hamlin said that Worsley now has six felony convictions in multiple states.