Jones says that Merrill is trying to curry favor with Mitch McConnell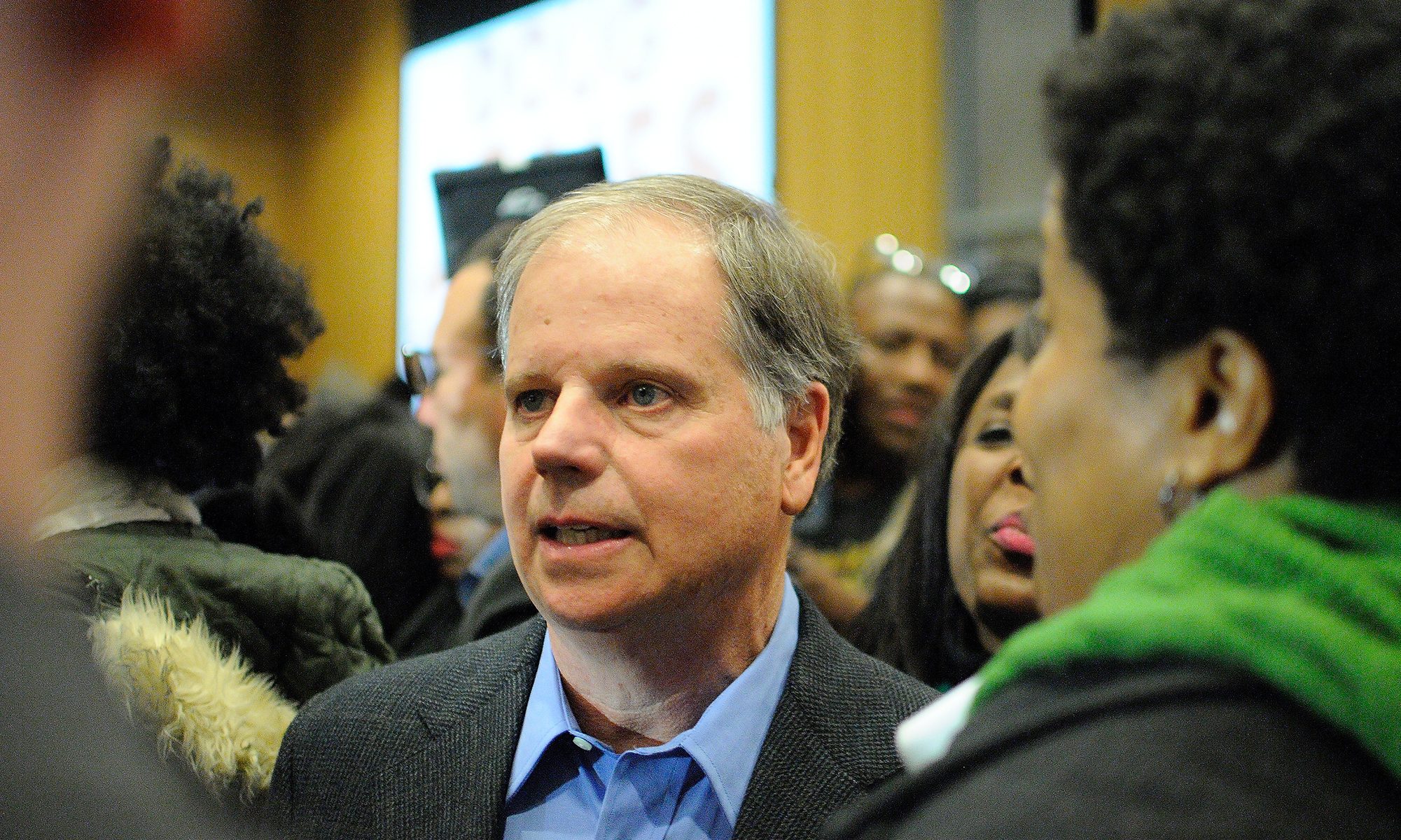 Tuesday, Alabama Secretary of State John Merrill (R) announced that he is going to run for the U.S. Senate seat currently held by Doug Jones (D). Jones responded by releasing a statement in which he accused Merrill of using talking points designed to curry favor with Senator McConnell instead of addressing the issues that Alabamians face.
Sen. Mitch McConnell (R-Kentucky) is the Senate Majority Leader.
"As the Republican party goes through its divisive primary, they would do well to remember the issues that Alabamians face every day," Jones said in a statement. "Based on what I heard today, Mr. Merrill is instead relying on talking points designed to curry favor with Senator McConnell. I think my record representing the people of Alabama speaks for itself: working to save access to health care in our rural communities, to preserve health care for those with pre-existing conditions, supporting a strong military through my work on the Senate Armed Services Committee and bringing good-paying jobs to Alabama."
This is not the first statement that Jones has made about McConnell. Last week, former Chief Justice Roy Moore (R) announced that he was entering the Senate race.
"Today, Roy Moore has made what was already going to be a divisive Republican primary even more polarizing and extreme," Jones said in a statement. "We don't need any more of that. Worse, it's now clear that my opponent will either be an extremist like Roy Moore or someone handpicked by Mitch McConnell to be his senator, not Alabama's. The only question left is who will be McConnell's choice?"
On Tuesday the Alabama Political Reporter asked Merrill about those comments by Doug Jones
Merrill said, "Well if by that statement, Sen. Jones means that the Republican nominee will be someone who will follow the Constitution, someone who will represent Alabama thinking, someone who will represent Alabama values, someone who will vote to confirm conservative judges, someone who will work with the president to build the wall and to stop the flow of illegal immigrants who are coming here to do us harm — if that is what Doug Jones means by a conservative extremist, then count me in, coach,"
Merrill did acknowledge meeting with McConnell just before the President's State of the Union address in February.
At a press gathering after Tuesday's main event, APR asked Merrill: Last time all of the Washington groups got behind one candidate, Luther Strange, and they tried to muscle him through the Republican primary through sheer force of pouring millions into the race. Do you anticipate a similar thing happening here where all of D.C. gets behind one candidate?
"That was a very different race," Merrill said. "Luther Strange was appointed the Senator by Governor Bentley" and they treated him like an incumbent. Merrill said that didn't expect that to happen this time and that this would be a more competitive process.
Merrill joins a crowded GOP field that also includes: Judge Moore, former Auburn football coach Tommy Tuberville, State Representative Arnold Mooney (R-Indian Springs), Congressman Bradley Byrne (R-Montrose), and businessman and former televangelist Stanley Adair. State Auditor Jim Zeigler (R) has announced that he has formed an exploratory committee looking at entering the race. There is still a lot of talk about other candidates, including former Senator Jeff Sessions (R).
Sessions gave up the Senate seat he held for over twenty years to be President Donald J. Trump's Attorney General.
Jones does not have an announced Democratic primary opponent yet. Jones is widely viewed as the most vulnerable Senator in the country in the 2020 election.
Professional political commentator and former State Representative Steve Flowers (R) predicted to reporters that if Merrill wins the Republican primary; he will defeat Jones "easily" in the general election. Flowers said that the winner of the GOP nomination would be either Merrill or Bradley Byrne. Flowers predicted that Moore is going to, or already has, "peaked."
The primary will be on Tuesday, March 3.
Print this piece
National Right to Life Committee endorses Aderholt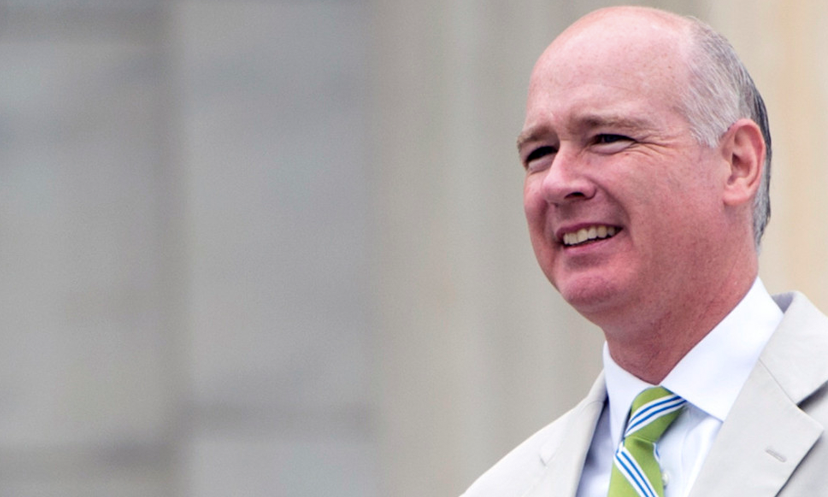 Wednesday, the campaign to re-elect Congressman Robert Aderholt, (R Haleyville) announced that the National Right to Life Committee (NRLC) has endorsed him for re-election to Alabama's Fourth Congressional District.
"I am truly humbled to have the endorsement of the National Right to Life Committee," said Congressman Aderholt. "I have, and I always will, fight for those who are the most vulnerable among us. I cannot think of anyone more vulnerable than the unborn. The National Right to Life Committee is committed to this fight, and it is an honor to fight along side them. As I have said before, no argument on the Pro-Choice side can get around one fundamental fact, abortion stops a human heartbeat."
The NRLC Committee commended Aderholt in its endorsement:
"National Right to Life is pleased to endorse you for re-election to the U.S. House of Representatives," the Committee wrote. "We strongly commend you for maintaining a perfect 100% pro-life voting record throughout the 116th Congress."
"You voted in support of the Born-Alive Abortion Survivors Protection Act," the endorsement letter continued. "This legislation would require that a baby born alive during an abortion must be afforded the same degree of care that would apply to any other child at the same gestational age. You support the Pain-Capable Unborn Child Protection Act. This Act would protect unborn children at 20 weeks, a point by which the unborn child is capable of experiencing great pain when being killed by dismemberment or other late abortion methods. You oppose using tax dollars to pay for abortion, and you oppose taxpayer funding of abortion providers."
"You are a strong advocate for life," the Committee said of Rep. Aderholt. "This endorsement reflects your commitment to strengthening a culture of life throughout our nation and in the U.S. House. We look forward to continuing our important work with you to protect the most vulnerable members of the human family – unborn children, the medically dependent, and persons with disabilities, whose lives are threatened by abortion or euthanasia."
"All voters who are concerned with the right to life and with the protection of the most vulnerable members of the human family should vote to return you to the U.S. House, so that you can continue to work to advance vital pro-life public policies," the endorsement letter concludes.
Robert B. Aderholt is a member of the powerful House Committee on Appropriations, which has jurisdiction over funding the operation of the federal government. He serves as Ranking Member of the Subcommittee on Commerce, Justice and Science. Aderholt also serves as a member of the Agriculture and Rural Development Subcommittee and the Defense Subcommittee. Aderholt is an advocate of fiscal responsibility, truth in budgeting and a federal government that operates within its means.
Aderholt also serves as a commission member of the Commission on Security and Cooperation in Europe (commonly known as the Helsinki Commission). The Helsinki Commission is comprised of 56 countries around the world that together monitors human rights in Europe and Central Asia.
Aderholt believes the federal government serves a critical role in assisting state and local projects regarding economic development. He support pro-growth initiatives that create jobs, strong immigration standards, and robust national security.
Prior to his election to Congress, Aderholt served as Assistant Legal Advisor to Governor Fob James (R) as well as Municipal Judge for the city of Haleyville, Alabama. Aderholt has a bachelor's degree from Birmingham Southern College and a law degree from the Cumberland School of Law at Samford University. He was born on July 22, 1965, and raised in Alabama, Aderholt and his wife, Caroline, have two children.
Congressman Robert Aderholt is seeking his thirteenth term representing Alabama's Fourth Congressional District.
Aderholt faces a general election challenge from Democratic nominee Rick Neighbors.
Print this piece