DA has not made a determination to prosecute mother in death of unborn child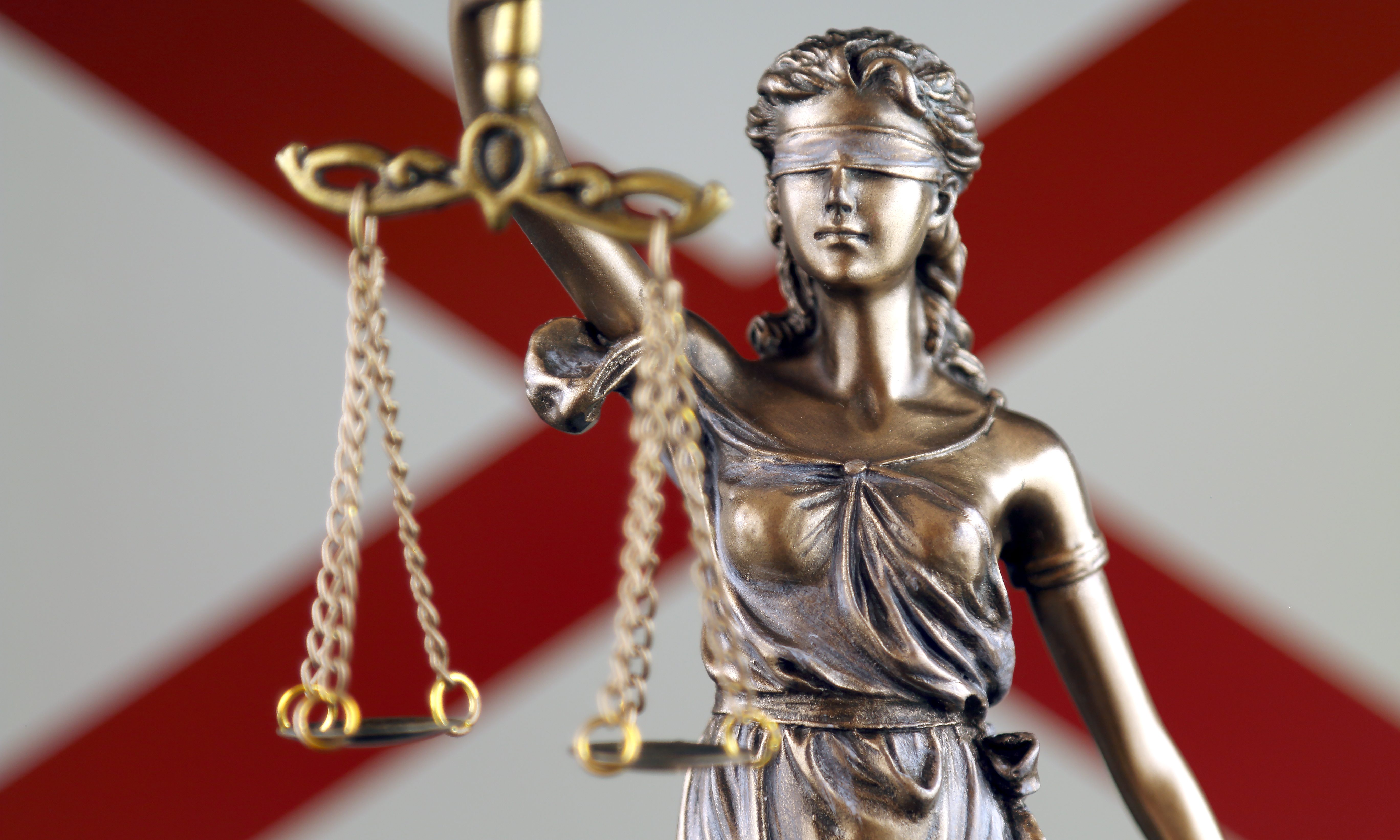 Thursday, the Jefferson County Bessemer Cutoff District Attorney's Office said that they have not yet made their determination about whether to prosecute Marshae Jones for manslaughter in the death or her unborn child or not.
"Foremost, it should be stated that this is a truly tragic case, resulting in the death of an unborn child," wrote DA Lynneice O. Washington. "We feel sympathy for the families involved, including Ms. Jones, who lost her unborn child. The fact that this tragedy was 100 percent avoidable makes this case even more disheartening. While the Grand Jury has had its say, our office is in the process of evaluating this case and has not yet made a determination about whether to prosecute it as a manslaughter case, reduce it to a lesser charge or not to prosecute it. We will take a thorough look at all the facts provided, the applicable laws and reach a decision that we believe will lead to an outcome that is the most just for all the parties involved. We will announce our decision only after all due diligence has been performed."
"Unfortunately, some groups have attempted to tie this case to the anti-abortion law recently passed by the Legislature. This case predates the passage of the legislation, and we must point out the new law played no role in the consideration of the Grand Jury."
Washington is referring to HB314, which effectively bans the killing of most preborn children. The law conflicts with the controversial 1973 Roe v. Wade Supreme Court ruling that claimed that the mother had the right to an abortion. HB314 easily passed both Houses of the legislature and was signed into law by Gov. Kay Ivey.
Sponsors State Representatives Terri Collins, R-Decatur, and Rich Wingo, R-Tuscaloosa, hope that the law will lead to a reconsideration of the Roe v. Wade decision by the Supreme Court in hopes that the more conservative Supreme Court will overturn Roe.
Abortion rights groups strongly object to courts giving the pre-born any legal protections under the law, because of the implication that their legal rights might impact the constitutionality of Roe v. Wade.
"Also, we want to make clear that it was the Jefferson County Bessemer Cutoff Grand Jury, after looking at the facts presented by the investigating law enforcement agency, which made the decision to bring charges against Ms. Jones," Washington continued.
"In fact, the actions of both Ms. Jones and the shooter, Ebony Jemison, were presented to the grand jury at the same time. The grand jury, based on the facts presented, determined that Ms. Jemison acted in self-defense and did not warrant charges against her, and that Ms. Jones should face charges for her actions resulting in the death of her unborn child."
"We want to emphasize that this case has not been handled any differently than the way any other felony is handled," Washington emphasized. "In fact, in this office, all potential felony cases are presented to the Grand Jury. Fairness and justice are the driving principles for this office. The public can rest assured that we will be guided by those principles in this case."
According to the police reports, Jones attacked Ms. Jemison in the parking lot of the Pleasant Grove Dollar General. Jemison pulled a gun and shot Jones, who was pregnant at the time, five times. The fight was apparently over the baby's father.
Ms. Jemison, who is claiming self defense, potentially faced manslaughter charges; but the Grand Jury elected not to indict her. Instead they indicted Jones in the death of her own baby.
The abortion rights group, the Yellowhammer Fund, has vowed to defend Jones.
"Marshae Jones was indicted for manslaughter for losing a pregnancy after being shot in the abdomen FIVE times," the group said in a statement. "Her shooter remains free. As a reproductive justice fund, we commit ourselves to making sure that Marshae is released from jail on bond, assisting with her legal representation, and working to ensure that she gets justice for the multiple attacks that she has endured."
The indictment of Jones has drawn national media attention.
The public should be aware that an indictment is not a conviction. Everyone is presumed innocent until convicted in a court of law by a jury of their peers. Jones will have her day in court to defend herself if DA Washington moves this case forward to a jury.
Three mental health crisis centers coming to Mobile, Montgomery and Huntsville
"Today marks a culture change in Alabama for treatment of individuals with mental illness and substance use disorders," Mental Health Commissioner Lynn Beshear said.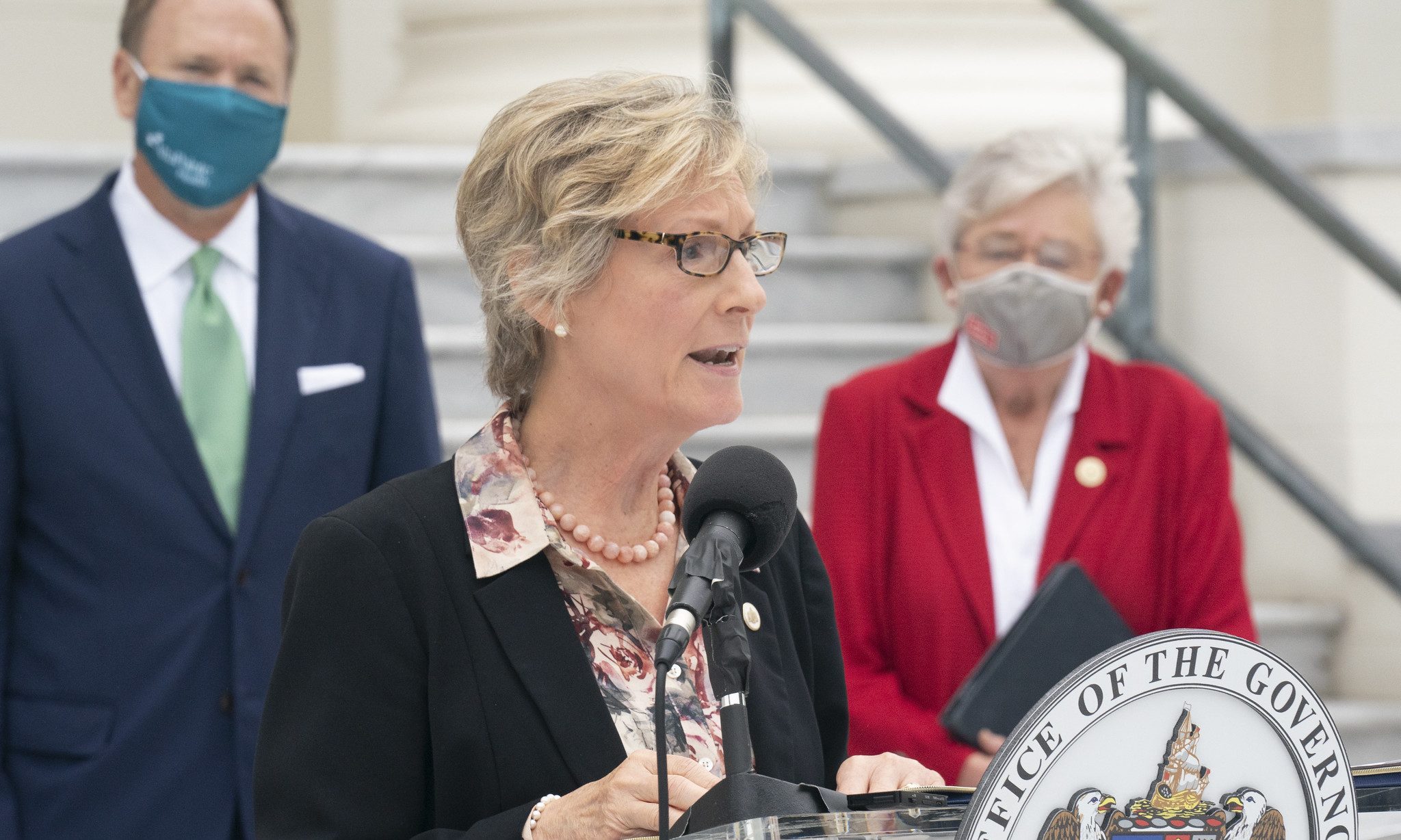 Gov. Kay Ivey on Wednesday announced an $18 million project to create three new mental health crisis centers to be located in Mobile, Montgomery and Huntsville. 
These centers, once in operation, will reduce the number of people suffering from mental health crises who are hospitalized or jailed, Ivey said during a press briefing in front of the Capitol Building in Montgomery. 
"When these facilities are open and fully staffed, these centers will become a safe haven for people facing mental health challenges," Ivey said. 
Lynn Beshear, commissioner of the Alabama Department of Mental Health, said during the briefing that the centers will provide "recovery based" care with "short term stays of a few hours, or up to a few days, to provide treatment, support, and connection to care in the community." 
"Today marks a culture change in Alabama for treatment of individuals with mental illness and substance use disorders," Beshear said. 
Beshear said AltaPointe Health in Mobile will operate one of the three facilities, and once built it is to serve Mobile, Baldwin, Clarke, Conecuh, Escambia, Monroe and Washington counties with 21 new beds, including 15 temporary observation beds. Altapointe will begin with a temporary space while constructing the new facilities, she said. 
Beshear said the Montgomery Area Mental Health Authority is partnering with the East Alabama Mental Health Authority and the Central Alabama Mental Health Authority to serve the 11 counties in Region 3 with 21 new beds, including 10 temporary observation and respite beds. 
"The regional crisis center will be located in Montgomery, and will be open to walk-ins and for drop off by law enforcement, first responders and referrals from emergency rooms," Beshear said. 
Wellstone Behavioral Health in Huntsville was selected to open the third center, and will do so at a temporary site while a new facility is being built, with the help of an additional $2.1 million from local governments, Beshear said. That facility will eventually have 39 beds, including 15 for temporary observation and 24 for extended observation.
"There's not a day that goes by that after-hours care is not an issue in our state," said Jeremy Blair, CEO of Wellstone Behavioral Health, speaking at the press conference. "And so I applaud the Department of Mental Health and the leaders for their efforts in recognizing that and taking it a step further and funding our efforts here." 
Asked by a reporter why a center wasn't located in Jefferson County, one of the most populous counties with a great need for such a center, Ivey said those residents will be served in one of the other regions. 
"Plans are underway to continue this effort. Today's beginning, with these three crisis centers, is just the beginning," Ivey said. 
Ivey added that request for proposals were sent out for these three centers and "it was a strong competition for the location of these three crisis centers." 
Alabama House Majority Leader Nathaniel Ledbetter, R-Rainsville, said during the briefing that more than a year ago, Ivey asked him what the state should be looking at, and that he replied "we're failing miserably in mental health."
Ledbetter said Ivey asked him to take on the challenge of correcting the state's response to mental health, and a team was created to do just that. 
"Working together, today's announcement will not only change Alabamians lives, but will help to save lives," Ledbetter said.