DNC orders big changes within the Alabama Democratic Party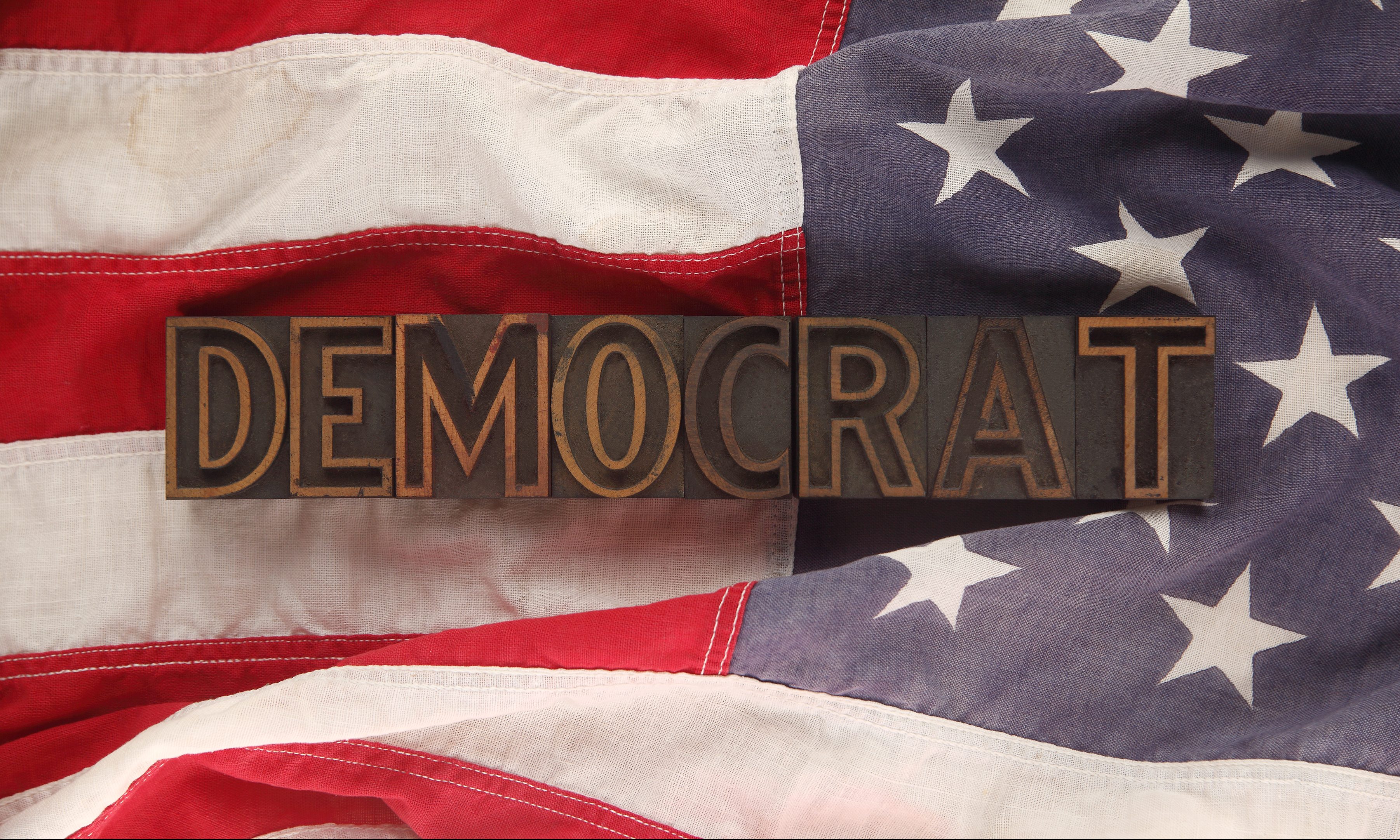 Big changes are coming for the Alabama Democratic Party. 
On Friday, after months of haggling, the Rules Committee of the Democratic National Committee voted to approve a plan that should significantly alter the way minority candidates are selected, limiting the power of the ADP's minority caucus chairman Joe Reed. The plan details were laid out in a letter that went out to several party leaders, a copy of which was obtained by APR. 
"We hope this is the first step in the right direction," said attorney Richard Rouco, who represents several of the parties who filed challenges to ADP's most recent party elections. "We're not there yet, and there are still several issues pending, but we believe the DNC is working towards a solution that will lead to a stronger Alabama Democratic Party."
The DNC's investigation into the way the ADP operates began after several people filed challenges to last year's party elections, in which Worley narrowly won re-election. The challenges filed included allegations that national party bylaws weren't being followed and that improper votes were cast. The DNC's Rules Committee found several of those allegations had merit and ordered new elections. It also demanded that ADP leadership start work to address many of the bylaws deficiencies. 
The primary issue with the ADP bylaws concerned the manner in which at-large minority members were selected. The State Democratic Executive Committee — the body which votes to elect party leadership — is required to be comprised of a membership that accurately reflects the racial makeup of the state. The DNC's bylaws state that minority members include a wide variety of groups, including LGBTQ people, youth, Hispanics and Asians. The ADP's selection of minority members usually began and ended with African-Americans. 
That process provided Reed with tremendous control of the party. Instead of conducting the mandatory outreach that other state parties require, Reed would simply show up at the SDEC meetings and hand pick at-large members. The ability to select 30-plus at-large members, as he has done at the last several meetings, gave Reed basic control of the party.
And over the last several years, Reed's power within the ADP has been heavily criticized by those who watched the party become increasingly irrelevant under the leadership of chairwoman Nancy Worley. Despite several attempts to unseat her, Worley has been able to hold her position thanks to Reed.
Following Friday's ruling from the DNC, however, those days are likely over, thanks to two big changes. 
The first concerns the way the minority caucus will select its members. Instead of Reed handpicking and appointing members to the SDEC, the minority caucus will now nominate potential at-large members. Those nominees will have to be approved by the full SDEC before they become full voting members. 
The second, and perhaps biggest, change concerns the definition of "minority" members. Moving forward, a new Diversity Caucus will handle the appointment of all at-large minority members, except African-American members who don't fall into the "youth" category. 
All other minority members will be nominated by the new caucus, and with a focus on youth, its numbers will likely far exceed the members selected by the old Minority Caucus. 
"This brings the party more in line with how it was supposed to be operating all along," Rouco said. "The ADP operated differently than any other state party. This change should address the inclusiveness that has been absent."
The new rules will be in place prior to the new elections for ADP's leadership. The date for those elections has not yet been set and is likely at least a month away.
Alabama's Black Belt lacks quality internet access, report finds
Twenty-two of 24 Black Belt counties are below the statewide average of 86 percent of the population who have access to high-speed internet, and two Black Belt Counties — Perry and Chocktaw — have no access at all. 
During an online video briefing Monday on a report about a lack of internet access in Alabama's Black Belt, University of Alabama student Brad Glover warned reporters that he could get kicked off the briefing at any moment. 
That's because he was talking during the video briefing by way of audio only, using his cell phone, as he does not have access to high-speed internet access at his Linden, Alabama, home in the Black Belt's Marengo County. 
The COVID-19 pandemic that sent students home to study online left many in the Black Belt and other rural parts of Alabama in the lurch, without access to the high-speed internet enjoyed by so many other Americans, according to the latest report in the University of Alabama's Education Policy Center's Black Belt 2020 series. 
The latest report, titled "Internet Access Disparities in Alabama & the Black Belt," found that 22 of 24 Black Belt counties, as defined by the Education Policy Center, are below the statewide average of 86 percent of the population who have access to high-speed internet, and two Black Belt Counties — Perry and Chocktaw — have no access at all. 
"It is still a terrible struggle for me to connect to get the things done that are required," said Glover, who interned with the Education Policy Center. 
Stephen Katsinas, director of the Education Policy Center, said that in the 1930s, nine of ten rural homes lacked the electric service that urban American homes, by that point, had for 40 years. 
"The Rural Electrification Act was passed to address this abject market failure," Katsinas said. "Today, as the COVID pandemic has shown, access to high-speed internet is as essential to rural Alabama as the REA was in the 1930s. Alabama must directly address the market failures that exist today to bring high-speech internet to every rural Alabamian, so that our rural workforce can access the lifelong learning skills they need, and our rural businesses can compete globally." 
The COVID-19 pandemic has also spotlighted the need to expand the growing area of telemedicine. 
Dr. Eric Wallace, medical director of Telehealth at UAB, told reporters during the briefing Monday that patients are largely doing telehealth from their homes, and explained that disparities in access to high-speed internet present a problem for them. 
"Since the COVID-19 pandemic began, UAB has done approximately 230,000 telehealth visits, and 60 percent of those were done by video," Wallace said. 
"Forty percent are audio only, and why is audio only? It's because we do not have broadband," Wallace said. "So it's not just broadband. It's broadband. It's tech literacy. Socioeconomics, to have a device in your home. It's all of that."
Wallace said that the coronavirus crisis has made clear that telemedicine is a "100 percent necessity" and that patient satisfaction studies make clear it's not going anywhere. 
The reasons for disparities in access to high-speed internet are myriad, explained Noel Keeney, one of the authors of the report and a graduate research assistant at the Education Policy Center. 
Keeney noted a study by BroadbandNow that estimates there are 154 internet providers in Alabama, but there are 226,000 Alabamians living in counties without a single provider, and 632,000 in counties with just a single provider. 
Even for those with access to internet providers, Keeney said that just approximately 44.4 percent of Alabamians have internet access at a cost of $60 monthly or below. 
"If we really care about our rural areas, we need to make an investment, and it needs to cut off that cost at a very low rate," Wallace said. 
Katsnias said there's a growing consensus on the part of Alabama's political leaders that access to high-speed internet is an important issue, noting that Gov. Kay Ivey in March 2018, signed into law the Alabama Broadband Accessibility Act, which has given internet access to nearly 100,000 Alabama students. 
"In March, Gov. Ivey awarded $9.5 million in broadband expansion grants, with a significant amount going to Black Belt communities," the report reads. "This was followed by $5.1 million in additional grants in May." 
"The State of Alabama also allocated $100 million in federal CARES Act-related dollars for "equipment and service for broadband, wireless hot spots, satellite, fixed wireless, DSL, and cellular-on-wheels to increase access for K-12 students undergoing distance learning," the report continues. 
An additional $100 million in CARES Act funds were made available to facilitate virtual learning across Alabama's K-12 schools, researchers wrote in the report, and another $72 million in federal aid went to the state's colleges and universities. 
Katsinas said however those federal funds are spent, the state still needs a long term plan for how to address the disparities in access to high-speed internet. 
"We need a long term plan and we need to do what we can do immediately," Katsinas said
Read more of the Education Policy Center's reports in the "Black Belt 2020" series here.