Merrill becomes the candidate to watch in U.S. Senate race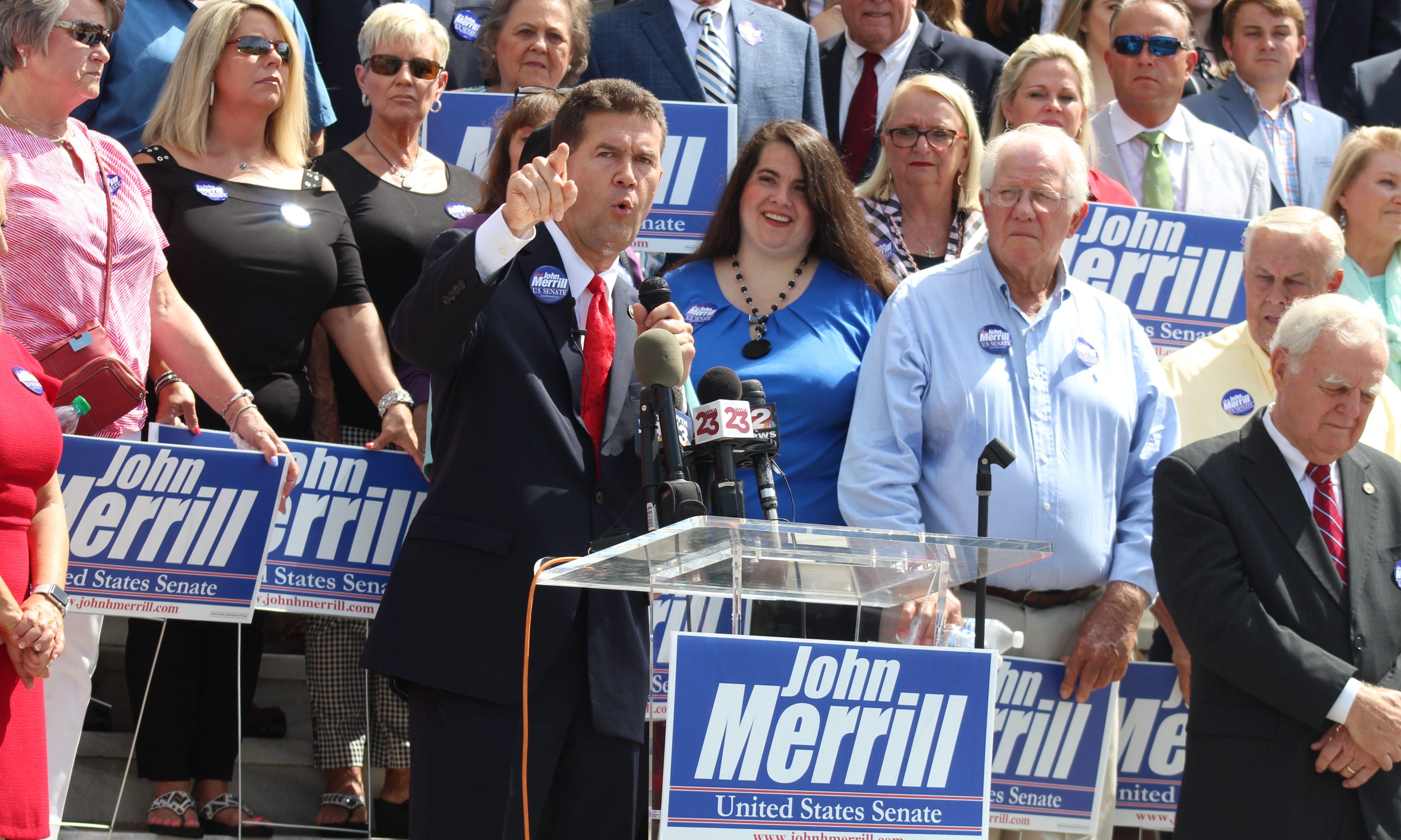 In his opening bid to become the next U.S. Senator from Alabama, Secretary of State John Merrill hit all the right notes to appeal to Republican primary voters.
In an approximately 90-second video, Merrill took on the liberal left, touted his conservative record and slammed his closest Republican opponents Congressman Bradley Byrne, former Auburn football coach Tommy Tuberville and Judge Roy Moore.
"From the Shoals to the shores in Alabama, we're known for winning," Merrill said in his introductory statement. "Lately liberals have been empowered because Republicans promote candidates who can't win."
With not so subtle jabs, Merrill said, "Some walked out when the money called," pointing out that Tuberville's career choices saw him leave one team after another in a money chase.
He then pivoted to Byrne, saying, "Some asked others to walk out when liberals got tough," referring to Byrne calling for then-candidate President Donald Trump to drop out of the 2016 Republican Primary after the Access Hollywood tapes broke in which Trump was caught making sexist remarks. Byrne quickly walked back those comments going on to support Trump.
Lastly, Merrill targeted Moore saying, "Some walked out on our conservative values," reminding Republican voters that Democrat Doug Jones beat Moore in the 2017 Special Election.
Without missing a beat, Merrill listed his fights against liberals Alexandria Ocasio-Cortez, Chuck Schumer, the ACLU and other left-leaning bogeymen.
Nearly a decade younger than his rivals, and in some cases two, Merrill looks and sounds fresh compared to Moore, Byrne and Tuberville.
His well-crafted roll-out shows Merrill has a reliable team behind his campaign.
But in a six-way race, name ID and money is critical.
Byrne has the money while Moore and Tuberville have high name recognition.
But it's doubtful that any of the declared candidates will outwork Merrill.
Taking a page from Alabama's senior U.S. Sen. Richard Shelby's playbook, Merrill has visited all of the state's 67 counties twice.
He has also turned the antiquated Secretary of State's office into a model of modern efficiency.
Not only has his office set a high standard in government effectiveness, but Merrill may also be the last public official who is actually fighting for strong ethics laws. Merrill has tracked and filed numerous campaign finance violations against PACs, lobbyists and candidates.
Despite push-back from the Ethics Commission and the state's elites, Merrill continues to charge ahead with his mission to hold those who violate the state's campaign finance laws accountable.
Merrill now becomes the Republican candidate to watch as the battle to defeat Jones intensifies.
Alabama Forestry Association endorses Tuberville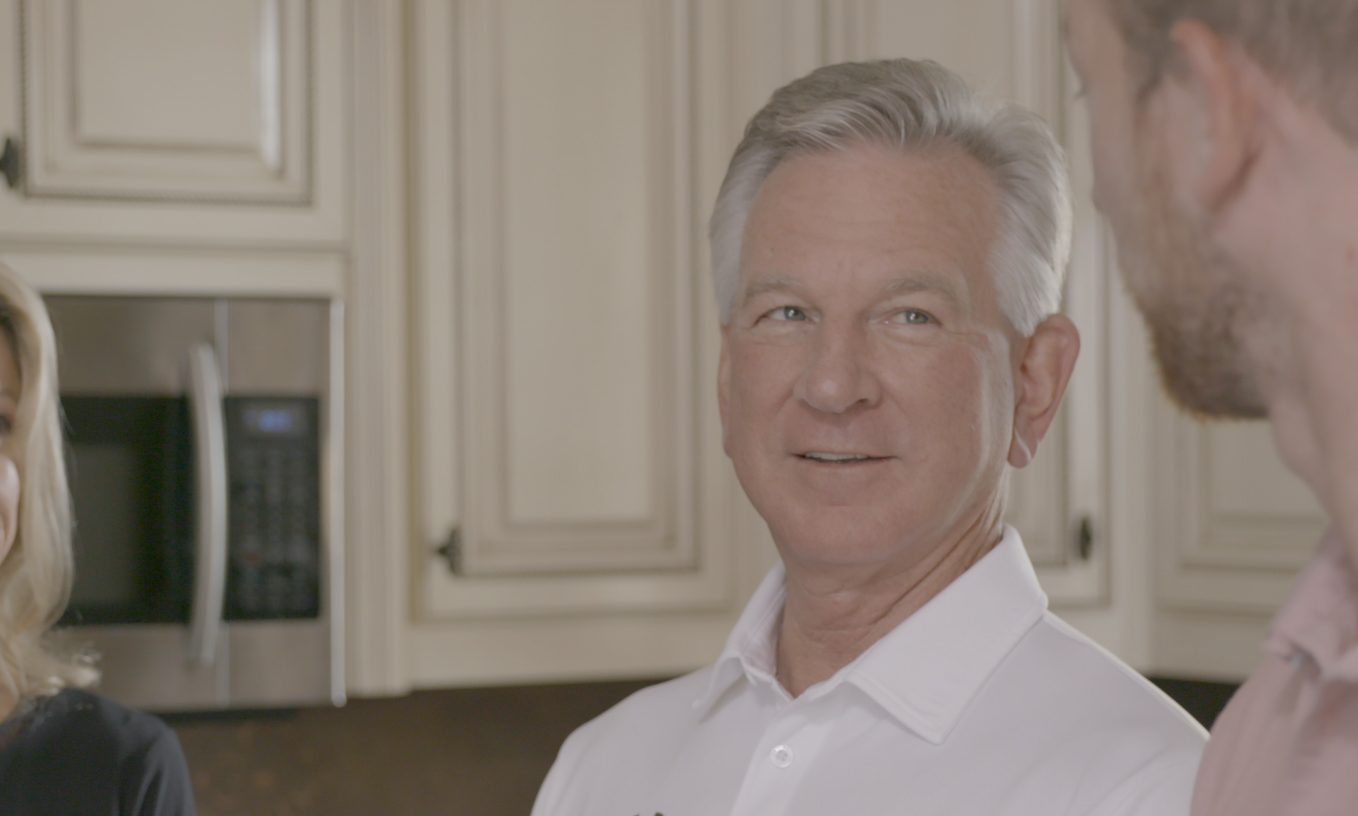 The Alabama Forestry Association announced Wednesday that the group is endorsing Republican Senate nominee Tommy Tuberville in the upcoming general election.
"We are proud to endorse Tommy Tuberville in the United States Senate race," said AFA Executive Vice President Chris Isaacson. "He is a conservative with an impressive list of accomplishments, and we know that he will continue that record in his role as U.S. Senator. Tommy knows that decisions made in Washington impact families and businesses and will be an effective voice for the people of Alabama."
"I am honored to have the endorsement of the Alabama Forestry Association," Tuberville said. "The AFA is an excellent organization that stands for pro-business policies. Protecting Alabama industry is a key to our state's success."
Tuberville recently won the Republican nomination after a primary season that was extended because of the coronavirus pandemic.
Tuberville is a native of Arkansas and a graduate of Southern Arkansas University. He held a number of assistant coaching positions, including defensive coordinator at Texas A&M and the University of Miami where he won a national championship.
Tuberville has been a head coach at Mississippi, Auburn, Texas Tech and Cincinnati. In his nine years at Auburn University, the team appeared in eight consecutive bowl games. His 2004 team won the SEC Championship and the Sugar Bowl.
Tuberville coached that team to a perfect 13 to 0 season.
Tuberville has been married to his wife Suzanne since 1991. They have two sons and live in Auburn.
Tuberville is challenging incumbent Democratic Sen. Doug Jones in the Nov. 3 general election.