Ivey provides update on Census 2020 preparations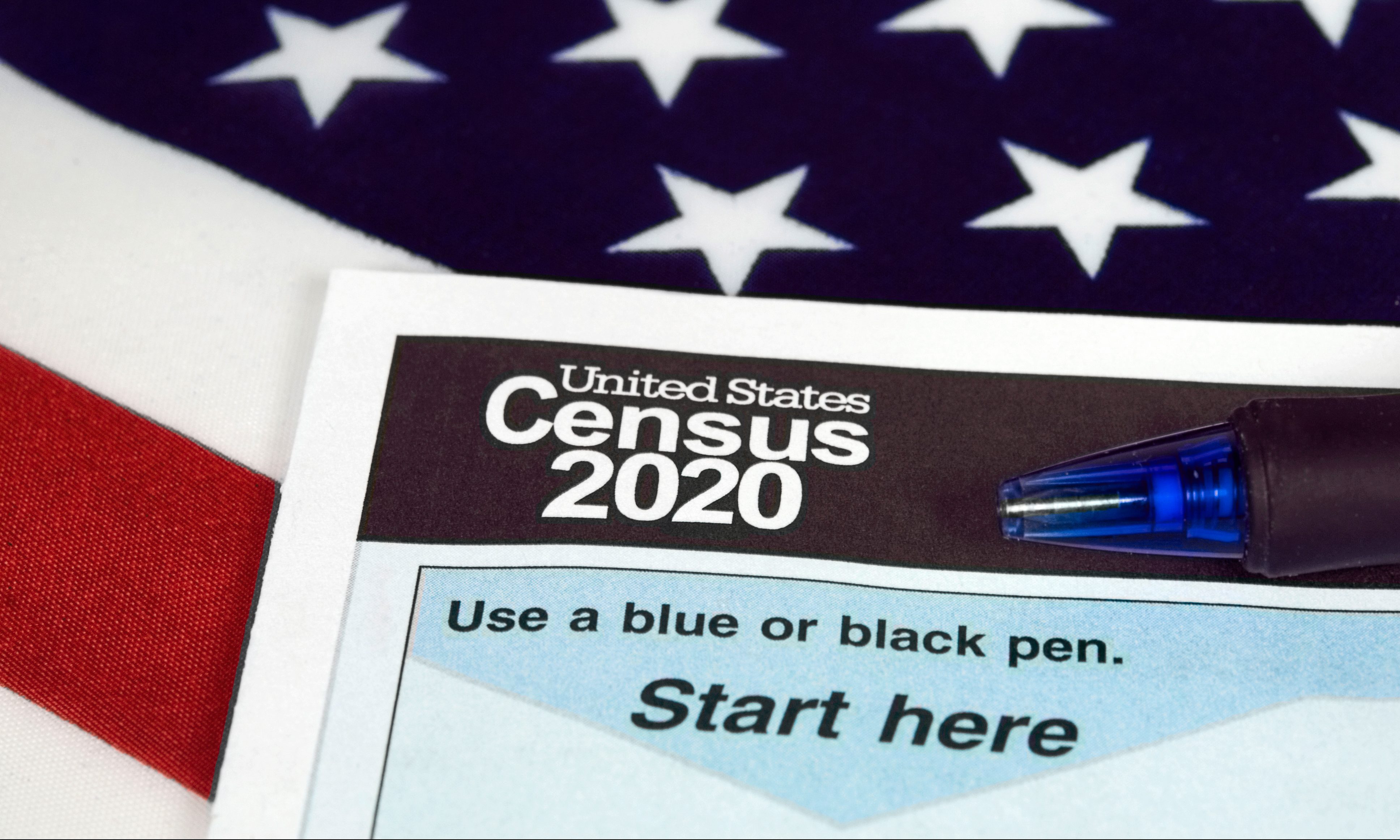 Alabama Gov. Kay Ivey provided an update on the preparation efforts for the 2020 Census.
The 2020 Census is just nine months away so the Alabama Department of Economic and Community Affairs (ADECA) is seeking public input for a grant program to assist with local outreach efforts.
"The 2020 Census will play a major role in shaping our state's future, so it is critical that we do everything we can to educate all of our residents about the importance of participation and motivate them to complete and submit their census forms in March and April 2020," Governor Ivey said. "Efforts by local and grassroots organizations will be critical to this goal, and I am pleased that the Legislature allocated funds to assist these efforts. I invite your input as we take the first step toward success of this grant program."
Alabama's goal for the 2020 Census is to obtain high participation in every Alabama community, municipality and county. ADECA issued the Request for Information related to $1 million in funding allocated to the agency in the 2020 Education Trust Fund budget for the 2020 Census Grant Program.
The public comments about the grant program will be accepted in writing until 5:00 p.m. on Friday, July 12, 2019.
Governor Ivey designated ADECA as the lead state agency for 2020 Census outreach in Alabama.
For the past several months, ADECA has led the Alabama Counts! 2020 Census Initiative. The one-time grant funding will be expended by ADECA, in coordination with the State Department of Education. The grants are to assist local community outreach efforts designed to encourage Alabama residents to complete the 2020 Census count.
All grants will be awarded by December 31 in preparation for the census count in March and April 2020.
After the public comment period, ADECA will work to design the full process and establish deadlines for this grant program which will provide funding assistance to help with local, grassroots outreach efforts, specifically those in hard-to-count areas and groups. The agency will host a grant application workshop once all the procedures are in place and applications are ready to be accepted.
ADECA Director Kenneth Boswell is the chairman of the Alabama Counts 2020 Census Committee.
"Local and community leaders are trusted voices that will ultimately lead to a successful 2020 Census for Alabama, and we need to hear your voices as we design this grant program," said Director Boswell. "ADECA and Alabama Counts will work hard to ensure that this funding is put to the best possible use to assist local efforts as they complement our statewide efforts with Alabama Counts."
The state is emphasizing that the stakes are high for Alabama in 2020. Every Alabamian directly benefits from the federal programs and the funding allocations are determined in part by census data. Completing a census form will help ensure that Alabama receives its fair share of funding. The federal government also will use 2020 Census data to allocate the nation's congressional seats. Many projections currently have Alabama at-risk of losing one of its seven congressional seats.
Governor Ivey established the Alabama Counts 2020 Census Committee and its subcommittees in August 2018 as a nonpartisan advisory group made up of leaders in education, rural communities, faith-based organizations, business and industry, community-based groups, health care agencies and governments with the intention of reaching all sectors of Alabama to encourage census participation.
An undercount of the Alabama population will likely lead to the state losing a member of Congress, which could happen anyway.
More information about Alabama Counts and the 2020 Census is available at: www.census.alabama.gov.
To read the Request for Information, click here.
Print this piece
Speaker McCutcheon standing with governor on gaming workgroup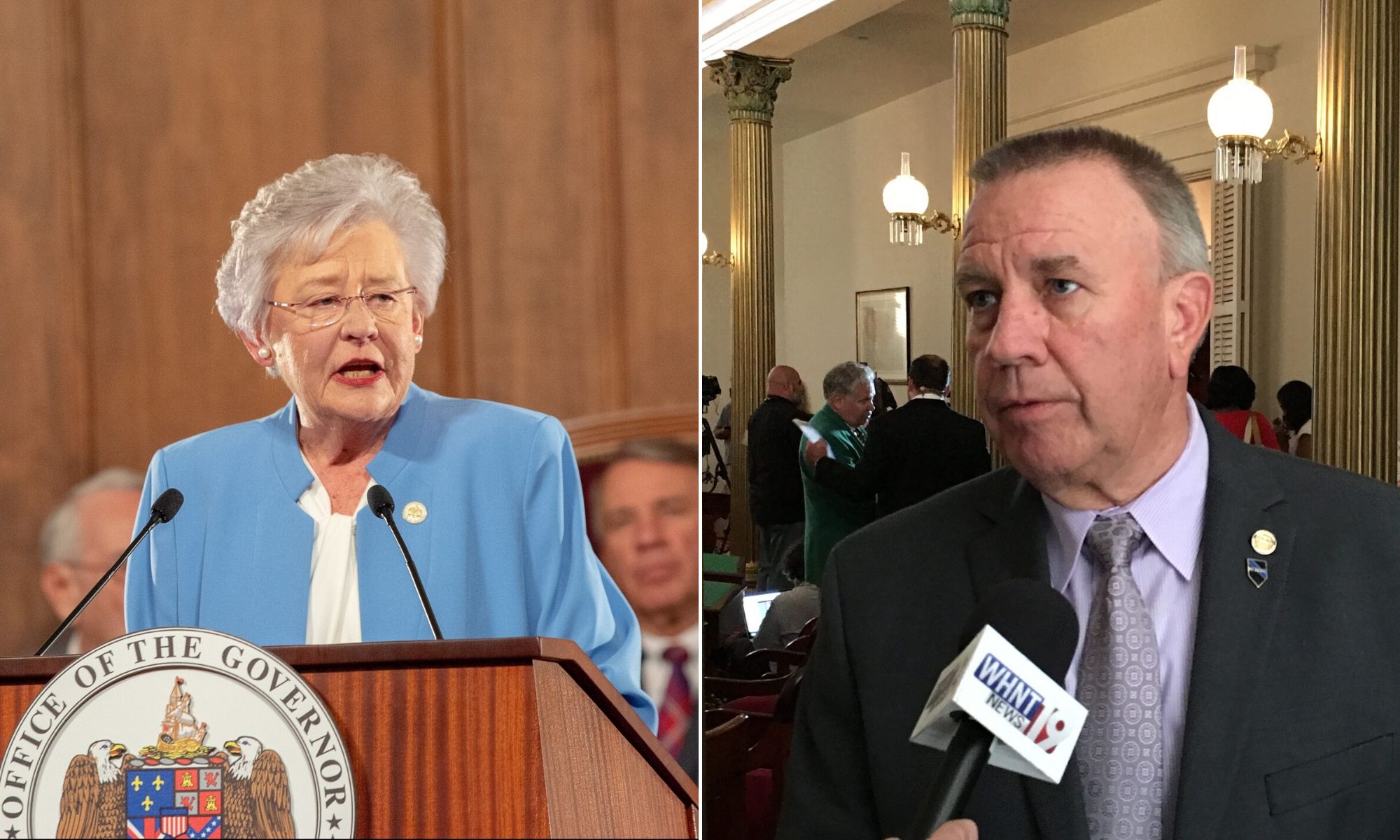 During her 2020 State of the State address, Gov. Kay Ivey said she would be signing an Executive Order to establish a small working group to gather all the facts on how much money the State could gain if some form of gaming expansion occurred. She also asked the Legislature to give her time for the group to come back with an answer.
Whether lawmakers would grant Ivey's request for time has been an important question swirling around the halls of the State House.
Speaker of the House Mac McCutcheon answered that question on Wednesday when APR reached out to his office with a request for clarification.
APR's email wrote, "Speaker McCutcheon recently made the statements quoted below."
"I am not a big gambling guy; but if you are going to vote for a lottery, that's gambling, then don't be a hypocrite and let's get the biggest bang for the buck," McCutcheon said. "Let's address a lottery, the Poarch Creek Indians, and these counties that want a one-armed gambling. Put them all in a room and hammer out a deal."
The Speaker warned, though, that if he cannot get a grand deal between all the parties on gambling, then there likely would not be any gambling bill brought forward in 2020.
"Does he still stand by these statements?"
The following is the response APR received from the Speaker's office:
"Since the Speaker made the statement, the Governor will be signing an Executive Order to bring people together to evaluate the facts on how much money the State could gain if some form of gaming expansion occurred. The Speaker will be working with the Governor in her efforts."
Ivey said once the working group had completed its task, she would "bring these facts to the 140 members of the Legislature and the people of Alabama. And we will then, once and for all, be in a position to determine whether or not this is a path we want to pursue."
That McCutcheon is in  alignment with the governor should signal to all interested parties that no further movement on gaming legislation will happen until the working group has completed its evaluation.
Some have been slow to hear Gov. Ivey's entreaty.
Even after Ivey's call for more time to gather facts, the Poarch Creek Band of Indians continues to flood television, internet and social media with a massive advertising campaign touting their billion-dollar plan in exchange for a tribal-state compact and exclusive right to Vegas-style casino gaming in the State.
PCI lobbyists, including tribal council vice-chair Robbie McGhee, are being very pro-active at the State House.
On Tuesday, Madison County Republican Rep. Rex Reynolds said, "We're gonna move forward on a lottery. We clearly got that message during our conference meeting yesterday. I think it's the right thing to do. The people want to vote on a lottery and I think we need to give them an opportunity to," according to a report by WAFF.
Rep. Steve Clouse, R-Ozark, the House budget chairman, recently said that he planned to file legislation that would create an education lottery in Alabama.
Clouse's bill would create a paper lottery with scratch-offs and PowerBall options only.
Opinion | Prepare for more gambling debates in the 2020 Legislative Session
A day after Ivey issued her State of the State request to the Legislature to stand down on gaming, Senate President Pro Tem Del Marsh held a meeting with representatives of the Poarch Creeks and two of the State's dog tracks to discuss moving ahead on a proposed lottery and gaming bill.
Marsh holds meeting with gaming interests day after Ivey calls for the Legislature to stand down on gaming
These various statements and actions have added confusion as to what is happening with gaming this session.
Now that McCutcheon has made his position known, maybe it will put to rest the rumors, activities and behind-the-scenes maneuvering that go against Ivey's wishes.
Print this piece