Trump nominates Austin Huffaker for U.S. District Court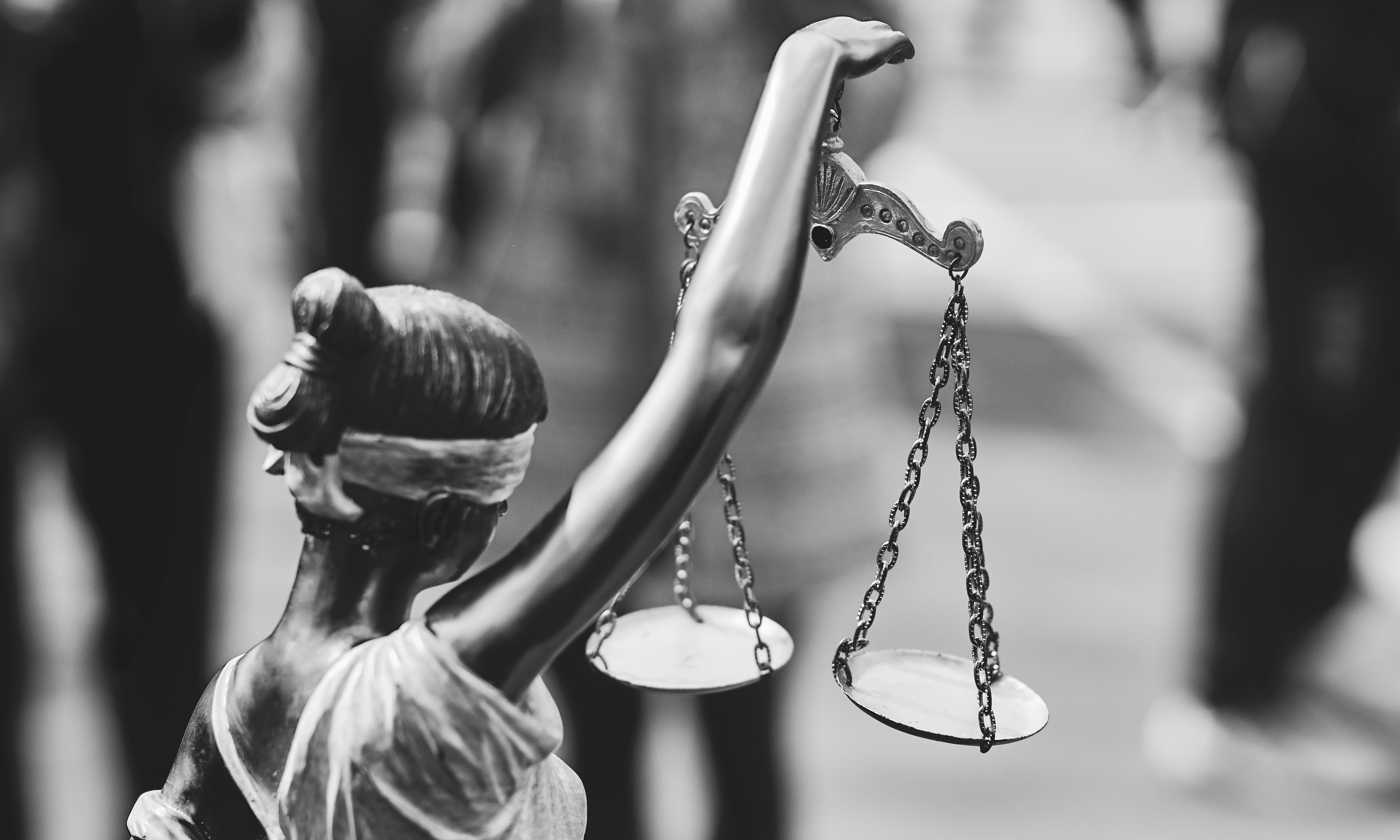 President Donald Trump announced Monday the appointment of Austin Huffaker, Jr. to serve as a judge on the U.S. District Court for the Middle District of Alabama.
Huffaker is a shareholder at Rushton, Stakely, Johnston & Garrett, P.A, where his practice focuses on complex commercial, product and lender liability and professional malpractice litigation. Huffaker also serves as a commissioner of the Alabama Securities Commission and as a member of the Alabama Civil Jury Charge Committee.
Huffaker has a degree in chemical engineering from Vanderbilt University where he graduated cum laude. He got his law degree from the University of Alabama School of Law where he graduated magna cum laude. At the University of Alabama, he was a member of the Alabama Law Review and was a Hugo Black Scholar.
Huffaker regularly defends attorneys against claims of professional negligence and financial institutions in state and federal court against a variety of legal theories, including wrongful foreclosure, breach of contract, fraud and violations of the FDCPA, FCRA, TILA, Regulation Z, CFPB regulations and bankruptcy stay/discharge.
He has been retained to assist insureds and insurance companies with guidance and representation in insurance coverage disputes. Moreover, being based in Montgomery, Alabama, he is regularly appointed as a deputy attorney general by the state of Alabama to represent its interests in a variety of litigation, including contract and Title VII actions.
Huffaker has managed attorneys in other states handling complex litigation for clients nationwide. He has directly handled complex litigation as counsel in federal or state cases in Alabama, Florida, New Jersey, South Carolina, Tennessee, Kentucky, Mississippi and Washington.
Huffaker has been appointed to the ALI Committee to Review and Propose Changes to Article VI of the Constitution of Alabama of 1901, which governs the state judiciary. He is a member of the Alabama Civil Jury Charge Committee, the Alabama State Bar Committee Governing the Unauthorized Practice of Law, is an officer/director of the Federal Bar Association for the Middle District of Alabama and chairs the Search Committee for Appointment of Federal Magistrate Judge in the Middle District of Alabama.
Huffaker has arbitrated and tried over 40 cases over the previous 15 years. He has handled over 40 appeals over the previous 10 years, including all Alabama state appellate courts, the Eleventh Circuit Court of Appeals, the Kentucky Supreme Court and the Sixth Circuit Court of Appeals.
He is a board member of Landmarks Foundation, Inc.
Fellow Rushton Stakley attorney J.C. Love III is a candidate for Mayor of Montgomery.
Huffaker still has to be confirmed by the Senate.
Print this piece
Opponents accuse Tuberville of supporting amnesty for undocumented immigrants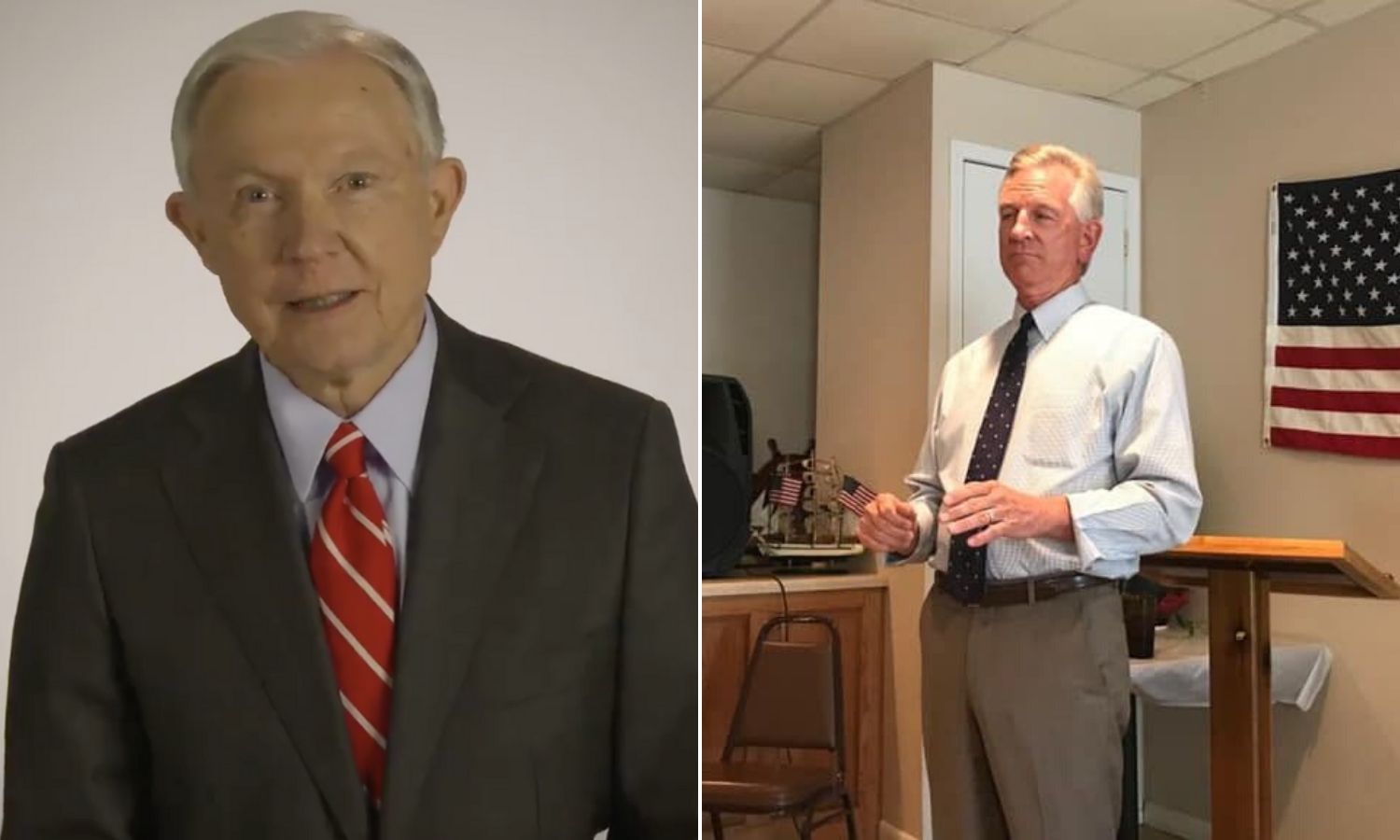 The Senate campaign is heating up as the top three candidates are all going negative. Former Auburn head football coach Tommy Tuberville has attacked Congressman Bradley Byrne (R-Montrose) and former Attorney General and Senator Jeff Sessions of being career politicians. Both Byrne and Tuberville have attacked Sessions for not having adequately served President Donald J. Trump (R) while Attorney General. Byrne has even attacked Tuberville's coaching abilities. The latest attacks on Tuberville accuse him of supporting amnesty for illegal aliens. Sessions even accused Tuberville of being a "tourist."
Wednesday, Sessions announced a new television ad called "Tuberville for Amnesty."
Byrne and Tuberville point to an August speech by Coach Tuberville when he said: "There are people coming across the border that need jobs… and we want them to come over here… Let em' come in and become citizens like we all became citizens."
The Tuberville campaign called the attack "fake news" on Twitter.
Sessions' campaign manager Jon Jones said, "Tuberville is claiming that his own words are 'fake news.' All of them? Tommy Tuberville needs to read the transcript. It is clear that Tuberville supports immigration amnesty, and he is attempting to trick Alabama voters to believe otherwise. In contrast, Jeff Sessions has done more than just say he wants to fix the border – he has already worked alongside President Trump to stop illegal immigration."
The new Sessions ad reads: "Tuberville is trying to trick you, hiding his support for immigration amnesty." Then plays an audio clip of the Tuberville comment from August
Tuesday, Byrne told reporters in Trussville: "I can tell you right now this issue about Tommy Tuberville's position on amnesty is a key issue. And so we're going to keep telling people about his position on that and let him explain why he doesn't think that's amnesty."
"Let em' come in and become citizens like we all became citizens," Tuberville is quoted in the ad.
Tuberville has denied supporting amnesty and says that he supports President Trump's immigration agenda.
The Sessions ad further charges: "And Tuberville's not even from Alabama, he's a tourist here. He lives, pays taxes and even votes in Florida."
On Tuesday, the Tuberville campaign responded with an attack ad of their own.
"The career politicians are desperate to hang on to their paychecks and power, so they have started airing negative ads full of false attacks and baseless distortions," Tuberville said. "Our new commercial allows us to respond with some hard truths about which candidate wants to drain the D.C. swamp and is tough enough to actually help President Trump get the job done."
The Tuberville ad has Byrne with former Secretary Hillary Clinton and Sessions with Congressman Adam Schiff (D-California) who led the impeachment effort against President Trump. The ad even connects Sessions and Byrne with Sen. Mitt Romney (the only Republican in either House of Congress who found that the President did anything wrong.)
State Representative Arnold Mooney, former Chief Justice Roy Moore, Ruth Page Nelson, and businessman Stanley Adair are also running for the Republican nomination for the Senate seat currently held by Doug Jones (D).
The Republican primary is March 3.
Print this piece