Shelby announces that Alabama airports will receive $9.7 Million in FAA Grants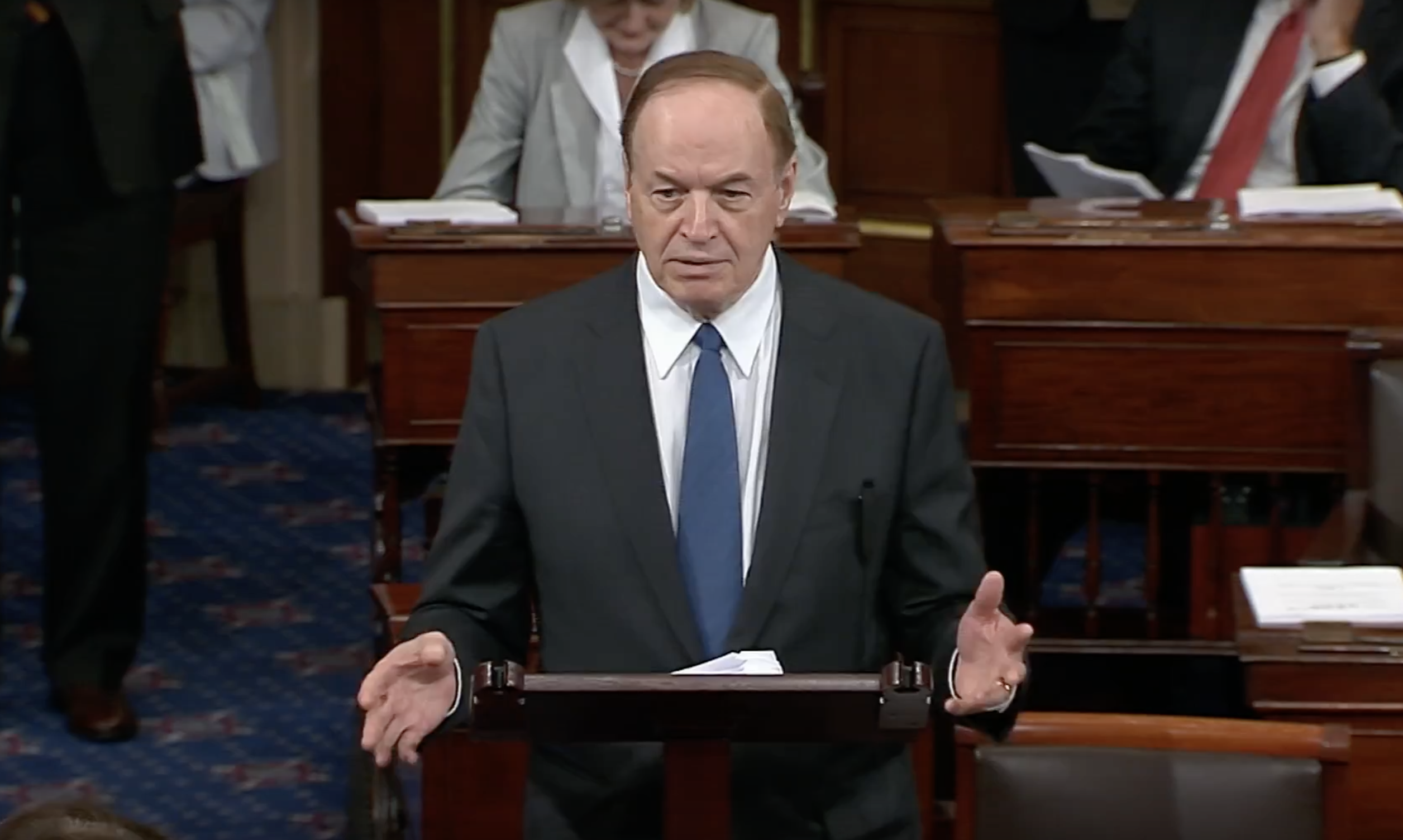 U.S. Sen. Richard Shelby, R-Alabama, announced Tuesday that 19 local airports throughout Alabama have been awarded more than $9.7 million in Federal Aviation Administration grants.
"This $9.7 million in funding awarded by the Department of Transportation will significantly aid in the development of local airports across the state of Alabama," Shelby said. "Investing in local communities and supporting growth and improvements will further contribute to our state's economic vitality. I am grateful to Secretary (Elaine) Chao for awarding these FAA grants, which will help strengthen Alabama's aviation infrastructure for years to come."
Chao is the secretary of transportation. She is also Senate Majority Leader Mitch McConnell's wife.
The grants range from $1.35 million for Mobile Downtown Airport to $109,691 for St. Clair County Airport.
The Fiscal Year 2018 Omnibus Appropriations Bill that was passed and signed into law last year provided the FAA with an additional $1 billion in discretionary grants.
The U.S. Department of Transportation awarded the funding for various airport expansions in order to support infrastructure construction, safety improvements and equipment acquisition.
The FAA grants are funded through the Airport and Airway Trust Fund and federal appropriations.
The 20 FAA grants totaled $9,687,820.
The Mobile Downtown Airport will receive $1,350,000 for an airport master plan study to analyze current and future needs.
Montgomery Regional Airport will receive $935,112 for taxiway rehabilitation.
The Mobile Downtown Airport will get $822,207 for runway rehabilitation and acquiring equipment.
The Dothan Regional Airport is getting $700,061 for safety and security equipment acquisition, apron reconstruction and runway rehabilitation.
The Jackson Municipal Airport will receive $600,000 for runway rehabilitation.
The Perry County Airport & Industrial Authority will get $600,000 for runway rehabilitation and the construction of a building and a fuel farm facility at the Vaiden Field Airport.
The Troy Municipal Airport at N Kenneth Campbell Field will receive $585,000 for runway and taxiway lighting rehabilitation.
The Craig Field Airport is getting a $550,000 grant for runway rehabilitation.
The Scottsboro Municipal-Word Field Airport is getting $500,674 for airfield guidance signs reconstruction and runway and taxiway lighting reconstruction.
The South Alabama Regional Airport at Bill Benton Field is getting $495,000 for runway lighting rehabilitation.
The Marion County-Rankin Fite Airport is getting $474,166 for taxiway construction.
The Northwest Alabama Regional Airport will receive $331,550 for airfield guidance signs reconstruction.
The Foley Municipal Airport will receive $305,000 for taxiway reconstruction.
The Ozark-Blackwell Field Airport is getting $303,444 for construction of a fuel farm facility.
The Prattville-Grouby Field Airport is to receive $268,200 to acquire land for enhanced protection during approaches.
The Auburn University Regional Airport will be awarded $225,000 for runway rehabilitation.
The Greensboro Municipal Airport has been awarded $204,590 for construction of a fuel farm facility and for updating the airport master plan study.
The Posey Field Airport in Haleyville will receive $174,848 for fencing installation.
The Guntersville Municipal Airport will get a grant of $153,277 for taxiway and runway construction .
The St. Clair County Airport will receive a grant of $109,691 for taxiway construction.
Shelby is the chairman of the powerful Senate Committee on Appropriations, which authors and advances the FAA and DOT funding legislation. The funding distribution is based on both entitlement and discretionary awards.
Shelby is serving in his sixth term representing the people of Alabama in the U.S. Senate.
Brooks to vote no on Democratic infrastructure bill
Congressman Mo Brooks, R-Alabama, said he will vote no this week on a Democratic infrastructure bill in the House, which he said was "socialism" cloaked in an infrastructure bill.
"Nancy Pelosi & her Socialist comrades are hellbent on destroying America," Brooks claimed. "They won't stop spending until America is bankrupt. They covet economic disaster so they can rebuild a Socialist America under the guise of providing economic relief. In this instance, Socialism comes cloaked as an infrastructure bill."
Brooks cited as examples of excessive spending $29.3 billion in grants and subsidies to Amtrak's intercity passenger rail service, $500 million a year to pay ports to replace their cargo handling equipment, hundreds of billions for public housing and "shifting funding from roads, streets, bridges and highways badly needed by red states like Alabama to subsidies of blue state inner-city mass transit programs."
HR2, the Invest in America Act, is sponsored by Congressman Peter DeFazio of Oregon.
"The Socialists' latest attempt to bankrupt America is a 2,300+ page bill, drafted behind closed doors by a select few, introduced just last week, that increases America's debt and deficits by $1.5 trillion!" Brooks claimed. "That's $1.5 trillion America doesn't have, has to borrow to get, and cannot afford to pay back. America's national debt blew through $23 trillion in November, $24 trillion in April, $25 trillion in May, and $26 trillion in June."
"In April, the Congressional Budget Office ("CBO") estimated a fiscal year 2020 $3.7 trillion deficit — without including this $1.5 trillion monstrosity," Brooks said. "Both the CBO and America's Comptroller General Gene Dodaro regularly describe America's financial state as 'unsustainable,' accounting language for insolvency and bankruptcy."
"Incredible as it may seem, even without this $1.5 trillion monstrosity, the federal government is on a course to spend roughly $50,000 per American household this year!" Brooks said. "Of course, that spending must first be taken from taxpayers in the form of higher taxes or greater debt. History proves you can't spend and borrow your way to prosperity. America is no exception."
"Socialist Democrats call HR2 an infrastructure bill," Brooks said. "The fact is, the bill contains more that would impede infrastructure projects than spur them. The bill is chock-full of new top-down, one size fits all Washington mandates and bureaucratic hurdles."
Both President Donald Trump and congressional Democrats have been urging Congress to pass an infrastructure bill, but the two sides have been unable to agree on just what should be in the infrastructure bill. Republicans like Brooks have expressed concerns over growing the national debt on an infrastructure building spree paid for with growing budget deficits.
Brooks is serving in his fifth term representing Alabama's 5th Congressional District.