Mayor of Tallassee endorses Byrne for Senate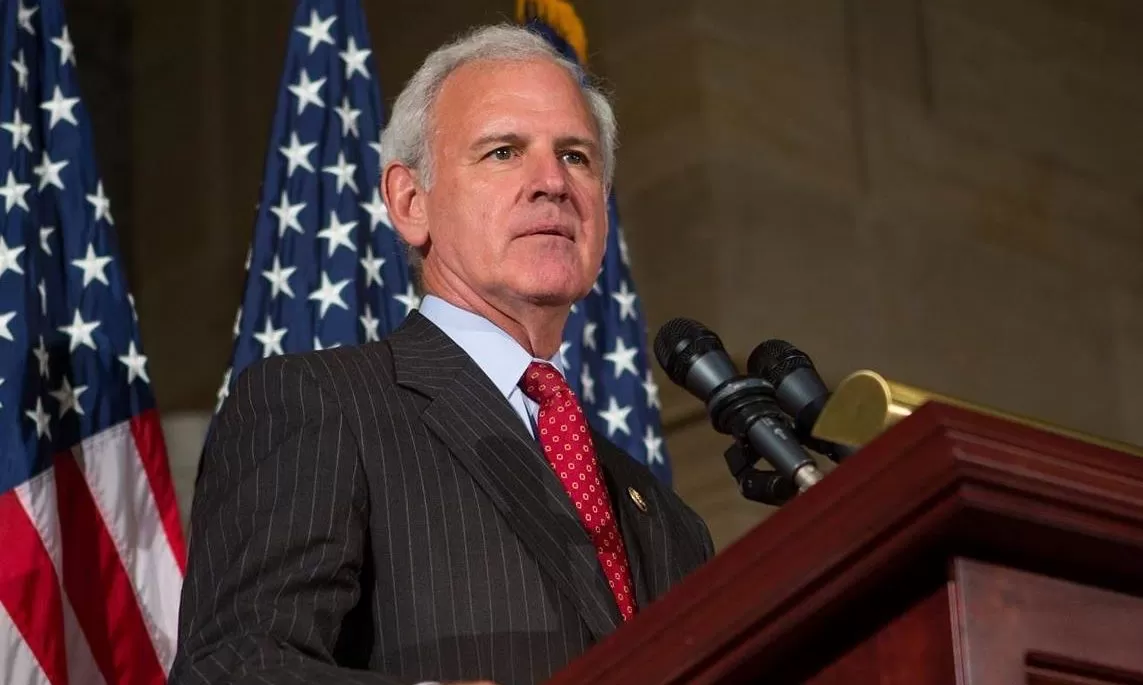 Tallassee Mayor John Hammock has endorsed Congressman Bradley Byrne, R-Montrose, for the Senate seat currently held by Sen. Doug Jones.
Hammock released a video statement in which he expresses his support for Byrne. Hammock said in his endorsement video:
"Hi, I'm John Hammock, I'm the Mayor of Tallassee, Alabama. In the upcoming U.S. Senate election, I'd like for you to vote for Bradley Byrne. Bradley will be a great U.S. senator who believes in our Alabama values. So in 2020, remember Bradley Byrne for U.S. Senate," Hammock said.
Hammock endorsement of Bradley Byrne is the latest in a string of endorsements for Byrne from local leaders across Alabama. These include endorsements from Florence Mayor Steve Holt, Opelika Mayor Gary Fuller, Robertsdale Mayor Charles Murphy, Muscle Shoals Mayor David Bradford and Thomasville Mayor Sheldon Day.
Byrne has represented Alabama's First Congressional District in the U.S. House of Representatives. Byrne has previously served as the head of the state Two Year College System in the state Senate and on the state Board of Education.
State Rep. Arnold Mooney, R-Indian Springs, businessman and former televangelist Stanley Adair, Secretary of State John Merrill and former Auburn football coach Tommy Tuberville are all also candidates in the Republican primary. State Auditor Jim Zeigler has formed an exploratory committee to consider a Senate run.
The Republican primary will be on Tuesday, March 3.
To view Mayor Hammock's endorsement video:
"Bradley Byrne will be a great US Senator who believes in our Alabama values."

Thank you, Mayor Hammock from Tallassee! #TeamByrne pic.twitter.com/oArTfQd3dy

— Bradley Byrne (@BradleyByrne) June 27, 2019
FarmPAC endorses congressional candidate Barry Moore
"I'm pleased that FarmPAC has seen fit to endorse me in this election," Moore said.
Republican congressional candidate Barry Moore thanked the Alabama Farmers Federation political action committee, FarmPAC, for endorsing Moore in next week's 2nd Congressional District general election race.
"I've always been proud of the fact that I grew up on a farm," Moore said. "Farm life teaches you to respect God's good earth and everything in it. It taught me the value of hard work, and that not everything, like the weather, will always go the way you want it to no matter what you do or how hard you work. That's something I think a lot of people these days could do with learning."
"I'm pleased that FarmPAC has seen fit to endorse me in this election," Moore said. "I'll continue to be a strong supporter of our farmers and all the businesses that support and rely on them, just like I've always been. District 2 is an agricultural district first and foremost, and we can't forget that."
"I look forward to working in the next Congress to support Alabama's farmers and agribusiness by making it easier for them to access new markets and new technologies," Moore added. "We also need to make sure they aren't weighed down by excessive regulations and have the backing they need from Washington to compete globally. I have every confidence that, given a chance, Alabama's farmers can compete with anyone, anywhere. My job in Congress will be to make sure they have that chance."
A full list of FarmPAC's endorsements is available here. FarmPAC previously endorsed Dothan businessman Jeff Coleman in the Republican primary, but he was bested by Moore in a Republican primary runoff.
Moore faces Democratic nominee Phyllis Harvey-Hall for the open seat.
Moore is a veteran, small businessman, husband, and father of four from Enterprise. Moore and his wife, Heather, own a waste management business in Enterprise. Moore was elected to the Alabama House of Representatives in 2010 and re-elected in 2014.
Incumbent Congresswoman Martha Roby, R-Alabama, is retiring from Congress after five terms.