Opinion | Happy Birthday, America! Don't be a jerk (or a Trump)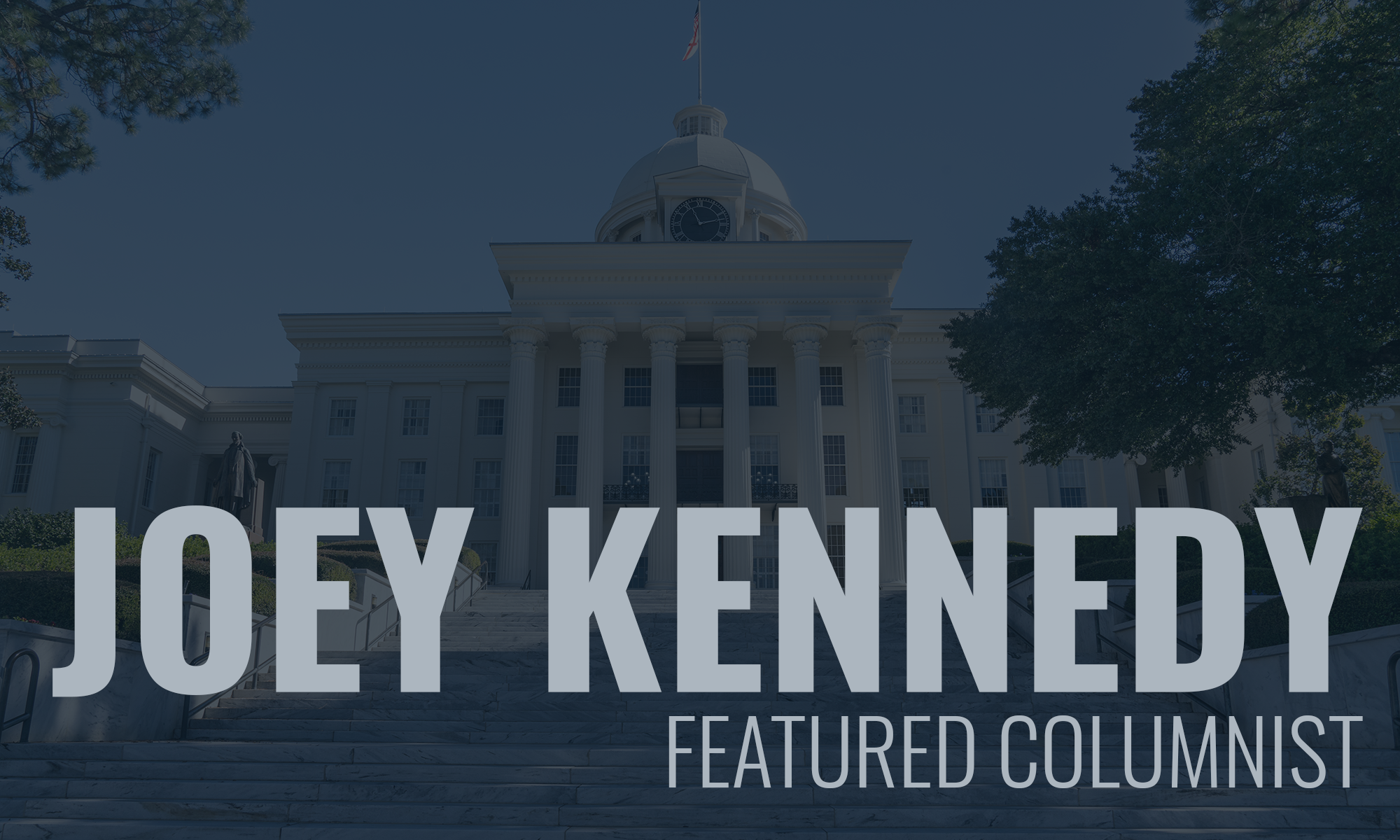 Happy Birthday, America! You are 243 years old. We love you. Thank you, America.
Is there ever a country is good as ours? I don't think so. But I'm sure the people in France or Italy or Great Britain would disagree.
They are proud nations. We're not particularly special in being a nation, are we?
I know that President Donald Trump's "America First" campaign makes us seem special. Somehow, in some people's views, God endowed us with an unique role in the world. We know better than anybody else. We get to decide who we will allow to exist unfettered, who we will attack.
America first, right?
No. America best. I like that better.
We should be a beacon for other nations that are drifting. Nations like Venezuela or Honduras or El Salvador or Guatemala. We should be helping the Democratic Republic of the Congo and Uganda and Ethiopia.
Instead, we treat their citizens and the immigrants from those countries like criminals. We have this statue, in the harbor in New York, that says, "Give me your tired, your poor, your huddled masses yearning to breathe free, the wretched refuse of your teeming shore. Send these, your homeless, tempest-tossed to me. I lift my lamp beside the golden door." But we don't. We have the space. We have the economy. And we treat immigrants — these tired, poor, huddled masses yearning to breathe free — like criminals.
Happy birthday, America!
What has our nation become? We bully our neighbors, threatening them with tariffs and sanctions if they don't do what we order them to do. We tell Iran to go to hell, then threaten them with war because we told them to go to hell. We have a president who coddles tyrants like Russia's Vladimir Putin, North Korea's Kim Jung Un, China's Xi Jinping and Poland's Andrzej Duda.
Our president wants to be a tyrant. Like them. Like him.
We want our president to be the good guy, somebody the world can look to and feel he's got their backs. Or she. That's what we need in a president. A she.
Happy birthday, America! What's wrong with us?
We've gone off the rails. The racists and misogynists and xenophobes and homophobes have taken over. We let that happen. Because we just didn't care enough.
Shame on us.
So this is what happens when we don't care. In fewer than three years. Our president has undone important environmental regulations, health care protections, personal rights safeguards. Some of us cheer him in that, and they are deplorable. Many of us are appalled.
Happy birthday, America! What are we going to become?
We, in the next year, have a chance to decide that. We can reject this awful narcissist. We can tell him he's been a sad, terrible anomaly in what America's promise truly is. We can toss him out, and we must.
We must, if America is going to continue to reach for its potential. We must, if America is going to be a good place to live, a free nation that doesn't offend every other country around it and every other country around the world.
Happy birthday, America! We're 243 years old. We need to act like an adult. Not like a petulant child who doesn't get his way.
Let's celebrate the ideal of America today. And then let's elect leaders who will guide us there.
Joey Kennedy, a Pulitzer Prize winner, writes a column every week for Alabama Political Reporter. Email: [email protected]
Print this piece
Opinion | Facts are stubborn things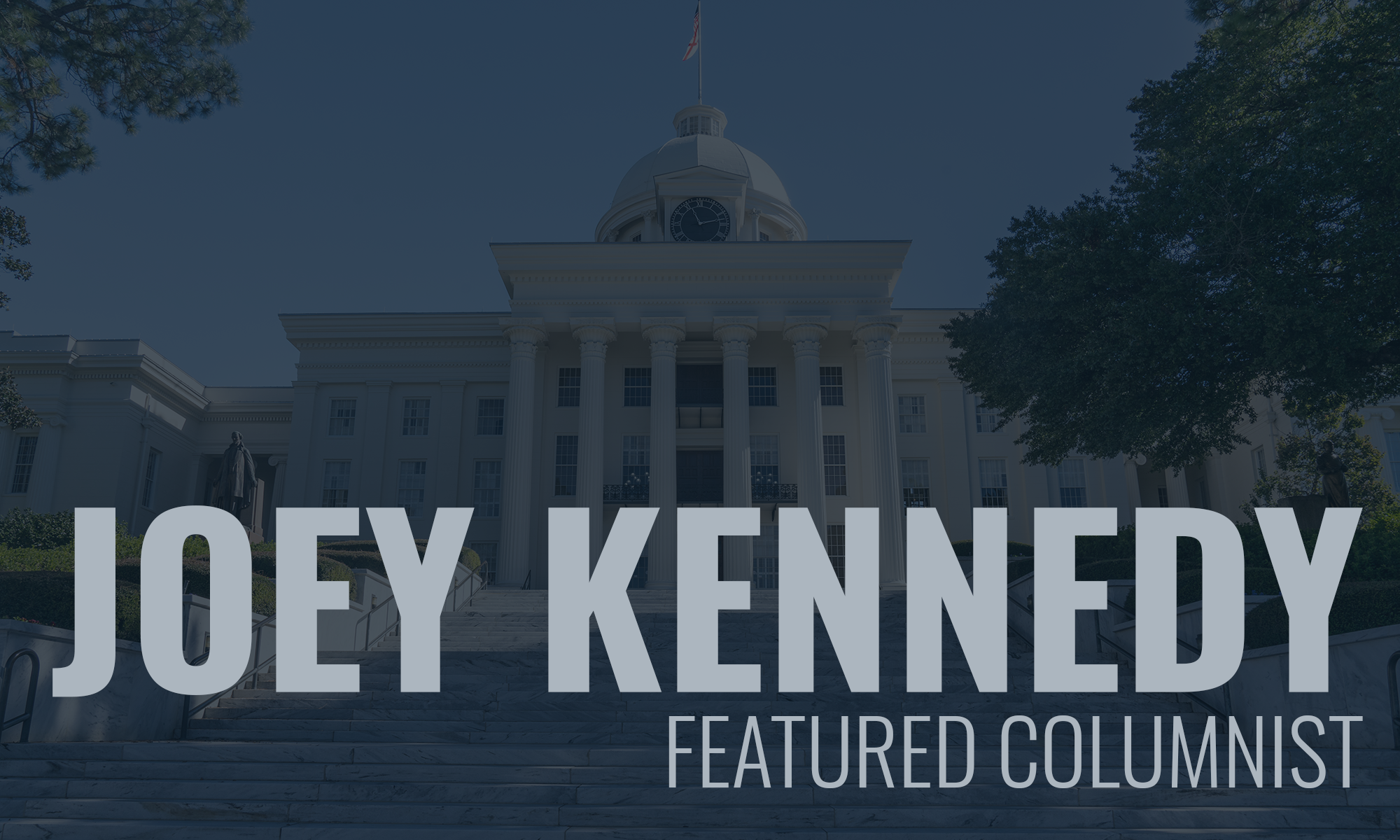 I'm in my 20th year of teaching in the English Department at UAB. I've never taught my primary discipline, journalism, and I really don't have much of a desire to, either.
Yet, in 2017, the leadership of UAB's University Honors Program asked me to be a part of their interdisciplinary faculty for the fall. UHP's fall semesters are themed, and that year, the first year of Donald Trump's term as president, the theme was appropriate: "Evidence and Belief in a Post-Truth Society." For UHP, I was a "communications" (journalism) professor. I taught with a scientist and public health professor, a religion professor, a philosophy professor, a literature professor and a psychology professor.
The students in this program – all 100-plus of them – are among the smartest students on campus. Needless to say, I was intimidated. For my first lecture before the students, I took a Xanax (it's prescribed because I do have anxiety sometimes). The Xanax didn't make me lecture better, but it made me not really care if I screwed up.
I'm sort of a one-trick pony – I teach and write in the only language I know: English. Here, you had neuroscience and biology and chemistry majors galore. And, yes, there were a few English and history and business and engineering students, too. Pretty much every discipline taught at UAB is represented in UHP, and certainly in its umbrella school, the UAB Honors College.
That fall went by quickly. I only took the Xanax for the first lecture. I settled into my groove pretty quickly. But when it was over, I ached for the continued intellectual stimulation I received as a teacher. I'm a lifetime learner, and that program taught me a lot. And I got to teach others a lot, too.
I thought it was a one-shot deal. Until, that is, the program's director, Dr. Michael Sloane, asked me to return in the fall of 2018 to direct the first-year students' literary analyses. And that fall, I was also asked to propose a UHP seminar class for the spring of 2020. I returned last fall to once again direct the first-year literary analysis. And I've been asked to return for first-year LAs again this coming fall.
This semester, I'm teaching the class I proposed, "Media and Social Justice." And I've already got another self-created UHP seminar class scheduled for next spring, "Media and War: Men and Women Making a Difference on the Front Lines."
Unlike my composition and literature classes in the English Department, these seminars have no template. I have to create the teaching as I go. Some days, I'm very confident; others not so much.
I divided the "Media and Social Justice" class into six two-week units: Nellie Bly (mental illness and investigative journalism), The Jungle (food safety and immigration), Jim Crow Lives (the civil rights era and voter suppression), #MeToo (sexual assault and harassment), Black Lives Matters (police and other shootings of people of color), and March for Our Lives (gun violence and sensible gun regulation).
These classes are limited to 16 honors students, but 19 students wanted in my "Media and Social Justice" class, so I have 19 students.
I teach these classes as a communications professor, not an English professor. I direct the literary analyses as a literature professor, not a communications professor.
We're covering historical topics, for sure, but also contemporary topics. It doesn't get any more current than Black Lives Matter, #MeToo, voter suppression, or March for Our Lives.
We don't just talk about the journalism around these topics, but also about other media. For example, I find protest songs for each topic. While it's not on our plate, did you know Trump has inspired a whole catalog of protest songs? Most every president inspires protest songs, though Trump has inspired an awful lot of them.
Maybe at some point, I'll create a "Media and Donald J. Trump" class. There is plenty of material.
The point, though, is that we all should be lifelong learners. I can't tell you how much I've learned from by English students and my honors students, how much the English faculty has taught me, and how much the faculty and directors of the University Honors Program have taught me.
That I get to return the favor by teaching these unique classes says a lot about UAB, and how it values critical thinking and learning.
I hope I never lose my enthusiasm for learning, or become too stubborn to change when the facts point toward another direction. That is our responsibility to the truth. I guess I am stubborn in one way: There are no alternative facts. Facts are truth, reality. The alternative is false, untruth, lies.
Readers, that's a fact, and like me sometimes, facts are stubborn.
Joey Kennedy, a Pulitzer Prize winner, writes a column every week for Alabama Political Reporter. Email: [email protected].
Print this piece