UAB Center for AIDS Research receives $7.5 million grant renewal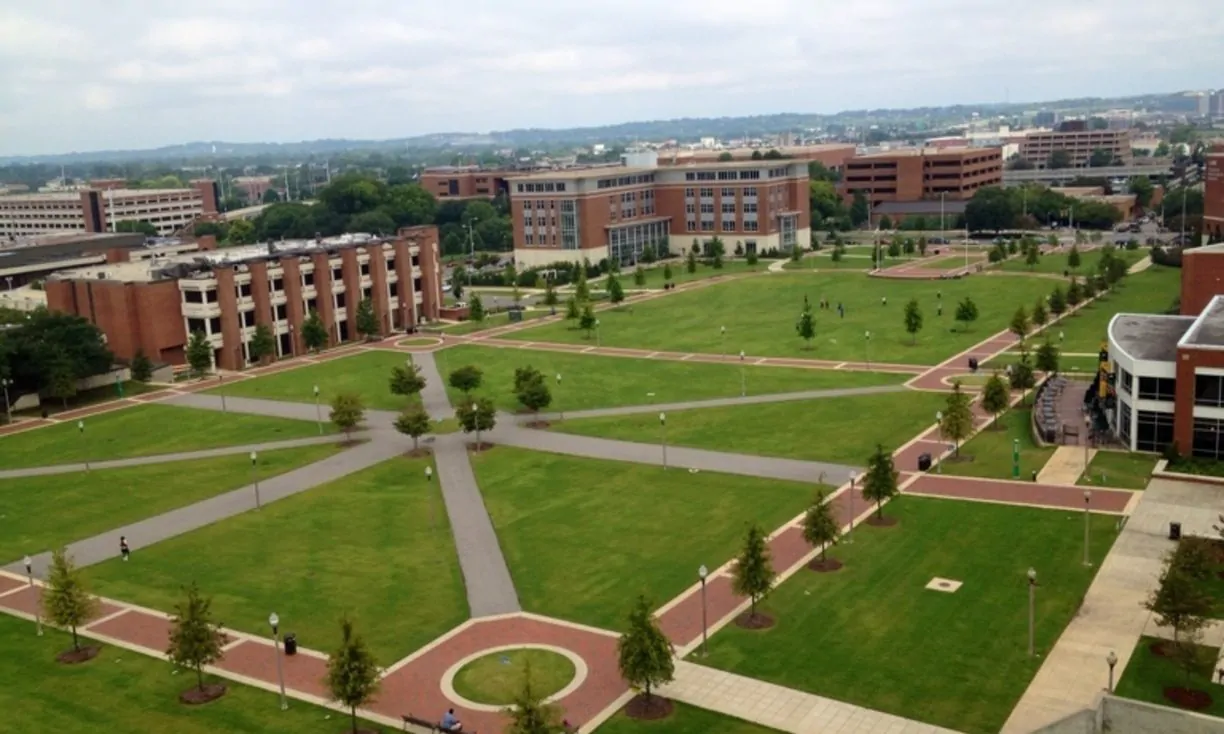 The University of Alabama at Birmingham Center for AIDS Research (CFAR) received a $7.5 million grant renewal from the National Institute of Allergy and Infectious Diseases to further their research in therapeutics, prevention, community-engaged research, and clinical manifestations and pathogenesis of HIV and related disorders. 
Now in its 31st year of research, UAB's CFAR will use the grant to address HIV in Alabama and the Southeast through research of the social, behavioral and clinical dynamics that contribute to HIV exposure and transmission in the region.
Michael Saag, M.D., director of UAB's CFAR and professor in the UAB School of Medicine, said the grant renewal will help the research center to more closely focus on working with community partners to deliver services to the community with the goal of improving outcomes in their patients.
"We're positioned right in the epicenter of the HIV epidemic in the South, which means we are able to tackle some of the field's most pressing emerging challenges and expand our role as leaders in the fight against HIV regionally, nationally and internationally," Saag said.
CFAR has established the "Ending HIV in Alabama" group, a statewide, interdisciplinary group of researchers and physicians led by Jeanne Marrazzo, M.D., and Aadia Rana, M.D., both of UAB's Division of Infectious Diseases. 
The "Ending HIV in Alabama" group will partner with local and state health departments, AIDS organizations and other related stakeholders to further the 90-90-90 treatment goals across the state of Alabama, which includes 90 percent of all individuals with HIV knowing this diagnosis, 90 percent of those diagnosed being on treatment and 90 percent of those on treatment achieving suppression of their virus.
Marrazzo said that, with the grant renewal, CFAR anticipates getting closer to their 90-90-90 goals and making a significant impact in Alabama over the next five years.
"This grant renewal will help UAB CFAR reach tremendous, lifesaving goals and will help us keep moving forward in fighting and eradicating HIV," Marrazzo said. 
According to the Center for Disease Control, southern states made up 52 percent of the new HIV diagnoses in the United States in 2017 with 19,968 new cases. 
An estimated 1.1 million people in the United States had HIV at the end of 2016. Of those people, about 14 percent, or 1 in 7, did not know they had HIV.
ACLU joins lawsuit over Alabama voting amid COVID-19 pandemic
The lawsuit was filed on behalf of several voters who are at greater risk from complications or death due to COVID-19. 
The American Civil Liberties Union and its Alabama chapter have joined in a lawsuit attempting to make it easier for some voters to cast their ballot during the COVID-19 pandemic.
The American Civil Liberties Union and ACLU of Alabama joined in the lawsuit filed in May by the NAACP Legal Defense and Educational Fund, Southern Poverty Law Center and Alabama Disabilities Advocacy Program against Gov. Kay Ivey and Secretary of State John Merrill. 
The U.S. Supreme Court in a 5-4 decision last week blocked U.S. District Judge Abdul Kallon's order that would have allowed curbside voting statewide and waived certain absentee ballot requirements for voters in at least Jefferson, Mobile and Lee Counties.
The lawsuit was filed on behalf of several voters who are at greater risk from complications or death due to COVID-19. 
The lawsuit was also brought on behalf of People First of Alabama, Greater Birmingham Ministries, the Alabama State Conference of the NAACP and Black Voters Matter Capacity Building Institute.
With the Supreme Court's decision, voters in the upcoming July 14 Republican runoff election will have to submit a copy of their photo ID and have either two adult witnesses sign their absentee ballot requests or have it notarized. 
"Alabama is in the middle of a deadly and ongoing pandemic but is refusing to take common-sense steps to protect the public's health and their right to vote for all elections in 2020. That's why we are taking legal action," said Alora Thomas-Lundborg, senior staff attorney with the ACLU's Voting Rights Project in a statement. 
"In the midst of an out-of-control pandemic, Alabama officials should be doing everything they can to ensure that all voters have a safe, fair, and equal opportunity to cast a ballot. Instead, officials have chosen politics over public health and safety. They are fighting to make it harder to cast a ballot and have that ballot counted. This litigation is crucial to ensure safe, fair, and equal opportunity to vote," said Randall Marshall, executive director of the ACLU of Alabama, in a statement.
"As we head into preparations for the November general election with COVID-19 cases rising in Alabama, it is critical that our election officials take seriously the protection of voters, poll workers, and our democracy," said Caren Short, senior staff attorney for SPLC in a statement. "In this critical election season, we are grateful to have Black Voters Matter Capacity Building Institute, the ACLU, and the ACLU of Alabama join this effort to ensure that every voter is heard. No voter should have to choose between exercising their fundamental right to vote and their health or the health of a loved one."
Deuel Ross, NAACP's Legal Defense Fund senior counsel, said in a statement that over the July 4th weekend, Alabama reported nearly 5,000 new coronavirus cases.
"Yet, state leaders insist on enforcing draconian restrictions on in-person and absentee voting that no other state finds necessary to combat the almost nonexistent issue of voter fraud," Ross said. "These restrictions are needless in normal circumstances. They are deadly in a pandemic. At trial in September, we will work to make sure that state leaders comply with their constitutional duty to protect the rights and safety of all voters."
In a Tweet on July 2, Alabama's Secretary of State John Merrill expressed gratitude for the Supreme Court's decision. 
"With the news that we have received a Stay in this process, I am excited that the United States Supreme Court has ruled in favor of those who believe in strict interpretation of the Constitution and has decided to grant the Stay and not endorse legislating from the bench," Merrill said in the tweet.