Ivey thrilled Pike County received grant to build infrastructure for new Rex Lumber sawmill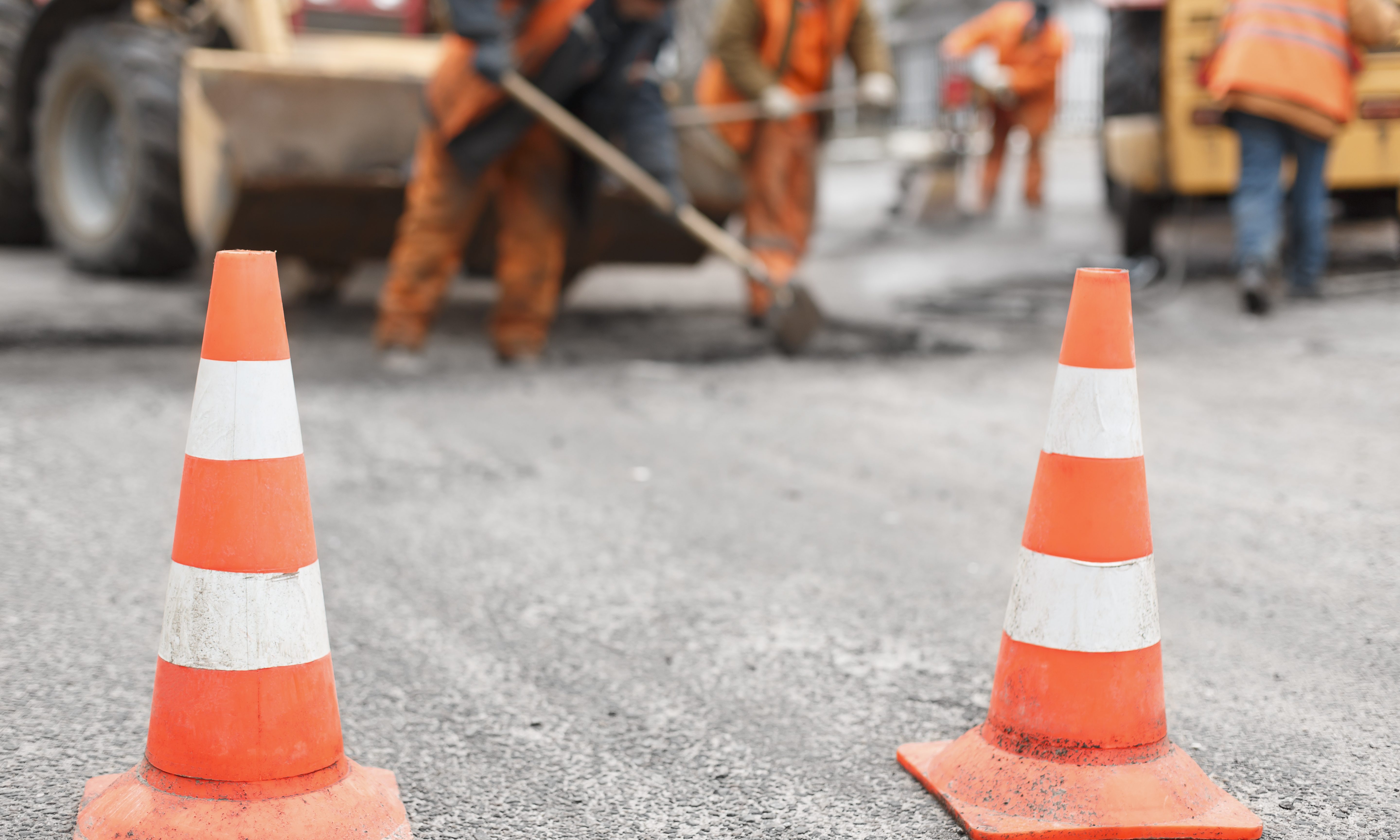 The U.S. Department of Commerce's Economic Development Administration announced that it is awarding a $500,000 grant to Pike County, Alabama, to make critical infrastructure improvements needed to support the growth of manufacturing businesses in the region, including a major lumber manufacturing facility.
This EDA grant will be matched with $500,000 in state of Alabama investment. The combined one million in government grants is expected to attract $110 million in private investment and create 110 jobs.
Gov. Kay Ivey said on social media, "I'm thrilled the @US_EDA has awarded $500,000 to Pike County to build the infrastructure needed for @Rex_Lumber's new sawmill, which will create 110 jobs. This grant is not only going to support them, but it's also going to bolster this region's growing forest products industry!"
"Helping our communities implement their plans to provide the vital infrastructure that businesses need to be successful is a top priority for President Trump," said U.S. Assistant Secretary of Commerce for Economic Development John Fleming. "This EDA investment will help build necessary road infrastructure needed to serve Pike County's manufacturing industry and accommodate its future growth."
This project will help to resurface approximately four miles of County Road 7714 from CR-7724 north to CR-7707. The structural improvements to County Road 7714 will make it more resilient to the heavy traffic that is expected from logging trucks.
"Rex Lumber's new Alabama lumber manufacturing facility will not only bring high-quality jobs but will also create substantial economic benefits for the industry in the Pike County area," Ivey said when the company made the announcement. "We're thrilled that the company selected Alabama for this project, and we're committed to helping this new operation succeed and thrive for years to come."
"Our fourth-generation family owned business is looking forward to a long and prosperous future in Pike County and the great state of Alabama," said Caroline Dauzat, one of the company's owners.
Rex Lumber was founded in the 1920s by W.D. McRae.  The company continues to be owned and operated by the Finley McRae family of Graceville, Florida. The company ranks among the 10 largest softwood lumber producers in the United States.
"This new lumber manufacturing operation will create quality employment opportunities, a significant new timber market, and enhanced economic activity in the region," said Alabama Department of Commerce Secretary Greg Canfield.  "Rex Lumber is a proven operator with an excellent track record in the forest products industry, and will be a great addition to Alabama's business community."
"The addition of the Rex Lumber Company manufacturing facility will generate a significant economic boost for Pike County and the surrounding area," Economic developer Nicole Jones told the Alabama Political Reporter. "Every one high-paying primary job creates an estimated 2.5 secondary/service jobs, which results in more folks employed and spending money in and around Pike County."
This project was made possible by the regional planning efforts led by the South Central Alabama Development Commission. EDA funds the South Central Alabama Development Commission to help bring together the public and private sectors to create an economic development roadmap to strengthen the regional economy, support private capital investment and create jobs.
This project is being funded under the Bipartisan Budget Act of 2018. Congress appropriated $600 million to EDA for additional Economic Adjustment Assistance (EAA) Program funds for disaster relief and recovery as a result of Hurricanes Harvey, Irma, and Maria, wildfires and other calendar year 2017 natural disasters under the Stafford Act.
The mission of the U.S. Economic Development Administration (EDA) is to lead the federal economic development agenda by promoting competitiveness and preparing the nation's regions for growth and success in the worldwide economy.
EDA is an agency within the U.S. Department of Commerce, EDA makes investments in economically distressed communities in order to create jobs for U.S. workers, promote American innovation, and accelerate long-term sustainable economic growth.
Print this piece
Speaker McCutcheon standing with governor on gaming workgroup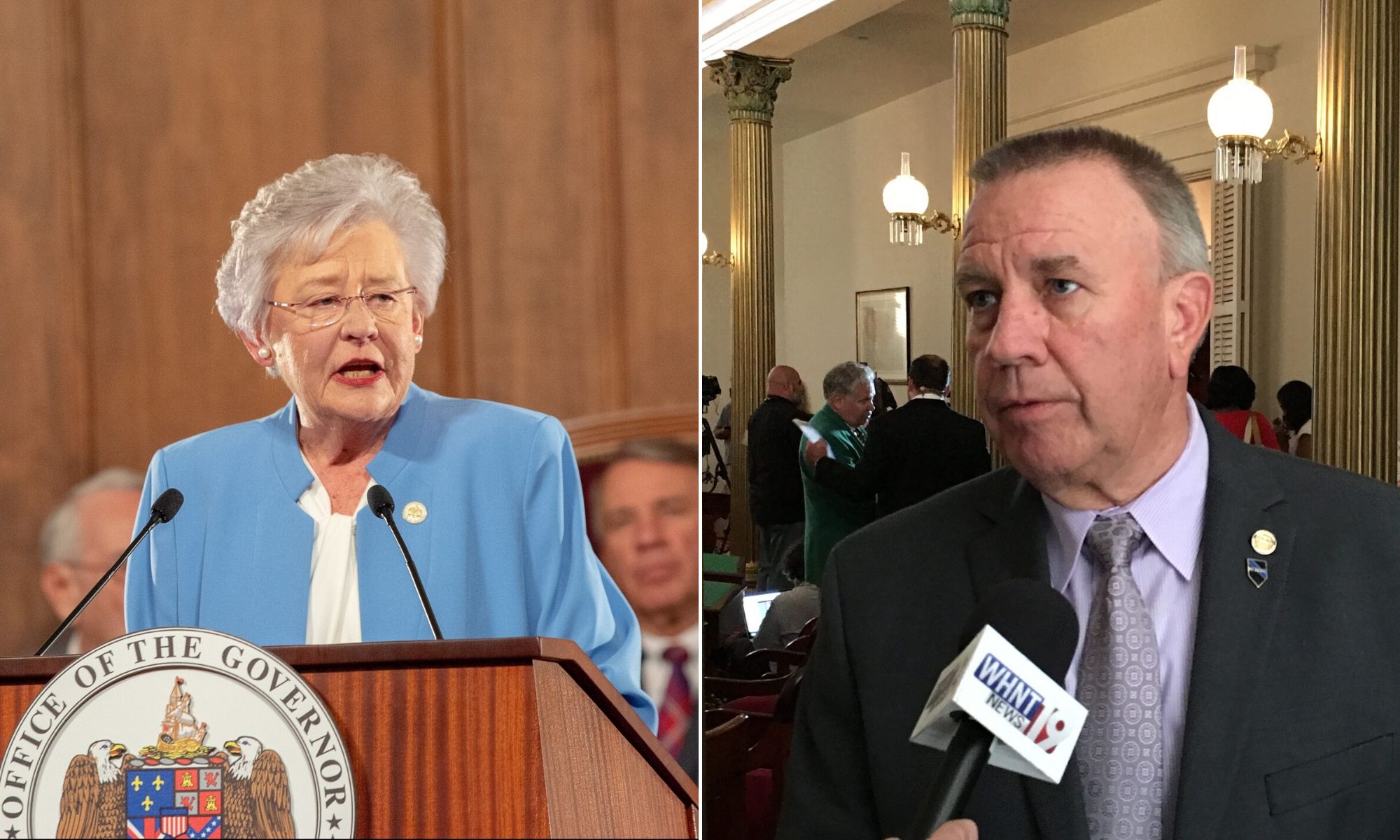 During her 2020 State of the State address, Gov. Kay Ivey said she would be signing an Executive Order to establish a small working group to gather all the facts on how much money the State could gain if some form of gaming expansion occurred. She also asked the Legislature to give her time for the group to come back with an answer.
Whether lawmakers would grant Ivey's request for time has been an important question swirling around the halls of the State House.
Speaker of the House Mac McCutcheon answered that question on Wednesday when APR reached out to his office with a request for clarification.
APR's email wrote, "Speaker McCutcheon recently made the statements quoted below."
"I am not a big gambling guy; but if you are going to vote for a lottery, that's gambling, then don't be a hypocrite and let's get the biggest bang for the buck," McCutcheon said. "Let's address a lottery, the Poarch Creek Indians, and these counties that want a one-armed gambling. Put them all in a room and hammer out a deal."
The Speaker warned, though, that if he cannot get a grand deal between all the parties on gambling, then there likely would not be any gambling bill brought forward in 2020.
"Does he still stand by these statements?"
The following is the response APR received from the Speaker's office:
"Since the Speaker made the statement, the Governor will be signing an Executive Order to bring people together to evaluate the facts on how much money the State could gain if some form of gaming expansion occurred. The Speaker will be working with the Governor in her efforts."
Ivey said once the working group had completed its task, she would "bring these facts to the 140 members of the Legislature and the people of Alabama. And we will then, once and for all, be in a position to determine whether or not this is a path we want to pursue."
That McCutcheon is in  alignment with the governor should signal to all interested parties that no further movement on gaming legislation will happen until the working group has completed its evaluation.
Some have been slow to hear Gov. Ivey's entreaty.
Even after Ivey's call for more time to gather facts, the Poarch Creek Band of Indians continues to flood television, internet and social media with a massive advertising campaign touting their billion-dollar plan in exchange for a tribal-state compact and exclusive right to Vegas-style casino gaming in the State.
PCI lobbyists, including tribal council vice-chair Robbie McGhee, are being very pro-active at the State House.
On Tuesday, Madison County Republican Rep. Rex Reynolds said, "We're gonna move forward on a lottery. We clearly got that message during our conference meeting yesterday. I think it's the right thing to do. The people want to vote on a lottery and I think we need to give them an opportunity to," according to a report by WAFF.
Rep. Steve Clouse, R-Ozark, the House budget chairman, recently said that he planned to file legislation that would create an education lottery in Alabama.
Clouse's bill would create a paper lottery with scratch-offs and PowerBall options only.
Opinion | Prepare for more gambling debates in the 2020 Legislative Session
A day after Ivey issued her State of the State request to the Legislature to stand down on gaming, Senate President Pro Tem Del Marsh held a meeting with representatives of the Poarch Creeks and two of the State's dog tracks to discuss moving ahead on a proposed lottery and gaming bill.
Marsh holds meeting with gaming interests day after Ivey calls for the Legislature to stand down on gaming
These various statements and actions have added confusion as to what is happening with gaming this session.
Now that McCutcheon has made his position known, maybe it will put to rest the rumors, activities and behind-the-scenes maneuvering that go against Ivey's wishes.
Print this piece