Merrill supports Trump's request for U.S. citizenship question on Census
Alabama Secretary of State John Merrill announced Friday that he supports President Donald Trump's request that the 2020 Census include a question about whether the respondent is or is not a U.S. citizen.
Merrill has submitted a letter outlining his support for the executive order or other legal remedies requested by Trump to require the inclusion of a U.S. citizenship question on the 2020 United States Census form.
Merrill said the question of citizenship ensures the U.S. Census Bureau gathers accurate information for use in determining the number of congressional seats and Electoral College votes delegated to the state of Alabama in the upcoming redistricting.
"It is devastating news. Alabama could lose a seat in Congress if non-U.S. citizens are calculated in the 2020 Census and in other parts of the nation," Merrill said. "Alabama has a great deal at stake with the data produced by the 2020 Census if non-U.S. citizens are counted."
The state of Alabama, through Attorney General Steve Marshall and Congressman Mo Brooks, R-Huntsville, have filed a lawsuit in federal court demanding that non-citizens not be counted for purposes of reapportionment and redistricting.
"We don't need to be giving benefits to people who are non-citizens over people who are citizens, period," Merrill said. "There are two districts in Los Angeles County, California, that currently have less than 40 percent United States citizenship in population. That means there are two congressional districts in California that shouldn't even exist."
"When you start counting citizens, then you will have citizens represented in Congress," Merrill added. "When you start counting everybody, even those people that may not be citizens, you're giving advantage to people that allow illegals to come into their community. That is not a positive thing for anybody."
The Trump administration announced on Tuesday that it was dropping the citizenship question from the 2020 Census. The decision was made just days after the U.S. Supreme Court ruled against the administration and stated that the question cannot be included.
Trump initially said he wanted to delay the census while his administration continued to push for the question to be included in the 2020 survey.
On Tuesday, a Justice Department lawyer said the decision was made to start printing the census form without the citizenship question being included.
"We can confirm that the decision has been made to print the 2020 Decennial Census questionnaire without a citizenship question and that the printer has been instructed to begin the printing process," wrote DOJ attorney Kate Bailey on Tuesday.
The email was sent to civil rights groups, who were challenging the question.
Former President Barack Obama's White House lawyer Daniel Jacobson made the email public on Twitter.
On Wednesday, Trump told reporters that the administration has not given up on including the citizenship question.
On Friday the Trump Administration released a statement expressing that they are exploring all options on how to include a citizenship question on the 2020 Census.
"The Departments of Justice and Commerce have been asked to reevaluate all available options following the Supreme Court's decision and whether the Supreme Court's decision would allow for a new decision to include the citizenship question on the 2020 Decennial Census," Justice Department lawyers wrote in a filing Friday.
The lack of a citizenship question would put into question the viability of Alabama's lawsuit.
Without a citizenship question, it will be difficult for the Census Bureau to determine how many of the people counted are or are not citizens.
It is expected that Alabama will lose one of its seven Congressional Districts if undocumented immigrants are counted for purposes of reapportionment and redistricting. California and Texas will be the beneficiaries. They are expected to gain several new House districts and the corresponding electoral college votes in presidential elections after the 2020 election.
On June 5, Judge David Proctor of the U.S. District Court for the Northern District of Alabama held that the plaintiffs, the State of Alabama and U.S. Rep. Mo Brooks, R-Huntsville, have adequately alleged that they will be harmed by the inclusion of undocumented immigrants in the census.
"Alabama will continue to make its case that the Constitution and federal law require that each state's share of federal political power in Congress be apportioned based on the number of people who are lawfully present in the United States and that illegal aliens must not be included in that calculation," Marshall said.
Proctor denied the federal government's motion to dismiss the lawsuit, but there still has to be a ruling from the lower court. A ruling favorable to Marshall and Brooks would almost certainly be appealed to the Eleventh Circuit Court of Appeals, and whichever side lost the appeal would take it to the Supreme Court. All of that takes time. Meanwhile the printers will be churning out millions of Census forms with no citizenship question.
For there to be a citizenship question, the Supreme Court would likely have to overturn its ruling of last week.
To find in favor of Marshall, Brooks and the State of Alabama, that likely will have to happen. Then, the court would have to find in favor of the State of Alabama and order the government not to include non-citizens in congressional reapportionment. The Brooks and Marshall lawsuit still has to be heard in a lower federal court before it can be appealed by the losing side.
Merrill is a candidate for the U.S. Senate seat currently held by Sen. Doug Jones.
The 2020 Census will be coming on March and April.
Original reporting by the Hill's Jacqueline Thomsen and The Washington Post contributed to this report.
Kellum holds onto Court of Criminal Court of Appeals seat
While there is still a general election on Nov. 3, Tuesday's victory effectively re-elected Kellum to her third term as no Democrat or independent qualified to run for the race.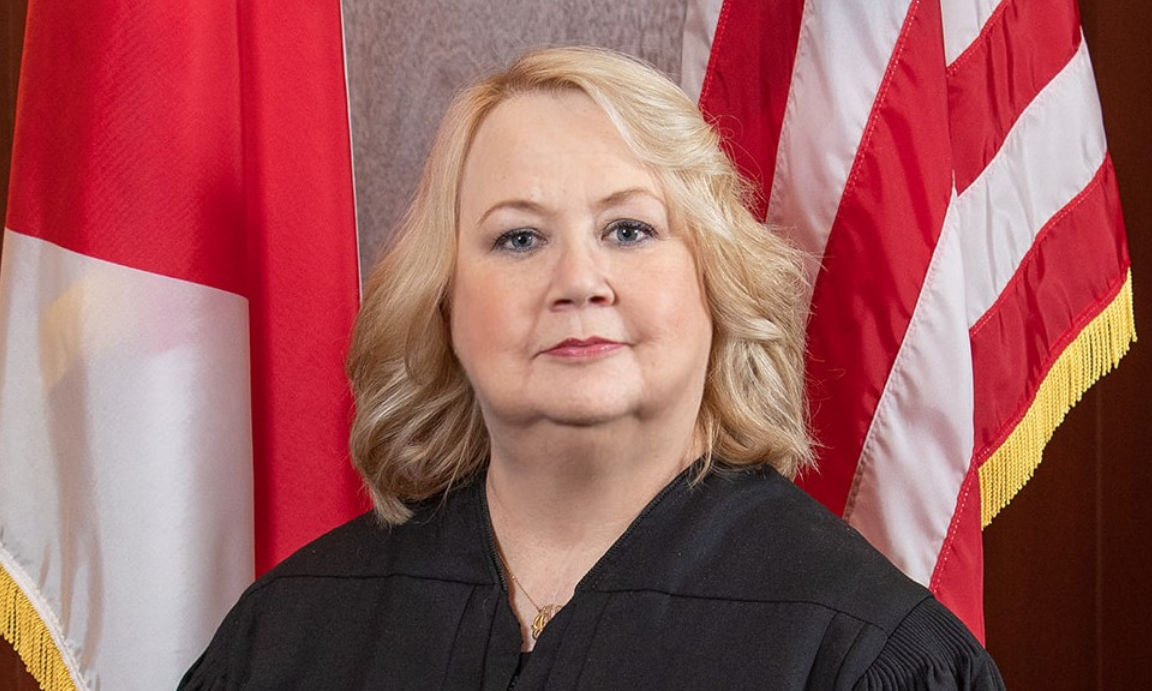 Incumbent Alabama's Court of Criminal Appeals Judge Beth Kellum won the Republican primary for her seat on the court, likely assuring that she will return to the general election.
With 100 percent of precincts reporting unofficial results, Beth Kellum had 56 percent while challenger Will Smith received 44 percent.
"Thank you to everyone who made the effort to vote in today's "pandemic election," Kellum said in a statement. "It has been one of the great honors of my life to represent you on the Court of Criminal Appeals for the past 12 years. It was a hard fought race, and I am thankful for the people of Alabama and for the trust you put in me to serve the great State of Alabama. I look forward to serving you for another six years!"
Smith conceded the race in a statement.
"This Sunday, one of the hymns we sang in church was Have Faith In God. The chorus of the song has played in my mind ever since. So first and foremost, I want to thank God for giving me faith and provision along the way of this campaign journey," Smith said. "I want to thank the Republican voters who braved the unusual circumstances of this time to vote for me today. These conservative grassroots supporters have supported my campaign, defended my character and championed our sacred beliefs of faith and family and our American ideals of liberty, freedom and constitutional government."
"I am forever grateful to my wife, Laura," Smith continued. "She has been my rock and encourager. She has always been so supportive and understanding throughout the demands of this campaign journey. I love her and I am blessed to have her as my wife."
"I enjoyed traveling to the four corners of our great state and meeting so many of her wonderful people," Smith added. "This race was one of grassroots conservatives against the big money interests of Montgomery which contributed over $80,000 to the incumbent. The results of the March 3rd Republican Primary showed me trailing the two-term incumbent by a margin of 43% to 37%. It was amazing we were within 6 percentage points of the two-term incumbent despite being outspent over 15 to 1 during the primary. Today, the voters spoke and re-elected the incumbent to her third term. I congratulate Judge Kellum on her victory tonight."
Alabama Republican Party Chairman Terry Lathan issued a statement following Kellum's win for the GOP nomination for the Alabama Criminal Court of Appeals.
"While we had two exceptional candidates for the Criminal Court of Appeals, Alabama Republican voters have selected a highly qualified legal mind to be their nominee for the Alabama Criminal Court of Appeals," Lathan said. "Beth Kellum has proven herself to a be a strong judge during her previous two terms on the bench. Combined with her extensive legal career, we are confident Judge Kellum will win re-election and return to this seat on November 3rd. We look forward to her continued service with the upmost integrity and seriousness she has shown Alabama as a judge."
"We extend our gratitude to Will Smith for his willingness to serve — not just in this position but in his previous post as a Lauderdale County Commissioner," Lathan added. "He is a great example of a true statesman."
Kellum is an Alabama native who grew up in Vance in Tuscaloosa County. She graduated from Brookwood High School in 1977. She has a bachelor's degree from the University of Alabama and a law degree from the University of Alabama School of Law.
Kellum was hired in 1985 by Attorney General Charles Graddick as an assistant attorney general. She worked in the criminal appeals division where she primarily prosecuted appeals before the Court of Criminal Appeals and the Alabama Supreme Court.
She later worked as a staff attorney for the Court of Criminal Appeals from 1987 until 1990. Kellum went into private practice with the Montgomery law firm of Robison & Belser, P.A., working on a wide variety of civil and criminal cases in state and federal courts.
In 1997, she went back to the Court of Criminal Appeals to work as a senior staff attorney for the newly-elected Judge Jean Brown. She worked as a senior staff attorney for the Alabama Supreme Court from 1999 until 2001, before returning to the Court of Criminal Appeals as the senior staff attorney for then newly-elected Judge Kelli Wise.
Kellum was elected to the Court of Criminal Appeals in November 2008 and was re-elected in 2014. While there is still a general election on Nov. 3, Tuesday's victory effectively re-elected Kellum to her third term as no Democrat or independent qualified to run for the race.
Alabama is one of the few states to elect its judges in partisan elections.