Opinion | New name, same (alleged) corruption at HealthSouth
The name might be different but the corruption is the same for HealthSouth/Encompass. 
Last week, the Department of Justice announced that it had reached an agreement with Encompass — which was used to be named HealthSouth before it changed its name to shirk off the stink of massive fraud under former CEO Richard Scrushy — to settle three lawsuits brought by whistleblowers who alleged massive Medicare/Medicaid fraud. 
The final bill: $48 million. 
Encompass CEO Mark Tarr, of course, called this all a money saving move, proclaimed that the company did nothing wrong and chastised the federal government for a prolonged investigation that ultimately revealed no wrongdoing. 
Mmmmhmmm. 
I suppose that argument works for all of the people who won't bother to check on the origin of this case and the three lawsuits which brought it about. Because those whistleblower lawsuits weren't filed by rubes who thought something might be amiss. 
They were filed by two doctors working in Encompass facilities in Sarasota, Fla., and Richmond, Va., and the director of therapy operations at an Encompass facility in Arlington, Tx. 
And the three tell remarkably similar stories of how HealthSouth/Encompass executives pressured them and other employees to break the law, violate Medicare/Medicaid rules, lie about patients' diagnoses and fabricate patient charts. 
These practices, the three estimated, cost taxpayers hundreds of millions of dollars in bogus fees paid out to HealthSouth/Encompass facilities over the span of a few years. 
And if you think this alleged fraud was carried out simply through sly accounting tricks, oh no. There were some of those, but the majority of the fraud spanned from the obvious to the downright comically obvious. 
For example, in his complaint, Dr. Emese Simon, who was a contract physician at the Encompass facility in Sarasota, said he witnessed such things as the kitchen staff at the facility providing group therapy sessions — for which Encompass billed Medicare the full cost of "individual therapy sessions." 
Simon also described in detail how patients who clearly failed to meet the basic admission standards were admitted anyway. In one case, a man paralyzed from the waist down due to an inoperable cancerous tumor on his spine was admitted for therapy for his lower extremities that he obviously couldn't participate in.     
At any given time, Simon said in his complaint, more than two-thirds of the patients in the Sarasota facility didn't meet the standards for care under Medicare guidelines. 
But we paid out $1,000 per day per patient for them. A conservative estimate during the years Simon worked for the facility: $84 million. 
That was one facility. 
In Richmond, where Dr. Darius Clarke was the medical director at an Encompass Facility, the higher-ups within the company had to get more involved, according to Clarke's lawsuit, because the director refused to go along with their schemes. 
That left HealthSouth/Encompass execs seeking "second opinions" in order to admit patients who failed to meet Medicare standards. 
Clarke said he witnessed HealthSouth/Encompass execs exert pressure on staff and others to admit patients and to also keep patients in the facilities for longer than necessary, often overriding his and other doctors' recommendations. 
The goal was twofold for Encompass executives — they obviously enjoyed raking in $1,000 per patient per day, but by falsifying the reasons for admissions, as was claimed in the lawsuits, they also maintained a desired rating as an inpatient rehabilitation facility within Medicare. Such a qualification meant they could charge top dollar for their services. 
This, of course, is where the true fraud in Medicare/Medicaid disbursements is. It would take a thousand fake-claim individuals working a lifetime to rack up a few million in improper payouts. But one company at just a few of its facilities — that we know about — can haul in millions of dollars per week. 
All of it paid for by the American taxpayer. All of it feeding the bottom line and a bloated stock price. 
And even when they get caught, they just fork over $48 million — about half of the alleged fraud that occurred at ONE facility — change the name and move right along. 
Only one thing remains constant, it seems: The corruption.
Lake View mayor pleads guilty to ethics violation, resigns from office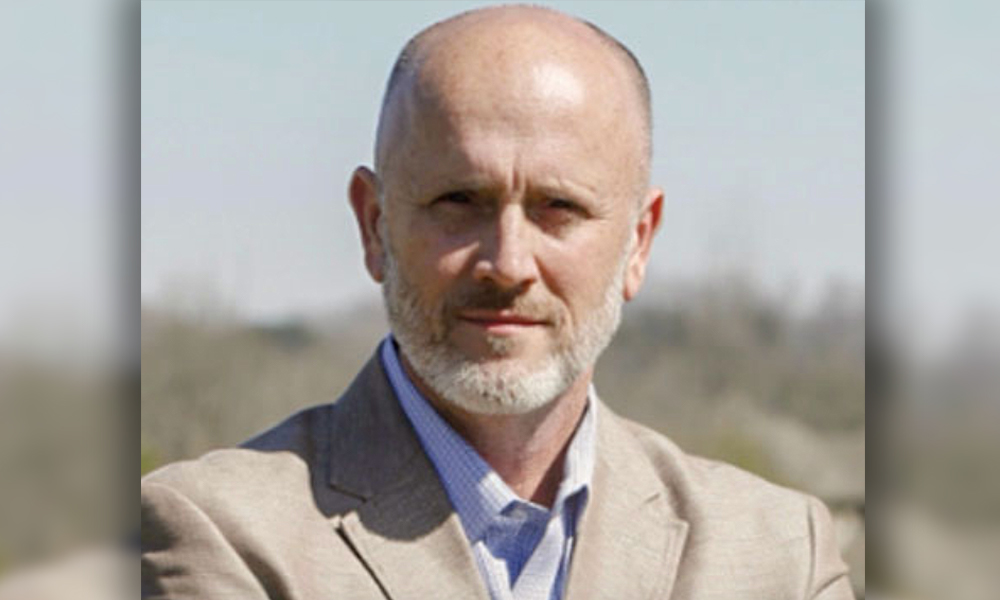 Alabama Attorney General Steve Marshall on Wednesday announced the conviction of former Lake View Mayor Paul Calhoun after he voted on a matter that benefited him personally, a violation of the state's ethics law.
Calhoun, 45, pleaded guilty in Tuscaloosa County district court to voting on a matter in which he had a financial interest, according to a press release from Marshall's office. 
The crime is a Class A misdemeanor, and as part of the guilty plea, Calhoun agreed to resign from office and not run again in the upcoming municipal election, according to the release.  
Calhoun was appointed mayor of Lake View in 2016, and was later elected to a four-year term. 
Calhoun, who was a voting member of the town's council, voted "no" on a motion to order himself to repay the town for travel expenses incurred for unauthorized out-of-state travel expenses, according to the release.
His vote against the measure resulted in a tie that led to the failure of the motion's passage. 
"Former Mayor Calhoun crossed the line when he violated state ethics laws for his personal benefit," said Marshall. "We expect public officials to conduct themselves with integrity and when they do not, they will be held to account."
Calhoun's sentencing date has not yet been set, and the conviction is punishable by up to a year in prison, a fine of up to $6,000 or both.