Opinion | Remembering the stories of our heroes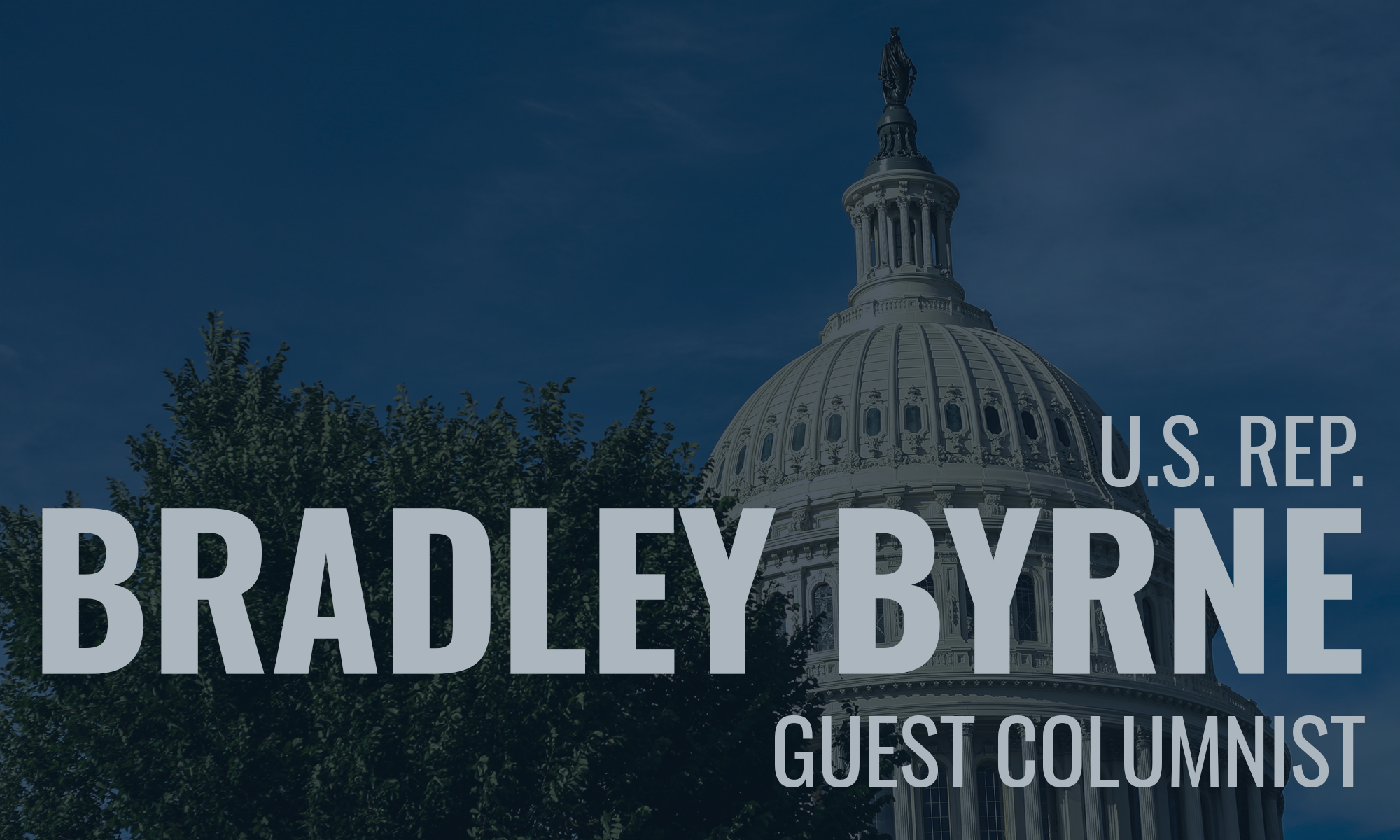 For Americans from coast to coast, Independence Day is a celebration of our nation's birthday with friends and family. The day also offers an opportunity for reflection.
 In Washington, President Trump held a "Salute to America" celebration on the National Mall in honor of our troops. The patriotic spectacle, featuring military bands, aircraft flyovers and fireworks, was highlighted by a speech in which President Trump praised our "truly extraordinary heritage" and recounted our unique American story.
"It is the epic tale of a great nation whose people have risked everything for what they know is right and what they know is true," he said. "It is the chronicle of great citizens who never give up on the dream of a better and brighter future and it is the saga of 13 separate colonies that united to form the most just and virtuous republic ever conceived.
"As long as we stay true to our course, as long as we remember our great history, as long as we never, ever stop fighting for a better future, then there will be nothing that America cannot do."
His speech was given during an important time in our nation's history. Growing threats overseas represent significant challenges to our sovereignty and increasing danger to our military men and women and citizens at home.
In the Middle East, we have seen an escalation of Iranian provocations that began with repeated attacks on oil tankers and led to the Iranians shooting down an American drone over international air space. The United States came close to retaliatory strikes in Iran.
Iran now boasts it will continue enriching uranium in pursuit of a nuclear weapon. This longstanding threat will not go away soon.
During a time of so much geopolitical turmoil, it's important for us to, in President Trump's words, "remember our great heritage" of the men and women who fought and sacrificed so that this great American experiment can continue.
Like many of yours, my family has shared in this sacrifice.
On June 3, 1942, during World War II, my uncle Jack Langsdale, a merchant mariner, was stationed aboard the City of Alma as it was torpedoed by a German U-boat about 400 miles northeast of San Juan, Puerto Rico. The explosion ripped a 40-foot hole in the side of the vessel, and she sank within three minutes. The radio operator, who died on board, did not even get a chance to relay a message.
Of the 39 men on board the City of Alma that day, 29 lost their lives. Sadly, my uncle was among the dead. I never got the chance to know him.
I recently had the opportunity to talk about my uncle's story to the Captain Richard Phillips Lane Kirkland Maritime Trust as we honored three World War II veterans in attendance. It was a special experience to thank these brave men for their role in securing our freedoms and to hear their stories of crossing the sea to fight for our country.
Captain Phillips himself knows the dangers our merchant mariners face on the high seas. In 2009, as the captain of the USS Maersk Alabama, Somali pirates boarded and commandeered his vessel. After several tense days of negotiations, escape attempts and dangerous confrontations, Navy SEAL snipers eliminated the pirates and rescued Captain Phillips, who had heroically presented himself as a hostage to save his crew. A 2013 film starring Tom Hanks as Captain Phillips depicts his remarkable saga.
Countless sailors, soldiers, marines and airmen have given so much so that we can continue to celebrate Independence Day. Though we can never repay them, we must do what we can to remember their stories.
Print this piece
Opinion | Tough times show what makes our country great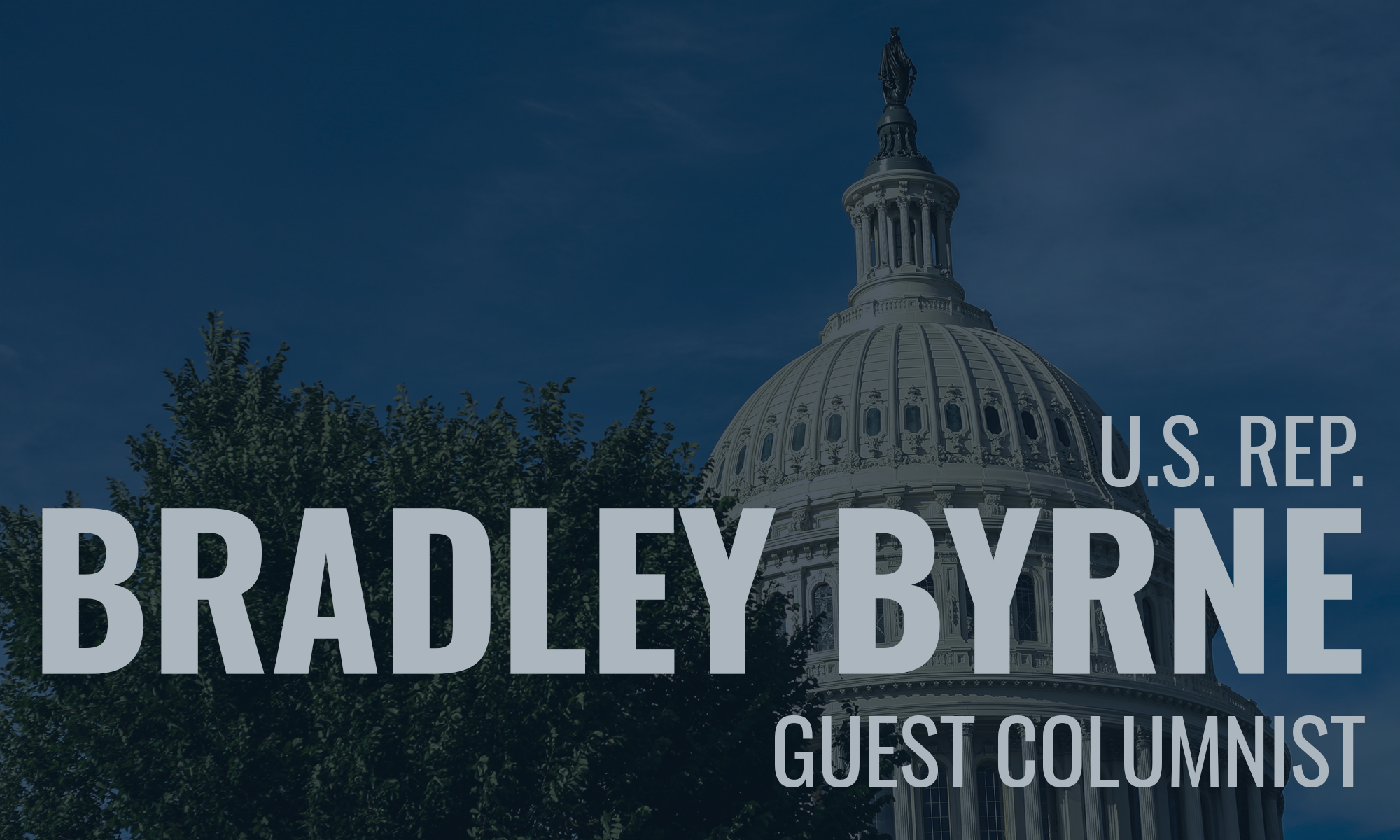 This year, during the midst of the coronavirus pandemic, Memorial Day provided an even more unique opportunity to reflect upon what makes our nation great and the shared values we hold as a people.  Though our celebrations may have been scaled down, the greatness of our country is, in many ways, more apparent in challenging times like these.
The struggles we are going through together as a nation are real and impactful.  The coronavirus overwhelmingly targets seniors and those with preexisting conditions.  As a result, nursing homes and long-term care facilities have been hit hard.  More than 36,000 residents and staff have died after coming down with Covid-19, more than a third of all deaths in our country that have been attributed to the virus.  Sadly, many of our cherished veterans have been among those lost to the virus.  Of all the tributes to those we have lost, the stories of our veterans are especially moving.
But there are bright spots in coronavirus medical research.  Testing quality and access has improved significantly.  And as we learn more about the virus, we are better able to prevent and treat Covid-19.  The hospitalization rate for those diagnosed with the virus is 3.4 percent, and the CDC estimates that 35 percent of all infected people are asymptomatic.  Taking this into account, the infection fatality rate is likely around 0.2 percent or 0.3 percent.  While that is still 2 to 3 times higher than the flu, the coronavirus is nothing like the killer some predicted early on.
Without question, the economy has taken a hit.  Unemployment levels are higher than any time since the Great Depression.  Our small businesses shed more than 11 million jobs in April.  That's more than half of the 20 million private sector jobs lost last month.  
However, Congressional action to cushion the blow has helped.  More than 4.4 million small businesses have been approved for a loan through the Paycheck Protection Program, and over $511 billion has been processed in aid.  In Alabama, at least 60,457 loans have been made for a whopping $6,136,772,466.  The bulk of this aid to small businesses must go towards employee paychecks, ensuring that more Americans are able to keep their jobs.  In addition to the Paycheck Protection Program, nearly 431,000 Economic Injury Disaster Loans have been processed to assist small businesses during this crisis.  Alabama businesses have received 4,728 EIDL loans for $376,897,450.
There is no question that small businesses will face new challenges going forward.  Evolving ways we interact with one another and patronize businesses, including new occupancy limitations, will make staying in business more difficult.  That's why it is so important for our economy to continue opening sooner rather than later.  You and I can do our part by visiting businesses and restaurants in our community.  Importantly, the foundation of our economy was strong before coronavirus spread prevention measures were enacted nationwide.  So, the country can and will rebound from this.  Prosperity will return.
One only needs to look at what is happening on the other side of the globe to be thankful for our nation.  The brutal Chinese Communist Party, whose mismanagement and dishonesty during the initial outbreak of the virus cost countless lives across the globe, is using the pandemic as an excuse to ramp up authoritarian measures.  The people of Hong Kong are suffering a loss of freedom that dwarfs the sacrifices we have made to stop the spread.
The American people have responded to crisis after crisis with resilience and togetherness, and we will do so again.  We may not have participated in all of our Memorial Day traditions, but we can still honor the fallen by treasuring the country and values they sacrificed to preserve.  That's what makes our country great.
Print this piece