Byrne says Jones betrayed the people of Alabama when he voted against Kavanaugh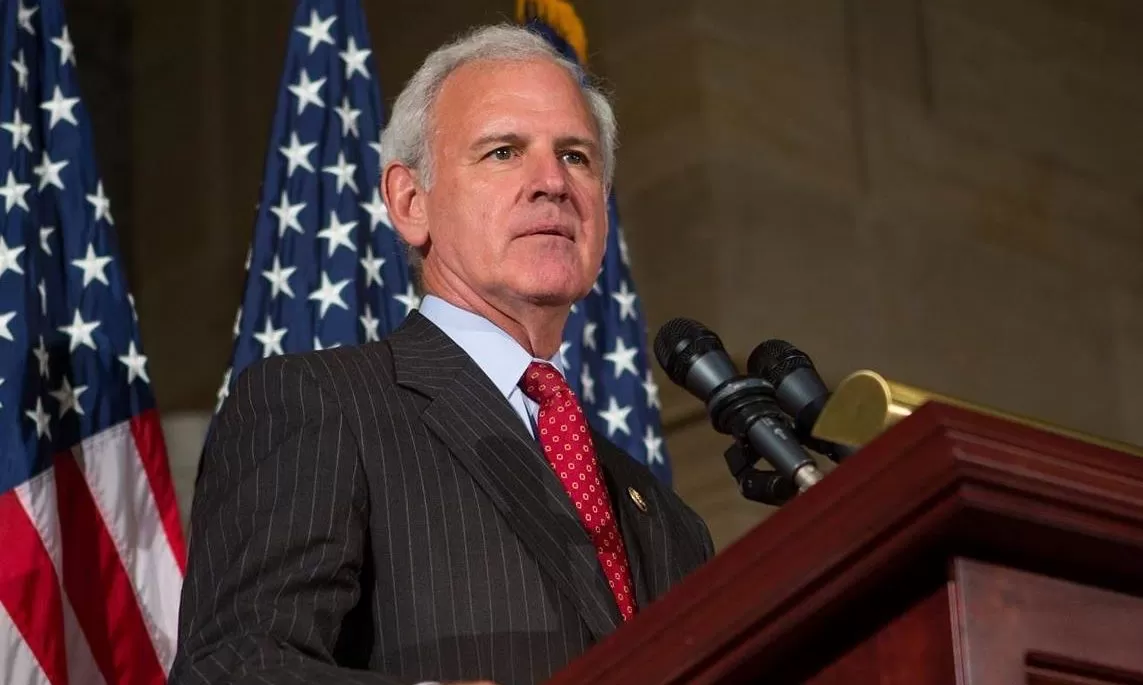 Congressman Bradley Byrne said Tuesday that Sen. Doug Jones, D-Alabama, betrayed the people of Alabama by not voting for Brett Kavanaugh for Supreme Court Justice in 2018.
"Doug Jones betrayed the people of Alabama when he voted against Supreme Court Justice Brett Kavanaugh," Byrne said on social media. "The Democrats are OBSESSED with sabotaging President (Donald) Trump and Doug Jones is in lockstep with them to oppose our conservative values."
Byrne is leaving the House of Representatives to pursue the Senate seat currently held by Jones.
"As your senator, I will always vote to confirm President Trump's highly qualified judicial nominees." Byrne promised.
Byrne shared an article in which it was revealed that democratic senators who are running for president have opposed nearly all of Trump's judicial nominees this year while campaigning.
Sen. Elizabeth Warren, D-Massachusetts, voted in favor of 46 percent of Trump's nominees from 2017 to 2018, according to data compiled by Demand Justice, but according to Politico has voted to confirm none of Trump's appointees.
Similarly, Sens. Bernie Sanders, I-Vermont, and Kirsten Gillibrand, D-New York, have voted against every Trump nominee this year; but prior to 2019, they voted in favor of confirming 47 percent of Trump's nominees.
There are presently 23 candidates running for the Democratic nomination for president of the United States. The eventual Democratic nominee will presumably face Trump in November of next year in the 2020 general election.
There are a number of republicans in addition to Byrne seeking the Senate nomination. Former Auburn football coach Tommy Tuberville, State Rep. Arnold Mooney, businessman Stanley Adair and Secretary of State John Merrill are already declared candidates, while State Auditor Jim Zeigler has formed an official exploratory committee. Others are expected to join the field in the coming days.
Brett Kavanaugh had an exemplary judicial and legal career, but his nomination was jeopardized when women came forward claiming that they were brutalized by a teenage Kavanaugh during drunken parties in the 1980s.
Jones beat Moore in the 2017 special election after sexual assault accusations were levied against the former Alabama Chief Justice dating to the 1970s.
Jones has admitted that the majority of Alabamians favored Kavanaugh's confirmation.
The Alabama primary will be on March 3.
Original reporting by Politico contributed to this report.
FarmPAC endorses congressional candidate Barry Moore
"I'm pleased that FarmPAC has seen fit to endorse me in this election," Moore said.
Republican congressional candidate Barry Moore thanked the Alabama Farmers Federation political action committee, FarmPAC, for endorsing Moore in next week's 2nd Congressional District general election race.
"I've always been proud of the fact that I grew up on a farm," Moore said. "Farm life teaches you to respect God's good earth and everything in it. It taught me the value of hard work, and that not everything, like the weather, will always go the way you want it to no matter what you do or how hard you work. That's something I think a lot of people these days could do with learning."
"I'm pleased that FarmPAC has seen fit to endorse me in this election," Moore said. "I'll continue to be a strong supporter of our farmers and all the businesses that support and rely on them, just like I've always been. District 2 is an agricultural district first and foremost, and we can't forget that."
"I look forward to working in the next Congress to support Alabama's farmers and agribusiness by making it easier for them to access new markets and new technologies," Moore added. "We also need to make sure they aren't weighed down by excessive regulations and have the backing they need from Washington to compete globally. I have every confidence that, given a chance, Alabama's farmers can compete with anyone, anywhere. My job in Congress will be to make sure they have that chance."
A full list of FarmPAC's endorsements is available here. FarmPAC previously endorsed Dothan businessman Jeff Coleman in the Republican primary, but he was bested by Moore in a Republican primary runoff.
Moore faces Democratic nominee Phyllis Harvey-Hall for the open seat.
Moore is a veteran, small businessman, husband, and father of four from Enterprise. Moore and his wife, Heather, own a waste management business in Enterprise. Moore was elected to the Alabama House of Representatives in 2010 and re-elected in 2014.
Incumbent Congresswoman Martha Roby, R-Alabama, is retiring from Congress after five terms.