Opinion | 2020 races around the corner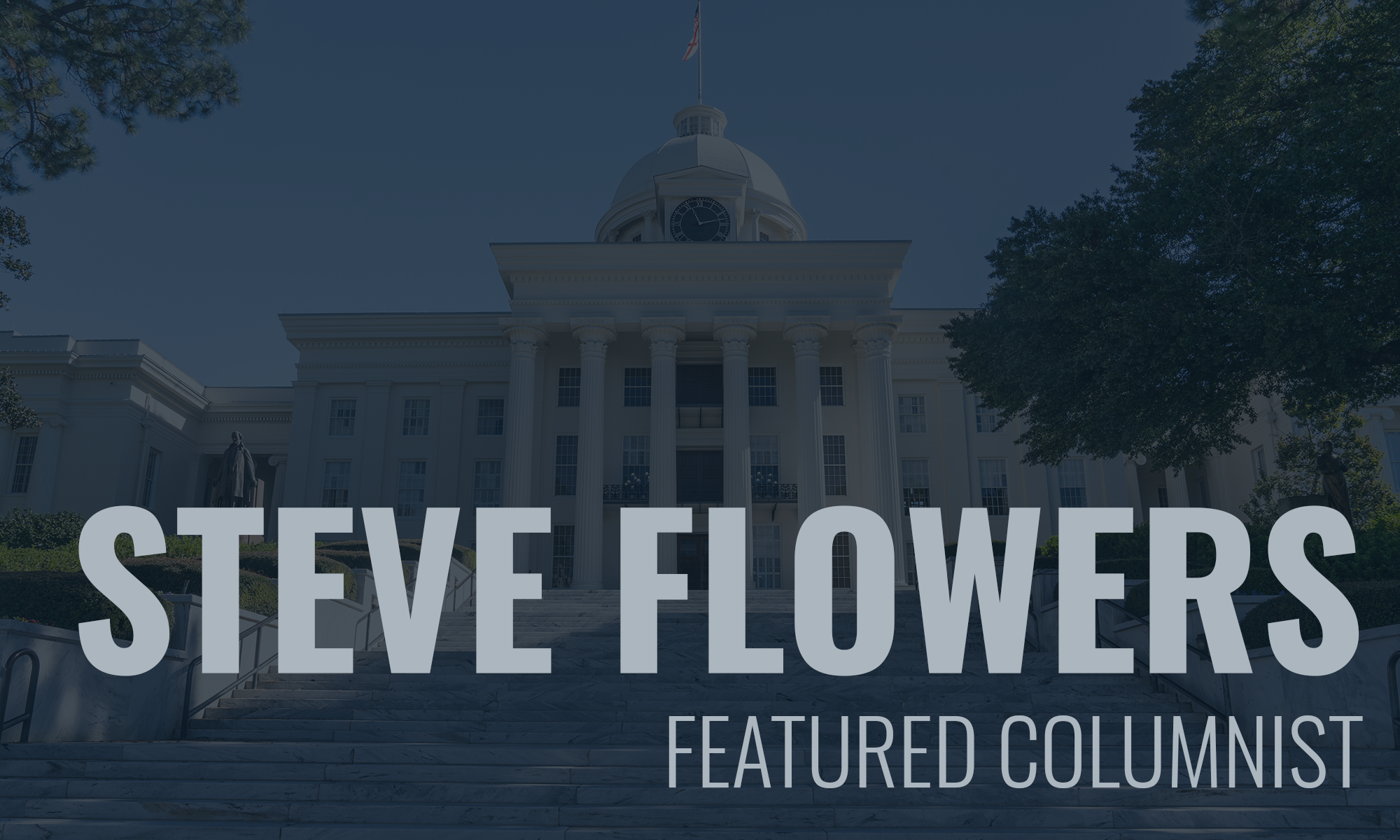 Folks, don't look now, but the 2020 Presidential Election is upon us. Indeed, as many as 21 Democratic aspirants are already announced and campaigning.
They are quite a liberal group as you might expect. Leading the pack of Democrats trying to take Donald Trump out of the White House is an avowed, true socialist, Bernie Sanders.  Behind ole Bernie are a host of ultra-liberal U.S. Senators who are socialists wannabes. They hail from either the left coasts of California or New England. Included in the pack of CNN/MSNBC/Stephen Colbert watchers are Elizabeth "Pocahontas" Warren of Massachusetts. She makes TeddyKennedy look like a conservative. You also have Kamala Harris of California, Senator Cory Booker of New Jersey and losing Texas Senate candidate, Beto O'Rourke, in the race.
Our own anomaly Democratic Senator Doug Jones really should run for president next year. He would have a much better chance of winning the Democratic nomination for President than winning a seat in the U.S. Senate from the Heart of Dixie.
He has been a liberal Democrat in Alabama his entire adult political life. He has been the soul of the liberal Alabama Democratic Party for decades. He has campaigned and voted for George McGovern, Walter Mondale, Teddy Kennedy, Jesse Jackson, Barack Obama, Bill Clinton and Hillary Clinton.
Since he has been in Washington for the past year, he has organized with and voted with Chuck Schumer and Nancy Pelosi. Therefore, he is just as liberal with a much lengthier liberal pedigree than all of the aforementioned liberal Democratic Senators in the race; plus he has a proven Civil Rights record.
The scenario that occurred in last year's special election to fill Jeff Sessions's seat was a perfect storm that will never occur again. First of all, it was the only show in the country and the first opportunity for liberals all over the country to show their distaste for Donald Trump and the Republican Party. Having Judge Roy Moore as an additional lightning rod just added fuel to the fire. It attracted over $20 million of liberal, left-wing money to Doug Jones. He was able to out spend Moore 21 to 3. That is almost impossible to overcome, plus, with it being a Special Election it became a referendum on Doug Jones versus Roy Moore and the Republican vs Democratic delineation became obscured.
During this race, Doug Jones built a national liberal fund-raisingbase from left-wing America, much like Beto O'Rourke did in Texas. They both have become national stars as Democrats in Red States. Although O'Rourke probably has an edge on Jones in looks and youth. However, recently, Jones appeared on the left leaning Democratic Stephen Colbert Show. Jones may very well be eyeing national politics.  
Doug Jones, as a lifelong stalwart Democrat, has worked diligently for the State and National Democratic party for most of his adult life. In recent months, he has tried to wrestle some control away from longtime Democratic dictator Joe Reed. It is practically impossible to understand what is going on in the State Democratic Party. Eventually, there may be a new vote on the party chairmanship. The National Democratic Party has mandated a new election due to the clandestine way that Nancy Worley was elected. The state hierarchy has ignored the National Party.
There is no doubt that Joe Reed is still in control of the Alabama Democratic Party. You can bet your bottom dollar that he calls all the shots. My guess is that he has his horse picked out of the 21 Democratic presidential candidates. He asked California Senator, Kamala Harris, to be the keynote speaker at his Alabama Democratic Conference June annual event. Therefore, Senator Harris might be a good horse to bet on to win next year's March third Alabama Democratic Presidential Primary.
The Democratic Party in Alabama continues to be a big mess. The bottom line is that on the state level the Party is essentially irrelevant.  The odds of a Democratic candidate for President carrying Alabama or a Democratic nominee winning any statewide race in the Heart of Dixie is slim to none.
See you next week.
Steve Flowers is Alabama's leading political columnist. His weekly column appears in over 60 Alabama newspapers. He served 16 years in the state legislature. Steve may be reached at www.steveflowers.us.
Opinion | The emperor has no votes
The outcry of illegalities over the recent election is simply the latest example of just how far they'll go.
Two-and-32. That's the record of the super-fantastic "strike team" of "elite" attorneys representing the Donald Trump campaign in various lawsuits around the country that contest the outcome of the U.S. presidential election.
For a refresher: Joe Biden won that free and fair election in a landslide and will be the next president of the United States. The end.
In case after case after case, despite what the president has tweeted and despite what enablers and spineless politicians have helped him push, the Trump elite attorney strike team has failed to offer even the slightest bit of proof of the grand fraud that Trump has repeatedly claimed on Twitter or that his "dye hard" personal attorney, Rudy Giuliani, has screeched about during insane, "Veep"-like press conferences. (Have you ever witnessed a stranger, more disturbing image than that of "America's mayor," wild eyed and ranting, with his cheap hair dye running down his face as if his ears were bleeding?)
In fact, in the overwhelming majority of the cases filed by strike team Trump, the team has been forced to admit to judges that they have no evidence of fraud or that they're not able to claim fraud.
It's pathetic that we're still doing this — that the transition to a new administration is being held up by this band of grifters looking to squeeze one last drop of donations from the marks who have already forked over so much to this long-running American con.
That's all this is.
The entire Trump presidency has been exactly this — a con game to enrich him and his closest business partners. To that end, it has been highly successful.
It has also been successful in turning seemingly rational people into googly-eyed yes men willing to sully themselves for a taste of the political fortune or fame that comes with being near the presidency.
It is, to be honest, shocking the ease with which so many in the highest offices of our federal and state government have been convinced to denounce reality and make fools of themselves to ensure they either benefit from being in the cult's favor or at least not being a target of the cult.
The outcry of illegalities over the recent election is simply the latest and most horrific example of just how far they're willing to go and how little of America they truly hold sacred.
Alabama's Secretary of State John Merrill, for example, has given media interviews in which he willingly passed along wild, long debunked conspiracy theories of Biden getting thousands of votes at once, and how there's no explanation for it. And yet, there was an explanation — one that had been given over and over and over.
Alabama congressman Mo Brooks, a man who so frequently buys into rightwing conspiracies that he almost certainly has purchased an extended warranty for all of his cars, sent a bat-guano insane letter to a constituent this week in which he laid out how "socialist Democrats" were able to "steal" the election through massive fraud and how Republicans in Congress can steal it back.
One of the means by which this election was stolen, according to Brooks, was by excluding Republican poll watchers. None were excluded. And the strike team has now dropped that line of attack altogether.
Brooks and Merrill aren't alone, however. Up and down the line, Alabama GOP officials and the media mouthpieces they pay to amplify their idiotic ideas have gone full in on this idea of fraud, even when other Republicans — like that poor secretary of state in Georgia — were trying desperately to tell them it wasn't real.
Honestly, it's like Hans Christian Andersen's "The Emperor's New Clothes" is being played out in real life, right in front of us. Only, the swindlers became the emperor.
Trump and his minions continue to walk around stark naked while insisting that he has on the most beautiful, perfect clothing in the whole world. And there's this one group of people who are buying it. And then there's this whole other group who know full well that this guy is buck naked but they're too afraid of alienating the first group, even if it means undermining the cornerstone of American democracy.
In the meantime, the swindlers just keep sending out fundraiser emails. Because, again, that's all this is.
Look at the frivolous lawsuits and how thoroughly Trump's strike team has been embarrassed in every courtroom so far. This isn't about winning or about massive fraud or about correcting problems in the election system. It's about money. Pure and simple.
Finally, late Thursday, two influential Republicans, Sens. Mitt Romney and Ben Sasse, said what we all know.
Sasse said the lawyers have "refused to actually allege grand fraud." He was also critical of the strike team's tactics.
Romney said Trump was trying to "subvert the will of the people." And he said he couldn't imagine "a worse, more undemocratic action by a sitting American president."
Hopefully, that will open the floodgates for a river of sanity and basic common sense. Because the longer this goes on, the more likely it is something catastrophic takes place.
It's not too late yet for the president to put some clothes on.