Texas billionaire and former presidential candidate Ross Perot has died
Tuesday, Texas billionaire and one of the most significant third party presidential candidates in the last 100 years, Ross Perot, died. He was 89.
"With deep sadness, I am letting you know that Mr. Perot passed away early Tuesday at his home, surrounded by his family," said family spokesperson James Fuller in a statement to ABC News. "Mr. Perot was a true patriot and a dedicated humanitarian. He will be missed greatly."
He is survived by his wife Margot and their five children.
Former Chief Justice and current U.S. Senate candidate Roy Moore expressed his condolences in a statement.
"I was sorry to hear of the passing of Ross Perot this morning" Moore said. "A graduate of USNA, Perot was a Korean War Veteran and tireless advocate for Veterans' issues. Perot also embodied the American Dream in having risen from depression era poverty to found companies that would later be sold for billions of dollars. Perot's warnings about the ill effects of the NAFTA trade agreement during his 1992 presidential race we should, have as a country, heeded and many jobs in plants across Alabama would not have been lost, he was right! Thank God for men and women of this country like Ross Perot who have made America great, they are the true dreamers."
Perot ran for president in 1992 on a populist, nationalist, anti-free trade agenda that in many ways foreshadowed the Donald Trump populist bid for the republican nomination in 2016.
Perot was highly critical of incumbent president at the time George H. W. Bush. He disagreed with the president on trade, Bush's "New World Order" foreign policy pronouncement and his decision to raise taxes after saying that he would not. Perot would go on the Larry King program, when CNN still had high ratings, and rant for 45 minutes about Bush.
Perot called his movement the Reform Party and a number of candidates ran for offices on the Reform Party ticket in the 1990s. Some of them even won, most notably professional wrestler and actor Jesse "the Body" Ventura who was elected the governor of Minnesota in 1998.
In the 1992 presidential election, democratic challenger, Arkansas Gov. Bill Clinton, won with just 43.1 percent of the votes cast, 44,909,889 votes. Bush, the Republican incumbent, received just 37.5 percent of the vote — 39,04,545 votes. Perot received a shocking 19 percent of the vote — 19,742,267 votes. The libertarian candidate, Andre Marrou, received .3 percent — 291,628 percent of the votes. Populist Party candidate James "Bo" Gritz received .1 percent — 107,002 votes.
It was the best performance by an independent or third party candidate showing since incumbent President William Taft was the Republican nominee and former President Theodore Roosevelt was the Progressive Party, or Bull Moose Party, nominee. Roosevelt got 27.4 percent of the vote and Taft 23.2 percent, while socialist Eugene Debbs got 6 percent. Woodrow Wilson won with 41.8 percent.
Perot's strong performance also revealed the inherent weakness of third party candidates in American politics. Clinton got 370 electoral college votes, and Bush got 168, including Alabama. Even though Perot got nearly one out of five votes cast in a competitive three way, he got not one electoral college vote.
Perot ran again in 1996 finishing a distant third behind Clinton and GOP nominee Sen. Bob Dole with just 8.4 percent of the vote. The Clinton and Dole campaigns jointly agreed to exclude Perot from the debates after his strong 1992 performance.
"Family, friends and associates are encouraged to honor Mr. Perot's memory by continuing to support his commitment to these organizations: Circle Ten Council of the Boy Scouts of America, Perot Museum of Nature and Science, North Texas Food Bank, Salvation Army DFW, Teach for America: Dallas/ Fort Worth, University of Texas Southwestern Medical Center and Visiting Nurses Association of Dallas," Fuller said in the statement.
According to Forbes, Perot was worth $4.1 billion at the time of his death.
Perot, after his Navy service, worked for IBM before leaving to found Electronic Data Systems, an information technology and services company.
Angry Republicans blamed Perot for splitting the GOP base, enabling Clinton to win in 1992. Ironically democrats blamed Green Party candidate Ralph Nader for splitting the progressive vote in 2000, allowing Bush's son, George W. Bush to narrowly beat out Vice President Al Gore in the 2000 election.
Former President George W. Bush released a statement of condolences.
"Texas and America have lost a strong patriot," Bush said. "Ross Perot epitomized the entrepreneurial spirit and the American creed. He gave selflessly of his time and resources to help others in our community, across our country, and around the world. He loved the U.S. military and supported our service members and veterans. Most importantly, he loved his dear wife, children, and grandchildren. Laura and I send our heartfelt condolences to the entire Perot family as they celebrate a full life," Bush said in his statement."
"Every day he came to work trying to figure out how he could help somebody," said his son, Ross Perot Jr., to the Dallas Morning News.
Original reporting by ABC News, Ballotpedia, and the Dallas Morning News contributed to this report.
U.S. Supreme Court rules Alabama can ban curbside voting
"The District Court's modest injunction is a reasonable accommodation, given the short time before the election," the three dissenting justices wrote.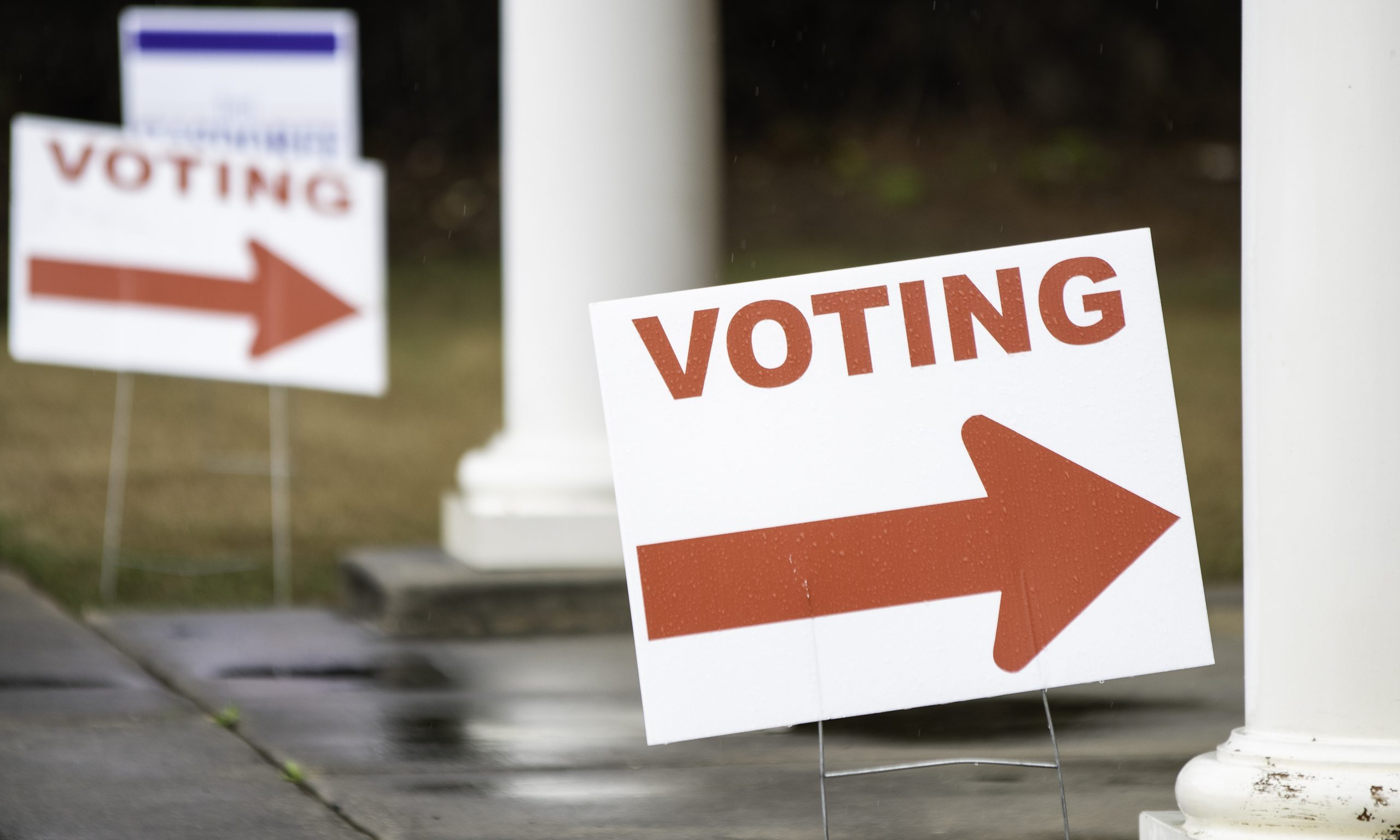 The Supreme Court, in a 5-3 decision, allowed Alabama Secretary of State John Merrill to ban curbside voting, staying a district court injunction that had allowed some counties to offer curbside voting in the Nov. 3 election amid the COVID-19 pandemic.
The Supreme Court's majority in its order declined to write an opinion, but Justices Stephen Breyer, Elena Kagan and Sonya Sotomayor's five-page dissent is included.

The lawsuit — filed by the NAACP Legal Defense and Educational Fund, Southern Poverty Law Center, American Civil Liberties Union, ACLU of Alabama and Alabama Disabilities Advocacy Program — was brought on behalf of several older Alabamians with underlying medical conditions.
"The District Court's modest injunction is a reasonable accommodation, given the short time before the election," the three dissenting justices wrote. 
Sotomayor, who wrote the dissent, closed using the words of one of the plaintiffs in the case. 
"Plaintiff Howard Porter Jr., a Black man in his seventies with asthma and Parkinson's disease, told the District Court, '[So] many of my [ancestors] even died to vote. And while I don't mind dying to vote, I think we're past that – We're past that time,'" Sotomayor wrote. 
Alabama Secretary of State John Merrill on Wednesday applauded the Supreme Court's decision. 
"I am proud to report the U.S. Supreme Court has now blocked a lower court's order allowing the fraudulent practice of curbside voting in the State of Alabama," Merrill said in a statement. "During the COVID-19 pandemic, we have worked diligently with local election officials in all 67 counties to offer safe and secure voting methods – including through the in-person and mail-in processes. I am glad the Supreme Court has recognized our actions to expand absentee voting, while also maintaining the safeguards put into place by the state Legislature."
"The fact that we have already shattered voter participation records with the election still being 13 days away is proof that our current voting options are easy, efficient, and accessible for all of Alabama's voters," Merrill continued. "Tonight's ruling in favor of election integrity and security is once again a win for the people of Alabama."
Sherrilyn Ifill, president and director-counsel of the NAACP Legal Defense and Education Fund, expressed frustration after the ruling in a tweet.
"Another devastating loss for voters and a blow for our team fighting to ensure safe voting for Black and disabled voters in Alabama. With no explanation, the SCOTUS allows Alabama to continue making it as hard as possible for COVID-vulnerable voters," Ifill wrote.
Curbside voting is not explicitly banned by state law in Alabama, but Merrill has argued that because the practice is not addressed in the law, he believes it to be illegal. 
A panel of federal appeals court judges on Oct. 13 reversed parts of U.S. District Judge Abdul Kallon's Sept. 30 order ruling regarding absentee voting in the upcoming Nov. 3 elections, but the judges let the previous ruling allowing curbside voting to stand. 
In his Sept. 30 ruling, Kallon wrote that "the plaintiffs have proved that their fears are justified" and the voting provisions challenged in the lawsuit "unduly burden the fundamental Constitutional rights of Alabama's most vulnerable voters and violate federal laws designed to protect America's most marginalized citizens."
Caren Short, SPLC's senior staff attorney, in a statement said the Supreme Court's decision has curtailed the voting rights of vulnerable Alabamians.
"Once again, the Supreme Court's 'shadow docket' – where orders are issued without written explanation – has curtailed the voting rights of vulnerable citizens amidst a once-in-a-century public health crisis. After a two-week trial, a federal judge allowed counties in Alabama to implement curbside voting so that high-risk voters could avoid crowded polling locations," Short said. "Tonight's order prevents Alabama counties from even making that decision for themselves. Already common in states across the South and the country before 2020, curbside voting is a practice now encouraged by the Centers for Disease Control and Prevention (CDC). It should be a no-brainer to implement everywhere during a pandemic; the Alabama Secretary of State unfortunately disagrees, as does the Supreme Court of the United States."