Texas billionaire and former presidential candidate Ross Perot has died
Tuesday, Texas billionaire and one of the most significant third party presidential candidates in the last 100 years, Ross Perot, died. He was 89.
"With deep sadness, I am letting you know that Mr. Perot passed away early Tuesday at his home, surrounded by his family," said family spokesperson James Fuller in a statement to ABC News. "Mr. Perot was a true patriot and a dedicated humanitarian. He will be missed greatly."
He is survived by his wife Margot and their five children.
Former Chief Justice and current U.S. Senate candidate Roy Moore expressed his condolences in a statement.
"I was sorry to hear of the passing of Ross Perot this morning" Moore said. "A graduate of USNA, Perot was a Korean War Veteran and tireless advocate for Veterans' issues. Perot also embodied the American Dream in having risen from depression era poverty to found companies that would later be sold for billions of dollars. Perot's warnings about the ill effects of the NAFTA trade agreement during his 1992 presidential race we should, have as a country, heeded and many jobs in plants across Alabama would not have been lost, he was right! Thank God for men and women of this country like Ross Perot who have made America great, they are the true dreamers."
Perot ran for president in 1992 on a populist, nationalist, anti-free trade agenda that in many ways foreshadowed the Donald Trump populist bid for the republican nomination in 2016.
Perot was highly critical of incumbent president at the time George H. W. Bush. He disagreed with the president on trade, Bush's "New World Order" foreign policy pronouncement and his decision to raise taxes after saying that he would not. Perot would go on the Larry King program, when CNN still had high ratings, and rant for 45 minutes about Bush.
Perot called his movement the Reform Party and a number of candidates ran for offices on the Reform Party ticket in the 1990s. Some of them even won, most notably professional wrestler and actor Jesse "the Body" Ventura who was elected the governor of Minnesota in 1998.
In the 1992 presidential election, democratic challenger, Arkansas Gov. Bill Clinton, won with just 43.1 percent of the votes cast, 44,909,889 votes. Bush, the Republican incumbent, received just 37.5 percent of the vote — 39,04,545 votes. Perot received a shocking 19 percent of the vote — 19,742,267 votes. The libertarian candidate, Andre Marrou, received .3 percent — 291,628 percent of the votes. Populist Party candidate James "Bo" Gritz received .1 percent — 107,002 votes.
It was the best performance by an independent or third party candidate showing since incumbent President William Taft was the Republican nominee and former President Theodore Roosevelt was the Progressive Party, or Bull Moose Party, nominee. Roosevelt got 27.4 percent of the vote and Taft 23.2 percent, while socialist Eugene Debbs got 6 percent. Woodrow Wilson won with 41.8 percent.
Perot's strong performance also revealed the inherent weakness of third party candidates in American politics. Clinton got 370 electoral college votes, and Bush got 168, including Alabama. Even though Perot got nearly one out of five votes cast in a competitive three way, he got not one electoral college vote.
Perot ran again in 1996 finishing a distant third behind Clinton and GOP nominee Sen. Bob Dole with just 8.4 percent of the vote. The Clinton and Dole campaigns jointly agreed to exclude Perot from the debates after his strong 1992 performance.
"Family, friends and associates are encouraged to honor Mr. Perot's memory by continuing to support his commitment to these organizations: Circle Ten Council of the Boy Scouts of America, Perot Museum of Nature and Science, North Texas Food Bank, Salvation Army DFW, Teach for America: Dallas/ Fort Worth, University of Texas Southwestern Medical Center and Visiting Nurses Association of Dallas," Fuller said in the statement.
According to Forbes, Perot was worth $4.1 billion at the time of his death.
Perot, after his Navy service, worked for IBM before leaving to found Electronic Data Systems, an information technology and services company.
Angry Republicans blamed Perot for splitting the GOP base, enabling Clinton to win in 1992. Ironically democrats blamed Green Party candidate Ralph Nader for splitting the progressive vote in 2000, allowing Bush's son, George W. Bush to narrowly beat out Vice President Al Gore in the 2000 election.
Former President George W. Bush released a statement of condolences.
"Texas and America have lost a strong patriot," Bush said. "Ross Perot epitomized the entrepreneurial spirit and the American creed. He gave selflessly of his time and resources to help others in our community, across our country, and around the world. He loved the U.S. military and supported our service members and veterans. Most importantly, he loved his dear wife, children, and grandchildren. Laura and I send our heartfelt condolences to the entire Perot family as they celebrate a full life," Bush said in his statement."
"Every day he came to work trying to figure out how he could help somebody," said his son, Ross Perot Jr., to the Dallas Morning News.
Original reporting by ABC News, Ballotpedia, and the Dallas Morning News contributed to this report.
Print this piece
Doug Jones praises end of state Democratic Party lawsuit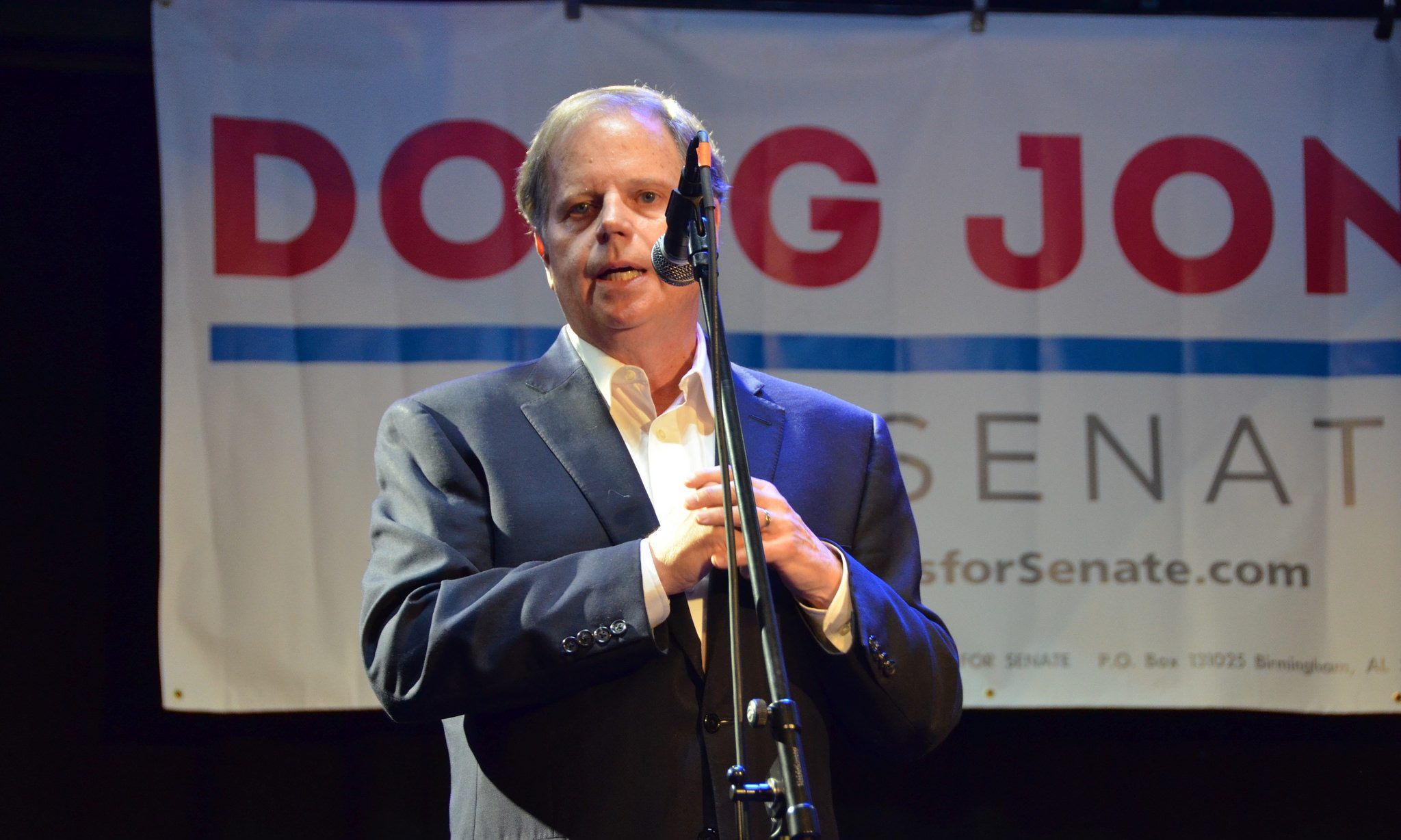 U.S. Senator Doug Jones, D-Alabama, on Thursday applauded the end of a lawsuit over control of the state Democratic party. 
Montgomery County Circuit Judge Greg Griffin on Thursday dismissed a lawsuit filed by former Alabama Democratic Party chairwoman Nancy Worley, which means that state Rep. Chris England, who was picked to lead the state Democratic party by a reform group championed by Jones, is the party's chair. 
"This is a great day for Alabama and her Democratic Party. Throughout much of last year, countless Democrats in our state worked to create a more open and diverse state party, while recognizing and being true to the crucial and historic role held by African-American voters," Jones said in a statement Thursday.
"The by-laws of the Alabama Democratic Party now reflect the growing diversity in our state — including representation for Hispanic voters, Native American voters, Asian voters, voters with disabilities and voters from the LGBTQ community. And most importantly, the Alabama Democratic Party has dramatically increased leadership opportunities for young voters. Around 70 new caucus members were added to the state party Executive Committee last year—many of them young people from diverse backgrounds throughout the state. I'm proud to continue to work alongside a more unified, diverse and inclusive state party. 
"With the dismissal of this lawsuit, it is time that all who have been involved in this challenge, resolution, and expansion of the Democratic Party come together for a common good. Our state benefits from the ideas and engagement of a competitive two-party system. We have now demonstrated that we have the ability to be inclusive within our own party while working to expand the number and experiences of people who play a role in moving it forward.  
"Chairman Chris England and First Vice Chair Patricia Todd have my complete support and I call on Democrats throughout the state to unite behind them as we move forward in modernizing, re-invigorating, and expanding the Alabama Democratic Party.," Jones said.
Print this piece