Opinion | Like Chilton County's peach trees, Alabama's occupational license laws need regular pruning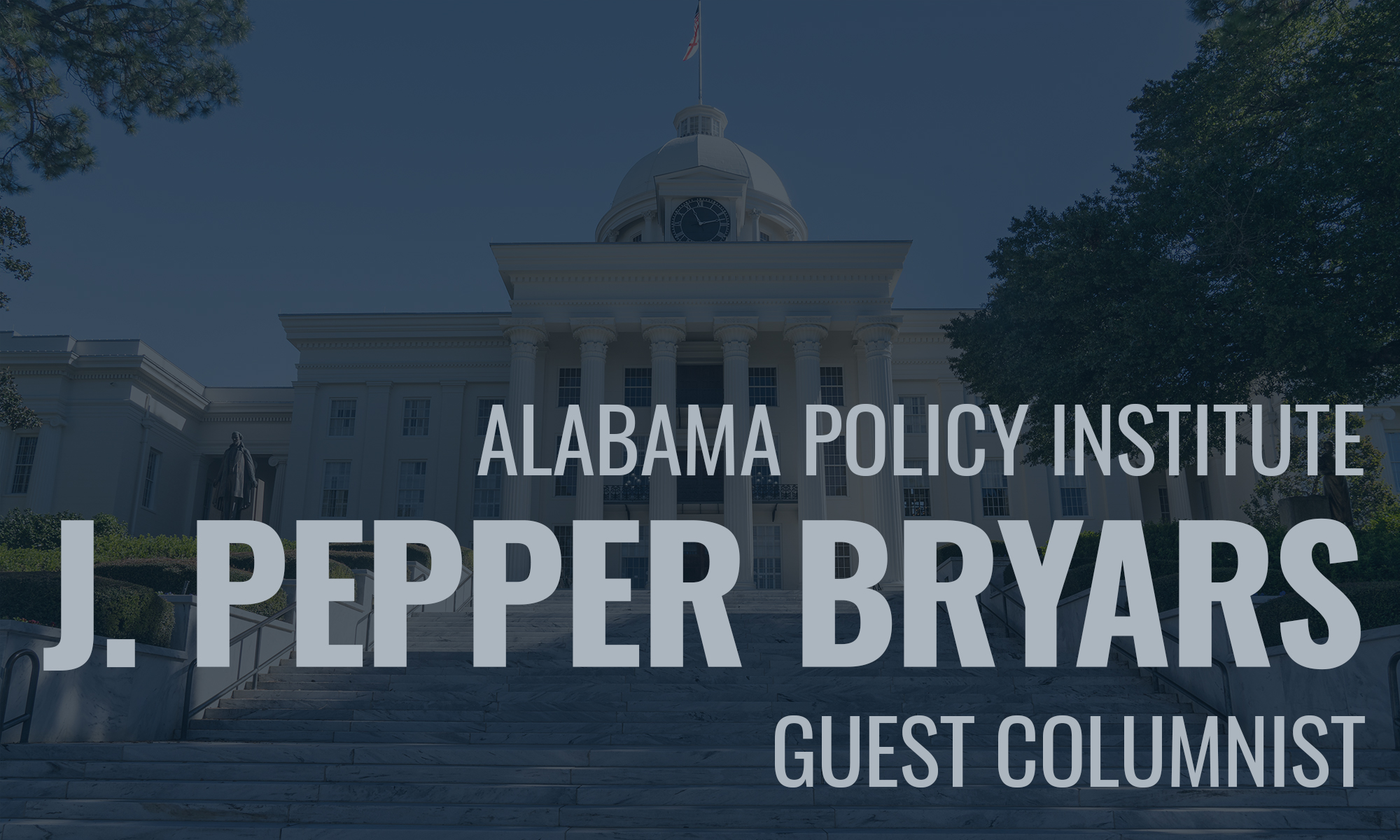 Motorists who travel I-65 between Birmingham and Montgomery during summertime often enjoy the tradition of stopping in Clanton for a freshly-picked basket of Chilton County's famous peaches.
There's something special about that part of Alabama, a Goldilocks zone that produces those thick, juicy, tasty treats.
Not too cold. Not too hot. Just right.
Well, that and an awful lot of pruning.
Thing is, peach trees need to be cut back annually so that they can continually produce the best and most fruit. A snip here. A lop there. Just planning them and walking away isn't enough.
Kind of like laws, and there's no better example of such a thing than those governing occupational licensing in Alabama.
When we first began planting them decades ago, occupational licensing laws were meant to ensure that those who were practicing potentially dangerous professions were doing so safely. Those early measures covered around 5 percent of the U.S. labor force, according to a recent policy memo from the Cato Institute.
But like an untended peach tree, they've been left to grow wild.
"Alabama licenses a total of 151 occupations, covering over 432,000 Alabama workers, which represents over 21 percent of the state's labor force," wrote the authors of The Costs of Occupational Licensing in Alabama, a special report commissioned by the Alabama Policy Institute.
The report found that the initial costs of occupational licensing are $122 million, with another $45 million for renewals plus $243 million in annual continuing education costs. Those costs are eventually passed along to consumers.
Clearly, these laws are due for pruning, but Alabama's lawmakers have taken an uneven approach to the orchard lately.
Near the end of the last legislative session they passed a bill that doubled the license application for landscape architects to $150 and increased the maximum fine that could be imposed on them for violations from $250 to $2,500 per instance.
But they allowed a bill to die that would have reformed the Alabama Sunset Committee, the body responsible for periodically reviewing state professional licensing boards, agencies, and commissions to ensure they're operating effectively and ethically.
The bill would have added a "sunrise" provision to the process so that when a new licensing requirement is proposed, lawmakers would have an objective set of thorough standards to judge its merits, like if licensing would create an unreasonable effect on job creation or place unreasonable access or restrictions on those seeking to enter the profession.
Proponents would have also needed to demonstrate how the public would be harmed without the licensing measure, and how we couldn't be protected by other means.
In other words, it would have to be more about protecting the people than protecting the profession, used only as a last resort, and even then, it would be applied to the least degree possible, but the bill failed to even get a public hearing.
Lawmakers did manage to do a little pruning, though, by providing a path to occupational licensing once denied to former convicted felons.
"For people who have served their full sentence … they should be able to get a job to feed their family, contribute to society, and lessen the chance that they fall back into crime," wrote State Sen. Cam Ward, R-Alabaster, who sponsored the reform.
Former convicts can now petition a judge for an order of limited relief, which prohibits an occupational licensing board from automatically denying their application.
"The board or commission must give the case a fair hearing," Ward said, adding that the new law "recognizes the dignity of work."
Some of Alabama's occupational licensing laws are good.
Some are bad.
But most are just in need of some regular pruning.
Let's hope our lawmakers bring a good pair of garden shears to next year's legislative session so that Alabama's laws, like Chilton County's peach trees, can produce the best fruit.
J. Pepper Bryars is a senior fellow at the Alabama Policy Institute and host of the 1819 podcast. Follow him on Twitter at @jpepperbryars.
Opinion | FEMA's Hurricane Sally response
So, how has FEMA performed in responding to Hurricane Sally? So far, pretty darn well.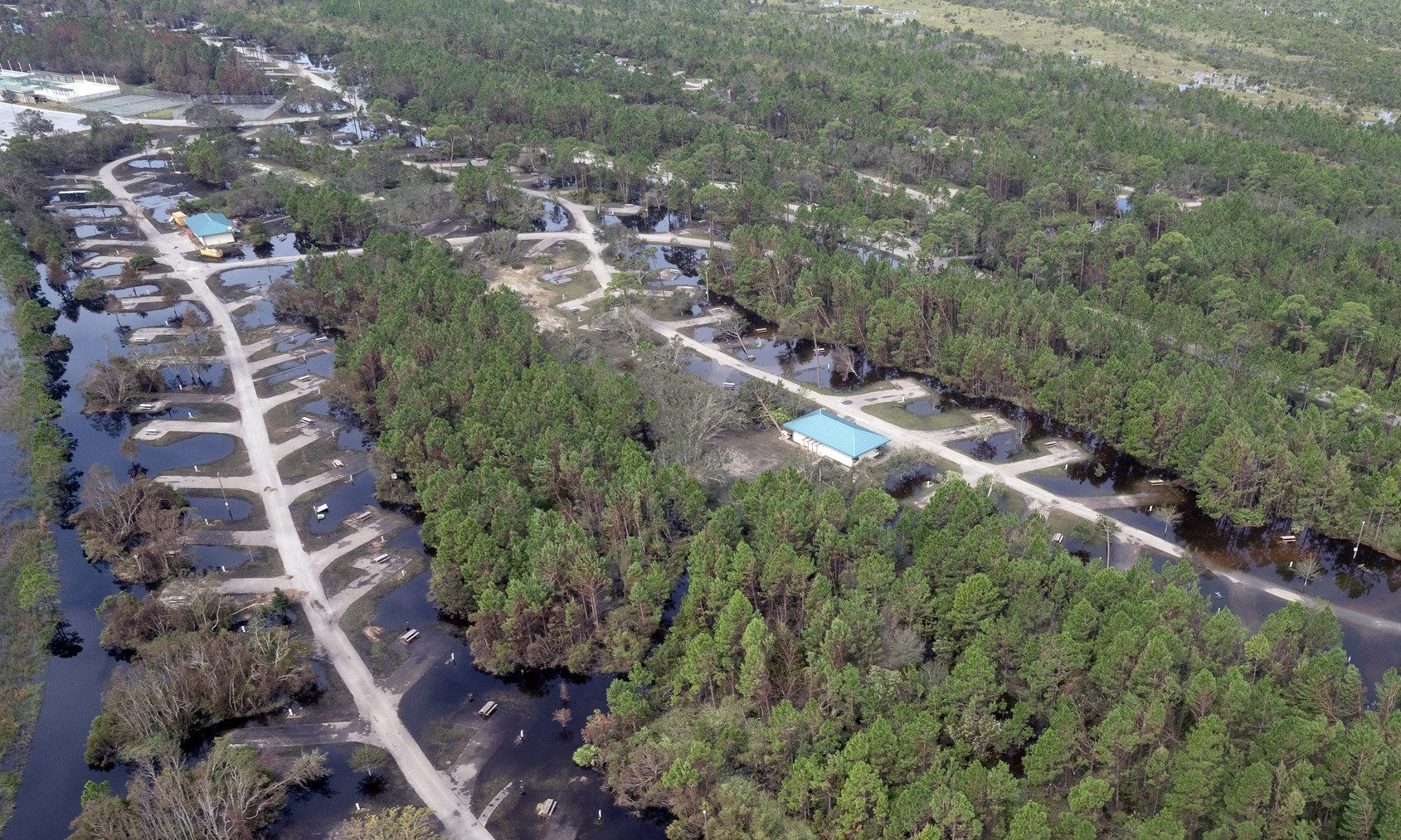 Most people in Alabama have heard of FEMA, the Federal Emergency Management Administration. Its name is a little misleading because emergencies by their nature aren't so much managed as responded to, often after the fact. You can't manage a tornado or an earthquake, for example, but you can and should respond to it.
Hurricanes are facts of life down here and nearly every part of our state, not just the coast, have been affected in some way by at least one. We can prepare for hurricanes and guard against the worst consequences and that starts with each of us as individuals, family members and citizens doing our part to be prepared to protect and take care of ourselves, family members and neighbors. Alabamians are actually pretty good at doing that.
But, there is also a role for governments at all levels. Local governments actually play the most important public role because they are closest to the people of their areas and have the first responders already employed and trained to take care of the needs of local residents during the period running up to, during, and in the immediate aftermath of the storm. State governments manage the preparations before the storm and provide the support local governments need afterward to do their jobs. The federal government supports the state and local efforts, which typically means providing the lion's share of the money needed, anywhere from 75 percent to 90 percent of the costs. So there's not one emergency management agency involved in responding to hurricanes but three, corresponding to each level of government.
The day before Hurricane Sally hit, I was individually briefed by the Director of the National Hurricane Center Ken Graham, FEMA Administrator Pete Gaynor and Coast Guard officials. That same day I went to the White House and made sure we had a good line of communication in case we needed help, which looked likely at the time. I have to say, the White House was immediately responsive and has continued to be so.
How has FEMA handled the federal response to Hurricane Sally? When the state of Alabama requested a pre-storm disaster declaration, which triggers federal financial support for preparations and response during the storm, FEMA and the White House gave the okay in just a few hours. On that day before when I spoke with the White House, I asked them to send FEMA Administrator Gaynor to my district as soon as possible once the storm cleared to see the damage and meet with local officials. He came three days after the storm and spent several hours touring the damage with me and meeting with local leaders. When the state of Alabama requested a post-storm declaration, triggering federal financial support for public and individual assistance, FEMA and the White House responded affirmatively in less than 48 hours – record time.
Public assistance is federal financial support for the costs to state and local governments as a result of a storm. This includes water bottles and meals ready to eat for locally requested points of distribution, debris removal and cleanup costs (think of the large tandem trucks picking up debris piled up on the right of way), as well as the costs to repair damage to public buildings and infrastructure like roads and bridges, and in the case of Sally damage to the Port of Mobile.
Individual assistance, as the label states, goes to individuals affected by the storm. Private assistance won't pay something you have insurance for, but it does pay for a variety of losses, particularly having to do with an individual's home. So far 60,000 Alabamans have applied for individual assistance and already FEMA has approved $42 million. If you haven't applied for individual assistance there's still time for you to do so online at DisasterAssistance.gov, or if you need help in applying call FEMA's Helpline at 1-800-621-3362. If you have applied for individual assistance and have been denied, appeal the decision because frequently the denial is simply because the applicant didn't include all the needed information.
Many people were flooded by Sally and over 3,000 of them have made claims to the National Flood Insurance Program. Over $16 million has already been paid out on those claims. The Small Business Administration has approved over a thousand home loans to people with storm losses, totaling over $40 million, and many more loan applications are still pending.
So, how has FEMA performed in responding to Hurricane Sally? So far, pretty darn well. I want to thank FEMA Administrator Gaynor for coming down here so quickly after the storm and for FEMA's quick and positive responses to all our requests. And I want to thank President Trump for his concern and quick response to Alabama's requests for disaster declarations. Hurricane Sally was a brutal experience for us in Alabama, but FEMA's response shows that government can do good things, helping people and communities when they really need it.