Two city leaders resign after mayor's anti-LGBTQ comments
Two Carbon Hill city councilmen have resigned after their mayor made online comments about killing gay people, transgender people, "baby killers" and "socialists."
The resignations of District 1 councilman McClain Burrough and District 4 councilman Chandler Gann were accepted during the city's council meeting on Monday. An explanation for their resignations was not mentioned during the meeting. 
Hometown Action, a social justice organization based in Alabama, organized a protest before the meeting and began a petition calling for Mayor Mark Chambers' resignation. Protestors marched outside the Carbon Hill city hall and staged a "die-in," a form of protest where individuals lie on the ground motionless to simulate dead bodies, in an effort to pressure Chambers' to resign. 
Chambers met with three of the protest organizers before the city council meeting to listen to their demands and to "clarify what had happened and explain what he meant." 
Champagne Girten, an LGBTQ activist who works with Hometown Action, said Chambers was willing to consider their demand for a nondiscrimination ordinance to provide protestions for the LGBTQ community but that he would not resign and he may run for reelection. 
"Small town issues that suddenly make international news are far too often neglected in the long
Run, especially in these days of fast-moving political news," Girten said. "People in small towns need support from allies outside their immediate area, and Hometown Action works together with local communities to develop place-based, sustainable solutions to prevent further injustices."
After the council meeting, several protesters shouted at Chambers to address his comments, chanting "Resign Mayor Chambers" as he left the building. 
Hometown Action organizers said they will continue to attend Carbon Hill city council meetings to pressure Chambers to resign and to support the development of a local nondiscrimination ordinance.
Jones calls for fixes to USPS delays and reduced costs for election mail
"Like voting itself, the U.S. Postal Service is vital to our democracy," wrote Sen. Doug Jones and 46 other senators to the U.S. postmaster general.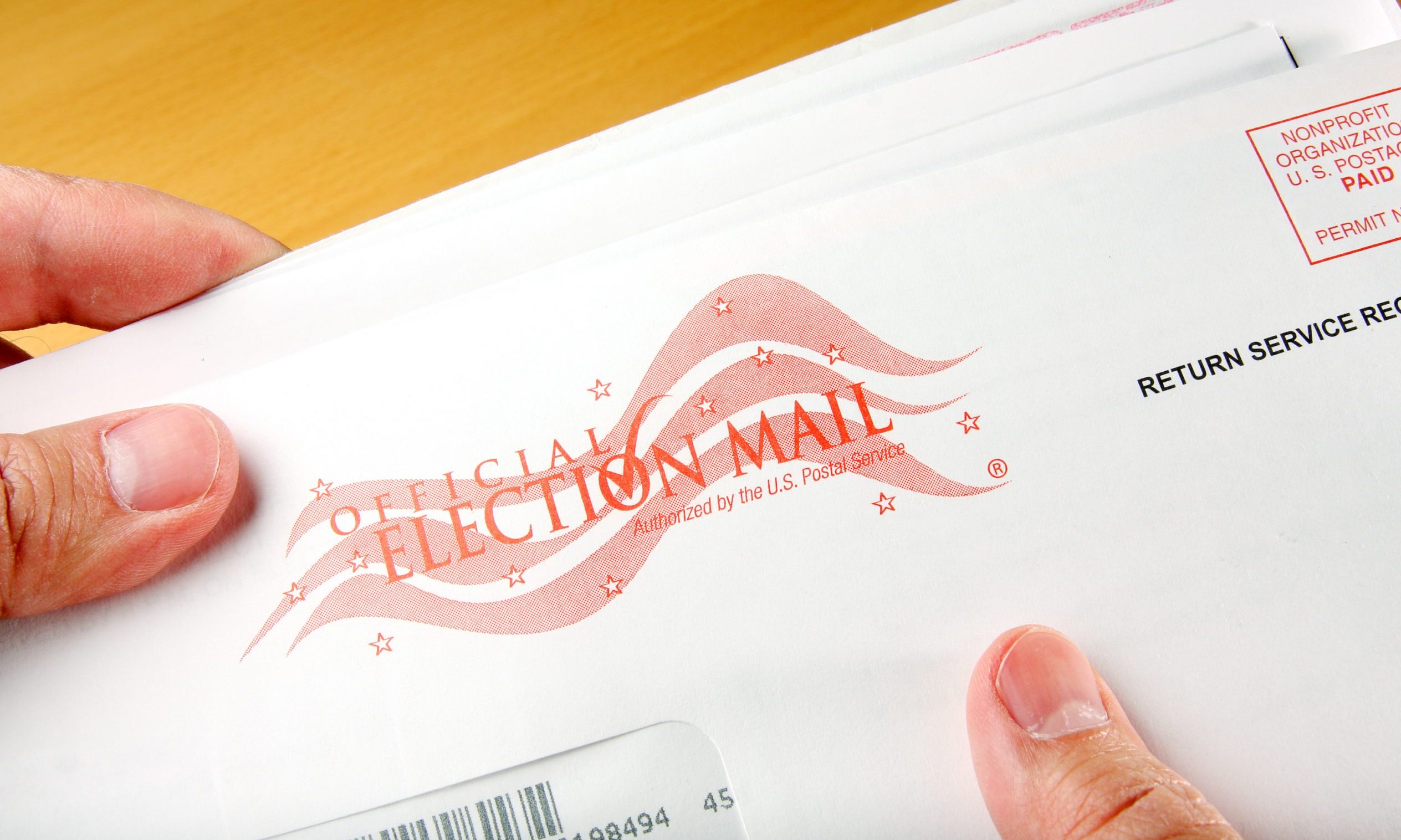 Democratic Alabama Sen. Doug Jones and 46 Senate colleagues in a letter to the U.S. postmaster general on Thursday expressed serious concerns over changes that will increase the cost of citizens to vote.
"Like voting itself, the U.S. Postal Service is vital to our democracy. Since you assumed the role of Postmaster General, there have been disturbing reports regarding changes at USPS that are causing significant delays in the delivery of mail. Under normal circumstances, delayed mail is a major problem – during a pandemic in the middle of a presidential election, it is catastrophic," the senators wrote in the letter to Postmaster General Louis DeJoy. 
President Donald Trump on Thursday repeated statements he's made that the U.S. Postal Service won't be able to process mail-in ballots in the November election without the needed federal funding, which he is withholding. 
"They want $3.5 billion for the mail-in votes. Universal mail-in ballots. They want $25 billion—billion—for the post office. Now they need that money in order to have post office work so it can take all of these millions and millions of ballots," Trump told Fox Business host Maria Bartiromo Thursday morning. "Those are just two items. But if you don't get those two items, that means you can't have universal mail-in voting. Because they're not equipped to have it."
DeJoy in recent days has ordered major reshuffling in the Postal Service's management ranks, ordered a hiring freeze and made other cuts. Secretaries of state nationwide were also notified that instead of the 20-cent bulk rate for election mail, as has been used for decades, now it would cost 55 cents to send such mail via first-class postage. 
The Postal Service in previous elections treated all election mail, no matter how much was spent on postage, as first-class and as such expedited delivery. The recent announcement signals that election mail not sent first class will not receive the same expedited delivery times, worrying many that DeJoy, appointed by the Postal Service's majority-Republican board in May, is attempting to exert political influence into mail delivery just before the presidential election. 
Trump has repeatedly said, without factual cause, that mail-in ballots are ripe for fraud. Mail-in voting has surged across the country in recent elections and even more so amid the COVID-19 pandemic. Several states — including California, Colorado and Washington — conduct all elections almost entirely by mail.
Mail-in voting fraud is incredibly rare, according to The Brennan Center for Justice, which noted that in Oregon, a state that votes primarily by mail, only about a dozen cases of voter fraud were proven out of 100 million mail-in ballots since 2000. 
"As Postmaster General, you have a duty to our democracy to ensure the timely delivery of election mail. Millions of Americans' right to vote depends on your ability to get the job done. We urge you not to increase costs for election officials, and to direct all Postal Service employees to continue to prioritize delivery of election mail," the senators' letter continues.