ALGOP slams Jones for vote against appeals court nominee Daniel Bress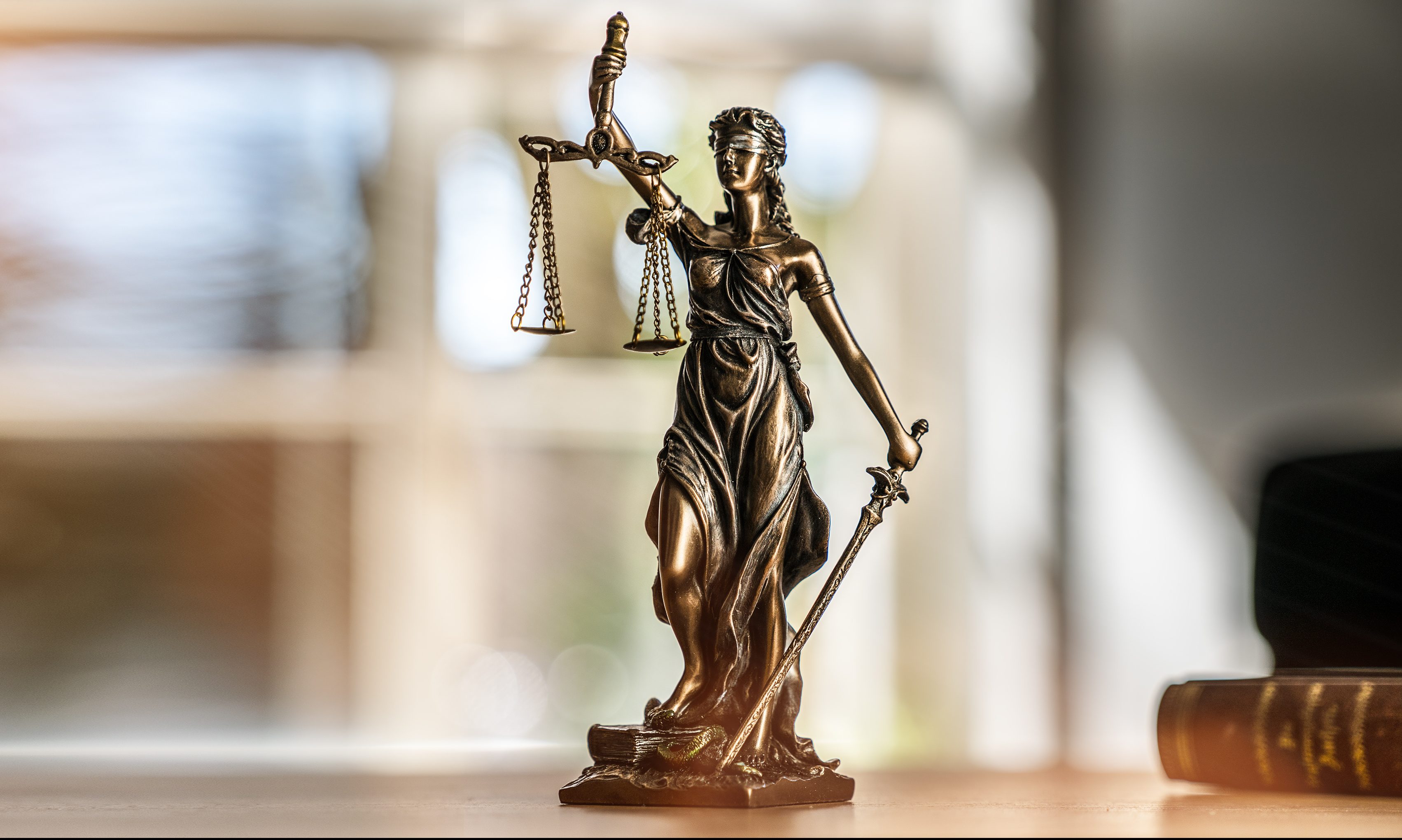 The U.S. Senate confirmed attorney Daniel Bress to the 9th Circuit Court of Appeals on Tuesday, bringing the number of President Donald Trump's appointees on the court to seven. U.S. Senator Doug Jones, D-Alabama, voted against Bress.
Alabama Republican Party Chairman criticized Sen. Jones for his vote against the Trump nominee.
"Once again, Senator Doug Jones has voted NO on one of President Donald J. Trump's nominees – this time it's Daniel Bress for the U.S. Court of Appeals," ALGOP said. "Alabama supports President Trump. Senator Jones doesn't. It's time for a change."
"Another @DougJones day on ignoring the majority of Alabama in the highest approval rated state (AL) for @realDonaldTrump," Alabama Republican Party Chairman Terry Lathan said on Twitter.
Lathan also drew attention to recent comments reportedly made by Jones where National Journal reports that Jones said he'd do what he could to avoid confirming another Trump nominee to the U.S. Supreme Court.
Jones voted against Trump appointee Brett Kavanaugh even though polling showed that the majority of Alabamians supported Kavanaugh's confirmation.
Senators were divided along a party line vote, 53 to 45 over Bress. There were strong objections to Bress from California's Democratic Sens. Dianne Feinstein and Kamala Harris.
"I'm very disappointed the Daniel Bress nomination is moving forward to fill a California seat on the Ninth Circuit," Sen. Feinstein said on Twitter. "Both @SenKamalaHarris and I objected to his lack of connections to our state. He's not the right nominee for this lifetime position."
Senator and presidential candidate Kamala Harris objected to what she felt were Bress's limited ties to California.
"It's important to remember that it's a president's job to nominate judges – not appoint them," Sen. Harris said in a statement in May. "Advising and consenting to judicial nominees for vacancies in California is one of my key duties as U.S. Senator. It is clear that this role is not being honored by the White House or the Senate Judiciary Committee. Daniel Bress has been nominated to the Ninth Circuit Court of Appeals in California, but he has lived and practiced law in the Washington, D.C. area for more than a decade. He clerked for two federal judges on the East Coast, and has voted in Virginia for roughly the last decade. Put plainly, Daniel Bress does not live in California and he is not a California lawyer. He lacks strong ties to the local legal community that, if confirmed, would appear in his courtroom every day. This nomination is yet another egregious violation of the norms under which the Senate once operated. I will continue to oppose Bress' nomination."
Daniel Bress is a Kirkland & Ellis litigation partner. He was formerly a clerk for the late Justice Antonin Scalia.
The Trump administration nominated Bress in January to a California-based seat on the U.S. Court of Appeals for the Ninth Circuit, selecting him to fill the vacancy left by Judge Alex Kozinski. Kozinski retired in late 2017 facing allegations of sexual misconduct.
Democrats argued that Bress is an East Coast lawyer with little claim to a California seat. Republicans pointed out that Bress was born and raised in rural California and still sometimes lives and litigates there.
Bress, testifying before the Senate Judiciary Committee said, "When my wife's career brought us from San Francisco to Washington, I chose to continue making California central to my practice. I've been involved in cases at all levels of the California court system, federal and state and worked on more litigation in California than any other state by far."
"It has been my great privilege to be a practicing lawyer in those courts; I could not be more excited about the possibility of returning home and serving our legal system in a part of our country that means so much to me," Bress said.
Bress described his boyhood in Gilroy, California, as the "most formative experience" of his life. "Those who know me well know that I'm never happier than when I'm back home in Gilroy writing briefs, working in the family orchard, or visiting with old friends."
The Ninth Circuit for decades has been the federal appeals court that was seen as "the most aggressively liberal" and early in the administration states or groups suing the Trump administration would "judge shop" for a liberal judge in the 9th Circuit to rule against the administration and in their favor. The Trump Administration has aggressively looked to shape the 9th Circuit Court of Appeals. Bress's confirmation means that seven Trump appointees now sit on the San Francisco-based court.
Alabama is the state where Trump has his highest approval.
Republicans hope that Alabama voters will vote against Jones and for a Senator more likely to support the President's nominees.
(Original reporting by Law.com and Townhall contributed to this report.)
Justice Ginsburg's death will supercharge a heated 2020 campaign
The passing of one of the court's most liberal justices so close to the Nov. 3 general election has set off a political firestorm as to what president should pick the next justice — President Donald Trump or Joe Biden, should he defeat Trump in November.
Just hours after the death of 87-year-old Supreme Court Justice Ruth Bader Ginsburg on Friday, conservatives, including the Alabama-based Foundation for Moral Law, said Ginsburg's passing is an opportunity to reverse the ideological trend of the nation's highest court.
The passing of one of the court's most liberal justices so close to the Nov. 3 general election has set off a political firestorm as to what president should pick the next justice — President Donald Trump or Joe Biden, should he defeat Trump in November.
The controversy over when and how to confirm a new justice will likely supercharge an already heated 2020 election campaign. Trump was at a campaign rally on Friday night when he learned about the justice's death from reporters.
"Just died? Wow, I did not know that," Trump said. "She was an amazing woman. Whether you agreed or not she led an amazing life. She was an amazing woman. I am sad to hear that."
Ginsburg, since her appointment by President Bill Clinton, has been bastion of the court's more liberal wing. The court was divided with four "liberal" justices led by Ginsburg and four "conservative" justices led by Samuel Alito.
Chief Justice John Roberts, though appointed by President George W. Bush, has been the swing vote on a number of major issues since the retirement of Justice Anthony Kennedy in 2018. Her death gives Trump the opportunity to appoint her replacement and potentially shape the direction of the court for decades to come.
Conservatives want Trump to select the nominee and the current GOP-controlled Senate to confirm the Trump appointee.
The Foundation for Moral Law — a conservative legal group founded by former Alabama Chief Justice Roy Moore — released a statement saying that Ginsburg's passing is an opportunity to move the court in a more conservative direction.
"For many years United States Supreme Court has been a bastion for liberal anti-God ideology," Moore said. "The passing of Justice Ruth Bader Ginsberg will be an opportunity to reverse this trend. I'm hopeful that President Trump will immediately nominate a true conservative who understands that our rights come from God and no authority in this country can take those rights from us."
"This is a very critical time for our country and our future and the future of our posterity depends upon our vigilance and direction," Moore said.
Judicial Watch, another conservative legal group, echoed Moore's statement.
"Judicial Watch sends it condolences to the family of Justice Ruth Bader Ginsburg. She had a wonderful judicial temperament that will always be remembered," said Judicial Watch President Tom Fitton. "President Trump now has a historic opportunity to nominate yet another constitutional conservative who will honor the Constitution and the rule of law across the full spectrum of constitutional issues."
"And the U.S. Senate should move quickly to work with President Trump to consider and approve a new justice who will faithfully apply the U.S. Constitution," Fitton said. "There is no reason we cannot have a new justice by Election Day."
Trump is expected to put forth a nominee to fill Ginsburg's seat in the coming days, according to ABC News.
Senate Majority Leader Mitch McConnell, R-Kentucky, wrote in a statement that, "President Trump's nominee will receive a vote on the floor of the United States Senate."
But Democratic senators and Senate Minority Leader Chuck Schumer, D-New York, disagree.
"The American people should have a voice in the selection of their next Supreme Court Justice," Schumer wrote on social media Friday, parroting a similar quote McConnell used in 2016 when he refused to give then-President Barack Obama's nominee, Merrick Garland, hearings and a vote for confirmation to the court. "Therefore, this vacancy should not be filled until we have a new president."
Republicans in the Senate blocked Obama from selecting Justice Antonin Scalia's replacement. Scalia was the most conservative jurist on the court.
Ginsburg was a staunch supporter of abortion rights and voter protections, and she played a major role in upholding Roe v. Wade, the Supreme Court decision protecting abortion rights. She also voted in favor of same-sex marriage and to uphold the constitutionality of the Affordable Care Act.
Most political observers expect Trump to appoint a woman to fill Ginsburg's spot. Political insiders have suggested that Trump believes that appointing a woman to the court could help him with woman, a key swing demographic that will likely decide the next election.
Will the Senate confirm Trump's appointment before the election or wait until after the public votes? If Republicans lose control of the Senate, could a lame duck GOP majority select the direction of the court on their way out?
Alabama Sen. Doug Jones has been widely criticized for his vote against the confirmation of Justice Brett Kavanaugh. If the vote comes before the Nov. 3 election, Jones's decision on whether to confirm Trump's appointee will be heavily scrutinized.
The questions about the Supreme Court is likely to only further inflame passions on both sides this election cycle.