DC BLOX holds grand opening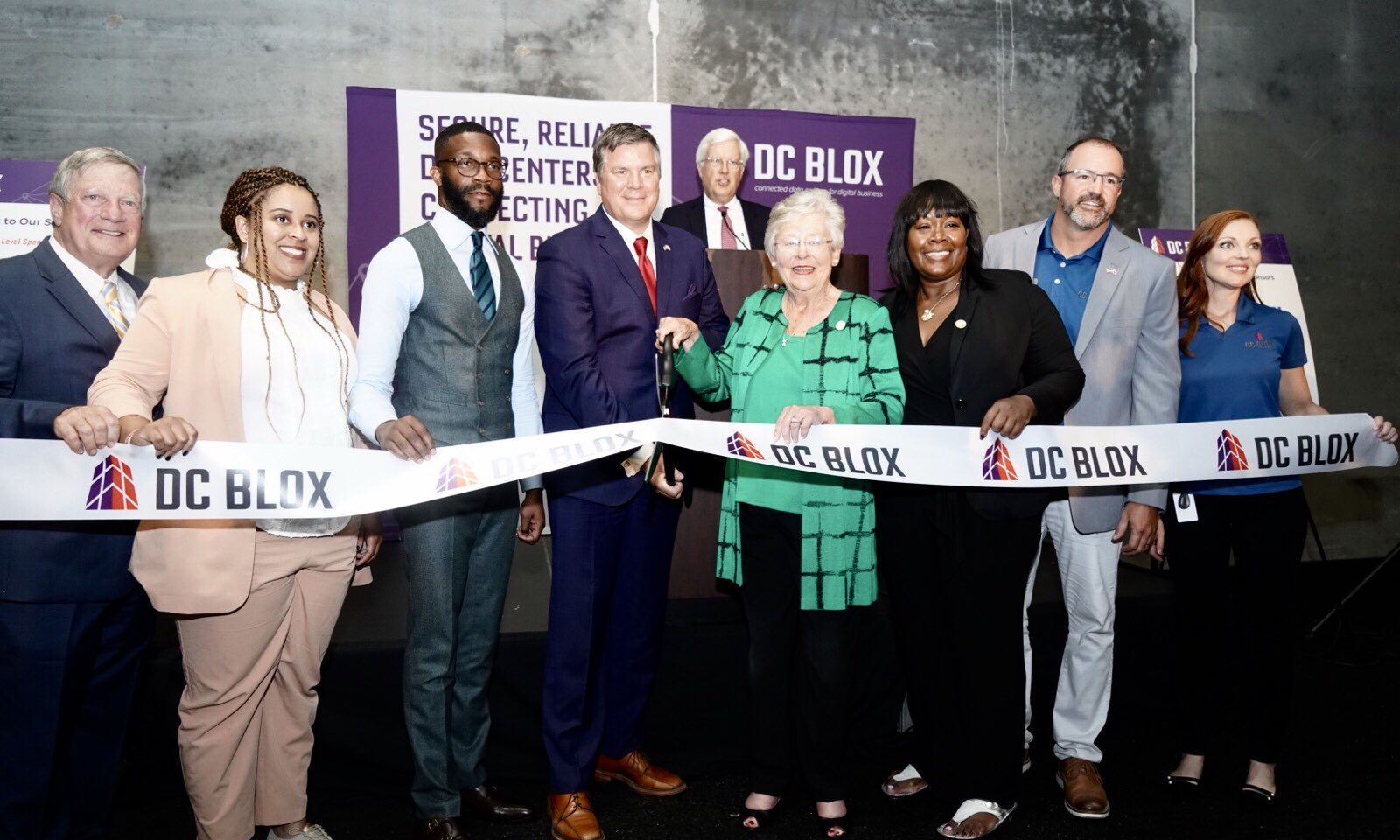 Thursday, DC BLOX, a multi-tenant data center provider delivering the infrastructure and connectivity essential to power today's digital business, announces the opening of its fourth center facility in Birmingham.
"We live in a digital age, and the world is not standing still. DC BLOX's new data center is certainly a welcome addition to the Birmingham community," said Alabama Governor Kay Ivey. "It will connect the city with high-performance networks to ensure business continuity, and ultimately, it will drive the digital economy. In addition to elevating Birmingham's technological capabilities, the new data center will bring several high-paying jobs for Alabamians. DC BLOX's efforts are a much-appreciated investment into Alabama's future success, and their increased presence in this great state will help propel us forward."
According to the company, the first phase of the facility, now customer ready, delivers up to 5MW of power, 18,000 square feet of white space and 13,000 square feet of office space, and features conference rooms, demo space, hoteling cubes and workstations.
This location is DC BLOX's flagship facility and is capable of expanding to over 200,000 square feet with over 60MW of critical IT load to serve as a technology and innovation hub for the surrounding area.
"We are thrilled to be joining the Birmingham community," adds Jeff Uphues, Chief Executive Officer of DC BLOX. "The State of Alabama and the City of Birmingham care deeply about the prosperity of their citizens and are working to bring in companies like ours to invest in their communities and bring jobs to the region. They understand that a data center is core infrastructure that attracts other technology-dependent companies, and we couldn't be more excited to be a part of it."
The company said in a statement, that as data centers move more toward the edge of the network to accommodate a growing number of applications demanding local processing and storage – low-latency, high-capacity connectivity is a key component of this evolving architecture. DC BLOX's Birmingham data center offers access to the company's full breadth of solutions including cloud storage, colocation and rich connectivity to support enterprise, government and education customers, as well as managed service providers, Software-as-a-Service (SaaS) companies and content providers that do business in the Southeast. The facility is part of DC BLOX,s private, high-speed network fabric, which provides 100Gb+ bandwidth, low-latency connections to Internet Exchanges, access to numerous carriers across data centers and secure cloud connectivity.
Economic developer Nicole Jones told the Alabama Political Reporter, "Data centers are one of the State of Alabama's foundational business targets, meaning they intrinsically provide core competencies for a variety of industries. A Birmingham-based data center will help organizations in the area that serve the public and private sector become more efficient by allowing DC Blox to manage their data."
According to the company, DC BLOX offers the highest data center performance, reliability and connectivity available in the markets it serves. The company is dedicated to meeting the infrastructure needs of businesses and communities in emerging and underserved markets throughout the Southeastern U.S., where robust connectivity and Tier 3 data center availability is limited. This new local data center enables Birmingham-area businesses and government entities to offload the cost and complexity of managing their own data centers and provides the connectivity needed to address an increasingly distributed IT ecosystem.
"Congratulations to DC BLOX on the grand opening of their state-of-the-art data center in the historic Titusville neighborhood," said Birmingham Mayor Randall Woodfin. "When we broke ground on this project a year ago, I promised the residents of the Titusville neighborhood and our whole city, that strong economic development would lead to neighborhood revitalization. We are keeping that promise. First, the money we made from the sale of this property was the first investment into our Neighborhood Revitalization Fund. Through that investment, streets are being paved, blight is getting removed, and homes are being repaired."
To learn more about DC BLOX and its portfolio of strategic data center facilities visit their website.
Print this piece
Freelancers, gig workers can begin filing unemployment claims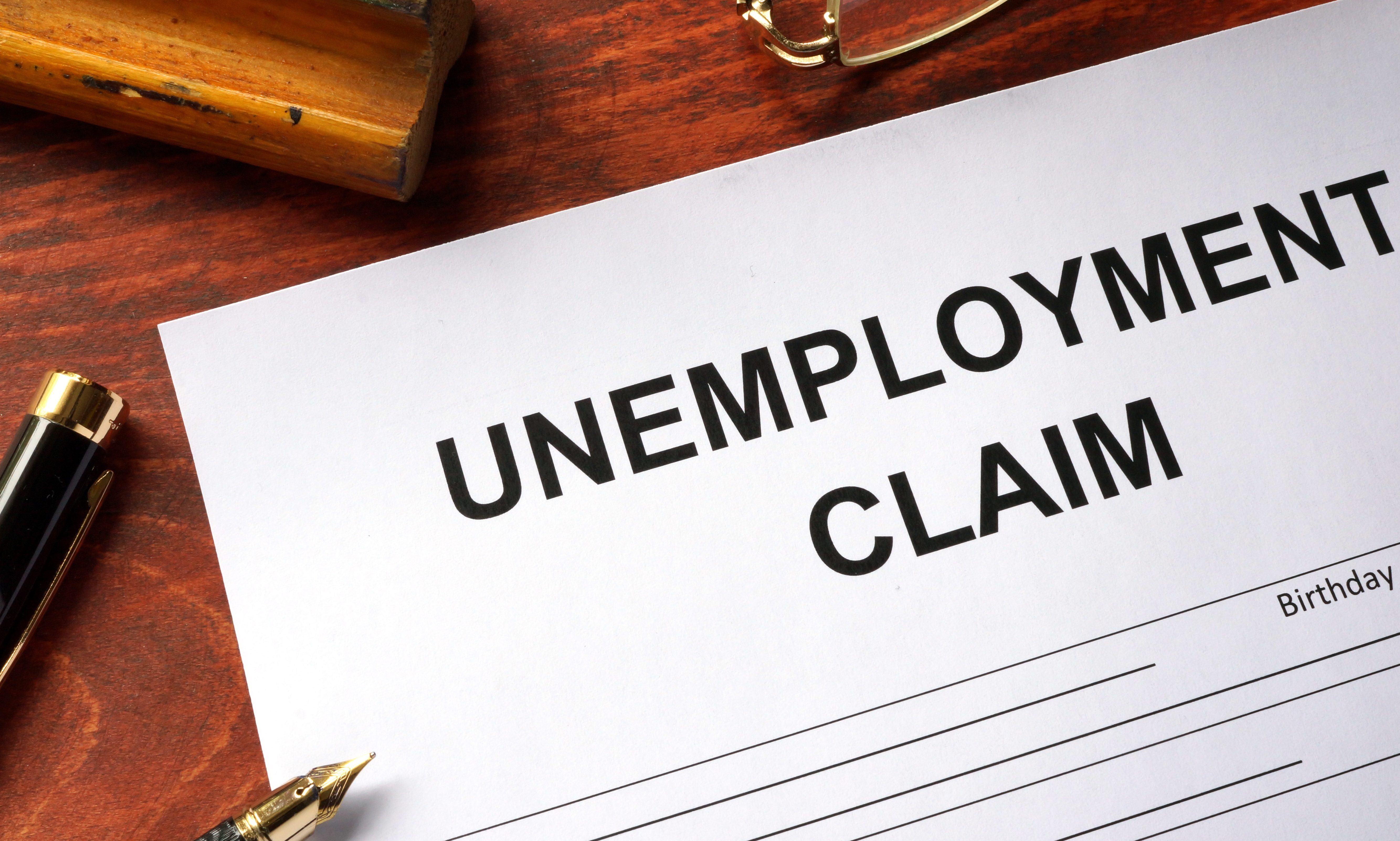 Employees like freelancers and the self-employed can now file for an unemployment claim in Alabama, the Alabama Department of Labor said Tuesday, under the CARES Act, the coronavirus response bill passed by Congress and signed by the president last week.
The Alabama Department of Labor is encouraging employees who believe they may qualify for programs under the CARES Act to file a claim.
These employees will also need to certify weekly to continue to let the department know that they remain unemployed.
Although ADOL does not yet have technical guidance or a start date regarding the CARES Act programs, benefits may be paid retroactively from the time the employee separated from his or her job or otherwise became eligible under the federal CARES Act, not from the time the application was submitted or approved.
In Alabama, many freelancers, independent contractors and the self-employed are not typically able to file for unemployment insurance.
Last week, more than 70,000 people filed an initial jobless claim. Claims can be filed online at www.labor.alabama.gov or by calling 1-866-234-5382.
The Department of Labor is asking for patience when trying to file a claim.
ADOL says employees who may be affected include:
The self-employed
Church employees
Non-profit and governmental employees
Independent contractors
Gig economy workers
Those who have exhausted their regular UI benefits.
These employees should also meet one of these conditions:
The individual has been diagnosed; or
A member of the individual's household has been diagnosed; or
The individual is providing care to a household or family member; or
A child or other person for which the individual has primary caregiving responsibility is unable to attend school or another facility as a result of COVID-19; or
The individual is unable to reach the place of employment because of a quarantine imposed as a result of the COVID-19 public health emergency; or
The individual is unable to reach the place of employment because the individual has been advised by a health care provider to self-quarantine; or
The individual was scheduled to start work and does not have a job as a result of COVID-19; or
The individual has become "the breadwinner or major support for a household because the head of the household has died as a direct result of COVID-19"; or
The individual has to quit their job because of COVID-19; or
The individual's place of employment is closed because of COVID-19.
This list is not exhaustive.
Further details regarding the CARES Act programs will be forthcoming, the department says, including information regarding Federal Pandemic Unemployment Compensation, which provides for an additional $600 a week in unemployment compensation benefits.
The additional $600 weekly benefit will only be available for weeks beginning March 29, 2020
Print this piece